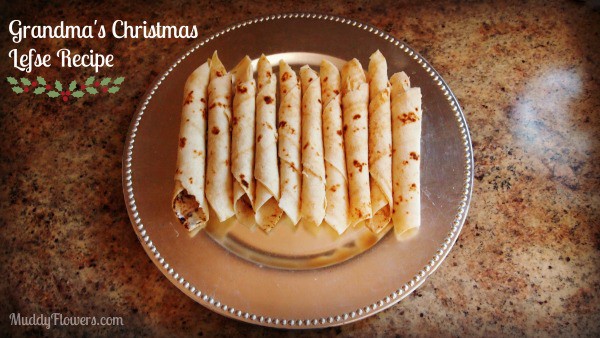 A traditional Christmas treat from the days of old is Grandma's Lefse. I had to make it for my family this year. One thing that is different from most Lefse recipes is instead of butter I use olive oil during the baking process. I was excited to find a Butter flavor at Walmart!
Best Olive Oil Idea – Ever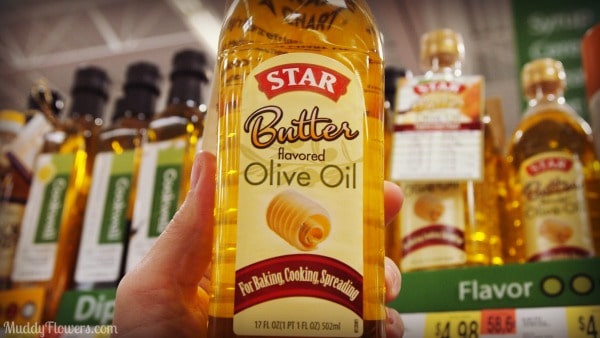 We have been shopping a ton at Walmart lately and it is fun to take the kids around the toy aisles. I also love poking around the Christmas section.
It's Shopping Time
The only problem with taking the kids shopping with me is the amount of "Can I get this for Christmas?" question. I tell you, if I had a dime for every time I heard it I would be more than capable to purchase all those wants.
On Top Of The Christmas Wish List
After a big trip to the store the kids and I started boiling our potatoes for our homemade Lefse recipe.
Isaiah Is A Stud with A Spud
Ready To Roll Out
Kids Love To Help In The Kitchen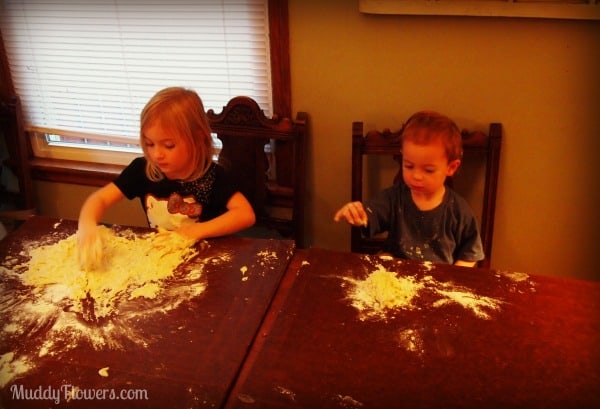 Beware It Will Get Messy and
A Little Sticky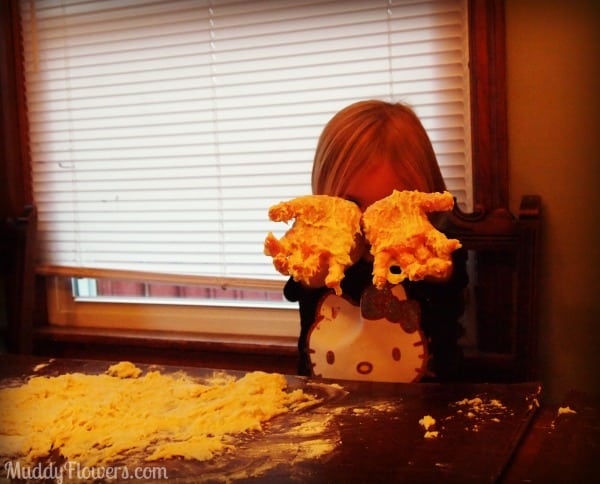 I don't have all the handy tools for making Grandma's Lefse recipe, however a normal rolling pin and a large griddle works just fine.
Once everything cools down I can complete the Lefse recipe with a spread of butter and sugar.
Christmas Time Lefse and
Cookies Ready To Eat
Kids Will Do Almost Anything For A Cookie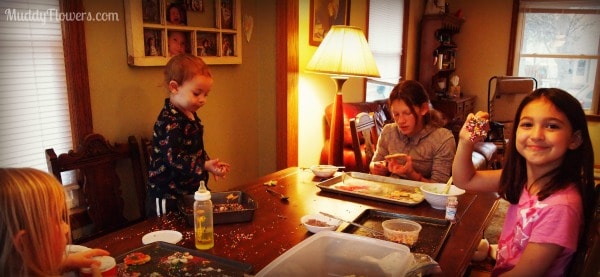 The Christmas Cake Was Amazing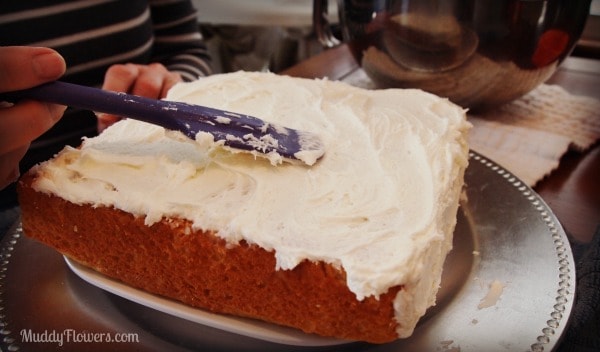 Now that the house is ready for Christmas on the inside, it was time to jump outdoors and get the spirit glowing for the rest of the neighborhood to see.
Merry Christmas From
Our Crazy House
To Yours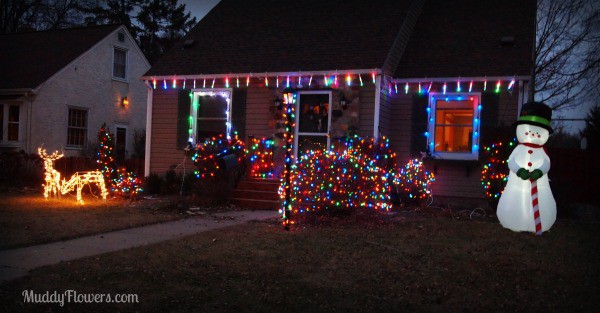 My Lefse Recipe
10 Large Russet potatoes
1/2 cup Butter Flavored Olive Oil
1 cup Half and Half
1 teaspoon Salt
3 tablespoons Sugar
5 cups unbleached Flour
Boil the peeled potatoes
Mash in the butter, half and half, salt and sugar until no lumps remain. Cool (uncovered) in the refrigerator overnight.
The next day you will want to mix the potatoes well before rolling them out. You might want to add a little more flour to keep it from staying too sticky.
Roll out the dough evenly until thin and light.
Place each rolled piece onto a very hot flat surface. You will want the heat at 400* to 500*.
It will start to bubble a little. Check each side until there is a noticeable browning that spots the heated Lefse.
Let it cool down in the refrigerator.
Before serving spread with butter and sprinkle with sugar. Then roll it from corner to corner. Tab a touch of butter on the very corner to hold the roll tightly together.
Eat and Enjoy!
Print Coupons Right From Life In Minnesota