Minnesota is very beautiful when there is a fresh snowfall laying above the trees and grass. It makes me think there is no place like home, but along with all those cozy feelings the bitter cold truth is the beautiful snow only lasts a couple of days before it becomes a pile of dirty hard blocks of ice chunks.
When people hear about us keeping backyard chickens the question that seems to be the most popular is…
"What do you do with your chickens in the winter?"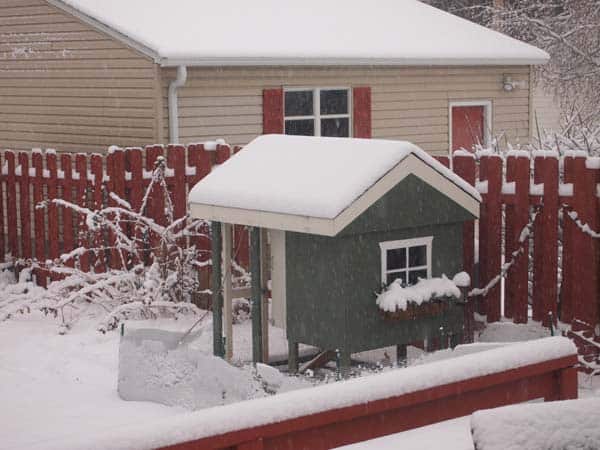 My hens are safe and sound in their awesome chicken coop Ryan built for me a couple of years ago. The coop is not heated with anything too hot because we don't want to roast our hens, but we do keep a approved heating lamp that hangs above them in the box. It never gets more than a few degrees higher than it is outside.
The downfall with this is their water will still freeze. I need to take in their water jug everyday to refill it with liquid water instead of them having a block of ice in the jug.
This week I took a quick trip out to my favorite store, Fleet Farm to pick up a water jug with a built in heated base to keep inside the coop. This will keep it from freezing during the MN cold months.
I Took My Helpers With Me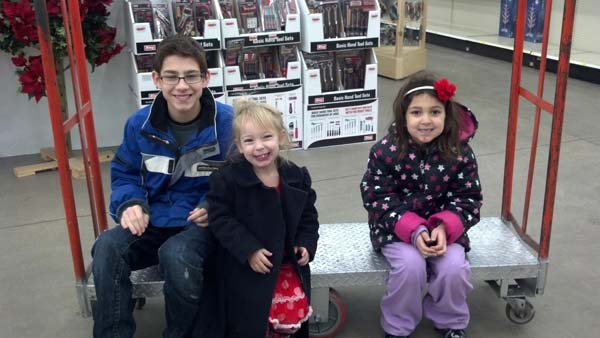 I also needed to pick up a new bag of Chicken Feed while I was there. This big bag will last our hens a month, plus I like to throw in veggies and fruit scrapes to the ladies. Not a bad buy at $14.00 a bag. I can't even feed my family of 7 at McDonalds for that price.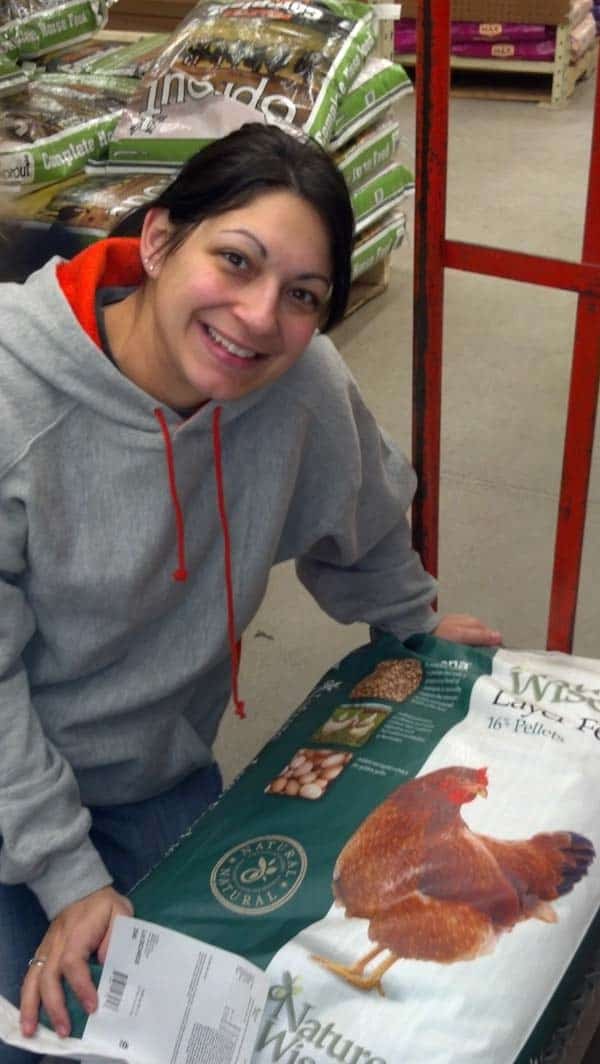 Here is one of the water heater styles you can purchase for your chickens. I was a little scared of the font they picked for the word "HEATED" I do not want to have burnt chickens.
I didn't pick this one because of two reasons. The first reason is the fact that I have only two chickens. I don't have a ton of real estate for a pile of water inside the coop. Number two is the price. I would have to buy the heater for $35.00 plus the water pile that goes with the heater for another $35.00. No thank you – I will go with the other option.
All In One Style – Love It!
I set it upside down for you to see the simple heat source on the bottom of the water jug. All I have to do is fill it up, plug it in and walk away. Ta Da – half the price of the above heater.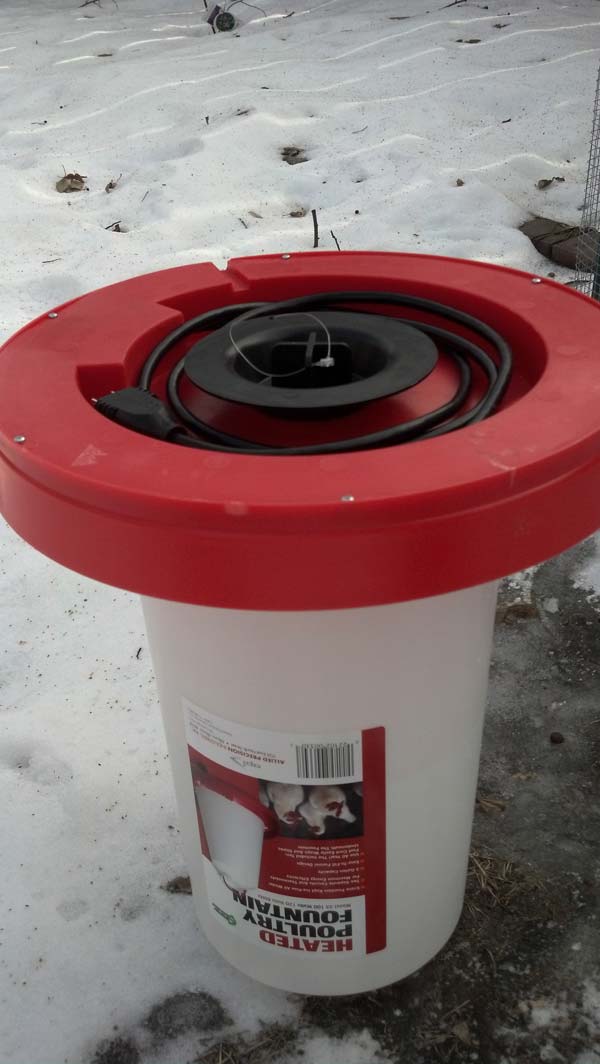 During the cold months we don't see our ladies too much. They like to stay tucked away inside the coop. I also have a huge decrease in my egg supply. Which isn't the case for my other Urban Chicken Keeper Friends. I guess my hens are super picky about sunlight, food, water and whatever else they need to set the mood for laying an egg. I do miss my fresh backyard eggs.
Hopefully, this new huge jug of water will make them happy to lay again. I know I am happy when I get food and water.

I hope you all have a great week. Stay warm –
xoxo Kelly