Want to know where the locals are hanging out for the best Italian food in Minneapolis? We have got you covered. Now more than ever, when dining out and spending your hard-earned dollar, you want to make sure you are visiting a restaurant that is well worth the coin.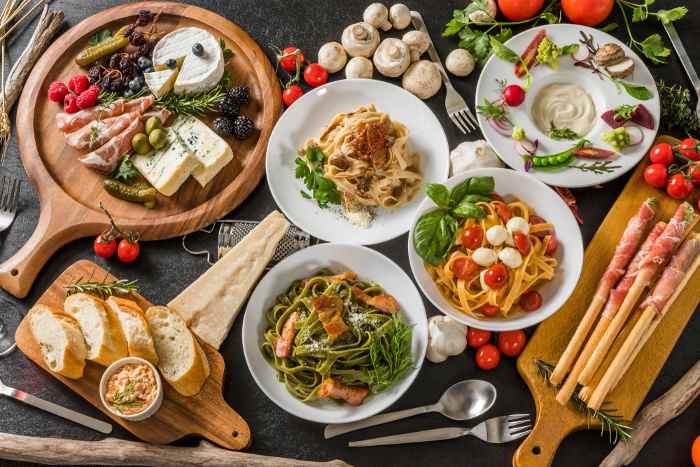 Whether you are in the mood for a great pizza, pasta, bruschetta, or other Italian fares, we have composed a list of the 15 best Italian restaurants in Minneapolis. Whether you are looking for fine dining or the best neighborhood pizza joint, let's dive into why these eateries made this list!
Top 15 Italian Restaurants in Minneapolis
1. Red Rabbit Minneapolis
First on our list of best Italian restaurants in Minneapolis is the Red Rabbit. If you are looking for some incredible authentic Italian food, you have to visit Red Rabbit Minneapolis. With its warm and inviting atmosphere and reasonably priced menu, this restaurant has racked up thousands of 5-star reviews from other guests. Not only do people boast about the food but also the creative and fresh cocktails. The menu offers a variety of Italian favorites such as pizza, pasta, soups, and meatball appetizers. When looking for a great drink and some fresh Italian, this is the place to be.
2. Bar La Grassa
Outstanding authentic Italian food, excellent cocktails, and a lengthy wine list are just a few perks of visiting Bar La Grassa in North Loop. You are greeted by kind and knowledgeable staff and a unique atmosphere. The menu offers many types of bruschettas, plates of pasta, salads, and desserts. Most say you cannot go wrong with anything on this menu, that it's all authentic and delicious. This is a bustling location, so reservations are highly suggested, or you may be waiting a while for a table. But to me, that sounds like the place you want to visit.
3. Monello
Incredibly fresh and full-flavored Italian fare are just a few terms to describe the food at Monello. Being more refined Italian, Monello is located in an airy and sophisticated space at the Hotel Ivy. The menu offers an abundance of salads, pasta, fish and beef entrees, and fantastic cheese spreads to enjoy. Monello offers incredible tasting menus for the perfect date night, paired with sublime wines, you are going to be ready to revisit. This is why we have to add this to the top of our list of best Italian restaurants in Minneapolis.
4. Tavola Italian Kitchen + Bar
Tavola Italian Kitchen + Bar is a must-visit location with a high-end atmosphere and mouthwatering Italian fare. The staff are pleasant and fun and make the atmosphere much more inviting. Tavola Italian Kitchen + Bar has a breakfast, lunch, dinner, and happy hour menu to choose from depending on the time you decide to visit. The dinner menu is filled with authentic appetizers, pasta dishes, entrees, and even pizzas. Don't forget to save room for dessert!
5. Arezzo Ristorante
When looking for that old-school Italian restaurant feel, Arezzo Ristorante is the place to visit. The cozy and quaint atmosphere adds to the charm of this restaurant. The restaurant is equipped with a small bar that serves beer and wine. The menu offers fantastic appetizers, salads, homemade plates of pasta, dried pasta, pizzas, and calzones. There is so much to choose from this menu you'll never run out of options to choose from. Making a reservation is suggested as a more petite eatery, or you may have to wait for your table. It's no wonder this made the list of best Italian restaurants in Minneapolis.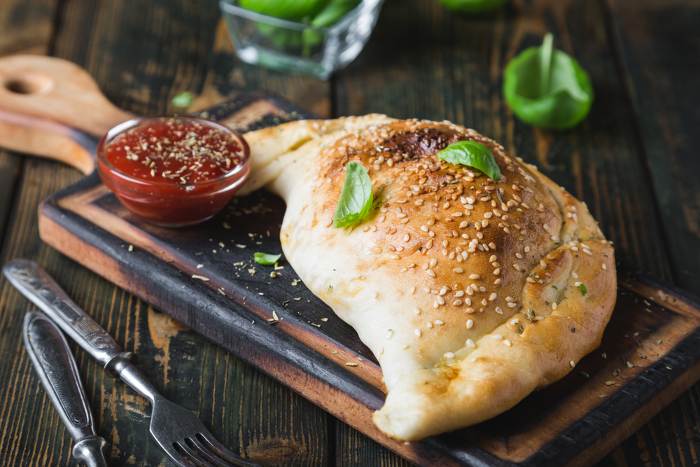 6. Rinata Restaurant
An intimate dining location that offers simply delicious homemade pasta and pizzas. Rinata Restaurant has a romantic ambiance that is ideal for date night. When visiting, you are greeted with the aroma of freshly baked pizzas and desserts. The menu offers antipasti, starters, salads, main courses, pasta, and pizzas, all freshly made in-house. You cannot beat the price point of this restaurant for the freshness, and quality Rinata presents.
7. Amore Uptown
With traditional Italian cuisine and an old-world feel, Amore Uptown is one of the best Italian Restaurants in Minneapolis. With hundreds of 5-star reviews, most mention the quality of cocktails, freshly made in-house pasta, and the beautiful atmosphere. Amore Uptown offers sharable plates, fresh pasta, salads, main courses, sandwiches, pizzas, and desserts. With such a full menu of exceptional fresh Italian fare, it's no wonder so many have given such high ratings.
8. Broders' Pasta Bar
When looking for made-to-order pasta and risottos while sipping on the finest Italian wines, Broders' Pasta Bar is the place to be. You are greeted with the most fantastic aroma only fresh Italian cuisine can give within this cozy setting. The menu at Broders' offers traditional and some nontraditional Italian dishes. After 8 pm, they offer a date night menu, the perfect meal for two, including cicchetti, salads, and two pasta dishes, all for a very reasonable price.
9. Prima
Next on our list of best Italian restaurants in Minneapolis is Prima. A "farm to fork" intimate Italian eatery with made from scratch dishes is sure to cure your craving for fine Italian fare. Just 35 miles west, they own and operate their very own farm to bring you the freshest produce possible. At Prima, the menu offers fresh and engaging dishes with a touch of local interpretation. The menu frequently changes because of the fresh options but always has delicious salads, meatballs, pasta, chicken, fish, and beef entrees.
10. ie – Italian Eatery
This modern Italian restaurant is stylish and comfortable, wrapped up in one. With a seasonal outdoor patio and pergola bar, you can sip on the freshest cocktails and enjoy the incredible scenery while awaiting your meal. The kind and knowledgeable staff offers wine pairings and makes the experience more enjoyable. With made in-house sharable plates, salads, pasta, and entrees, visiting ie gives you an incredible meal and experience to remember.
11. TERZO
TERZO is an Italian-inspired bistro with an extensive wine list filled with the best Italian wines. The menu offers an array of starters, pasta, sandwiches, and entrees. But the best part of TERZO is the wine list. With over 300 different wines to choose from, you are getting a taste of the good life here. All of their wines are brought in via independent and traditional Italian wineries.
12. Jakeeno's Pizza & Pasta
When looking for the perfect slice of pie, Jakeeno's Pizza & Pasta is where it's at! Known for their pizzas, Jakeeno's offers appetizers, salads, soups, hot hoagies, pasta, and a few desserts. But with hundreds of 5-star reviews praising their pizza, you know it is going to be delicious! This location is takeout and delivery only perfect when you want that Italian fix at home.
13. Nonna Rosa's Ristorante Italiano
This mom-and-pop restaurant is serving up all of the Italian classics. With a great wine list and fresh favorites, it's no wonder Nonna Rosa's Ristorante Italiano has made the cut. Their lunch menu offers quick meals and a build your own pasta so you can grasp lunch and get back to work in a timely fashion. On the other hand, their dinner menu offers a multitude of starters, pasta, fish, chicken, and beef entrees. They have handmade flatbreads and pizzas, and for dessert, don't forget to try the fresh gelato, where flavors vary daily.
14. Joey Meatballs
Joey Meatballs has you covered when looking for fresh, authentic Italian pasta dishes. The menu offers some all-time favorites, or you have the option to build your own pasta dish. They offer five different types of pasta and sauces to choose from with the freshest toppings to add on. When looking for fast yet delicious Italian cuisine, head over to Joeys.
15. Fat Lorenzos
If you want the best pizza in Minneapolis, visit Fat Lorenzos, this laid-back pizzeria has all the classics and, in fact, cures your need for pizza. With over 1,000 5 star reviews, this place has the locals raving. Fat Lorenzo's offers an extensive menu filled with Italian classics. Pasta, sandwiches, starters, and more, this is a fantastic family-friendly location and a must-visit on our list of the best Italian restaurants in Minneapolis.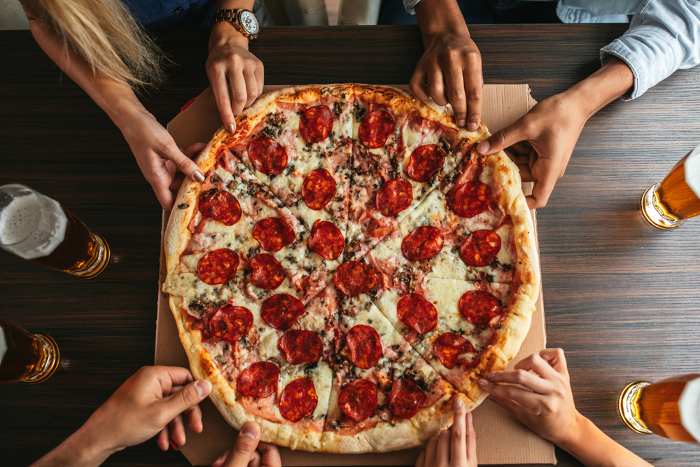 Wrapping up the 15 Best Italian Restaurants in Minneapolis
Minneapolis is home to some of the best Italian restaurants. Whether you are a local or visiting, you do not want to miss out on these fantastic eateries. With so many to choose from, you are sure to never bore of their fresh Italian fare. It doesn't matter if you are looking for a neighborhood pizza place or a fine dining location Minneapolis has it.
Is your favorite Italian restaurant on this list? Have you visited any of these fantastic locations before? We would love to know all of your feedback in the comments below!
Still hungry? Then continue exploring Minnesota food and drinks for a complete culinary adventure!
Still looking for more fun adventures? Then checkout all the great things to do in the Twin Cities!