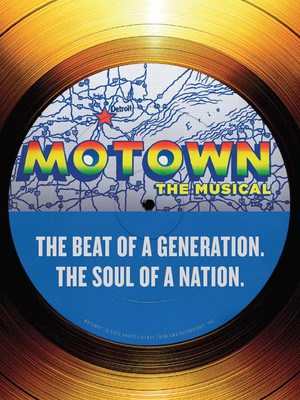 When I heard that Motown The Musical was heading to Minneapolis I was ready to get my groove on! I was born in 1978, however I think I could be considered as a woman with an old soul. I enjoy most vintage items, the smell of a book store, 1880's home decor, shows based off eras of the past (Downtown Abbey is a favorite) and good old fashion music from the 50's through the 90's. What I had expected from the staged play was big voices with moves that make you want to get out of your seat! That idea come to light on December 16th on Motown's opening night.
Berry Gordy Had A Vision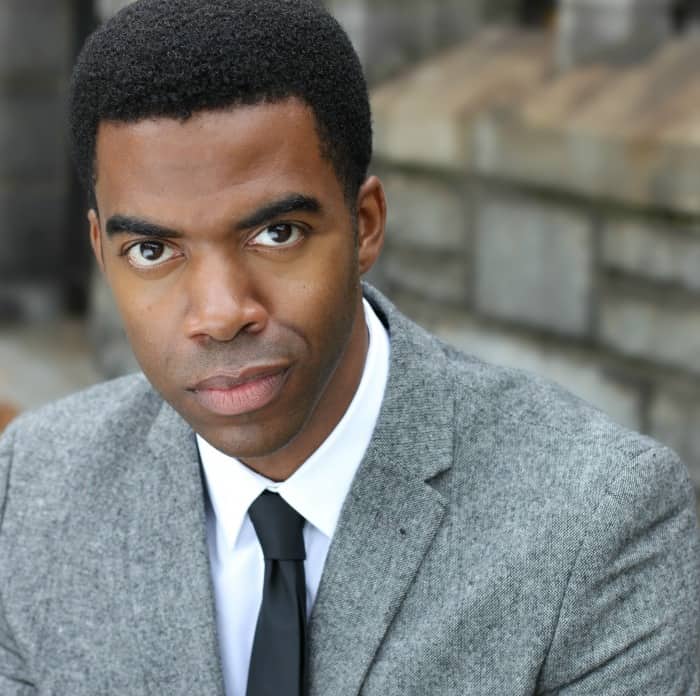 Julius Thomas III plays the role of Berry Gordy, the man who had a dream to give people a door to walk through with a hope and come out another door a star. With $800 given to him from his family he built the beginning of Motown Records. Berry Gordy is a man who had a successful business, which it became more successful after he had sold his rights for $61 million dollars. Years later it would change hands and in the end sold for $330 million dollars. That is one heck of a pay day to miss out on!The play Motown The Musical gives us a view from that first day he was handed the cash through the Motown Label's 25th anniversary event.
The Temptations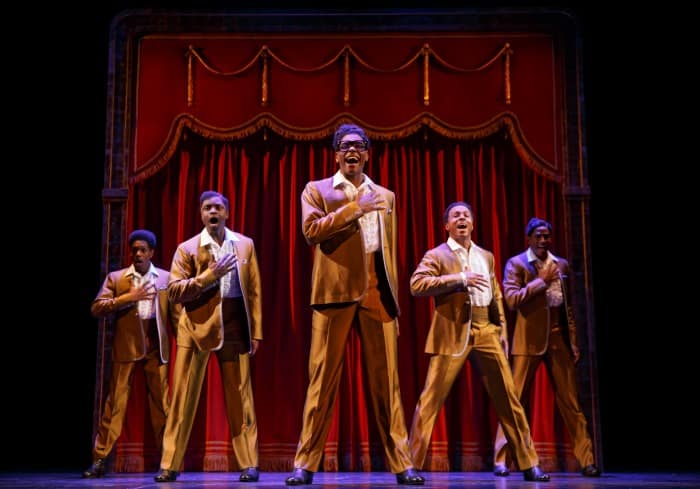 Like a family, there is a lot of history and love behind Motown Records. There are good times and bad times, but most of all there is a bond that can not be broken no matter what the cause. The play was filled with powerful music that electrified the audience to the point of people standing up and dancing with their hands raised in the air!
Marvin Gaye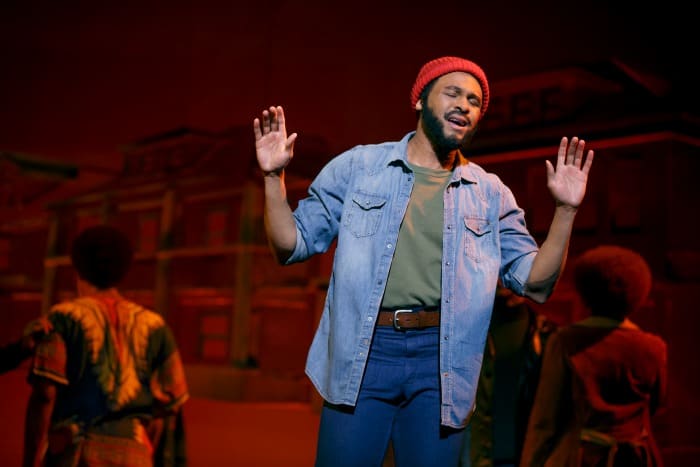 The storyline of the play felt as though it was all about Diana Ross and her lover/boss Berry Gordy's relationship. I am guessing that many people feel it's hard to "share" a stage with Mrs. Diana Ross and in real life I am willing to vote there was more to the story of Motown that we didn't get to hear. I wish the play showcased more amazing upbeat music that come from the famous label instead of the failed love between those two. It is about time Diana Ross takes the back row seat, in my opinion.
The Supremes
The actors in Motown The Musical were outstanding. They were right on beat and the crowd interaction during the play was the best I have seen all year. The moment Diana Ross (Allison Semmes) came off stage to invite those who wanted to do a sing along with her was downright entertaining! Hopefully, if you have tickets your audience can sing because mine could kill a mockingbird with their voices. Also, Allison Semmes is stunning to watch as she puts herself in the shoes of Diana.
The Jackson 5
Being the age I am, it will come to no surprise that I reacted mostly to seeing a young Michael Jackson (Reed L Shannon) take the stage. Reed did an award winning job. I felt my eyes fill up with tears as I watched him singing those first musical notes to ABC. I believe Reed L Shannon will be seen in many more plays in the future.
Overall, if you are a Motown music fan and you are looking for a special event to attend over the Christmas season this is a wonderful way to get out of the house. You can still get your tickets at the State Theatre Box Office, online at HennepinTheatreTrust.org, by calling 1.800.982.2787 or visiting a Ticketmaster Center. Groups of 10 or more should contact MinneapolisGroups@broadwayacrossamerica or call 612.373.5665 for information and reservations.
Kelly
About the Author
Latest Posts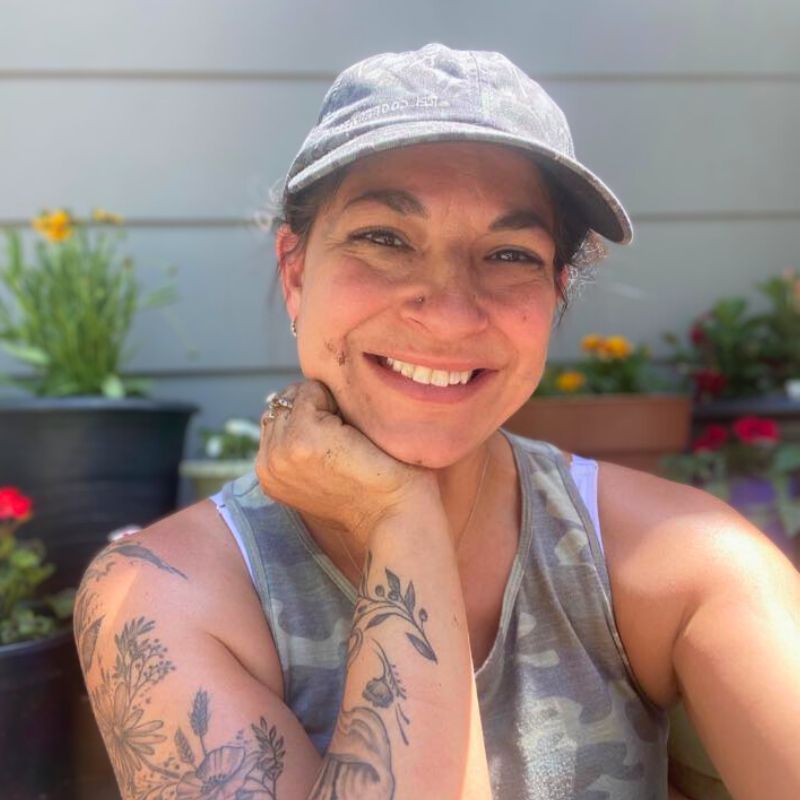 Hi! My name is Kelly and I run Life In Minnesota with my husband, Ryan.
My vision for LIM is that it shares engaging stories of unique Minnesotans and that it's considered a wonderful resource that helps make every life in MN more awesome!
I can be reached at kelly@lifeinminnesota.com
#LoveWhereYouLive #LifeInMN