Plastic surgery involves highly personal choices and intimate procedures that not only affect you physically but are an integral part of how you see yourself. When you need or choose, to undergo plastic surgery, make sure that you choose a surgeon with the experience and expertise you are looking for, but who also offers the support you deserve.
Read on to find 10 of the best plastic surgeons in Minnesota.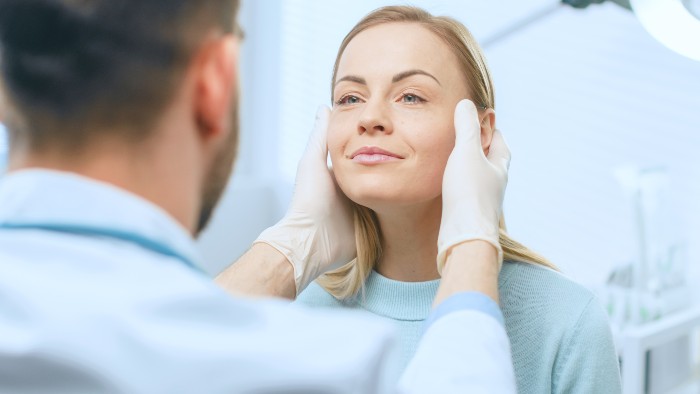 ---
Mesna Plastic Surgery and Aesthetic Center
Mesna Plastic Surgery and Aesthetic Center in Minneapolis is led by Dr. Gregory T. Mesna. Along with his team, Dr. Mesna aims to help their patients to achieve their dreams. All patients are treated as individuals, and the care is tailored to suit you.
The results from Mesna Plastic Surgery look completely natural, so you will look the best you ever have. The first consultation is free, after which you will undoubtedly choose to put your dream look into the capable hands of Dr. Mesna and his experts.
---
Joe Gryskiewicz
One of the top plastic surgeons in Minnesota is to be found with practices in Edina and Burnsville: Dr. Joe Gryskiewicz. He is a well-known figure in the world of plastic and cosmetic surgery, having been in practice for more than 30 years.
Dr. Joe aims to help his patients the opportunity to achieve their dreams by rejuvenating or enhancing their looks. He specializes in quick recovery breast augmentation but is also at ease with other procedures, such as rhinoplasty and liposuction. All the work that is done follows all the necessary standards of ethical treatment and care of the patient.
---
Heather Rocheford
In Woodbury, you'll find one of the best plastic surgeons in Minnesota, Dr. Heather Rocheford who guarantees that every patient receives personal and professional treatment. Through the process of preparing, consulting, treatment, and the post-procedure experience, Dr. Rocheford develops a strong relationship with each patient and makes sure they receive the best care.
The environment of Dr. Rocheford's practice has the atmosphere of a spa and the efficiency of top, medical professional services. She uses state-of-the-art equipment and up-to-date procedures. Every member of the staff is familiar with all the technology that the practice employs and with how to make a patient feel comfortable in their own skin, even as they undergo both surgical and non-surgical treatment.
---
James A Hoffman
What stands out about Dr. James A Hoffman is that he cares absolutely about his patients: their well-being, sense of comfort, and security with his team, and the certainty that the results will be exactly what they are looking for.
When a patient approaches him, Dr. Hoffman listens first and advises second, giving information and details about the possibilities and outcomes. His patients are of all ages and stages, and he aims to help every one of them.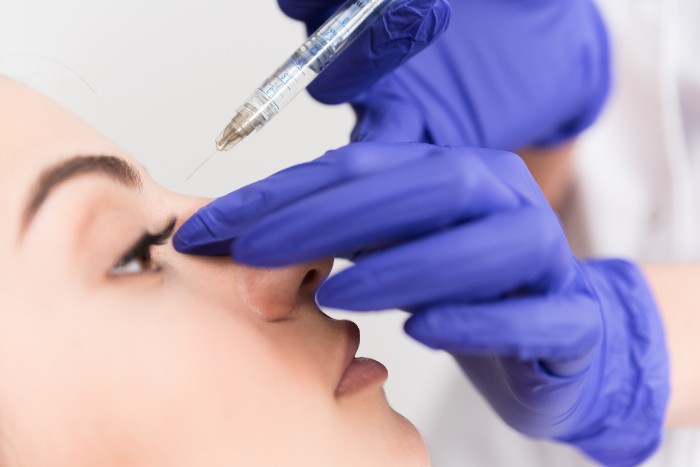 ---
Harrington and Associates
Unusually, Harrington and Associates in Minneapolis and St Paul is a female-only practice. They offer service that ranges from working on the body and face to reconstruction. Their patients are of all genders, ages, and stages. Everyone on the staff is professional and focused on making the whole experience for the patients easy and comfortable.
Dr. Jennifer Harrington heads the team. Not only is she a board-certified plastic and reconstructive surgeon, she also teaches at the University of Minnesota, as an adjunct professor. She is best known for being highly professional in all her services and serving her patients to the highest standards to achieve the best medical and aesthetic results.
---
McCue Plastic Surgery
With offices in Maple Grove and Edina, McCue Plastic Surgery serves the Minneapolis and St Paul areas. The focus is on cosmetic and reconstructive surgery. Cosmetic work includes breast implants and reductions, and tummy tucks. Reconstructions include breast, hand, and lower body reconstruction.
Dr. Jonathan McCue is a graduate of Columbia College of Physicians and Surgeons and specializes in plastic surgery at the University of Minnesota. Not only is Dr. McCue a practicing physician, but he is also an academic, having authored papers and contributed to books on implant-based reconstructive surgery. In all his work, he is committed to being accessible to his patients and offers them respect and convenience.
---
David Thao, MD
Dr. David Thao practices as a plastic surgeon with Woodbury Plastic Surgery in Woodbury. Not only is he a highly qualified and experienced doctor, but he is also looked up to by the medical fraternity. Dr. Thao brings his ability as an outstanding surgeon to enhance the physical beauty of his patients.
Not only does Dr. Thao perform cosmetic and reconstructive surgery, but he is also experienced in working on craniofacial trauma, such as that affecting facial features. He also works on smaller procedures associated with wound care, reconstructions after skin cancer, and trigger finger surgery. Through all his work, Dr. Thao is primarily interested in his patients' well-being and progress.
---
Merrick Plastic and Hand Surgery
Somewhat unusual for a plastic surgeon, Dr. J. Clinton Merrick specializes not only in reconstructive and cosmetic work but in hand surgery and skincare. In fact, anyone with any issue relating to the hand should consult Dr. Merrick. He is a very technical and skilled surgeon, and his intention is always to bring the best service and care to his patients.
The hand surgery that Dr. Merrick performs can cure arthritis, carpal and cubital tunnel syndromes, and trigger fingers. He also works on reconstructions after trauma, including microvascular reconstruction, nerve repair, and replants. Many of Dr. Merrick's patients find that their lives have been changed as a result of his work.
---
John Ness
In Wayzata, you will find Dr. John A. Ness at Omni Cosmetic. Dr. Ness not only spent years training in his discipline and honing his craft, but he also worked in academia, training future plastic surgeons. He has also served as the President of the Minnesota Society of Plastic Surgeons.
Dr. Ness's niche area of expertise is in facial plastic surgery, but he also works on body and breast reshaping. His primary interest is in the whole person and always keeps his focus on helping the patient to achieve the beauty they are looking for. Although he is the medical expert, Dr. Ness becomes a participant in dialogue with the patient, which ensures that he understands them completely.
---
Robert Wilke
Dr. Robert Wilke is a plastic surgeon in Edina, Minnesota. He studied at the University of Wisconsin Medical School and has won awards for his work, including 'Best Doctor for Women Award' multiple times. Dr. Wilke is a member of a number of medical societies and is also conscious of giving back to those who cannot afford plastic surgery for reasons such as congenital deformities.
Common procedures performed by Dr. Wilke include Brachioplasty, butt lift, liposuction, and mommy makeovers. He also specializes in breast work, such as breast augmentations and reductions, as well as breast revision and reconstruction.
---
Wrapping Up the Best Plastic Surgeons in Minnesota
The best plastic surgeons bring not only medical expertise to their patients but also care and interest in them as individuals. When you choose the surgeon to trust with your plastic surgery, make sure you choose the one that will offer you the best holistic care.
If you know of other great plastic surgeons in Minnesota that you feel should be added to our list, please let us know in the comments.
Ready for more Minnesota living advice, info, and guides? Whether you're a local or a passerby, discover the best of Minnesota that our great state has to offer!
About the Author
Latest Posts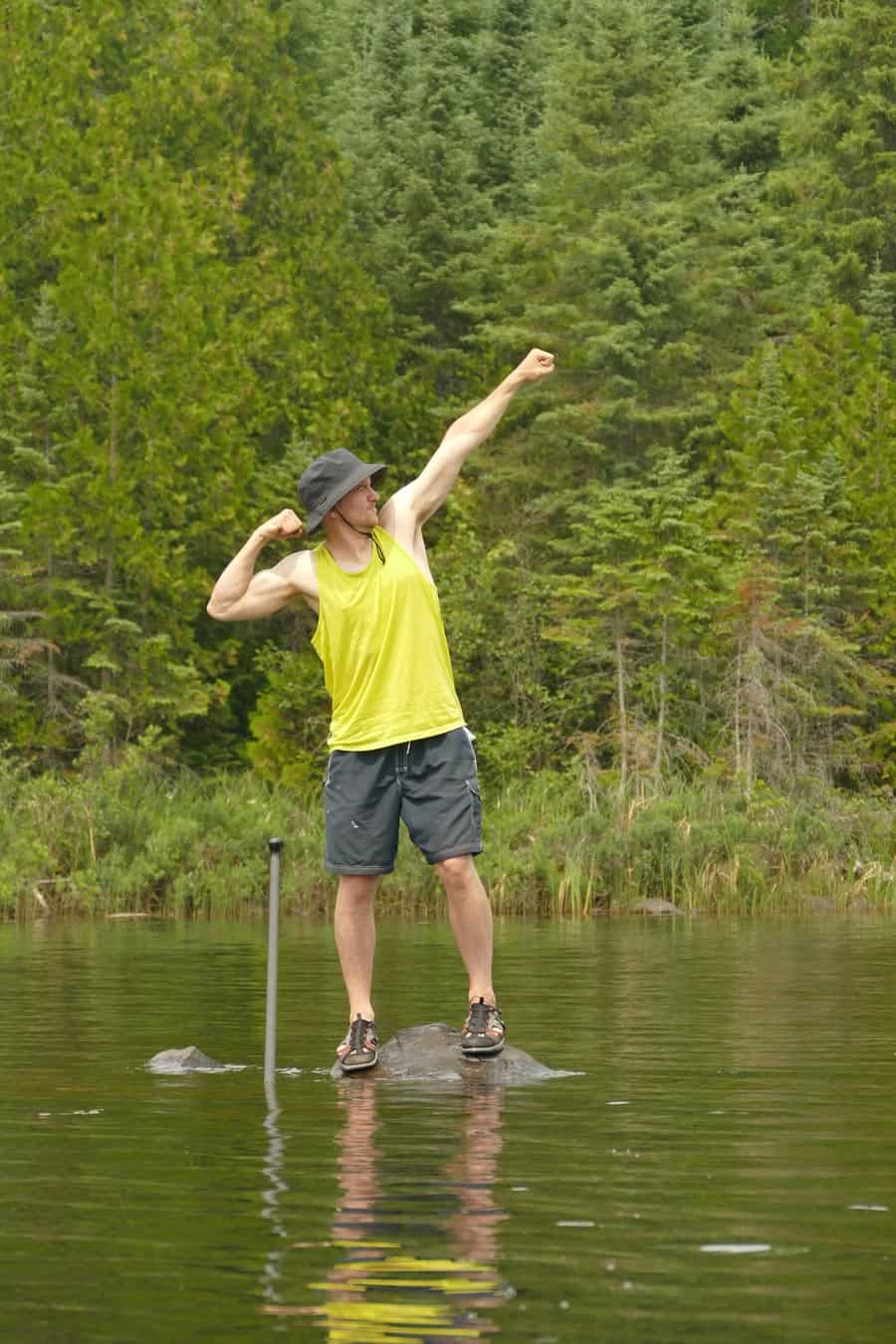 Born in Madelia, MN, to a now 5-generation Minnesota family, Ryan's MN roots go deep.
A painter by day, Ryan founded Life in Minnesota in 2013 with his wife Kelly to chronicle their musings on everything Minnesota. Ryan and Kelly are raising their 7 kiddos in Maple Grove, MN.
When he's not shuttling his kids around to hockey practice, you might find him in the shop working on his leatherwork. Undoubtedly, there will be a family trip to the Boundary Waters Canoe Area every summer, and of course weekends at Grandpa's cabin up north in the summer.