Choosing a retirement home for yourself or a loved one to spend their golden years is a big decision. The number of retirement communities in Minnesota to choose from is simply overwhelming, let alone the details of all their different plans and packages.
Fortunately, we've created this list of the most caring and considerate Minnesota senior living homes we could find to help you make your big decision. Read on for the best Minnesota retirement communities in the northern, central, and southern regions of the state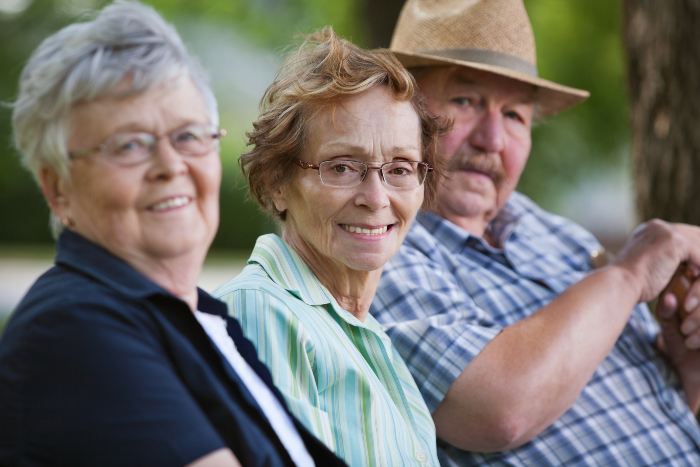 Best Retirement Communities in Northern Minnesota
Spirit Valley Assisted Living
First on our list of best retirement communities in Minnesota is Spirit Valley Assisted Living. Located in western Duluth right off interstate 35, Spirit Valley Assisted Living prioritizes community, convenience, and care. One thing that sets this Minnesota retirement community apart from others is that they offer private rooms with private baths. This 20-unit assisted living community is able to provide extra-focused care for its members, thanks to its small size.
There are several churches close by, as well as a chiropractor, a bookstore, a hair salon, a theater, and a dog park. Their five-star Google reviews mention what great personalized care they offer and how helpful they are to those whose families live out of town.
North Shore Estates
Also located in western Duluth right on the edge of the Saint Louis River, North Shore Estates offers both long-term care and short-term rehabilitation depending on your loved one's needs. Their therapeutic recreation team provides many thoughtful activities to promote the spiritual, physical, social, cognitive, and emotional health of their guests.
Their short-term patients tend to be there for temporary wound care, memory rehabilitation, or post-surgical recuperation. The staff here also provides kind and considerate hospice care and personalized long-term care for those who need it. Both long-term and short-term guests are encouraged to enjoy the gardens outside, participate in exercise groups, play bingo, and go to spiritual services if they so desire.
New Perspective Senior Living
A little further east in Cloquet, Minnesota sits New Perspective Senior Living, where older adults deserve to live joyfully, affordably, and with purpose. They offer five custom-built cottage-style homes and a community where their residents are encouraged to gather for daily activities, soaking up the sun on spacious balconies, walking through the garden, and enjoying meals made from scratch.
Additional amenities at New Perspective include a library, onsite occupational therapy, and physical therapy services, onsite laundry and cleaning services, and nurses available 24/7. They care deeply about providing an active and enriching life for their residents, so they also feature happy hours, movie nights, art classes, guest speakers, clubs to join, and more to keep their guests feeling alive and vibrant.
Crystal Brook Senior Living
Crystal Brook Senior Living can be found in Park Rapids, a little town in the middle of northern Minnesota. This Christian-focused community is one of several in Minnesota inspired by Senator Knute Nelson, who left his home and 23 acres to be used "for the construction and equipment and maintenance of a suitable 'Old People's Home'."
In his day, most elderly adults were cared for by their families. But Senator Nelson saw a need for fellow seniors who didn't have a loving place to grow old in, and he did what he could to fill that need for his community. Crystal Brook is run by the Knute Nelson Foundation, and their mission is to enrich the lives of those they serve and to provide innovative solutions that empower individuals to thrive.
Best Retirement Communities in Central Minnesota
Grand Arbor Senior Living
This senior living center is on the grounds of the land that Senator Knute Nelson left in his will to be used as an assisted living community. Senator Nelson's house is used as living quarters for many of the residents. Amenities include a general store, club lounge, bistro, hobby shop, Pioneer Grill, library/computer lab, salon, outpatient therapy, activity room, guest suite, community chapel, meditation chapel, wellness center with warm water pool, and controlled building access.
Grand Arbor Senior Living offers a variety of types of senior care. Their senior living apartments are the most private option for individuals who don't require much daily assistance. For those who need help with bathing or keeping track of their medications, they have assisted living. Advanced assisted living is for people who need frequent care throughout the day. They also offer memory care and long-term extensive care options.
Cedar Crest Estates
Cedar Crest Estates is a family-owned senior living center that was founded by a woman named Roz Ewald in 1984. They focus on promoting dignity, independence, choice, and privacy for their residents as much as possible. They also have several different types of care levels available depending on each individual's needs.
There's always a licensed nurse on call 24/7 for their residents. Amenities include a barbershop, wellness spa, walking trails, activity directors, daily and weekly housekeeping, chapel, three meals a day, two snacks a day, medication management, and private apartment suites that include a kitchenette, refrigerator, and private bathroom.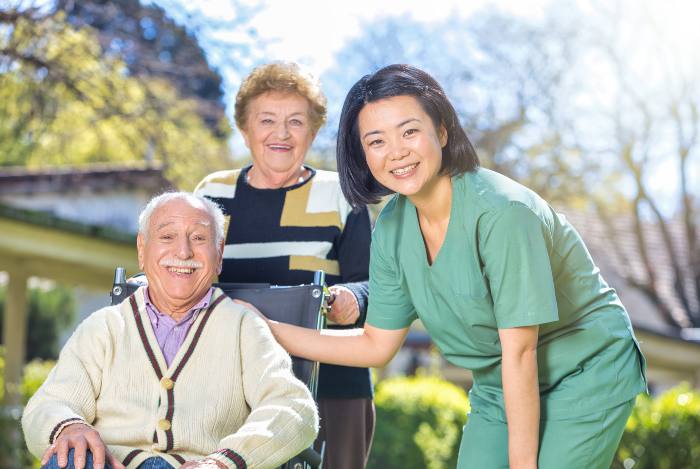 Stonehaven of Eagan Senior Living
Next on our list of best retirement communities in Minnesota is Stonehaven of Eagan Senior Living. Located in Eagan, Minnesota, near St. Paul, Stonehaven of Eagan Senior Living offers independent living, assisted living, and memory care options. These apartments come with full kitchens with granite countertops and stainless steel appliances, as well as personal washers and dryers and individual heating and air control. The staff takes care of maintenance and cleaning so residents can live worry-free and independently.
Assisted living residents have the same apartment features but are checked on and assisted more frequently. They also have the option of enjoying three chef-prepared meals per day. For residents in the memory care program, studio and one-bedroom apartments are available. Private bathrooms and showers come with each apartment, and community dining rooms are located nearby. Onsite visits by specialists are a part of this plan, as well as lots of memory-boosting activities.
Brightondale Senior Campus
Nestled on the edge of Meadowood Park in New Brighton, Minnesota, Brightondale Senior Campus is comfortably close to nearby Minneapolis metro area communities like Little Canada, Brooklyn Center, Coon Rapids, and Mounds View. They call themselves the premier senior living community of the Twin Cities, and they're not wrong.
They offer apartment living for seniors 62 years of age and older, assisted living for those who need help with bathing and medicine, and special dementia care for those who need more extensive assistance. They foster and encourage freedom and independence for their residents while providing excellent personalized care and medical support. All senior living plans include three chef-prepared meals each day.
Best Retirement Communities in Southern Minnesota
Countryside Retirement Community
A warm and welcoming place, Countryside Retirement Community is committed to providing a carefree and customized independent living to their residents. They rely on compassion, empathy, and personal attention. All their apartments are single-level for easy accessibility, and they work with a home health care service to provide quality care for their residents.
Amenities include weekly housekeeping, specialized strength, and walking programs, meal plans, complimentary snacks, personal urgent call pendant system, scheduled transportation, and complimentary wifi. Assisted living also includes individualized care plans, physical therapy, occupational therapy, speech/language pathology, and medication management. Group housing options are available for potential residents on a tighter budget.
Cottagewood Senior Communities
Located in South Mankato, Minnesota, Cottagewood Senior Communities make it their priority to enrich lives and support families. They aim to put their residents' minds at ease without stifling their independence. Since they are situated near grocery stores, medical care centers, pharmacies, and a nature park, their residents get to enjoy all the advantages of being so close to daily necessities.
They offer many floor plans and amenities depending on which type of care plan you or your family chooses, as well as personal tours to show what they have to offer and help you decide. You can rest assured that you or your loved ones will be well cared for during the golden years in this Minnesota senior living community.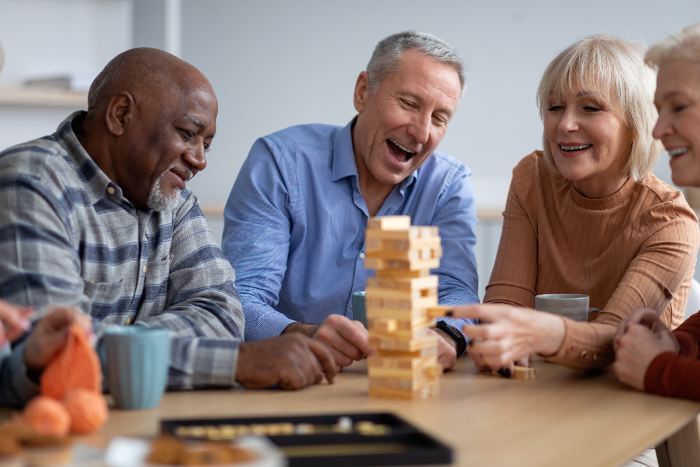 South Grove Lodge Senior Living
The South Grove Lodge places a strong focus on relationships. They aim to build positive relationships among residents and between residents and staff. They also strive to encourage the strengthening and enjoyment of family relationships as much as possible. They offer independent living, assisted living, and respite care options.
They acknowledge that every person needs different levels of care and that the kind of care someone needs will change over time. You can also find several useful guides to help you in your retirement home decision-making process on their website.
Legacy of Farmington Senior Living
Last on our list of best retirement communities in Minnesota is Legacy of Farmington Senior Living. Every resident is treated like family at Legacy of Farmington Senior Living. The experienced staff make it a priority to be respectful and honoring of who each resident is and who they will become. They strongly value what makes each resident unique and all are welcome here.
The caring staff regularly organize exciting events that welcome everyone, but all residents have the freedom to choose whether or not they want to participate. Fitness classes, walking clubs, and physical therapy are just a few of the amenities offered at this senior living center.
Wrapping Up the Best Retirement Communities in Minnesota
There is a lot to consider when choosing where you or a loved one will be spending their golden years. It's a big decision to make. Fortunately, there are a lot of retirement communities in Minnesota to choose from, so you will be able to find a good option for you and your family even if it takes some time to sift through the many locations and their various offerings.
Ready for more Minnesota living advice, info, and guides? Whether you're a local or a passerby, discover the best of Minnesota that our great state has to offer!
About the Author
Latest Posts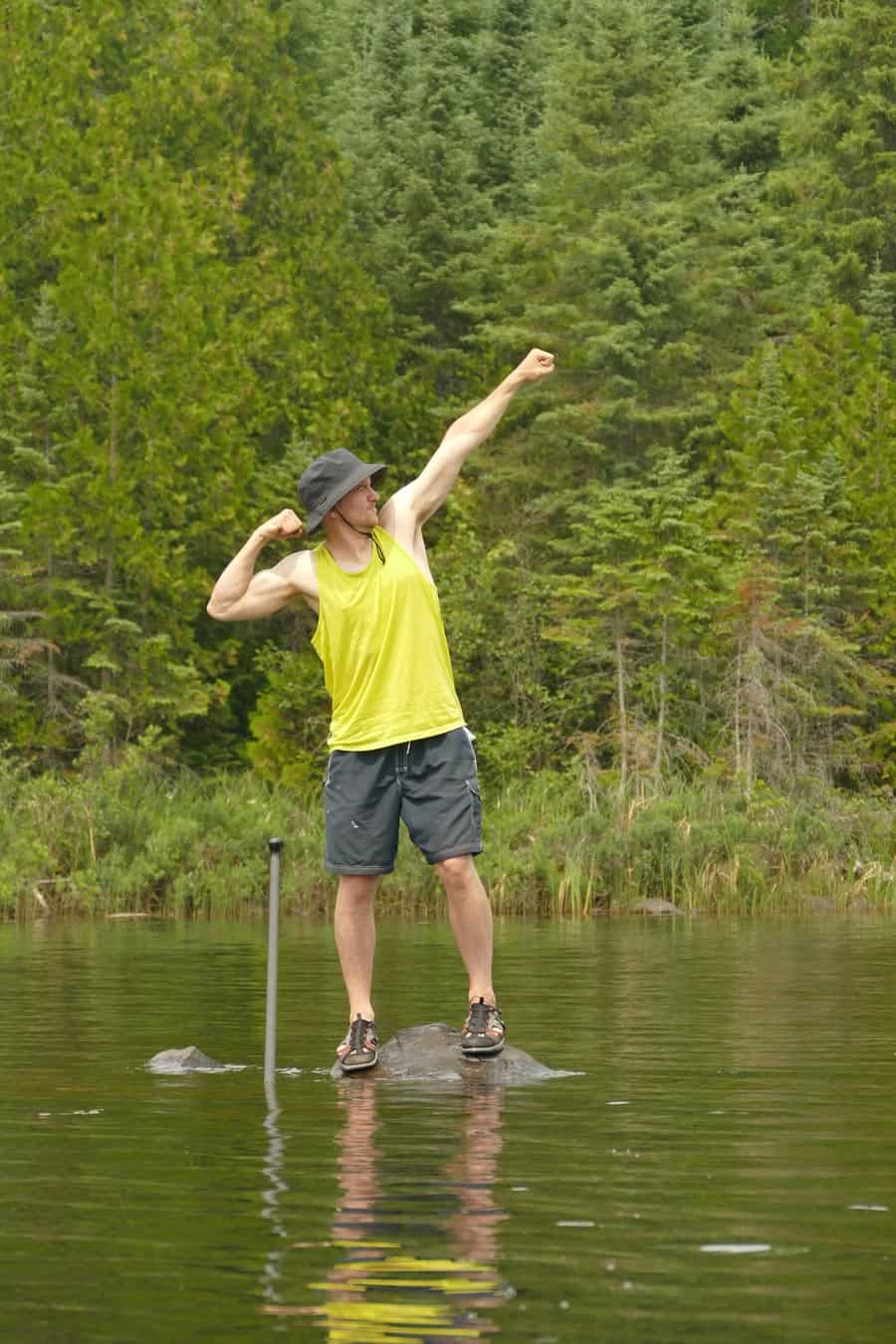 Born in Madelia, MN, to a now 5-generation Minnesota family, Ryan's MN roots go deep.
A painter by day, Ryan founded Life in Minnesota in 2013 with his wife Kelly to chronicle their musings on everything Minnesota. Ryan and Kelly are raising their 7 kiddos in Maple Grove, MN.
When he's not shuttling his kids around to hockey practice, you might find him in the shop working on his leatherwork. Undoubtedly, there will be a family trip to the Boundary Waters Canoe Area every summer, and of course weekends at Grandpa's cabin up north in the summer.