The town of Roseville is perfectly located within the Twin Cities, yet still offers that small-town living. With an abundance of things to do in Roseville, this town makes it a great travel destination for all. From couples who want to get away to families that want to take on a new adventure and explore what Roseville has to offer. Either way, there are a number of fun things to do in Roseville while you are in the area.
Roseville's history includes being home to the original Target back in 1962 and at least 11 colleges that are located within a 10-mile radius of Roseville's city center. It's not only family-oriented but a thriving college town, as well. It is growing and attracting new residents to the area all the time. Come along and explore some of the amazing things to do in Roseville, Minnesota.
1. Bent Brewstillery
When you first stop into town, start your list of amazing things to do in Roseville with a visit to Bent Brewstillery. This small-batch brewery packs a large punch and locals enjoy the bold flavors found in each pour. It is also a popular attraction for tourists because it is officially the first microbrewery established in beautiful Minnesota. Brews go with Minnesota like skis to snow, and the Bent Brewstillery offers something that everyone can enjoy when they visit. When you come in, you are welcome to bring in outside food from local food trucks or restaurants in the area if you want a good brew to go with your meal.
2. GameZenter
Want to enjoy some tabletop games with your family? Head over to the GameZenter in Roseville where over 150 gamers can enjoy an open-gaming venue. Your entire group can enjoy some of the newest releases available or take advantage of old classic games that will keep you laughing and enjoying each other's company. Spend all the time you want, since there is a cafe onsite full of fresh meal favorites, coffee to give you the boost you need, or your favorite beer and wine options.
3. Hidden MN
If you are truly looking for an adventure with your group of friends, head over to Hidden MN for one of the most fun things to do in Roseville. Choose from one of the escape rooms, rage room, or even axe throwing. If you are truly feeling adventurous, take on all three! Whether you are out on a date night or taking the team out for some fun, there is bonding and excitement in each corner of Hidden.
4. Roseville Skating Center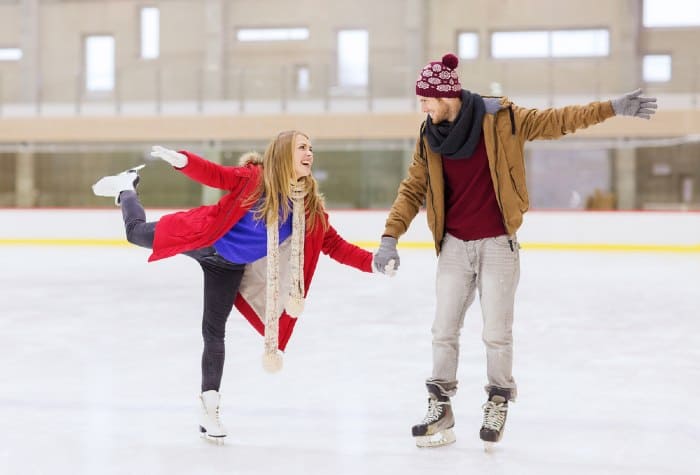 If you really just want to hit the ice while you are in Roseville, then the Roseville Skating Center is open and available for you. When open to the public, you can choose to skate and work on your skills on the ice indoors throughout most of the year. In the winter, there is an outdoor skating rink that is available so that everyone can enjoy as much of the ice as possible. If you are not confident in your skating abilities and want to get a boost, there are skating lessons available for beginners and speed skaters. You can't leave Roseville without stopping by first.
5. SeaQuest
Are you looking for some indoor fun on those rainy or not-so-pleasant days? Get a chance to explore the planet on a small scale when you visit SeaQuest. There are live demonstrations available around the clock by staff members where you can feed and interact with the wildlife. Get a taste of the sea when you go snorkeling with the stingrays. Don't forget your swimsuit and a towel. If your little one enjoys live interactions, you can schedule their next birthday party and get private tours and animal interactions. Your family will leave happy and fulfilled after a day at SeaQuest.
6. Roseville Parks and Recreation
If you want to get out and explore the nature of Roseville while you are in town, visit one of the trails and walkways found throughout the city parks. There are over 67 miles of trails available, so you can visit around the populated areas of town or head off down a nature trail. You can visit a local recreation game on any given day, as there are numerous soccer, lacrosse, baseball, and softball fields around the city.
7. Rosetown Playhouse
Don't skip out of town before you head over to the community theater, Rosetown Playhouse. Make sure to swing by the Playhouse and see what is currently on production. You can get tickets to a live show and see talented actors from the community in action, debuting their talents and craft for all to enjoy. Because of the different show requirements, you may catch the production in the parking lot or in venues around town to make it more accessible for residents and visitors alike.
8. Guidant John Rose MN OVAL
Ask anyone who lives in Roseville or nearby, and they will tell you that one of the most fun things to do in Roseville is to head over to the Guidant John Rose MN OVAL. This skating facility is outdoors, and it is the largest on the continent. It is refrigerated in the wintertime to maintain its integrity for over 110,000 square feet. It is opened in November and lasts through March, making it an ideal holiday attraction and bringing tourists to the area throughout the winter. in the summer, it is used for the World Cup Speedskating and other championships that require a facility of its caliber.
9. CHS Field and the St. Paul Saints
If you want to catch a professional game while you are in town, head over to the CHS Field where the St.Paul Saints play during the season. If you are visiting in the off-season, you can still head over, as the facility is used for large events, or you can take a tour of the field. If you are coming in for a concert, chances are you will be heading that way since its venue is ideal for outdoor concerts. Make sure you visit their schedule online to see if you can catch a home game while you are in Roseville.
10. Minnesota Timberwolves
You are just as close to Minneapolis when you are Roseville, so grab seats to a Timberwolves game and see some professional basketball when you visit the Target Center. With the pre-season kicking off in early October, you should be able to catch at least one home game through March while the season takes off. Fans enjoy a visit to the Target Center, with lots of activities for children during the game. It is also great for dates and group events where everyone can come together and cheer for the Timberwolves, no matter who they are taking on.
11. Minnesota Vikings and U.S. Bank Stadium
If football is your professional sport preference, then tickets to see the Minnesota Vikings at U.S. Bank Stadium may be in your future. While you are visiting Roseville, you are only a few miles away from the indoor stadium where you can watch all of the home games for the Vikings comfortably, no matter what the weather looks like. Embrace the full effect and get tickets to tailgating, mingling with your friends and other Vikings fans outside of the stadium.
12. Cathedral of Saint Paul
A national landmark that has deep historical roots in Minnesota is the Cathedral of Saint Paul. Thousands of visitors come to see the Cathedral, and central to those who are Catholic or just want to embrace the architectural beauty of the Cathedral. You are able to tour the Cathedral during the week on Tuesdays through Friday getting an understanding of its design and its importance to Minnesota, the Catholic faith, and the nation as a whole. It is truly one of the most architecturally beautiful buildings in all of Minnesota and one of the things to do in Roseville while visiting.
13. Minneapolis Queen
Take a guided tour on the Mississippi River when you board the Minneapolis Queen. This riverboat can hold up to 125 passengers at once and has two decks to choose from when you are finding a seat. You can choose to do one of the public tours or schedule a private tour for your party. Visit downtown Minneapolis and experience the history of the city while you cruise for the next 90 minutes. There is dining and drinks available so that you are truly comfortable and able to thoroughly enjoy your ride.
14. Saint Croix Vineyards
While you are out in Roseville, just a few minutes out of town is Saint Croix Vineyards. It is one of the largest wineries in the area and is willing to host large groups. If you are out in Roseville for the weekend, make sure that Saint Croix Vineyards is on your list to visit. The wines are not only delicious, but they are award-winning. You can take a tour of the winery, enjoy samples of the wine, and take a quiet afternoon enjoying a picnic on the tables and live music. The endless acres of vines and grapes will keep you in awe and ready for your next return to the vineyard.
15. Harriet Alexander Nature Center
When you head over to Roseville's Central Park, just inside is the hidden Harriet Alexander Nature Center. The public can come into the center and enjoy it daily, experiencing forest habitats for local wildlife, prairie lands, and even a marsh, all in just 52 acres. There are boardwalks and trails available, so you can easily go around the center and loop back around, getting an eye view. Make sure you keep your eye out for the local cottontail rabbits, some songbirds filling the air, or painted turtles nestling in the marsh area.
16. Como Town Amusement Park
If you are looking for that traditional amusement park experience, head over to Como Town Amusement Park with the family. There are over 15 traditional fair and park rides that you know and love. Let your family get that same experience with the bumper cars, Soaring Eagle, and Tiger Trax. There are rides for all of your family members, no matter how small they may be.
This is a day of fun and adventure, making memories, enjoying fun activities, and great fair food all in one location. During the summer months, enjoy events like Kids' foam parties where they all can get in the action and really be kids in one place. If you ask any of the little Roseville residents, they may tell you that the Como Town Amusement Park is one of the most fun things to do in Roseville.
Location, Location, Location…..
Visit Roseville and enjoy a small town, cozy feeling all within the large Twin Cities. From escape rooms and axe throwing to hiking and wine tasting, you will find amazing things to do in Roseville, Minnesota.
After enjoying one or more of the great things to do in Roseville, let us know which one you enjoyed the most by leaving a comment. We'd love to hear about your adventures.