If you're new to West St. Paul, Minnesota, or visiting the area for the first time, you're probably eager to find some fun things to do in West St. Paul. One thing we love about this part of the Twin Cities is that you can find almost anything you need, but it feels like a tiny slice of natural paradise right inside the big city.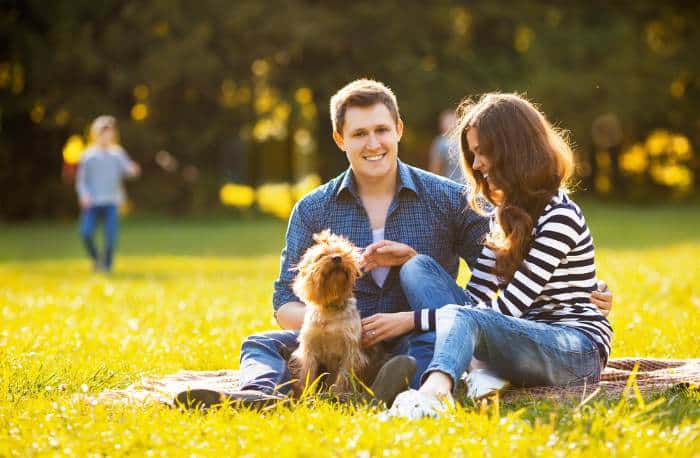 West St. Paul is located on the mighty Mississippi River's scenic west bank and the suburb is full of beautiful recreational areas. Even though West St. Paul is located inside of St. Paul, you will find tons of urban amenities so that you will never run out of things to do. Also, with only 20,000 residents, West St. Paul has all of the convenience of the Twin Cities but still has a small-town vibe.
Ready to explore West St. Paul and areas nearby? Let's dive in and learn about all of the fun things to do in West St. Paul, Minnesota.
1. Inflight Pilot Training
Have you dreamed of becoming a pilot? Get your start in West St. Paul at Inflight Pilot Training. With their Discovery Flight program, you can be piloting a plane (with a lot of help from an expert) the first time you hop into the cockpit. An experienced instructor will assist you with flying around the city for an hour. Fly a Cirrus or Cessna and fuel your piloting dreams.
2. Dodge Nature Center
One of the finest habitat restoration organizations in the country is located right in West St. Paul. The Thomas Irvine Dodge Nature Center strives to provide habitat restoration and environmental education and they have been in operation for more than 40 years.
The Dodge Nature Center's goal is to provide exceptional experiences for people of all ages, and they have camps and even an on-site preschool. The center is known for its special programs such as Give to the Max Day, Nourishing Everyone's Need for Nature, and Girls Explore Science.
In addition to its special programs, the center also has nature trails that are open to anyone who wants to hike them. To protect the wildlife, bikes and dogs are not allowed.
3. Dakota Woods Dog Park
Since our previous activity said "no dogs," we thought we would follow up with this entry for Dakota Woods Dog Park. You and your four-legged canine companion can frolic to your hearts' content on 16 gorgeous woodland acres without a leash.
The dog park is fenced and it's a great place for both you and your pooch to get some exercise. Be sure to purchase a dog park pass before you go.
4. Perfect Ash Cigar Lounge
Do you like the idea of enjoying a fine cigar in a first-rate cigar lounge? If so, Perfect Ash is the place you've been dreaming of. With a comfortable atmosphere that is reminiscent of the TV show "Cheers," knowledgeable staff, and an excellent selection of cigars, you will have a great time at Perfect Ash.
You will find the humidor packed with some of the best selections of cigars anywhere, and they also feature a smoking counter. Perfect Ash is owned by Diana Hutton, a licensed attorney who enjoys a fine cigar, and she is committed to making Perfect Ash the ideal gathering place for both men and women who want to select the perfect cigar.
5. River to River Greenway Trail
Next on our list of fun things to do in West St. Paul is a day of discovering the River to River Greenway Trail. Along the River to River Greenway Trail, you can hike or bike miles of scenic paved trails while enjoying beautiful views of the outdoors. The trail connects West St. Paul to Mendota Heights and South St. Paul. Activities include on-leash dog walking, hiking, inline skating, and bicycling.
6. Prospect Park
Located on top of the Mississippi River bluffs, Prospect Park offers excellent views of the area around the city, along with an excellent playground, picnic areas, and benches where you can sit and enjoy the great outdoors. Prospect Park is one of the most popular parks in the Twin Cities area.
At Prospect Park, you also have trail access to Harriet Island Reginal Park and Cherokee Regional Park.
7. Signal Hills Shopping Center
When you need to go shopping for something special (or just necessities), head over to Signal Hills Shopping Center. At the center, you can find all types of shops, including Dollar Tree, Visionworks, Foot Locker, Kaks, Rainbow Shops, OptimismiC wigs and Gifts, nail salons, Anytime Fitness, a U.S. post office, GNC, Dollar General, Walgreens, and more.
Signal Hills Shopping Center is located in the northern part of West Saint Paul off of S. Robert Street. There are lots of dining options nearby, both fast food and dine-in establishments.
8. Cherokee Regional Park
Every year, more than 300,000 people visit Cherokee Regional Park. At the 100-acre park, you can enjoy yourself on tennis courts, playgrounds, and basketball courts, and you can even grill steaks and burgers on the provided BBQ grills. If you're entertaining a large group, you can use one of the two open-air shelters, the largest of which can accommodate up to 100 people. Both locations also have electrical outlets.
Besides the amenities listed above, Cherokee Regional Park also has biking and hiking trails that are ADA accessible.
9. West St. Paul Antiques
If you love antiques, no trip to West St. Paul is complete without a stop at West Saint Paul Antiques. At the store, you can find a huge collection of collectibles and treasures, including art, pottery, furniture, military, jewelry, and more.
However, this antique store isn't just about buying antiques. They actually have collections that depict the area's local history, including the St. Paul Winter Carnival Museum, the Kitchen Utensil Museum, the Cherokee Heights Grocery Co. Museum, the Elvis Presley Collection, the 1933 Chicago World's Fair Museum, and the Independent Order of Odd Fellows Museum.
10. Thompson County Park
One of the most relaxing things to do in West St. Paul is a visit to Thompson County Park. Located on 57 scenic acres, Thompson County Park will give you a quiet getaway right in the middle of West St. Paul. At the park, you can have a picnic in the huge picnic area overlooking Thompson Lake and all of the wooded trails that are nearby.
At the park, you can enjoy tons of activities, including fishing, dog-on-leash walking, hiking on the Thompson County Park Trailhead, snowshoeing in the winter, playing horseshoes, geocaching, biking, picnicking, and more. The park is a great location for events, too.
11. Southview Country Club
If you're looking for an upscale country club, Southview Country Club is here to serve you. The club offers a traditional golf club that is perfect for players of all ages and abilities. Southview Country Club was founded in 1919 and is still a member-owned club. At the club, you can enjoy not just golf, but other family activities, social memberships, and junior golf memberships.
12. Harriet Island Regional Park
Just six minutes by car from West St. Paul's center, the award-winning Harriet Island Regional Park is located along the Mississippi River. At the park, you can enjoy a large 5,000-square-foot pavilion, book a riverboat cruise, and more.
13. West St. Paul Bingo Palace
When you want a friendly game of bingo, you need to check out the West St. Paul Bingo Palace. You can play bingo every afternoon and night at the Palace and it's a family-friendly establishment.
14. The Fireside Lounge Bar and Restaurant
When you're craving a homecooked meal, head over to the Fireside Lounge Bar and Restaurant. You can enjoy breakfast seven days a week, and weekend and daily specials. With menu features like corned beef and cabbage, meatloaf, and roast beef, there is something for everyone.
15. West St. Paul Sports Complex
At the West St. Paul Sports Complex, you can enjoy a quite impressive collection of amenities for sports. For example, you can enjoy softball and baseball, a batting cage, bike trails, hiking trails, horseshoe pits, a nature area, soccer fields, and a playground.
At the facility, there is also a green space for lounging and a large picnic area.
Which of the Fun Things To Do In West St. Paul, to Discover First?
Now that you know all of the amazing fun things to do in West St. Paul, Minnesota, which will you do first? If we missed any of your favorite activities or attractions, please let us know in the comments.
Still looking for more fun adventures? Then checkout all the great things to do in the Twin Cities!