While exploring the outskirts of the big city you will discover a variety of exciting things to do in South St. Paul, Minnesota. South St. Paul lies just south of — you guessed it — St. Paul, MN. But despite the name, the two cities are completely separate.
South St. Paul has a population of roughly 20,000. With easy access to the Twin Cities, this suburb offers plenty of interesting things to do in the area. But South St. Paul itself has lots of activities as well! The next time you visit, here are some destinations you should be sure not to miss.
First on our list of exciting things to do in South St. Paul, is to explore Simon's Ravine Trailhead. This trailhead is South St. Paul's gateway to much of the area's green space, hiking trails, and other natural vistas. From this starting point, hikers, bikers, and explorers can access the River Greenway regional trail system, Kaposia Landing, and the Mississippi River Trail leading out to the great river itself. The trailhead includes a memory path, a Native American heritage sculpture, and other points of interest.
Vandalia Glassworks is a locally-owned glass blowing studio located right in South St. Paul. Here, you can buy beautiful handmade glassworks and even take a class. The facility also doubles as an art gallery displaying the work of local artists and artisans. If you want to learn to blow your own glass, you can sign up for a class, learn a unique skill, and take your own creation home. Or you can simply shop and admire the pieces in the store!
History or military buffs will enjoy visiting the Commemorative Air Force Minnesota Wing in South St. Paul. This museum showcases memorabilia from World War II and provides fascinating information on the exhibits. Here, visitors can see rare vintage military aircraft and other vehicles, along with other artifacts. The exhibits change regularly and admission is free to the public. Whether you love aviation, history, or military topics, you can learn something fascinating at the Commemorative Air Force Minnesota Wing.
South St. Paul is a haven for nature lovers. Close to the mouth of the Mississippi River, the town has acres of green areas made for enjoying the great outdoors. Wildflower Levee Park is a community-developed green space located by the Mississippi River Trail Park. Here, you'll find a sculpture made by local artist Rabi Sanfo and, as the name implies, plenty of wildflowers and forest! There are walking trails throughout the area, many of which connect with other popular sites in South St. Paul.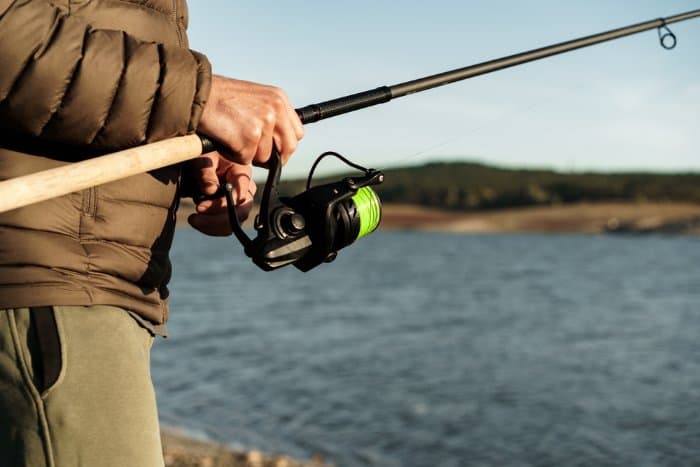 5. Relax at a Lake
If you happen to be in South St. Paul when the weather is pleasant, it is time to pack up a beach bag and hit the lake! The city is home to Seidls Lake, which lies on the border of South St. Paul and nearby Inver Grove Heights. In addition to swimming and boating, the surrounding natural area provides a great place to walk and admire the beautiful surrounding lake and forest. As you walk the paved paths, keep an eye out for local wildlife — it is common to spot fish, birds, and other interesting animals here!
Geocaching is a popular activity in cities around the globe, and you'll find that there is a dedicated effort right in South St. Paul. The activity involves a wide-scale type of scavenger hunt where participants use map coordinates to find a hidden item. In South St. Paul, the clues and coordinates are related to local historical clues and sites (which is perfect, since geocaching is a modern adaptation of a centuries-old game!). If you love geocaching, South St. Paul is the perfect place to participate.
South St. Paul and the surrounding county are home to many fascinating historical sites. The Dakota County Historical Society aims to help people learn more about their history, so there is a dedicated effort to keep these destinations accessible to the public. History lovers will enjoy visiting the Lawshe Memorial Museum and the Historic Sibley Estate, where they can tour an original building dating from the early 19th century. It's a great chance for tourists and Minnesota natives alike to learn about local history!
South St. Paul is home to many green spaces and walking trails, and Kaposia Landing is one of the best. This beautiful outlook offers an unrivaled view of the Mississippi River. But perhaps the biggest attraction of the landing is that it includes an off-leash dog park. Bring your four-legged friend along to explore the sights and smells of the longest and most famous river in North America. There is also a doggie drinking fountain and a separate area for shy or special needs dogs.
THAT Cooking School is a cooking class offered to South St. Paul residents and visitors. Anyone interested can sign up to learn how to cook great meals under the tutelage of a local professional chef. The classes take place in the cooking school facility, which offers views of the river and nearby St. Paul. With a fun, dynamic environment that is perfect for kids and families, this is a great way to spend an evening learning something new and developing new skills.
Next on our list of exciting things to do in South St. Paul, is a spin on the ice. It should come as no surprise that ice skating is a popular activity in South St. Paul and throughout Minnesota! But you can participate in it at any time of the year, not just in the winter. South St. Paul is home to the Doug Woog Arena, one of the oldest ice skating rinks in the entire state. Here you'll find two skating areas as well as a concession area and warming room with an overlook of the ice rink. The arena is open for skating lessons, free skating, or community hockey games!
11. Enjoy a Meal
South St. Paul may not be a large city, but it is home to some truly amazing and unique restaurants. You'll find eateries of every type and cuisine here, from food trucks to pub fare, classic American dining, ethnic food, and healthy options. The Wellness Cafe is one top-rated restaurant in South St. Paul offering healthy breakfast and lunch options, with choices such as open-faced bruschetta chicken sandwiches, basil pesto grilled cheese, and Cobb salad.
12. Learn About the History of the Local Community
South St. Paul is home to the Serbian Hall, a historic building that was built for the town's Serbian immigrant families. Built in 1924, the building was a community center for immigrants who worked in the local meat-packing plant. For many decades, the Serbian Hall was a monument and museum dedicated to telling the stories of the many ethnic groups who migrated to Minnesota and South St. Paul. It now sits on the National Register of Historic Places.
13. Take a Hike at a Local Park
Last, but not least on our list of great things to do in South St. Paul, involves lots of fresh air. South St. Paul is a haven for outdoorsmen and nature lovers. The city is home to 15 parks and outdoor recreation centers, many of which lie on the banks of the Mississippi River. Here, you'll find everything from picnic areas to playgrounds, public art pieces, hiking and biking trails, and much more. Some of the parks offer truly breathtaking views of the surrounding area including the river.
Interesting Attractions of It's Own
Though it is easy to reach the many events, activities, and other attractions in nearby St. Paul, South St. Paul has many interesting attractions of its own. History and nature lovers will particularly enjoy this beautiful town, which prides itself on community events and enlivening the beautiful natural resources in the area. If you are looking for an afternoon of fun or prefer to stay in a quiet place outside of the bustling city, there are many great things to do in South St. Paul.
After exploring one of the exciting things to do in South St. Paul, let us know what activity you liked the most.
Still looking for more fun adventures? Then checkout all the great things to do in the Twin Cities!