Urban Farm Fresh
Yesterday, the kids and I collected our harvest of strawberries and raspberries from our backyard garden. We had a ton of bright ruby red treats! The chickens were thrilled to get the not so great looking snacks as we shuffled through our stash. With so many I figured we had enough to make our very own easy strawberry and raspberry jam.
Homemade Jam Recipe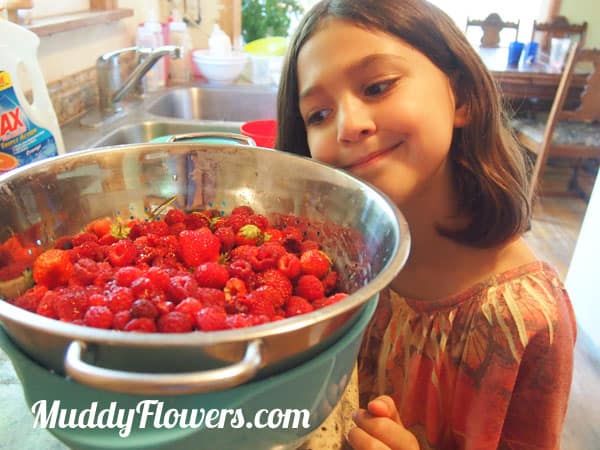 Make sure you wash everything really well. Since these beauties came from my own backyard they had a few dirt spots and a couple little black bugs on them. Jadis was great at helping me make sure everything was washed and cutting the greens off the strawberries.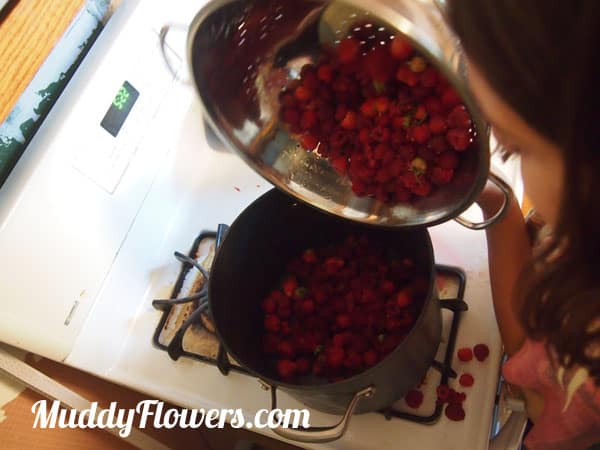 Next, she poured the clean berries into a big stove pot. We kept them on medium heat until they looked more like a spreadable jam. She made sure to stir the berries often so that the bottom of the pot didn't burn our jam.
Jadis and I thought a touch of lemon would taste good in our jam, so I had her add 1 teaspoon to the pot. Note: you can totally go without any lemon! My husband thought it was a touch overwhelming once it was all done. To take away the extra lemon taste we added 6 teaspoons of white sugar. The sugar sweetened the jam back up to perfection!
When Mom gives you lemon – add sugar
We love honey in my house and in our jam. I had Jade add in 1/4 cup of honey into our pot of jam and then we let it sit on low heat for 20 minutes.
It all turned out very good. I used an old spaghetti jar from that nights dinner for the jam. It should keep well in the fridge for a week. If you want to keep your jam longer it is best to seal your jar just like you would for canning.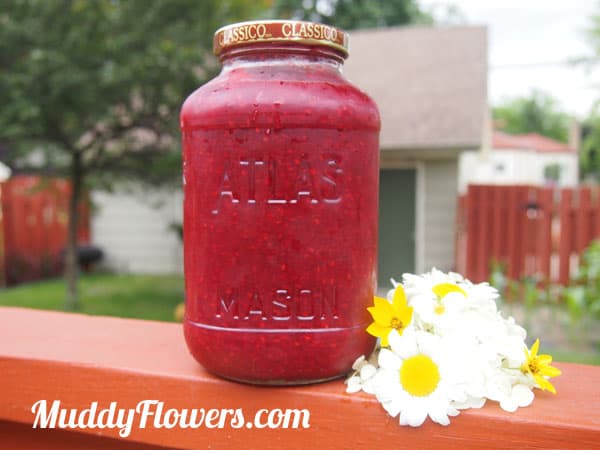 I was excited to spread our homemade jam onto our morning toast. It smelled yummy and looked so pretty.
Good start to the day
Isaiah was pumped to lick the jam off of his toast. He left me the bread once all the jam was gone!
He likes his homemade jam
I can't wait for the corn to be harvested this year. The garden doesn't full us up, but it sure does fill the gaps with delicious goodies!
Print Coupons Right From Life In Minnesota
About the Author
Latest Posts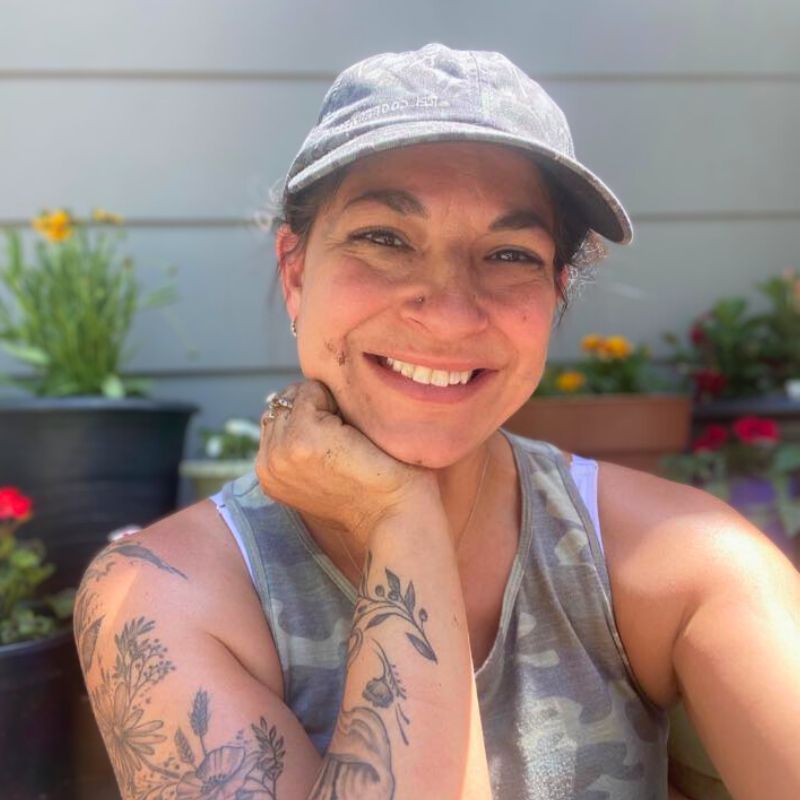 Hi! My name is Kelly and I run Life In Minnesota with my husband, Ryan.
My vision for LIM is that it shares engaging stories of unique Minnesotans and that it's considered a wonderful resource that helps make every life in MN more awesome!
I can be reached at kelly@lifeinminnesota.com
#LoveWhereYouLive #LifeInMN