If you are planning your next family summer vacation to Minnesota, you should know that there is more to this great state than its 10,000 lakes and cold harsh winters.
Let it be known that Minnesota is jam-packed with many exciting and educational things to do. These attractions are as equally entertaining for both adults and young children.
Take a look at this list of 9 kid-friendly places for you to check out on your next Minnesota summer vacation:
It's not uncommon for Minnesotans to refer to Minnesota as being "the SPAM capital of the world". Since the 1930's, this mystery meat has graced the kitchen tables in the homes of many. Maybe even yours.
There is a lot to be discovered here at the SPAM Museum, from learning fun facts to historical events, the opportunities are seemingly endless. Your child will leave knowing exactly how many ingredients make up this mystery meat to understanding the impact that it made during WWII.
The museum is also filled with interactive and learning stations, fun for both children and adults.
Cost for entrance: Free
Address:101 3rd Avenue NE, Austin, MN 55912
Phone: (507) 437-5100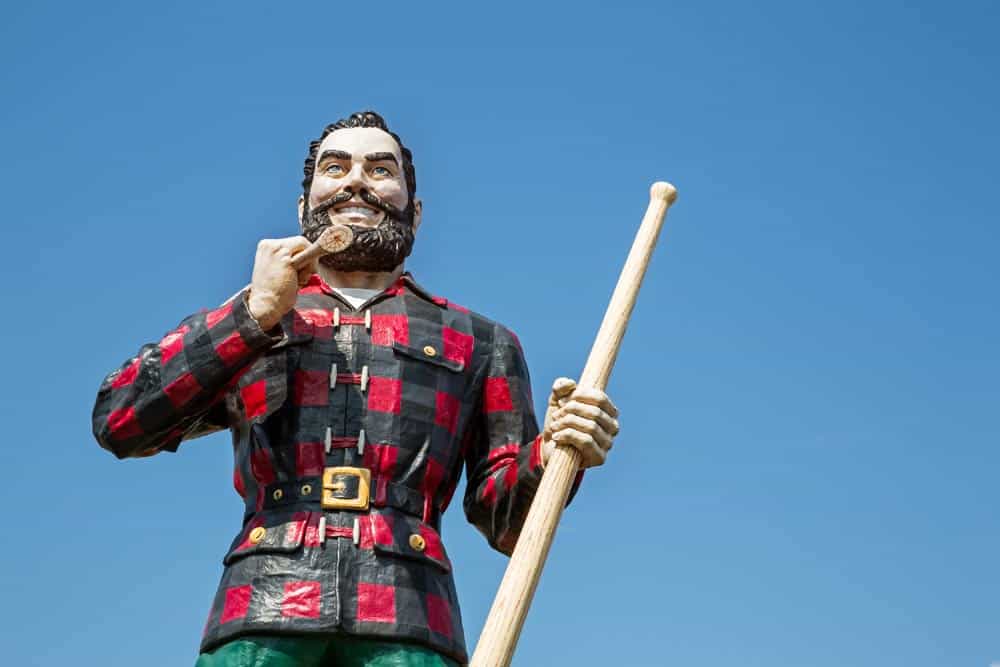 Since the 1950's, residents and tourists have had the chance to visit the giant lumberjack, Paul Bunyan, and his trusty Blue Ox, Babe. As children enter the park, Paul Bunyan miraculously welcomes them by name!
Now which child would not find this to be absolutely magical?!
Once inside, antiques can be found inside many of the vintage buildings which are displayed throughout the park's 14+ acres. You and your family can experience the uniqueness of each building such as a blacksmith shop, an old schoolhouse, a log home, a firehouse, and even an old gas station.
What's even better, is the unlimited use of rides with general admission as well as your chance to visit the live petting barn located at the Old Farm Pioneer Village.
Cost for entrance: General admission is $19.95; senior citizen rate is $16.95; 2 and under are free
Address: 17553 State Highway 18, Brainerd, MN 56401
Phone: (218) 764-2524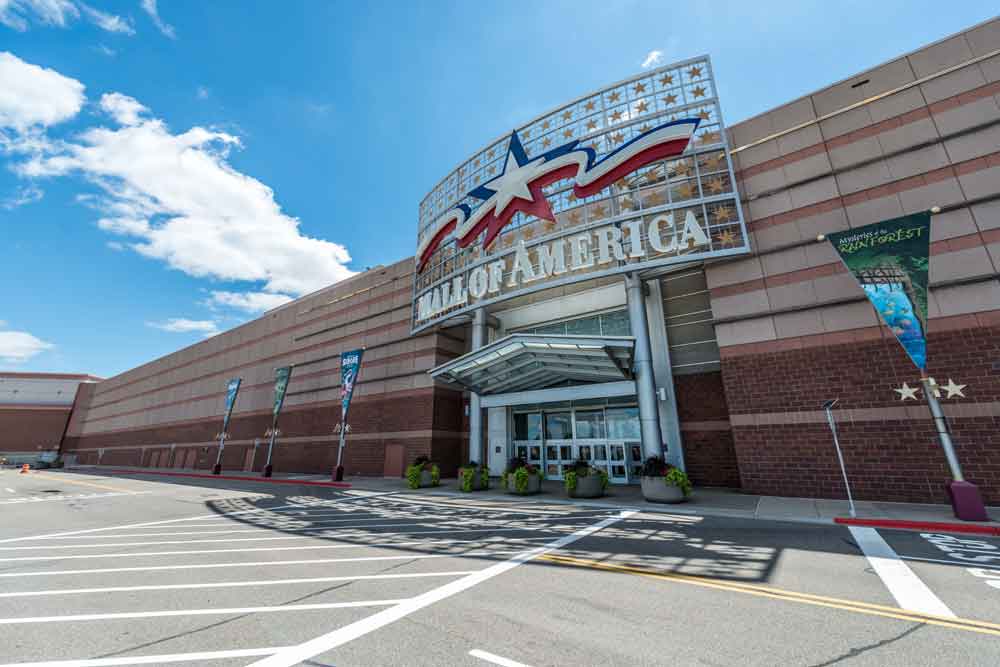 Sure, malls are generally kid-friendly, but the Mall of America, located in Bloomington, MN, is especially kid-friendly. Set your shopping plans aside, parents! Get ready for a day full of non-stop action and fun, this mall is not like any other that you've seen.
Located inside this grandiose mall is quite the list of attractions for kids of all ages, (parents you'll find enjoyment in all of this as well).
Among the many attractions found here are:
5) Moose Mountain Adventure Golf
…and much, much more!
It's probably best to wear your most comfortable walking shoes, and for good reason. It's believed that if you were to spend a mere 10 minutes inside every store inside the mall, it would take you 86 hours to complete your journey!
Now that's a lot of walking.
Cost for entrance: Mall entrance is free. Entry fees for the aforementioned attractions vary.
Address: 60 East Broadway, Bloomington, MN 55425
Phone: (952) 883-8800
Take a trip up to Duluth and spend the day at Canal Park, a bright and bustling hotspot located at the heart of the city along Lake Superior.
No day is ever the same is this unique town, from watching ships pass you by under the Aerial Lift Bridge, to art fairs, and music festivals, your kids will certainly have a good time.
For an even more personal experience, visit the town's Great lakes Aquarium, William A. Irvin Museum, or even take an aerial tour of the city with Beaver Air Tours.
During the summer, Canal Park's event calendar is full of exciting things to do, so be sure to check out the Visit Duluth Website for more information.
Cost for entrance: N/A. Prices for the aforementioned attractions vary.
Address: 394 Lake Avenue South, Suite 314, Duluth, MN 55802
Phone: (218) 730-7616
If you've got your kids in tow on your next family vacation, make sure you visit Minnesota's Largest Candy Store to settle their sweet tooth. This big yellow barn full of sugar is located in the city of Jordan (just north of Chaska, MN).
There are over 3,000 varieties of sweets available for purchase in this candy barn, each type with a designated section of its own! As the saying goes, "like a kid in a candy store", this place will not disappoint the youngins'.
Important Tip: This candy store has no phone number or website. Their hours of operation are every day, even holidays from 9AM-7PM. One more thing, BRING CASH! An ATM is available for credit/debit card users as cash is the only form of payment accepted.
Cost for entrance: Free
Address: 20430 Johnson Memorial Dr, Jordan, MN 55352
Take a beautiful drive up north and pay a visit to one of Minnesota's best-known landmarks on the north shore of Lake Superior, Split Rock Lighthouse.
The construction of this beautiful lighthouse was started in response to a massive storm which occurred in 1905, claiming 78 lives and damaging 29 ships.
Your kids can enjoy taking a tour of the lighthouse, a walk along the trails of Split Rock Lighthouse State Park, and discover the history of this landmark in the lighthouse exhibit. Be sure to visit the Museum Store where your whole family can delve into fun gadgets, clothing, souvenirs, and treats.
This trip will make for a long day, so don't forget to stop for dessert at Betty's Pies as a special treat for the kiddos before turning in for the night.
Cost for entrance: $10 for adults; $8 seniors and college students; $6 for children 5-17; children 4 and under and MNHS members are free
Address: 3713 Split Rock Lighthouse Road, Two Harbors, MN 55616
Phone: 218-226-6372
Editor's Note: The St. Paul location is temporarily closed due to construction. The scheduled reopening date is set for June 2017. Contact Minnesota Children's Museum St. Paul at 651-225-6000 for more information.
Soon to be complete with 10 interactive exhibits, the Minnesota Children's Museum offers a wide variety of mind stimulating activities for everyone of all ages to enjoy.
From sensory play in the Backyard exhibit to becoming an engineer for a day at the Forces at Play exhibit, your child will gain a wealth of knowledge and may not want to leave!
Also included among its many exhibits are climbing adventures, abstract play adventures, and even a rooftop terrace for you to catch the breathtaking sights and sounds of the beautiful city.
The museum also has a center located in Rochester, MN, which is equally as fulfilling.
Cost for entrance: $5.50 for ages 1-101; Under age 1 is free
Phone: St. Paul – (651) 225-6000
Address: 10 West Seventh Street, St. Paul, MN 55102
Phone: Rochester – (507)-218-3100
Address: 1643 N. Broadway St., Suite A, River Center Plaza Rochester, MN 55906
If your kids enjoy outdoor fun, be sure to put Minnehaha Falls on your list of places to visit. Located along the Mississippi River, this 53-foot falls makes for a great relaxing time to spend with your family.
The sound of the crashing waters captivates the minds of each visitor. It's absolutely stunning.
Aside from catching a glimpse of the falls, consider renting bikes, enjoy a small hike, or even dine out in the beautiful open space at Sea Salt Eatery. Which is conveniently placed in the middle of where all the action happens.
There is plenty to do here, so bring some chairs and a blanket in case a small concert begins.
Cost for entrance: N/A
Address: 4801 S Minnehaha Drive, Minneapolis, MN 55417
Phone: (612) 230-6400
With a mission statement, "To inspire our public to value the presence of living things in our lives", Como zoo and Conservatory does just that. They inspire all their visitors through their exotic plant exhibit, art sculptures, classes, and camps.
In addition, your entire family will have the opportunity to view live animals up close and personal such as penguins, giraffes, lions, reindeer, wolves, and zebras – just to name a few!
Before heading out, be sure to check out the mini amusement park, Como Town, which is full of rides and perhaps play a round of mini golf.
Cost for entrance: Free. This kid friendly location accepts voluntary donations, $3 adults and $2 for children. These donations help maintain the exhibits and animal life. Passes for rides at Como Town can be purchased at the park gate.

Como Zoo and Conservatory
Address: Como Zoo: 1225 Estabrook Drive, St. Paul, MN 55103
Phone: (651) 487-8200

Como Town
Address: 1301 Midway Pkwy, St Paul, MN 55108
Phone: (651) 487-2121
We hope you enjoy your next family summer vacation! Be sure you tell us about the locations you've checked out!
Ready for more Minnesota advice, info, and guides? Whether you're a local or a passerby, discover the best of Minnesota that our great state has to offer!
Looking for some warm weather recommendations? Discover spring and summer in Minnesota for best destinations, travel recommendations, small (and big!) town events, and more!
About the Author
Latest Posts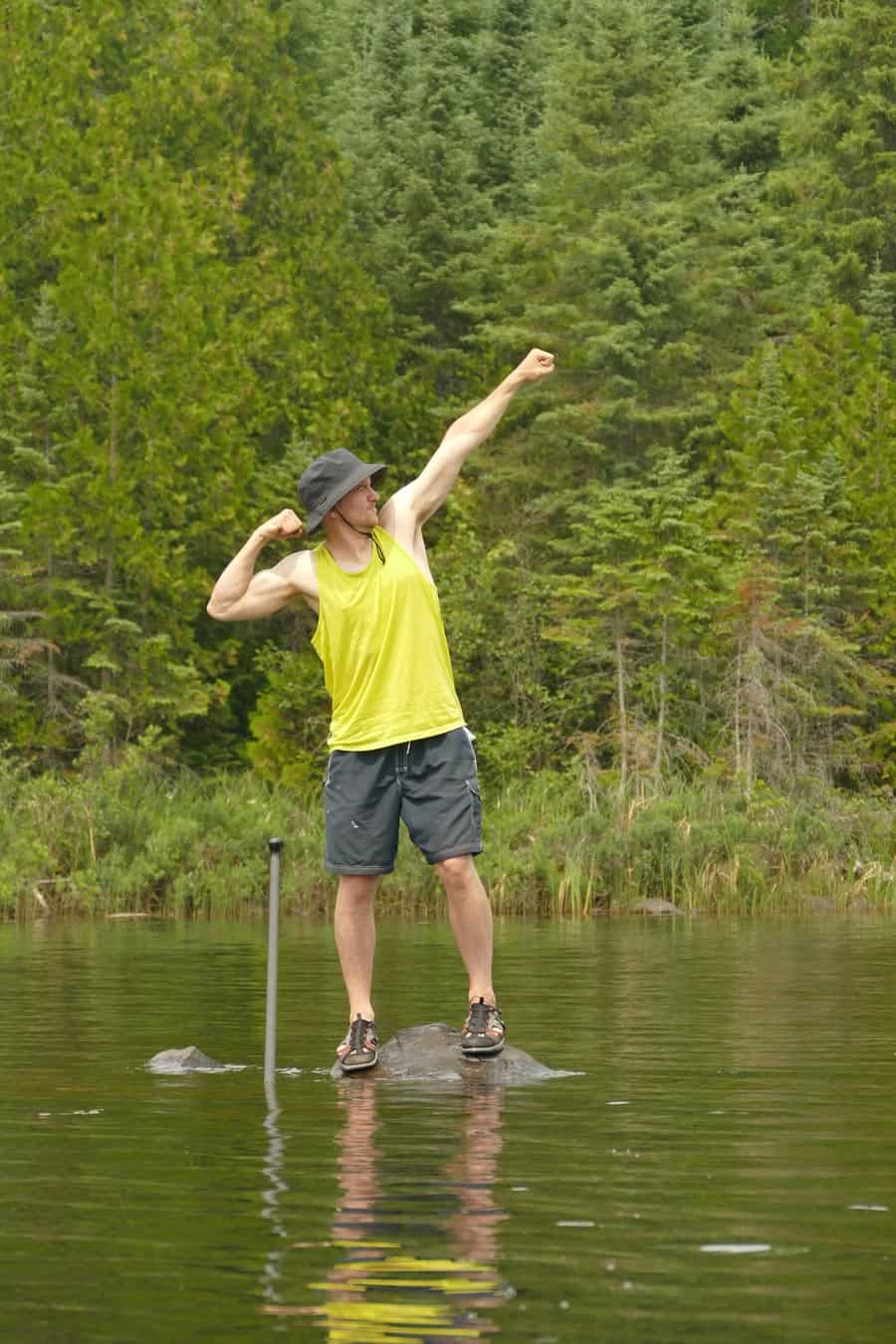 Born in Madelia, MN, to a now 5-generation Minnesota family, Ryan's MN roots go deep.
A painter by day, Ryan founded Life in Minnesota in 2013 with his wife Kelly to chronicle their musings on everything Minnesota. Ryan and Kelly are raising their 7 kiddos in Maple Grove, MN.
When he's not shuttling his kids around to hockey practice, you might find him in the shop working on his leatherwork. Undoubtedly, there will be a family trip to the Boundary Waters Canoe Area every summer, and of course weekends at Grandpa's cabin up north in the summer.