Have you heard about the Tiny House Movement? If not, let me share a few details of what it is before giving you a closer look into the Kasl family, who is currently living in a Tiny House in Minnesota. The Tiny House Movement is defined by Wikipedia as "A popular description for the architectural and social movement that advocates living simply in small houses."
For decades now people have been searching for financial peace of mind. The best way to reduce the stress of financial burden is to downsize monthly expenses, starting with the largest expense within the budget, the mortgage payment.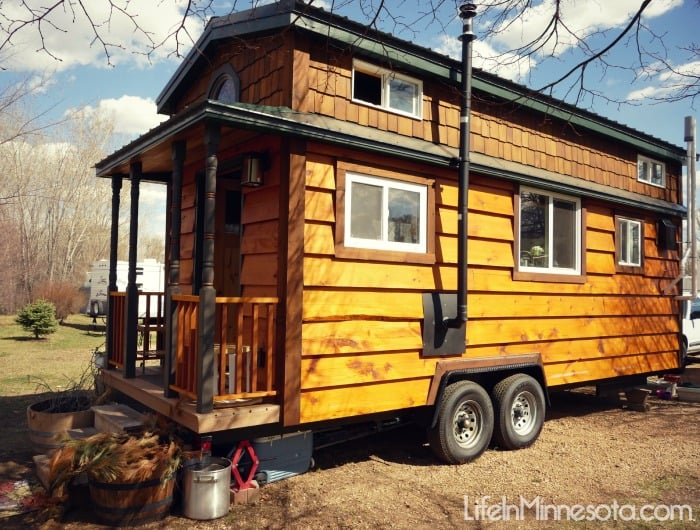 This is exactly where the Tiny House ideal begins. People are choosing to live in a much smaller environment that is more affordable than typical homes on the market today, moving from homes in the thousands of square feet down to tiny houses, with 500 square feet, or even fewer!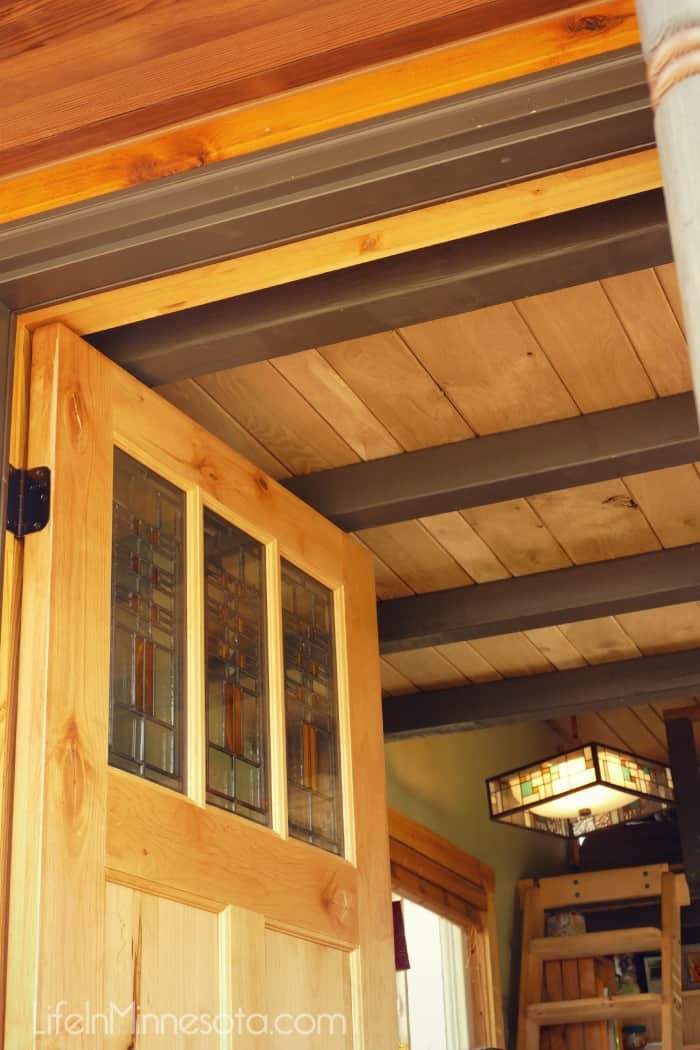 Most of those who are a part of the growing group are not only buying smaller houses, they are decluttering their stuff, stripping down to basic needs and items that have real value in their lives. It seems impossible; however, thanks to reality TV shows like "Tiny House Nation," this tiny lifestyle is looking like it's going to be a really big approach to owning a home!
Kim Kasl slowly pours us a cup of black coffee from her French Press as I prepare the recorder for our interview. Kim invited my children to join me for the afternoon. Our children took to each other immediately. They began playing on the outdoor playset and running inside then back out, like they would with any other home.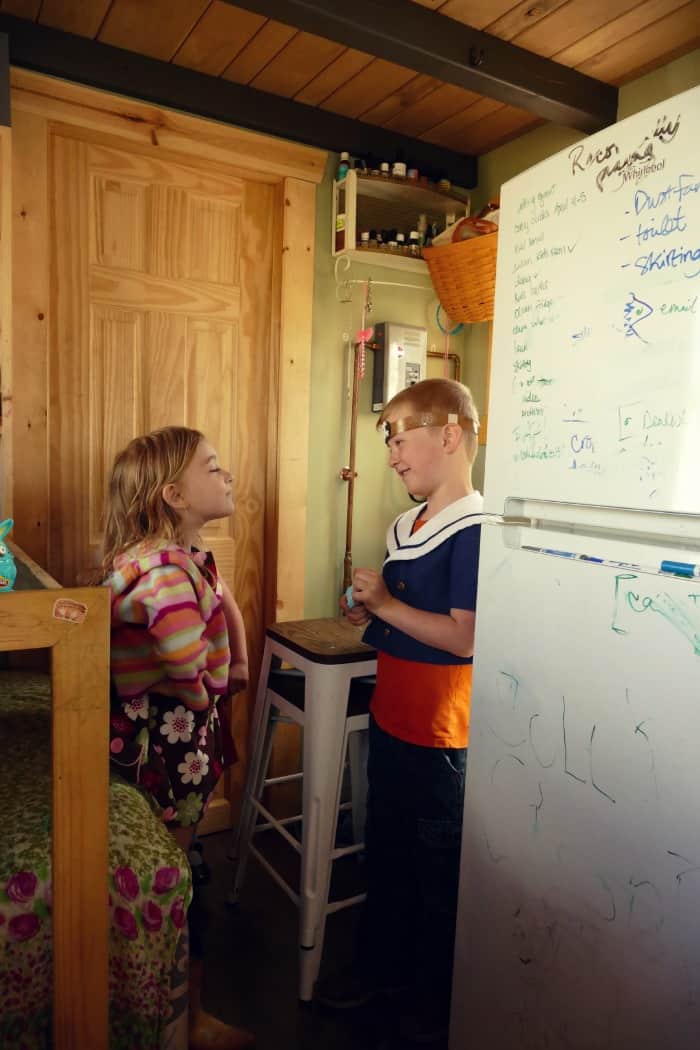 I was impressed by how welcoming and cozy the tiny house was from the moment I walked through the front door. There was a rich organic wood fragrance, which was surprising to me since it is such a small space, 207 sq. ft., with four people living there. I felt at home and relaxed as we began our conversation.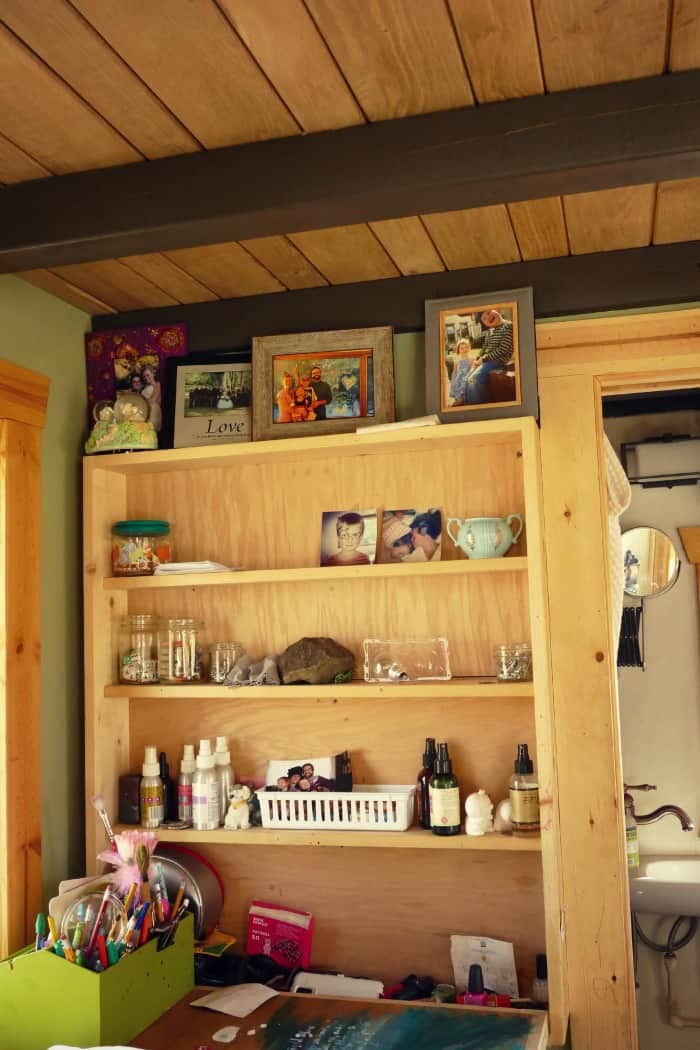 As I walked past the welcome mat of their home I could see the entire living space within a moment. To the right is a sweet little reading nook filled with their books and a romantic Kimberly™ Stove to heat the cold winter nights.
To the left there is a mini closet and a few footsteps away is the kitchen. A dreamy farmhouse sink is placed underneath a full sized window. Across from the kitchen sits a sofa, which was also housing all of Kim's clothing.
They eat at a small table built for four and when they are not using the dining table it folds up neatly into the wall. The bathroom does have privacy and unlike most 200 sq. ft. tiny houses, their home has a bathtub! It's made out of a real wine barrel and the kids love it!
Above all of this is the bedroom loft area. An easy climb up the wooden ladder brings us to the master bedroom. A simple catwalk leads to the children's room. It has everything they essentially need.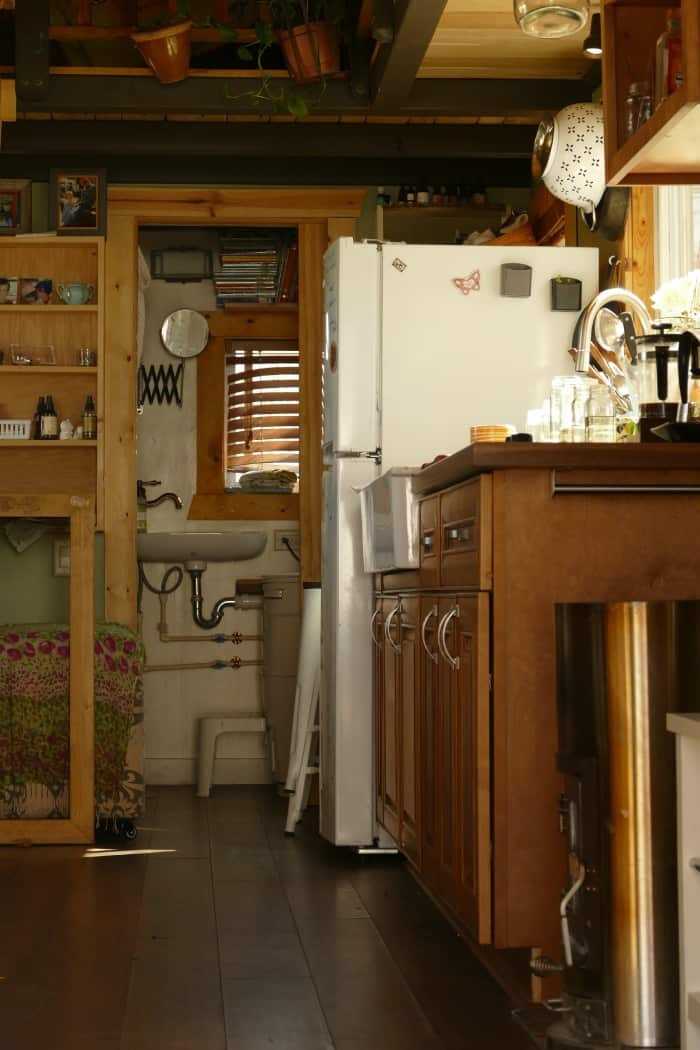 Kim and her husband Ryan grew up together in Cambridge, MN. In fact, they had the same piano teacher when they were small children. When they started dating in high school, they realized Kim had oftentimes sat listening to pieces of Ryan's lessons while waiting for her mother to pick her up.
Prior to getting married they attended a pre-marriage counseling time with their wedding pastor. The pastor asked what each of them wanted out of the life they were going to build together. Kim's answer was "to be without debt always. Forever never have debt. I even wanted to save up for our house, but our Pastor said it wasn't possible. Right there, he just popped my balloon!" Ironically, their first home was a 500 sq. foot apartment and Kim said they didn't like it because it was so small!
As life carried on so did the month to month bills, commitments, toys, cleaning, stress and daily noise, which caused the Kasl family to reflect on what they wanted to prioritize. Kim states, "We were at a point where I was very passionate about my business as a wedding photographer and Ryan was going to school at the time to further his teaching career. We asked ourselves, What do we want with our lives? Do we both want to work? Do we want to homeschool? We didn't want to do daycare but my wedding photography business was doing really well. I either needed to invest more time into my business or more time in being a Mom. I couldn't successfully do both, so we prayed about it and asked God. We believe he was saying, 'Your time as a photographer is perfect. Enough time has been spent on the photography business, now do this.' We trusted him."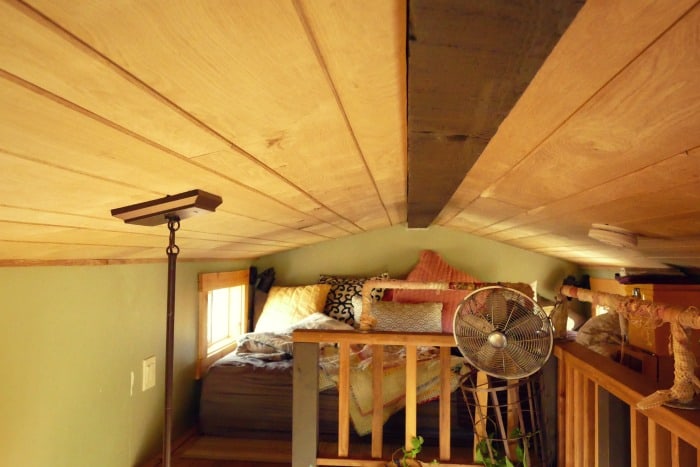 They made the decision to be a one-income family. The two of them weren't sure how they were going to get by, yet they trusted God.
Kim continued, "There was a sermon about how God wants us to ask because he is a provider with infinite resources. Afterwards, I thought we could just ask God to help us." Kim made it clear to me that she was not asking for crazy riches or fame.
She began to ask him for their needs, like a house that they could afford. God started to change their hearts toward becoming minimalists and on how they viewed their material possessions. "People are so generous and sweet. We had been given so much, but we needed to get a handle on our stuff. We started praying for a house that we could manage" says Kim.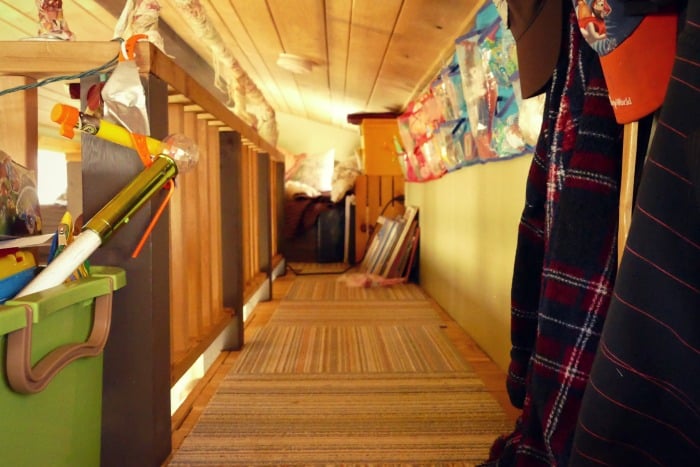 Kim saw several Youtube videos of people living in Tiny houses; without realizing it at the time, these were the seeds being planted toward her near future. There wasn't much concrete information when she began seeing the concept on her newsfeeds, but she was intrigued by the idea so she started looking further into the idea of downsizing, and changing their lifestyle toward minimalism.
Kim is known for entering contests in the hopes of winning super cool prizes, so when she came across a Tiny House builder/design company called, Tumbleweed, who was offering a prize set of blueprints to one of their Tiny House designs, valued at $800.00, Kim was ready to enter.
Entrants had to come up with the best bumper sticker tagline for Tumbleweed. Like a hungry lioness, Kim dove into creative mode and was determined to win the grand prize blueprints, which she did. Her tagline "If you can read this, you're in my backyard." was the answer to her family's prayers. Kim tells me, "We were all yelling, God just blessed us with a house!" She still gets pretty excited when telling her story.
Next, the Kasl family applied to be on "Tiny House Nation," because they felt it would be helpful in getting their new home built by experts.
"When they chose us we didn't really know what we were getting ourselves into at the time." It was a whirlwind of actions that had to be done in a short amount of time. However, they had wonderful supporters giving them a hand during the whole process.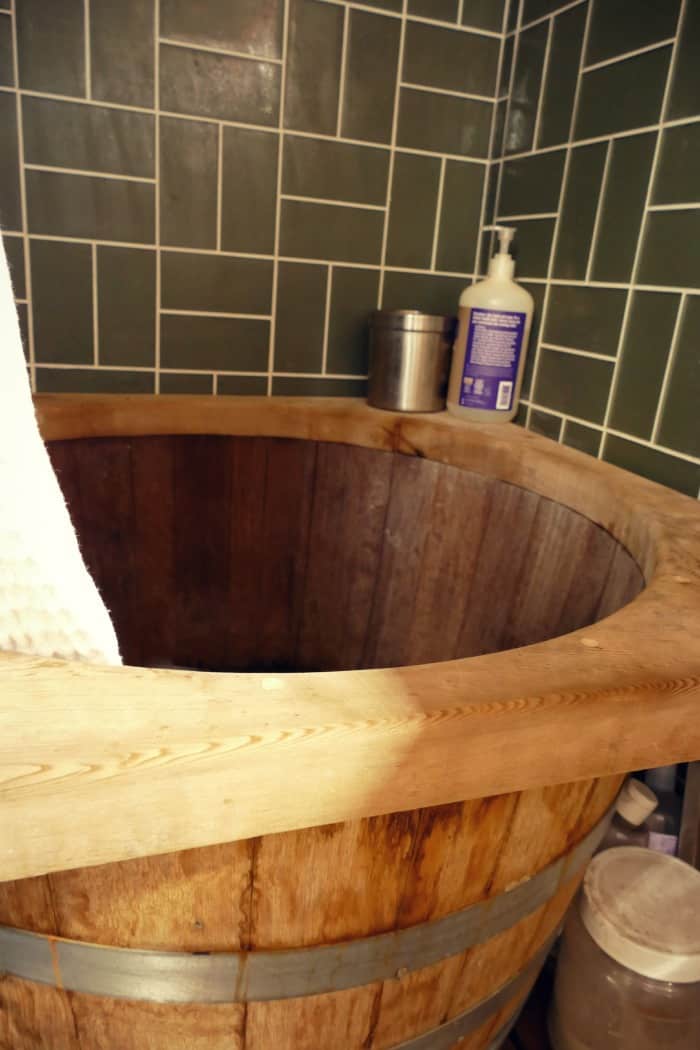 Once the house was done, they were overwhelmed as they started going through their "big" house and eliminating unwanted items. "In this house items are chosen very carefully." They had to think about what items they were going to keep in their space. "It makes your space more valuable. It makes you think of your items in two extremes, like, it's really valuable and you need a place to keep it; or, it's not worth it so you get it out of the house" explains Kim.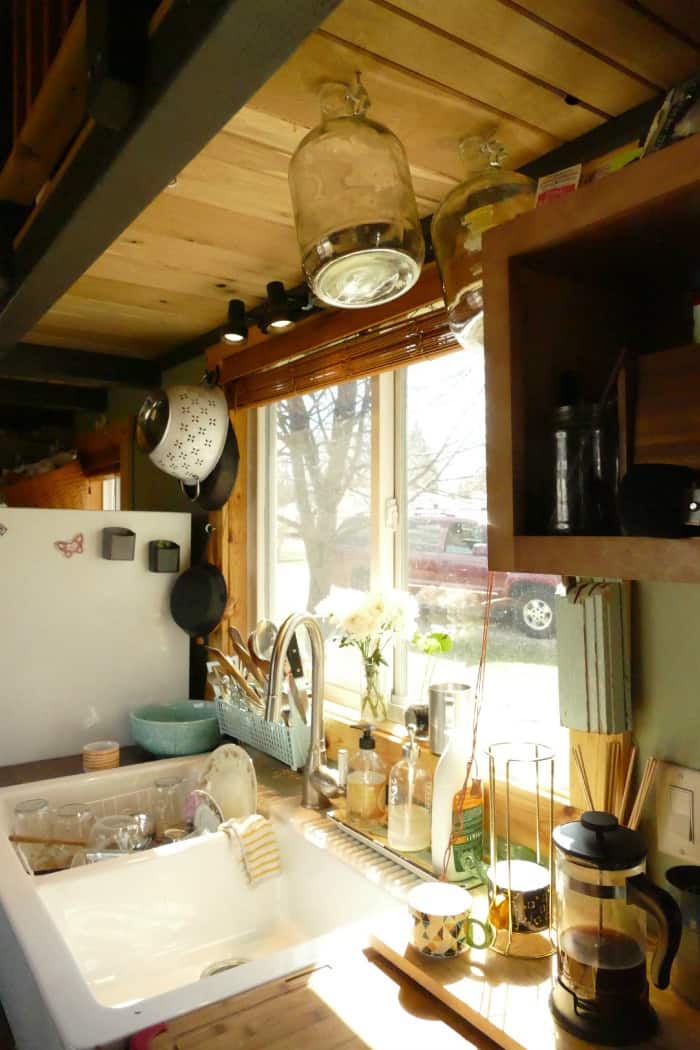 If you watch their episode on Tiny House Nation you will see their daughter Story really wanted to bring ALL her stuffed animals. After it was all said and done both kids, Story (4) and Sully (6), were beyond thrilled to be Tiny House dwellers. Kim asks the question, "Who doesn't wish to live in a little house as a kid?!" She is right, I thought it would be fun to live in a tree house when I was younger, didn't you?
When I asked the family what they miss about their big house, the quick reply was "Nothing." Today, life in the Tiny House is much like it would be in any other home; however, clean-up is much faster, the cost to maintain it is much lower, and the family members have seen their hearts grow much larger from the connections they have made with others. This small, but mighty home has given them a new and simplified life.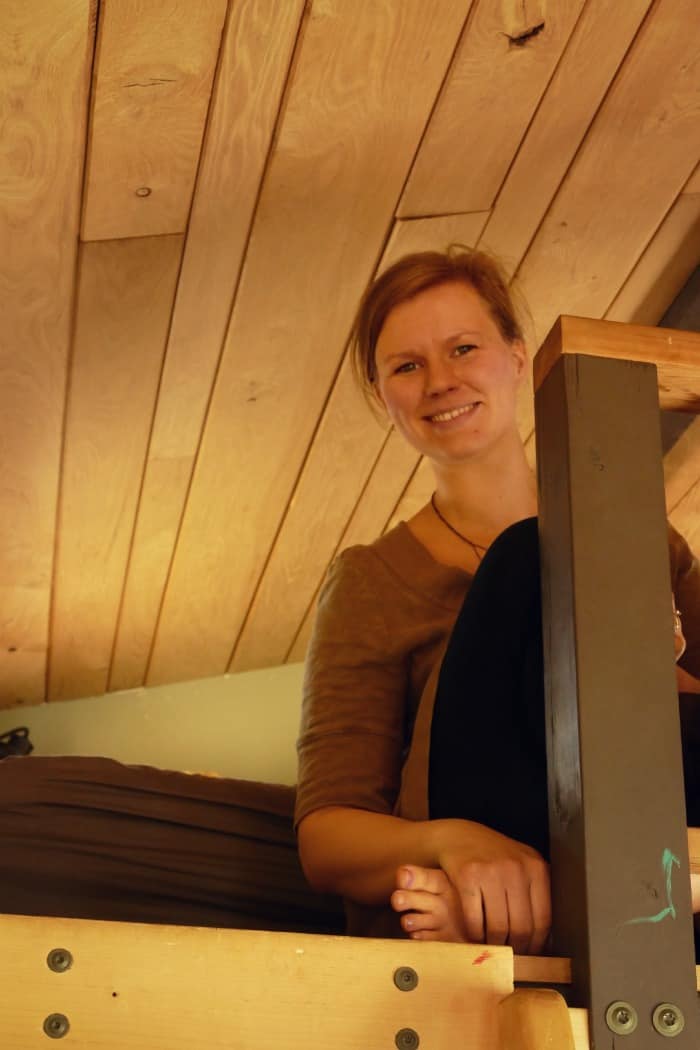 You can follow the rest of their story as it continues on Kim's blog BlessThisTinyHouse.com.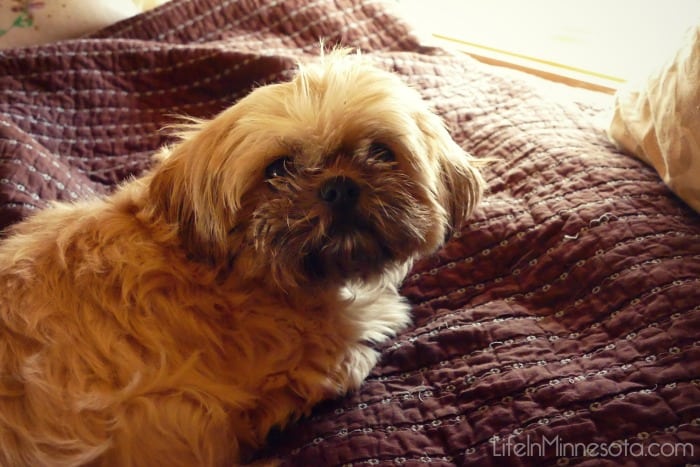 Also, if you are serious about joining the Tiny House Movement, there is an informational two-day workshop by Tumbleweed, coming to Minneapolis in early June. Click on the link for their free flyer.
About the Author
Latest Posts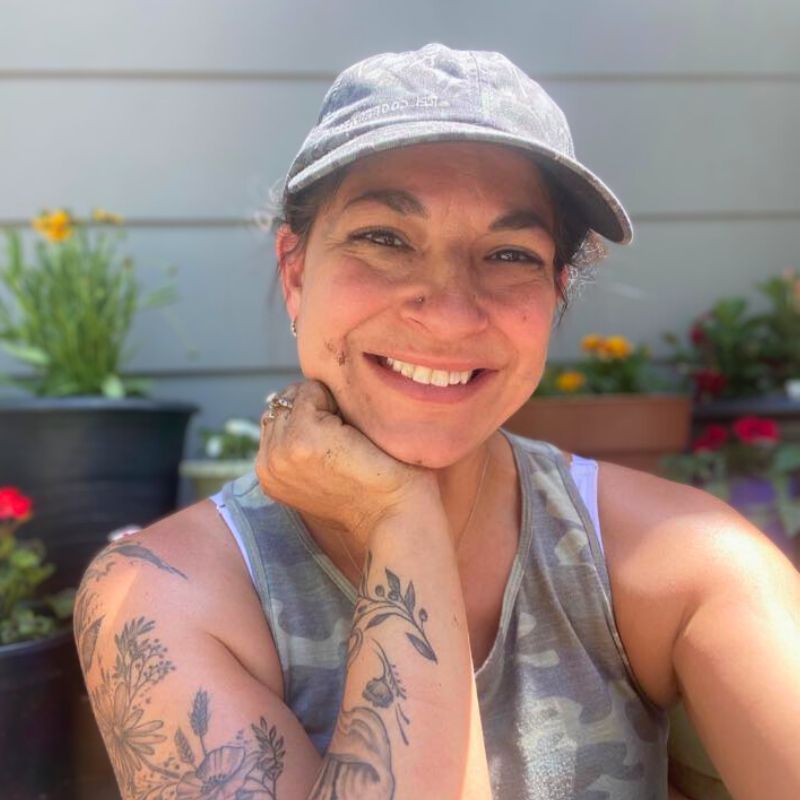 Hi! My name is Kelly and I run Life In Minnesota with my husband, Ryan.
My vision for LIM is that it shares engaging stories of unique Minnesotans and that it's considered a wonderful resource that helps make every life in MN more awesome!
I can be reached at kelly@lifeinminnesota.com
#LoveWhereYouLive #LifeInMN