"Going up north for the weekend!" "Leaving for the lake after work!"
If there's one thing Minnesotans enjoy, it's heading to a cabin for a few days of summer sun. Minnesota is famous for being the Land of 10,000 (and more!) Lakes. And there's certainly plenty of destinations to choose from– all the way from southernmost Jackson County up to the Northwest Angle and Lake of the Woods.
From campgrounds in state parks to hotels on the shore of Lake Superior, there are plenty of opportunities to escape the urban sprawl and spread of suburbia. But somehow, no matter how familiar, those rented spaces never quite feel like home.
Even though the state boasts numerous lakeside resorts, many Minnesotans want to own a personal piece of waterfront paradise. But buying a second property, especially lakefront, can be a daunting task.
From shoreline erosion to extra flood insurance and winterizing, cabins and lake homes take some extra work that a landlocked dwelling might not. The process of financially and practically preparing for this type of investment can be slightly overwhelming.
Read on for tips on how to plan for this type of investment, and how to make your lakeside living dream a reality.
Make a Financial Plan
One of the most important considerations when purchasing a lake property is knowing what you can afford. This means starting the process by talking to a bank.
According to Kelly Cunningham, lead agent of the Ryan & Kelly Team based out of Maple Grove, the financing can be the biggest hurdle to get past when buying a cabin or lake home. Different residences qualify for different interest rates on loans.
Cunningham starts by asking how a buyer plans to use the property. "If it will be their primary residence, they may be able to get a lower interest rate on the loan. If it's a second home, they have to qualify for owning their primary residence and the lake house together; most lenders won't allow you to 'rent out' your second property," says Cunningham. "The second step after discussing their future plans is to advise them to review those financial options with a financial lender/advisor, so they can weigh their best interest with their current financial position."
Buying lakeshore real estate is not the same as buying a city property. House hunters frequently overlook the extra costs that can come with a lake home. Lakeshore homes are required to have flood insurance, unlike regular residential properties. There may even be wells or septic tanks to consider on lots that are outside city limits.
"The difference between buying a lakefront property, compared to buying a single family home, is that without water access [the home] can be more expensive when it comes to the total sales price, insurance, and property taxes," Cunningham points out.
Make sure to factor in all the extra fees that could come with a cabin to determine what you can afford, including the recreation equipment that may be incorporated into your lifestyle. "It isn't cheap to maintain all the things that go into owning lake homes, like the boats, docks, jet skis etc.," warns Cunningham. And, as is the case with any large purchase, it's never too early to start saving!
Pick a Location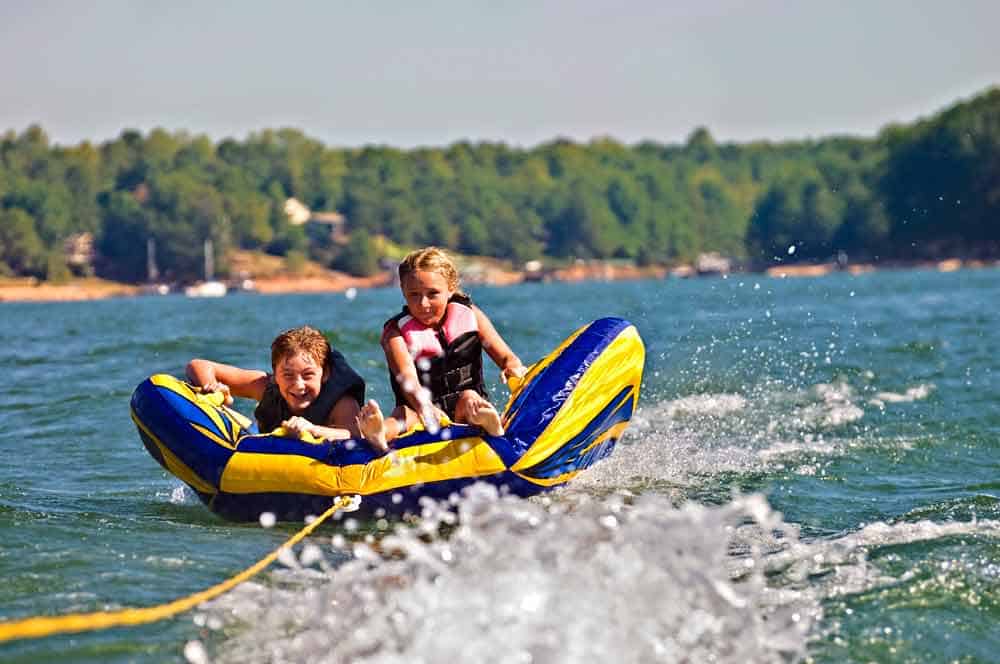 Once you know what you can buy, start thinking about where to buy. Do you want a smaller, private lake, or a large lake with lots of hustle and bustle? Some lakes are better for recreation, while others are suited for fishing and hunting.
Not all Minnesota lakes are created equal; the best fishing lakes in Minnesota may also be the worst recreation lakes. According to Cunningham, one of the biggest pitfalls for potential buyers is not doing enough research on location.
"I would say the number one mistake people tend to make when purchasing a lake home is falling in love with the idea of it all before actually researching the lake itself," says Cunningham. "One lake can be completely different from another lake even if it's nearby. I would encourage buyers to find out as much information as possible on the lake they plan on investing their hard-working dollars into before writing an offer."
In addition to researching the lake, interested buyers should investigate the community rules and city ordinances. Many cities have guidelines on how homes and properties must be maintained, or what is and isn't allowed on the lake.
"There may be a lake/home association tied to the property," Cunningham clarifies. "This could have a set of rules that don't appeal to the buyer; an example would be no motor boats allowed." She points out that such an instance could be a deal-breaker for a party interested in utilizing a speedboat for recreation on the lake.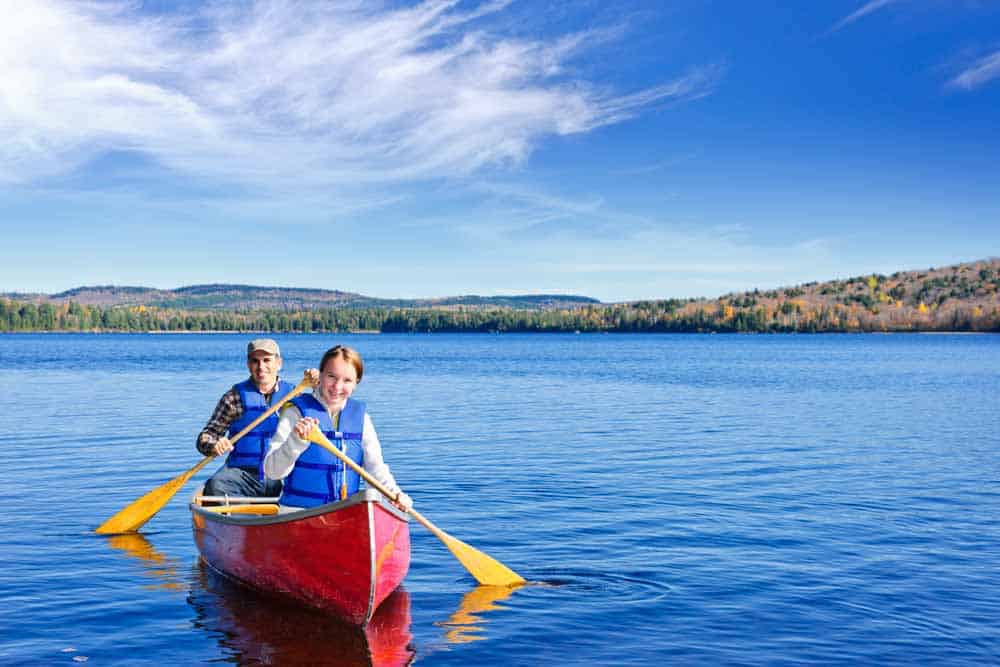 When picking a location, make sure to consider what your home will be like in all seasons. Do you plan to use it in the winter as well? Will you be happy ice fishing and skating here? There's also travel distance to factor in; some people like to escape to a totally different part of the state, while others prefer not to go too far from home. Selecting a location that you'll be satisfied with in all seasons ensures you'll get the most out of your investment.
Cunningham personally leans toward staying close to home in order to maximize time spent lakeside, versus time spent in Minnesota's infamous weekend traffic jams. "I point out they are not the only driver on the road Friday at 2 PM trying to get to their relaxing getaway. Don't overextend your time in the car," advises Cunningham. "Look closer to home so the time spent is on the lake, versus in the car trying to beat traffic."
Beyond picking a lake you'll like, it's equally important to pick a town you'll enjoy. If you want access to businesses and conveniences, search in areas where there are lakes within driving distance of a city like the Brainerd area. If you prefer the small-town feel and want to be further removed from the action, consider a less-populated area, like the townships surrounding Lake Mille Lacs.
Cunningham suggests renting a cabin on the lake you're considering, and spending some time in the town and by the lake in order to get familiar with the area. She also points out that talking to locals can be a great way to gather information that may prove useful in your pursuit of a lake property.
One of the keys to being happy with your new investment is finding a community that will fit well with the lifestyle you want while away from home. On the days when you can't get out on the water you'll be grateful to be in a town that suits your needs. The Minnesota Department of Natural Resources website is a great place to start your research.
Be Prepared for Extra Work
Above all, if you think you want a piece of lakeshore paradise, be prepared for what you're getting into. Lake properties and cabins come with all the same housework and yard work as a regular home, but also have a shoreline, weeds, boats, boat lifts and other water toys to maintain.
Being near a large body of water also tends to draw extra critters, such as mice, insects, and spiders. Consider the costs of spraying for bugs and the extra work of keeping the vermin population under control.
If you're not interested in extra work outdoors, look for a property with a smaller yard, which will mean less mowing and raking for you. Like any other home, pay attention to the age of the roof, windows, and siding. Their condition will determine the efficiency of your home. However, if you enjoy do-it-yourself projects, you could save money on a property that needs some fixing up.
The most important factor when considering this type of purchase is to make sure you're picking a property that's right for you and your desires. And, Cunningham points out, there's no need to rush the process. "The best thing you can do is make sure it fits your financial and lifestyle goals," she says. "A cabin is a want, not a need, so take your time and enjoy all the lakes you visit."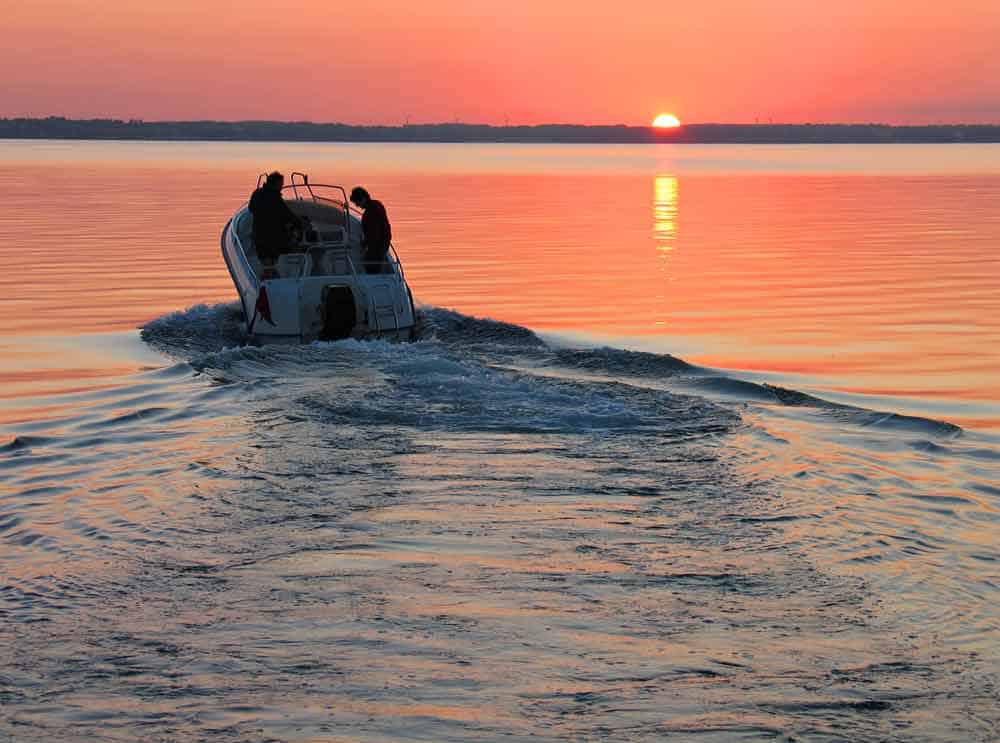 Whether you're looking for an empty lot with just enough room for an RV or a year-round home with all the amenities, outline exactly you want and start planning for how you'll afford it. There may be extra costs and effort involved in having a cabin, but viewing a Minnesota sunset from the end of a dock, grilling on the lakeshore, and listening to the call of a loon can make it all worthwhile. With a little research and some smart planning, you'll be living the Minnesotan dream in no time.
Can't get enough of Minnesota lakes? Then keep living the Minnesota lake life with the help of my info posts and guides!