There are lots of things to do in Minnesota in the summer: boating, fishing, laying by the pool or going to concerts and festivals, to name just a few. But if there's one thing Minnesotans love to do in the summertime above all the rest, it's barbecue (here, though, we call it grilling).
When the temperatures climb and it's too hot in the house to turn on the oven, grilling not only keeps the heat outside– it affords nearly endless opportunities to get creative with your cuisine.
Accomplished chefs and dedicated foodies will encourage you to char up anything from pizza to fruit. But purists know that the best grub for the grill is meat. Though grocery store fare will do just fine, what about those times when you want something fancier, more gourmet, or more authentic?
Luckily for all the carnivorous types of grillers, Minnesota has a plethora of butcher shops and meat markets that stock nearly every kind of protein to be had. From hand-sliced deli meats to pork chops cut in-house, to game processing for the successful hunter, these businesses can fulfill all your meat needs. Check out these awesome Minnesota meat markets, and get your grill on!
Perhaps one of the largest and best-known meat markets in the Cities, Kramarczuk's pitches itself as an Eastern-European deli famous for its selection of housemade sausages.
Once featured on an episode of The Food Network's Diners, Drive-ins and Dives, Kramarczuk's has expanded multiple times to include a bakery and a restaurant. Guy Fieri liked the varenyky. But frequent Kramarczuk's visitors know it's the Polish sausage that really knocks it out of the park.
For a trip back to the Old Country, visit this family-owned-and-operated shop on Hennepin (you'll see the giant mural outside).
Boasting "260 National and State Champion Sausages and Smoked Meats Since 1987," Greg's Meats is one of those smalltown hidden gems that takes a little adventuring to discover.
Located in the tiny town of Hampton (population 689) about 40 miles south of the Twin Cities, Greg's offers everything from gourmet hot dogs to apple cinnamon bacon. The aisles upon aisles of offerings will set the stage for success at any grill-out!
Meats are smoked on-site in their stone smokehouse. Greg's also offers deer processing to hunters looking for venison sausages, jerky, burgers or brats.
With 120 years of butchery under its belt, Hackenmueller's is an old-fashioned meat market with a focus on quality and community.
The shop carries the standards like steaks, roasts, and wieners. It also presents a wider selection of white meat and seafood. They even run a deli counter complete with fresh-sliced cheeses and cold cuts.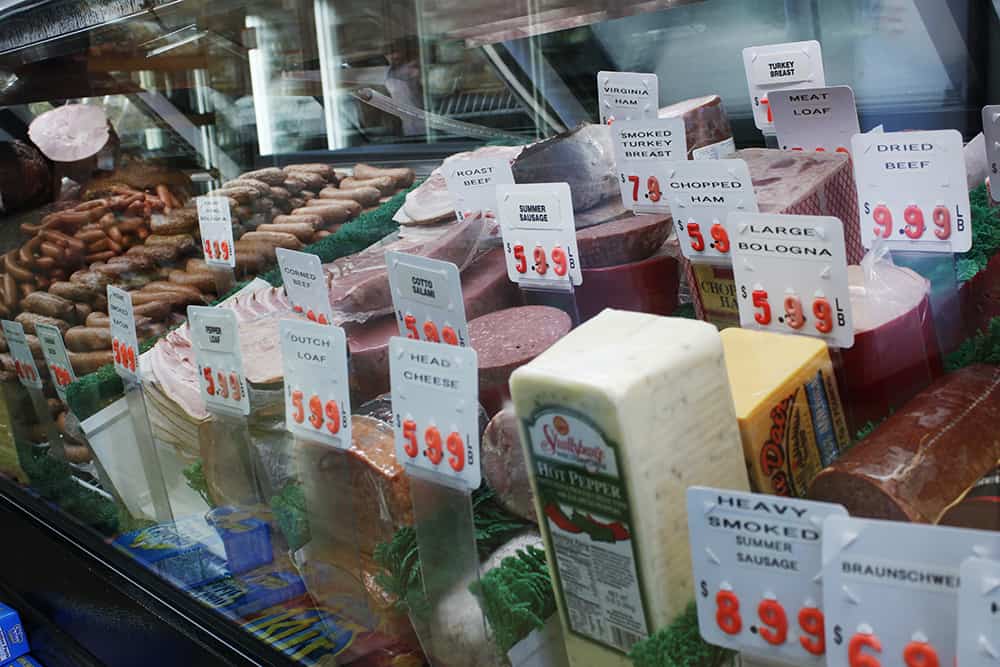 Hackenmueller's has claimed many "Best of" butcher shop awards, due in large part to the owner, Gordy Lindenfelser, and his insistence on the freshest ingredients (they empty the meat case daily, no matter what).
After a visit to the meat counter for your grilling goods, take a peek at their website for recipe ideas and grilling tips.
While many of the top butcher shops and meat markets in Minnesota are located in and around the Twin Cities, there are a few options that lie further to the north or south. One such shop is Wrazidlo's Old World Meats, a third-generation butcher shop with German roots.
Open since 1951, Wrazidlo's carries all-natural meats that are antibiotic and hormone-free, raised humanely, and prepared fresh every day in the store. Beef, pork, poultry, and seafood are all available for purchase at Wrazidlo's, but it's the bacon (that comes in twelve flavors!) that tends to draw the crowds.
Wrazidlo's is also the only Certified Angus Beef distributor in Duluth. Their ground beef produces what are arguably some of the best burgers in Minnesota.
Besides their commercial storefront, Wrazidlo's also supplies wholesale product to many of Duluth's eateries, including the University of Minnesota-Duluth campus, all the Grandma's restaurants, and Burrito Union.
With two central-Minnesota locations in Pierz and Little Falls, Thielen Meats got its start operating out of the back of a furniture store in the 1920s.
But don't let its humble beginnings fool you. Thielen Meats has been mentioned in the New York Times and ordered by Martha Stewart! This could be due, in part, to Amy Thielen; a Food Network chef with multiple bestselling cookbooks, who also happens to be a Minnesota native and member of the extended Thielen family.
Offering everything from game processing to hog roasts to wedding catering, Thielen Meats is truly a full-service meat market. And in case you left your grilling prep to the last second… they'll ship anywhere in Minnesota overnight!
Tucked away in the Linden Hills neighborhood of Minneapolis, Clancey's is a relative newcomer to the meat market/butcher shop world. Since opening in the early 2000s, Clancey's has prided itself on partnering with local farms to provide the freshest meats. It houses only sustainably-sourced and humanely-raised animal products.
In addition to the regular butcher shop options, Clancey's is a purveyor of harder-to-find meats perfect for the adventurous grillmaster: lamb, rabbit, and goat to name a few. They also run a famed sandwich counter with rave reviews, and keep deli cases filled with grab-and-go salads, cheeses, and the like. Perfect for throwing together a barbecue on a downtown rooftop patio.
A slight departure from the other specialty shops on this list, Widmer's is actually a full-blown grocery store with produce, dairy, and a bakery department. What they're known for, however, is the same as the rest: high-quality meats available for purchase daily.
Choices for purchase include prepared gourmet burger patties, homemade jerky, and ground beef prepped daily with no fillers or additives. Offering great specialty meats within a larger supermarket allows Widmer's to keep their prices low– giving them a competitive edge for grillers on a budget.
If you're headed to Lake of the Woods or the Boundary Waters for a weekend away, the perfect pit stop for all your grilling needs is Stittsworth Meats in Bemidji. Choices like old-fashioned hot dogs and turkey drumsticks are for sale.
But Stittsworth Meats is best known for their brats, created using a special 25-year-old family recipe. If you happen to have some meat in the freezer from hunting season, Stittsworth also processes wild game into sausage, brats, and even bacon.
Celebrating 70 years of business this year and boasting three generations of family-ownership, Schmidt's Meat Market is the perfect shop for barbecuers in southern Minnesota. They call themselves "Minnesota's largest and most complete meat market," and for good reason.
Butchering only locally-farmed meat, Schmidt's sells just about every cut imaginable (including beef quarters and whole or half hogs), alongside ready-made deli products and artisanal condiments.
But what's gained them notoriety in the world of meat is their sausages (especially their summer sausage), with numerous awards from the Minnesota State Fair and beyond.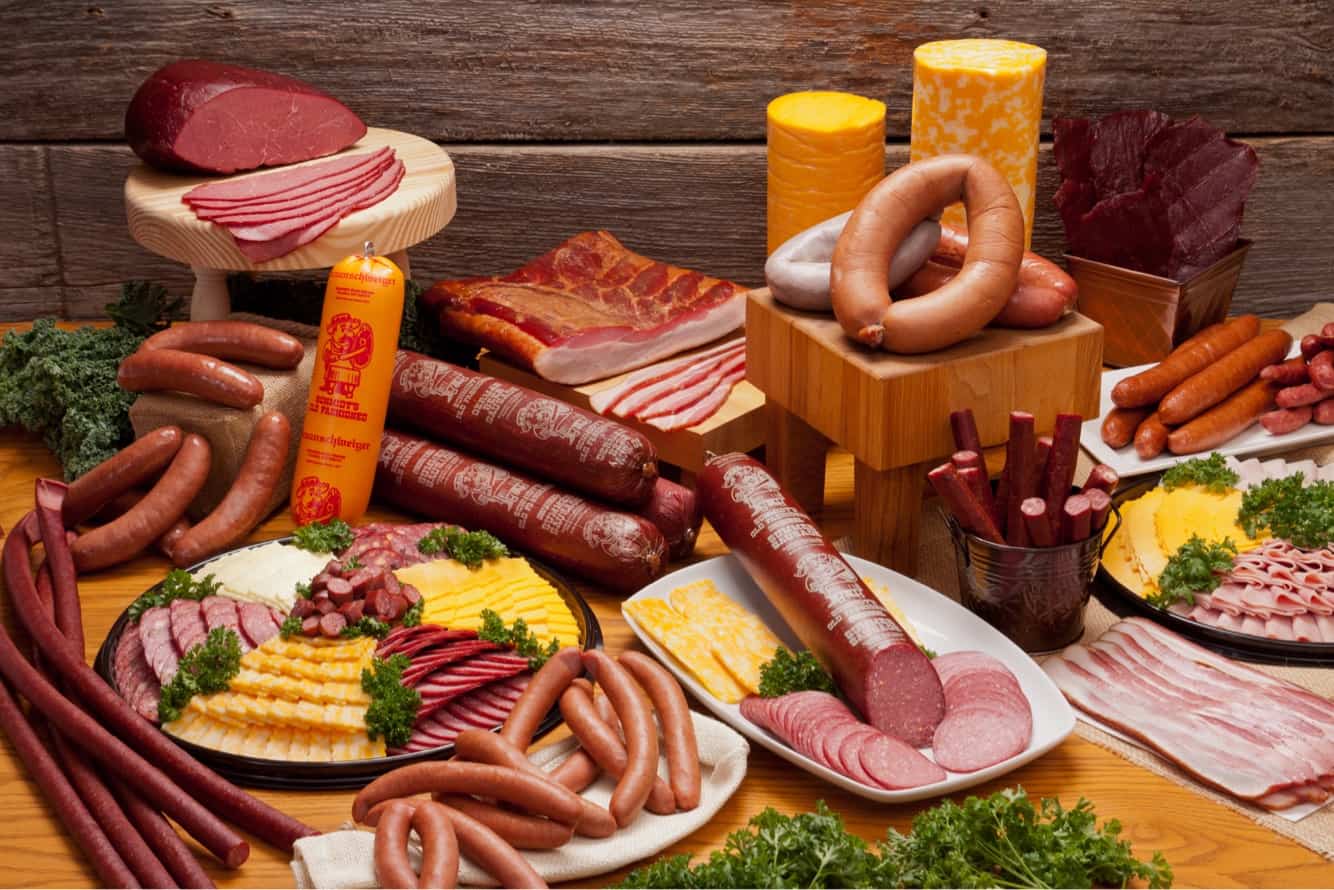 Feeling adventurous? While you're waiting for your grill to heat up, try a little-known Midwestern delicacy you can't find just anywhere: Cannibal Burger (that's raw ground beef with onions and spices… loyal fans of the dish swear you'll like it on crackers).
Osseo Meat Market & Deli, "the Old-Fashioned Meat Market," is the perfect spot for grabbing lunch while picking out some items to grill for dinner. With daily specials at their deli counter like sandwiches, hotdishes, and soups, it's easy to sample the high-quality, homemade products the shop is so proud of.
In addition to a wide selection of meats (including sausages, bacon, ribs, chops, and hormone-free chicken), Osseo Meat Market offers freezer packs and large-scale ordering options like a quarter of a cow or a pork loin.
For the busy griller who can't run to the store before every party, these packages, assembled on order, offer a great alternative that will keep the freezer stocked and ready all summer long.
Whether it's sizzling over charcoal, searing on propane, or browning low-and-slow in a smoker, nothing is more Minnesotan than grilling on the deck or by a lake as a summer breeze blows through. With so many great butcher shops and meat markets spread throughout the state, there are endless options for what to throw on the barbie. So twist open that BBQ sauce, grab some tongs, and grill up a hand-cut slice (or patty, or chop) of Minnesota summertime!
About the Author
Latest Posts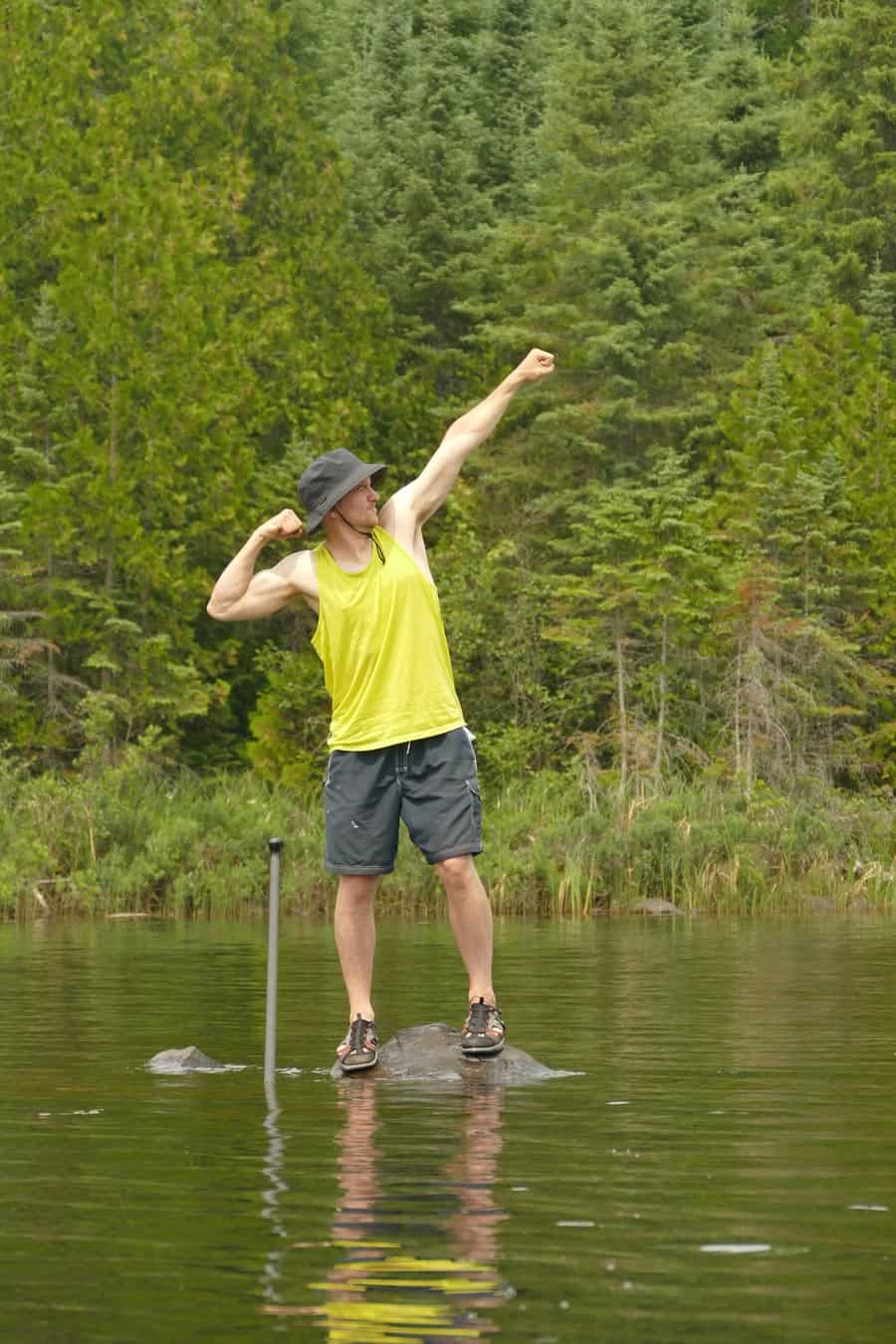 Born in Madelia, MN, to a now 5-generation Minnesota family, Ryan's MN roots go deep.
A painter by day, Ryan founded Life in Minnesota in 2013 with his wife Kelly to chronicle their musings on everything Minnesota. Ryan and Kelly are raising their 7 kiddos in Maple Grove, MN.
When he's not shuttling his kids around to hockey practice, you might find him in the shop working on his leatherwork. Undoubtedly, there will be a family trip to the Boundary Waters Canoe Area every summer, and of course weekends at Grandpa's cabin up north in the summer.