Also famously known as the "Land of 10,000 lakes" Minnesota is an often overlooked vacation destination. Aside from the nearly 12,000 lakes actually found in the state, there are many other reasons why it is the ideal getaway. Here are the top 29 best places to visit in Minnesota.
1. Duluth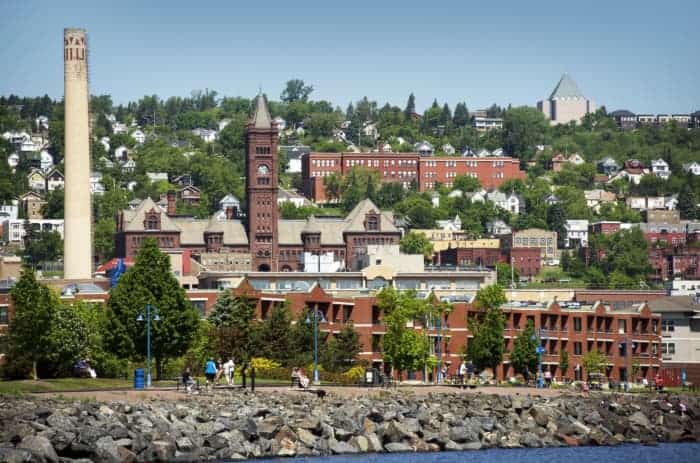 Of all the best places in Minnesota to vacation, at the top of the list lies Duluth. The town is Minnesota's biggest and busiest port city, located along Lake Superior. It boasts a fascinating history and features drastic changes in climates across various seasons — a trip to Duluth in the summer is entirely different from a visit in the winter.
A great place to start learning about this city is at its visitor center. You'll also want to take the time to explore the town seaport, where you will be able to see the large ships that arrive and leave Duluth all day long.
To get a feel for the local culture, make it a point to head to the Duluth Playhouse and take in a show. Other attractions worth taking the time to experience are the Glensheen mansion, the Great Lakes Aquarium, and the Lake Superior Railroad Museum.
You'll also want to make the time to visit Canal Park. Its notable attractions include an aquarium, lighthouse pier, and a path that stretches four miles and takes you by some of the state's most beautiful bodies of water.
Sunrise Early Morning Canal Park Duluth Stock Photo (Edit Now) 1151698478 (shutterstock.com)
2. Ely
Do you love nature, or are you looking for a perfect escape from the buzz of the city? If so, then Ely is the place to be. Surrounded by acres of dense forests and lakes, this is among the state's best vacation destinations for anyone who enjoys spending time in the outdoors.
The highlight of a vacation in Ely may just be the Boundary Waters Canoe Area Wilderness, a hot spot for those who participate in water sports. One of the most popular activities is kayaking, for both experienced kayakers and beginners. Whether you have extensive experience with water activities or you are new to them, you'll find something to enjoy.
You may also want to visit the Bear Center or the International Wolf Center if you love learning about native wildlife species.
While Ely is generally known for its natural attractions, it's also a good destination for urban-minded travelers. Downtown Ely has a couple of museums and local art centers you don't want to miss.
3. Minneapolis
Another place where you can enjoy and appreciate nature is in Minneapolis. The town is rich with outdoor parks as well as bike trails, which collectively, stretch over 200 miles. In fact, you'll find a local park anywhere within a six block radius.
Besides the natural attractions, Minneapolis also has a packed calendar of events. So, whether you love wild partying or chilled-out jazz concerts, the city has you covered.
Outdoor and indoor entertainment options in Minneapolis include culture centers and notable museums such as the Mill City Museum, and the Science Museum of Minnesota. Other popular attractions include the Minneapolis Institute of Arts, and The Walker Art Center.
But for pop culture fans, Minneapolis might best be known as the place where Prince, who lived and worked in the city, filmed his classic 80s movie, Purple Rain.
4. Stillwater
Nicknamed the birthplace of Minnesota, Stillwater hosted the 1848 territorial convention that culminated into the declaration of Minnesota as a state. The lumber industry was responsible for the city's boom in the mid-19th century — its mills were the largest in the country, which made Stillwater one of the top of the world lumber markets. In 1854, when the city was incorporated, it was the largest in the state.
Stillwater is an excellent destination for nature lovers. Its location along the St. Croix River makes it a popular place for kayaking and boating. This is also the place where you can indulge in a unique cruise on a paddlewheel riverboat. You can even charter a gondola during your visit.
For the best parks in Stillwater, be sure to visit Teddy Bear Park and Pioneer Park.
And if hotels aren't your ideal vacation accommodation, consider staying in one of Stillwater's many bed-and-breakfast locations. Enjoy some of the city's restaurants for fine, or casual, dining.
5. Brainerd
For an endless string of activities you can engage in, Brainerd is the place to be. Making it one of the best places to vacation in Minnesota is the fact that it is in the middle of the state, close to many enticing attractions.
During your stay in Brainerd, you'll have access to many of Minnesota's best craft breweries, along with indoor water parks and art museums, and an extensive shopping area. The town is also home to the Crow Wing County Historical Society Museum.
Brainerd offers plenty of biking, ziplining, golfing, and fishing opportunities, hence it's casually referred to by locals as "Minnesota's Playground." You can also attend an event at the Brainerd International Raceway.
However, among the biggest attractions in town is Mille Lacs Lake. It includes the Mille Lacs Indian Museum and Trading Post, as well as the Mille Lacs Historical Society Museum.
Mille Lacs Lake Beach Stock Photo (Edit Now) 668570881 (shutterstock.com)
6. Grand Portage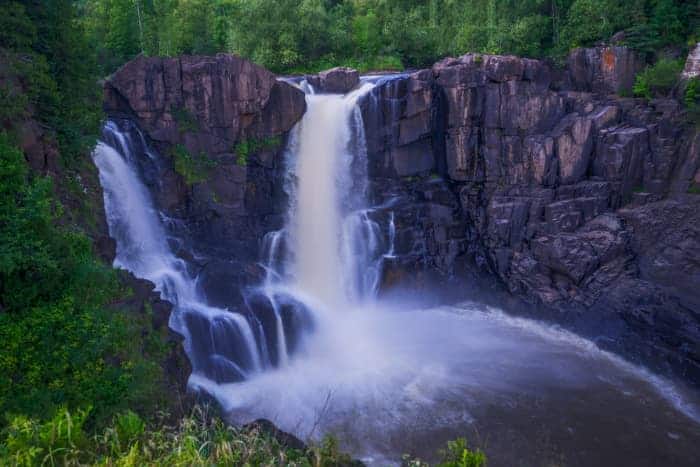 A sight that you will never forget is that of High Falls, which, at 120 feet, is Minnesota's tallest waterfall. You'll have to plan a visit to Grand Portage to see it. For bike riders, you can travel the city's endless tracks trails run through picturesque shorelines and forests. This is only possible during warm summers, though. If you're visiting during winter, you might consider taking a snowmobile.
Visit the Grand Portage Lodge and Casino to test your luck. Not only can you enjoy the games, but you'll also find some of the state's best restaurants and live entertainment events.
7. Lutsen
Sawtooth Mountains Log Cabin Sunrise Highway Stock Photo (Edit Now) 752552458 (shutterstock.com)
A trip to Lake Superior can take you to Lutsen, where the Sawtooth Mountains will provide you with the vacation of a lifetime. The state's largest ski resort is located here, making winter the perfect time to visit. When you stay at the Lutsen Mountains Resort you have access to roughly 95 runs of varying degrees of difficulty, spread out over four mountains.
If you'd rather visit the resort during the summer months, you will have the opportunity to engage in hiking, biking, golfing, and ziplining. Adventure seekers can even take a ride down the alpine slide, where it's easy to glimpse Lake Superior.
8. Mankato
Just 75 miles from Minneapolis, Mankato is among the favorite vacation destinations for locals. They are attracted to its many attractions just as much as tourists. With 50 miles of trails paved for a comfortable bike ride or hike, Mankato is a great way to connect with the outdoors.
Hockey fans visiting during the season can often catch a game at the nearby Verizon Center. Afterwards, there are plenty of high quality restaurants, many that serve local craft beers on tap.
9. New Ulm
With only about 15,000 residents, New Ulm provides a quiet vacation getaway. The Southern Minnesota town is home to about 15,000 people and is vastly rich in German heritage. It's one of the best places to visit in Minnesota for those who want to learn about German traditions or sample some of the best native German beers you can find anywhere in the U.S.
As many of New Ulm's residents are German, this city embraces the culture. In addition to the previously mentioned German beer, you can purchase handmade goods carefully crafted by locals. The town has several yearly festivals, making it a perfect family destination.
Most of New Ulm's attractions are accessible only at specific times of the year, depending on the seasonal changes. Highlights of a visit to this town include its Hermann Monument, where you'll enjoy panoramic views that will take your breath away.
10. Red Wing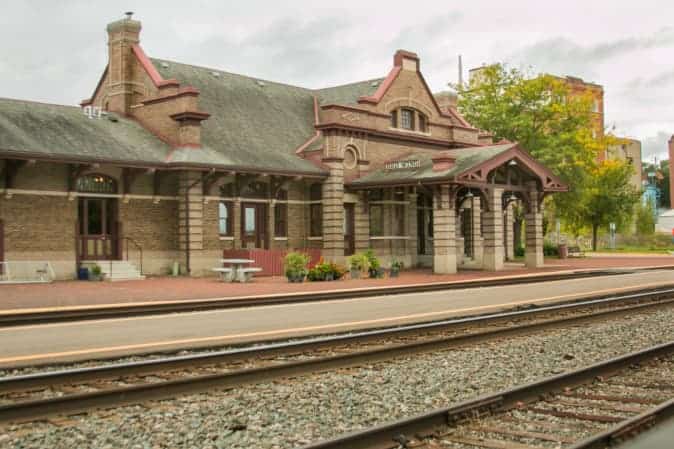 National Geographic Magazine ranked Red Wing among the top 25 most historic places worth visiting.
Outdoor activities popular with locals and tourists include swimming, kayaking, biking, hunting, skiing, ice skating, and hockey. During the colder months you can take refuge inside, where you'll be able to attend wine tastings and even support the local economy by shopping or dining at the many establishments around the city.
11. Shakopee
Also, a favorite destination among locals is Shakopee. One of the biggest reasons for this is that it's the yearly site of the Minnesota Renaissance Festival.
The other main attraction that draws visitors to Shakopee is Valleyfair. Located close by, it is the biggest amusement park you will find anywhere in the Midwest. Another park that attracts guests from near and far is Canterbury Park, where you'll be able to view horse racing and escape in the full service casino.
12. Taylors Falls
One of the best places to vacation in Minnesota during the autumn is Taylors Falls. Located on the Ice Age Trail, it shares something in common with the St. Croix River. Both were formed after thousands of years of glacier activity in the area.
The falls are surrounded by unusually large potholes, found along the riverbed. The potholes were formed by water torrents that pressed stones of various sizes against the rocks.
While you are exploring Taylors Falls, be sure to engage in activities like birdwatching and paddle boating.
13. Winona
Located close to the Minnesota/Wisconsin border is Winona, on the Mississippi River. The town's natural beauty draws visitors from all over the country.
Here you can indulge in outdoor activities that include concerts, ice skating, and hiking around the many lakes and forests. The most popular indoor activities are Winona's historical sites and museums.
14. Bemidji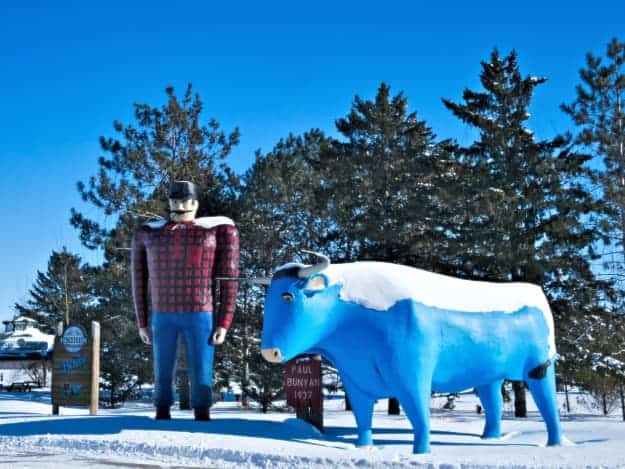 The Mississippi River's first city was Bemidji. It has since gone on to become a popular vacation spot. This northern Minnesota town is known partly because it is where Paul Bunyan was born.
The town has mass appeal for those who enjoy Northwood's many hiking opportunities. It also attracts boaters due to the number of lakes the town has.
However, there are also some compelling reasons to visit during the coldest times of the year. Bemidji offers outdoor activities that include cross-country skiing, ice fishing, and even snowshoeing.
15. Grand Marais
Grand Marais began its existence as a fishing village and has grown into a desirable vacation destination. Located on the Lake Superior shore, it is now a hotspot for tourists and boasts a rich culture that visitors are often attracted to.
Whether you vacation here during warm weather or cold, there is always something fun to do. Winter activities include snowmobiling, while most visitors to Grand Marais during the summer choose to lounge on Lake Superior's various beaches.
However, hiking is also a popular summer activity here. The Superior Hiking Trail starts in Grand Marais and takes you along the shores of its famous Lake Superior. If you follow the trail long enough, you will end up in Canada.
To spend even more time outdoors in Grand Marais, visitors also frequent the Boundary Waters Canoe Area Wilderness.
The town has more than just outdoor activities to offer though. Its vibrant downtown area is the best place to purchase sculptures, paintings, and drawings created by local artists.
16. St. Cloud
Among the most notable sites in St. Cloud is the town's many bridges. These are some of the best spots for viewing the rivers of Minnesota. Visual highlights of St. Cloud include forests, quarries, lakes, and sprawling land that you'll remember long after your vacation is over.
However, the town may be best known as the home of St. Cloud State University. The campus is surrounded by attractions that include the Paramount Center for the Arts and Munsinger Clemens Gardens, where you can view and take in the scents of fresh flowers. You'll also have the opportunity to support local farmers by purchasing fresh produce from them.
17. St. Paul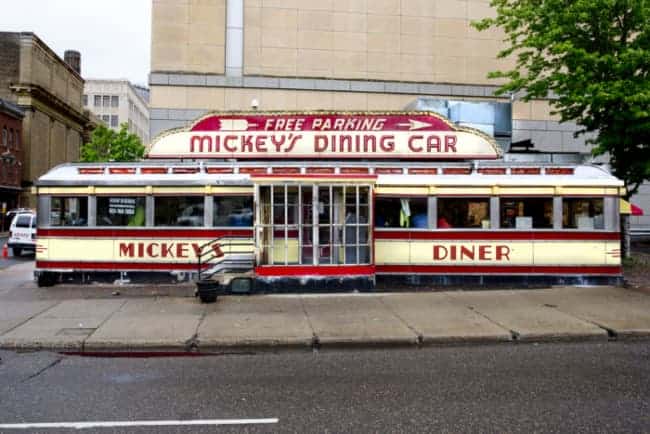 Along with Minneapolis, St. Paul is the second half of what is known as Minnesota's Twin Cities. Not only is it the state capital, it is well known as the location of the Landmark Center. Though the building was originally designed to house both a post office and a federal court, and actually resembles a castle, it is now the site of the town's many sculptures and art galleries.
A must-see site in St. Paul is its Wabasha Street Caves. These are intricately designed caves formed with sandstone. Though anyone can access the caves now, they were previously the site of speakeasies.
18. Fairmont
Known as the "City of Lakes," Fairmont is located in the Southern part of the state. Its five lakes make it a fun place to go fishing, swimming, and water skiing. For a more relaxing experience, you can elect to simply rent a boat for the day.
The city is also home to numerous golf courses, many of which are open to the public, and the much loved Fairmont Aquatic Park. Fans of the genre should plan on taking in a show at the city's official Opera House.
Music lovers will also enjoy the Red Rock Center for the Arts. This is where you can take in a concert, with featured genres such as jazz, piano, big band, and swing music.
19. Hinckley
The rustic resorts and cozy B&Bs in Hinckley make it a relaxing vacation spot for many. Popular attractions include the Grand Casino and over a dozen places to dine throughout the town.
You'll also find that Hinckley is home of the Grand National Golf Course, as well as the Willard Munger State Trail, which many visitors take a tour of. If you enjoy spending time outdoors you will also want to visit the town's state forests and parks.
To learn something about the town's history, make your way to the Hinckley Fire Museum. The museum is dedicated to educating people about the town's 1894 firestorm. You can take a walking tour if you visit during the museum's open season, which starts in May and runs until the middle of October.
20. Roseville
St Paul Minnesota Usa 82819 the Stock Photo (Edit Now) 1705719784 (shutterstock.com)
If you visit Roseville at the right time of the year, you'll be in the town where the Minnesota State Fair takes place. While this is the best reason to visit, you might also appreciate the nearby lakes, along with the Science Museum of Minnesota.
21. Litchfield
Litchfield is one of the best places to visit for a variety of outdoor activities. You can stay at Lake Ripley on their RV campgrounds. Next door to the campgrounds is Memorial Park.
It is also one of the few places where you can visit the Grand Army of the Republic Museum. Other highlights of a visit to this town include the nearby Forest City Stockade. This is where twice a year a historical event is held in remembrance of the pioneers that first made the town their homes.
22. Wayzata
Wayzata is small, quiet town known for its lakes and gardens. Popular summer activities here include water-skiing, sailing, and boating. Visitors also make it a point to take a ride on one of the town's most popular charter boats, the Steamboat Minnehaha. This is the best way to see Lake Minnetonka.
To explore it on foot, consider hiking, biking, or walking the Dakota Rail Trail. You could also choose a relaxing day at Wayzata Beach to top off your summer visit.
When the weather turns colder, popular activities are ice fishing, cross country skiing, and snowmobiling. To get the most out of your winter visit, you can also engage in sledding or skating at Klapprich Park. After sunset, consider using one of the town's many lakes to experience some nighttime cross country skiing.
Community events are also a big part of life in Wayzata. To experience the city like a local be sure to visit for events such as Boo Blast, the Chilly Open, a summer concert series, James J. Hill Days, and the Wayzata Art Experience.
Before the end of your stay in Wayzata be sure to stop by Lake Street to support local retailers and purchase souvenirs for friends and family.
23. Rochester
Rochester is popular for the Mayo Clinic. Rochester, one of the most renowned hospitals in the country. So, when people think of Rochester, they often only associate it with award-winning medical services. However, it's not only the medical services that make Rochester one of the best places to visit in Minnesota.
Rochester has a historic trolley company that gives travelers rides around the city and throughout the Amish region. This makes it easier to experience a feel of the city and its people's ways of life in a single ride. You may also enjoy visiting the Rochester market, that's pretty popular with locals. This growers-only farmers market sells seasonal produce all year long. The city also boasts several museums from which you can learn the local history.
24. Mississippi National River and Recreation Area
This is an extensive park that's open to the public throughout the year. It has no entrance fee and offers a good destination to learn about environmental conservation. Local authorities established the park as part of their continuing efforts to conserve the Mississippi River and educate the public on the importance of preserving our natural resources.
The Mississippi National River and Recreation Area park has several educational programs in partnership with local schools. It's perfect for hiking, bike riding, team-building, and nature walks. There are a couple of quality eateries within and around it, so you don't have to worry about where to get food.
25. Bloomington
Bloomington is home to the Mall of America, which has over 50 restaurants and approximately 500 stores, making it Minnesota's busiest shopping destination. Besides shopping opportunities, the mall also features adventure courses, roller coasters, and several entertainment joints.
Although most people travel to Bloomington primarily for the Mall of America experience, the surrounding area has several other things to offer. Guests can also visit nature conservatories, museums, zoos, ski areas, and several family-centric destinations.
26. Lake Minnetonka
This is the largest lake in proximity to Minnesota's capital. It's just a few minutes away from the Twin Cities and covers approximately 14,000 acres.
While Lake Minnetonka itself is attractive enough to make it one of the best places to visit in Minnesota, what makes it so popular is that it's surrounded by several channels and a series of small lakes. So, very many visitors can savor the warm waters and numerous picturesque shorelines without having to worry about overcrowding.
The Lake is surrounded by several restaurants and hotels, most of which you can access by boat. So, you don't have to carry packed lunch or drive miles away to find a decent grab.
27. Itasca State Park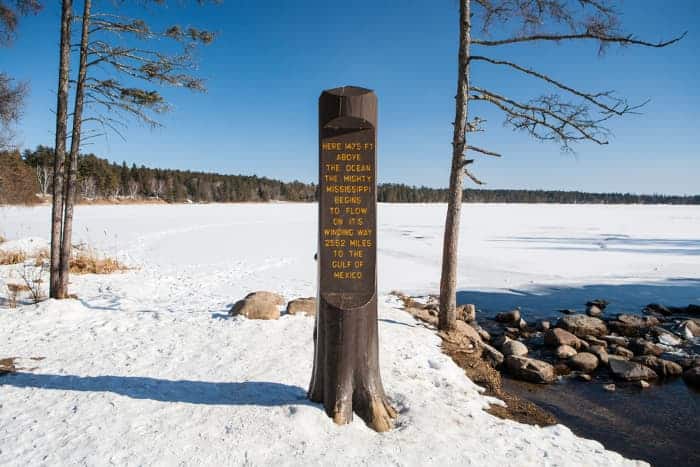 This is the oldest state park in Minnesota. The Itasca State Park has more than 100 lakes and covers approximately 30,000 acres, offering visitors more than enough opportunity to have a full outdoor experience.
If you enjoy camping, Itasca State Park will inarguably top the list of your best places to visit in Minnesota. You can stay for a few days at one of Itasca State Park's 45 camping sites and have a thorough tour of the park. For travelers who prefer the luxury of modern accommodations, there are several highly-rated hotels a few miles from the park.
28. Pipestone National Monument
The Pipestone National Monument is a historical sacred querying location. Found in the southwestern reaches of Minnesota and is where Native American tribes extracted the rocks for making stone pipes.
The destination is quite popular with travelers who love history. It comprises an active quarry where you can see Native American tribes' traditional quarrying techniques. It also has an information center with cultural demonstrations on how to use the special stone.
29. Voyageurs National Park
Closing the list of our 19 best places to visit in Minnesota is the Voyageurs National Park. It lies toward Minnesota's border with Canada and offers unbridled natural beauty. Like most northern destinations, you may want to plan your visit here based on your weather preferences.
If you visit the park in warmer seasons, you'll have access to several biking trails, hiking paths, boat-riding spots, and kayaking opportunities. Winters tend to be extreme and only suitable for indoor activities.
Conclusion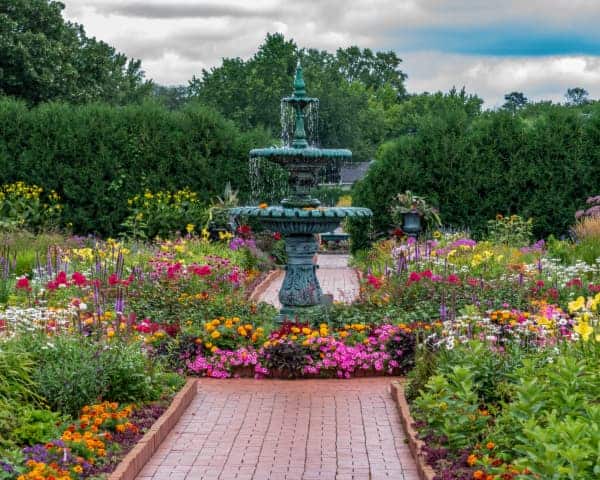 You will find that these are all the best places to vacation in Minnesota. This often overlooked state has a lot to offer tourists and thrives on welcoming visitors from near and far.
For more vacation ideas please subscribe so that we can keep you updated on travel news.
Ready for more Minnesota advice, info, and guides? Whether you're a local or a passerby, discover the best of Minnesota that our great state has to offer!
Looking for Minnesota winter inspiration? Check out our Minnesota winter guide for activity ideas, winter apparel suggestion, and endless ways to enjoy the snow!
Looking for some warm weather recommendations? Discover spring and summer in Minnesota for best destinations, travel recommendations, small (and big!) town events, and more!
Looking for more autumnal activities? Then visit our Minnesota Fall page to find inspiration for sweater weather fun!