Looking for some fun things to do in Willmar, Minnesota? We've picked out 8 of our absolute favorites.
When it comes to taking a vacation, there are a lot of things that you need to consider. Some people prefer the big city with its hustle and/or bustle, while others prefer an isolated lake house where they can just switch off. A place like Willmar, MN is a nice balance between these two options; there are a lot of things to do in Willmar, but if you are neither a fan of isolation nor huge crowds, you will do quite well for yourself.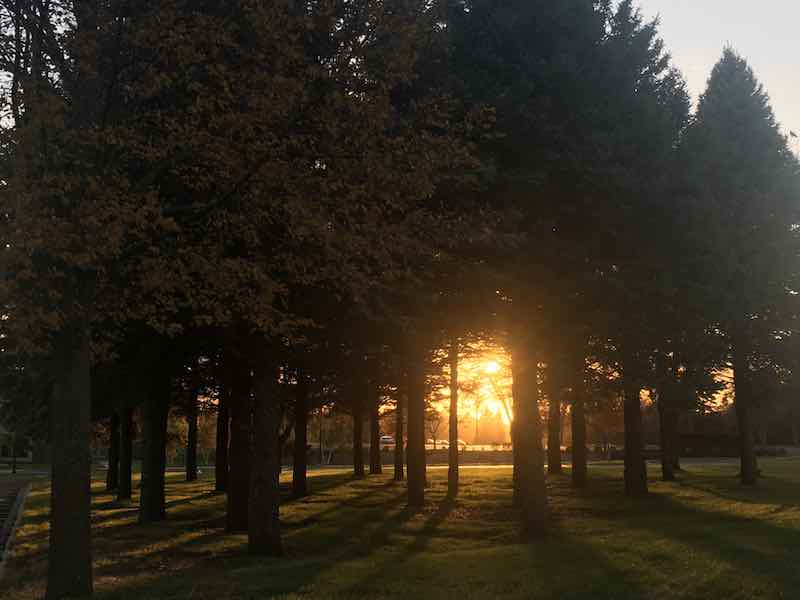 All that said, to help you enjoy your time in Willmar, MN, we have prepared a handy list of nine things to do in Willmar mn. Covid issues have created problems for these businesses, so be sure to check their websites so that you can see whether they are either operational or are operating with limited services.
8 Fun Things To Do In Willmar, MN
Sibley State Park
Without much of a trip, one can find Sibley State Park situated just a bit outside Willmar. Are you a fan of hiking? If so, you absolutely have to check out Mount Tom, which will give you a heck of a good view of much more land. It is one of the best places to go if you want an amazing photo opportunity while you are in the area.
Some may guffaw at taking a hike just to sit up high, but honestly, I think that the hike is just as great as the sight you get at the end. Going through all the effort to have this sight makes it that much more captivating, knowing that all of that energy was spent to see such a beautiful sight.
For those of you who are not as interested in a good walk but love yourself a more moist experience, you should absolutely check out the lake. It's a great spot for fishing, swimming, and boating. Heck, even if all you want to do is take in the lake, that will be an experience in and of itself.
It's simply immaculate, and you are not likely to forget the sight after having returned home. Some who live by the sea may think that a lake doesn't compare, but honestly, people who have tried both do not know what they are talking about. Neither one of these is better, just different. If you are still skeptical, well, have a dip in this lake so that you can have your mind blown.
Dorothy A. Olson Aquatic Center
Speaking of water stuff, this is a great place to hit up if you are more interested in some wilder water events. Diving boards, water slides, pools, and even a poolside climbing wall populate this fantastic water park, and you're sure as heck going to have a good time here. The water slides are more than impressive if you are a fan of high speeds and good thrills, so make sure you try them out before you go.
If you are worried about whether you can afford to go to such an event, it's also a pretty solid deal, having to pay only three dollars for a day. However, for those of you who are thinking about staying in Willmar MN for an extended period of time over the summer when the Dorothy A. Olson Aquatic Center is open, it is only 90 dollars for the summer months, If you only go a few times every week, you will have spent about as much money as through individual purchases. Even more than that? Well, 90 dollars is a solid steal, and one that you should definitely splurge on.
Glacial Lakes State Trail
Walking down a trail is a great event for those who enjoy spending their time with a more relaxed, serene experience, and Glacial Lakes State Trail provides more relaxation than you know what to do with. Part of the trail goes through Willmar and takes you quite a long way, so if you want something that will take you on a bit of an adventure, you should absolutely check it out.
The area is a popular tourist destination, mainly due to the beautiful lakes that pepper the trail, and multiple areas provide services to help travelers on their trail adventure. Mind you, this is not just a trail for you to walk down. If you have a bike with you, you should absolutely consider taking it for a ride down this lovely trail. And for those with physical disabilities, there are plenty of accommodations to ensure that a person can take their wheelchair on the path.
Prairie Woods Environmental Learning Center
For when you want to get some environmental knowledge, to make your brain swell with learning, the Prairie Woods Environmental Learning Center is a solid choice for an activity. Only 10-minutes outside Willmar, hitting this place up will get you more information about nature, and the specific nature of the area, than you even know what to do with.
I think people can stand to learn more in general, but all too often, knowledge of nature seems to go completely unnoticed by many. Places like the Prairie Woods Environmental Learning Center have taken great care to make learning not only easy, but fun to boot. It's a perfect destination for adults and children alike, as you are never too old to learn.
And if you think that you are beyond being taught something new? Well, gosh, that's probably the best sign that you need to broaden your educational horizons and discover something new to prove you wrong.
The Barn Theatre
The Barn Theatre's stated goal is to entertain its audience while making it affordable entertainment. And honestly, they pull that off super well. There's not nearly enough theater out there, so this author is all too happy to sing The Barn Theatre's praises.
There is so much variety to the performances that it's wild. Orchestra? Got it. Recitals? Yep. Plays and dramas? Oh, a wealth of them. Having started in a barn of all things, its spirit hasn't changed since. A theater created and maintained by a community for the community, and I would have it no other way.
One great perk of The Barn Theatre is that you get to participate in a free Theatre Arts 101 Workshop, allowing you to receive these online. So if you want to get into theater yourself, don't be shy. All are welcome, all are welcome. The Barn Theatre has been an integral part of the community for over 50 years now, and hopefully, they will continue to do it for 50 more.
Willmar Destination Playground
If you are visiting the area with children, you simply MUST hit up the Willmar Destination Playground. There are so many fun activities for kids to mess with, including swings, slides, merry-go-rounds, and even a sick tree house. Even the grumpiest kid is sure to have their mood do a complete 180-degree turn once they saw all the events and attractions that are at their disposal here.
One great feature of the playground is that, if you have a kid with physical disabilities that make it more difficult to traverse a playground typically, Willmar Destination Playground has you back. Many attractions here have accessibility ramps in order to make sure all kids have a chance to have a blast. They take great care to prevent parts of the playground from becoming damaged or generally falling into disuse, so you won't have to worry about that, either.
Willmar Civic Center & Blue Line Club
The Willmar Civic Center & Blue Line Club covers two different places: the Cardinal Arena and the Blue Line Arena. It's a great place to go during the fall and winter, especially if you have a love for watching ice skating, curling, and hockey, and the teams who engage in these sports are no slouches either.
Mind you, this is not just a fall/winter place to visit. While the ice-based events are seasonal, the other things done there are not. There is still stuff to do in the spring and summer; for instance, anyone out there a fan of garage sales? If so, you have probably not tried a garage sale as big as the one hosted at the Willmar Civic Center & Blue Line Club annually.
The sheer variety of things you can find at these sales just boggle the mind. Expos, gun shows, concerts, and many other types of other events are often hosted here, so there is a lot of stuff for you to enjoy. Odds are, you will find something that piques your interest.
Kandiyohi County Historical Society and Museum
History is an important thing to remember, and sadly, each day more and more history seems to go forgotten. One of the best ways to appreciate history, especially history of something relatively obscure, is checking out a local museum, like the Kandiyohi County Historical Society and Museum. The history of this very museum is its own fascinating story, going all the way back to the late 1800s, though it only became the Kandiyohi County Historical Society and Museum only in the early 1940s.
You can learn a lot of different things from its exhibit area and research library about the county and areas within, and honestly, there is a lot of fascinating stuff to find. Interesting history does not necessarily have to be groundbreaking. Heck, some of the most interesting stuff is the history of things that few people even know. You can also learn much more than just the history of the town, but you can also look up the family history of various residents, current and former.
Wrapping Up Our 8 Fun Things To Do in Willmar, Minnesota
Check out these other Minnesota cities:
What did you think of our picks for fun things to do in Willmar? Did we miss one of your favorites? Let us know in the comments below.
About the Author
Latest Posts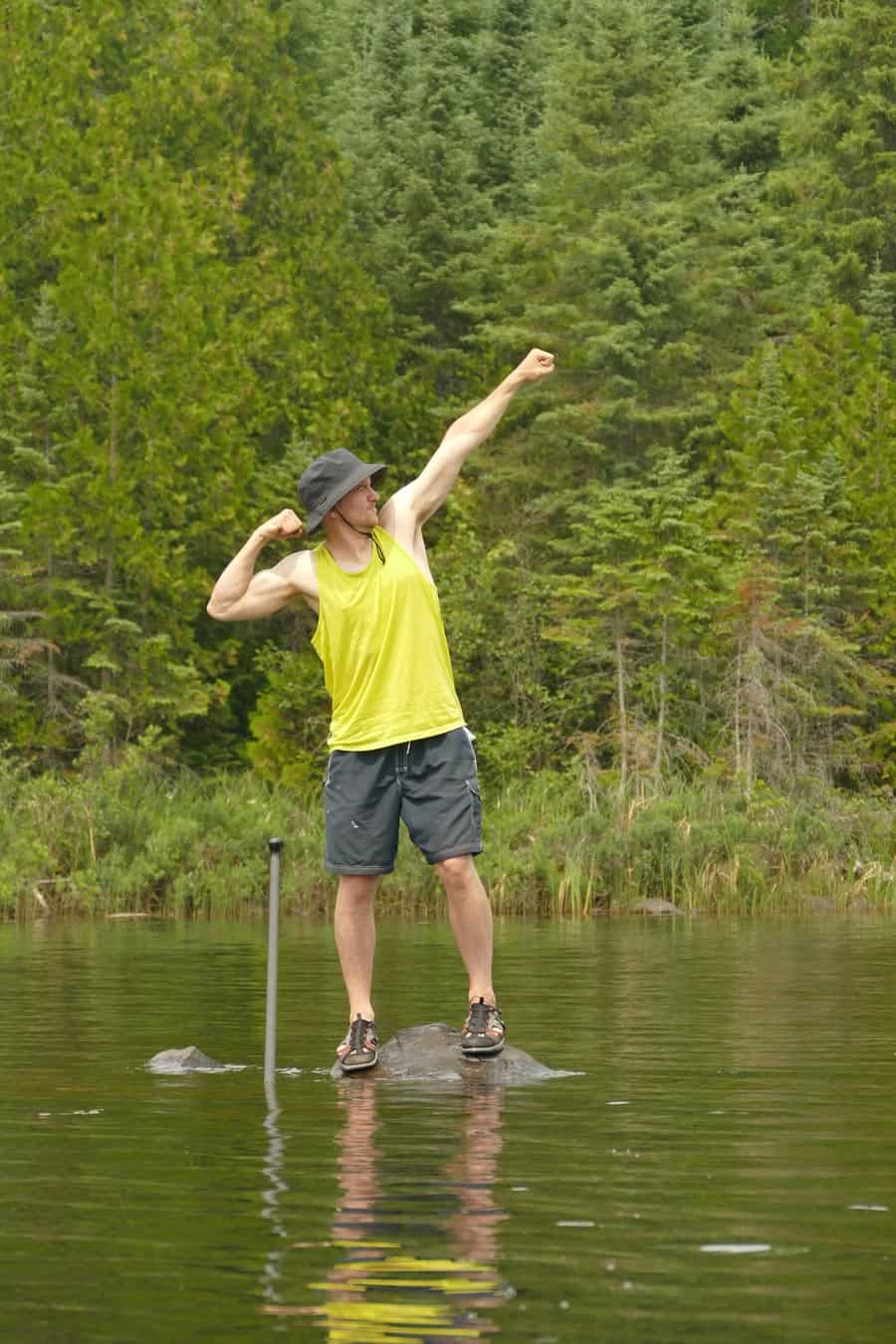 Born in Madelia, MN, to a now 5-generation Minnesota family, Ryan's MN roots go deep.
A painter by day, Ryan founded Life in Minnesota in 2013 with his wife Kelly to chronicle their musings on everything Minnesota. Ryan and Kelly are raising their 7 kiddos in Maple Grove, MN.
When he's not shuttling his kids around to hockey practice, you might find him in the shop working on his leatherwork. Undoubtedly, there will be a family trip to the Boundary Waters Canoe Area every summer, and of course weekends at Grandpa's cabin up north in the summer.