The Land of 10,000 Lakes wouldn't be the same without Elk River. The waterfront town in central Minnesota offers the perfect mix of outdoor recreation and a suburban social scene. Read on to discover 11 things to do in Elk River MN you don't want to miss.
11 Things To Do In Elk River MN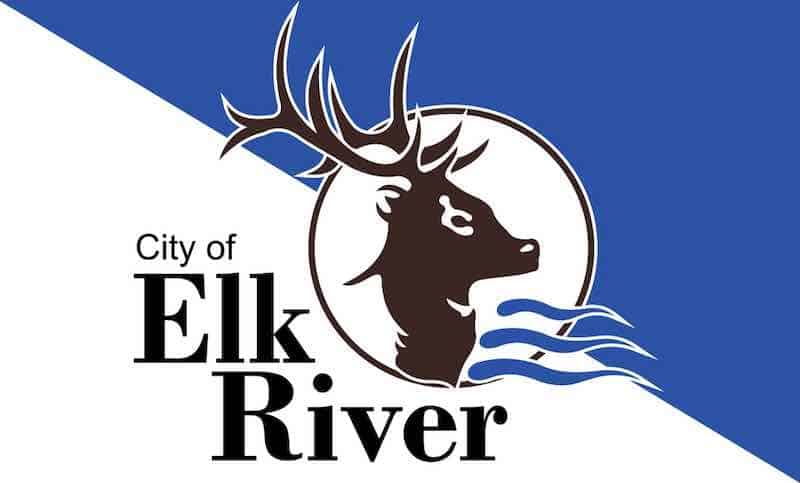 1. Oliver Kelley Farm
This historic farmstead dates back to the 1850s, so it's full of quaint, country charm the whole family can appreciate. Fantastic farm fun awaits with many sweet animals to see, including cows, sheep, horses, chickens, and pigs. In addition to the farm animals, there are common sightings of wild turkeys, foxes, white-tailed deer, great blue herons, and bald eagles on the heritage farmland.
You can take a self-guided tour as you explore food, farming, and agriculture from the past and present. The available activities change seasonally with the natural farming cycle, meaning there's something different to learn and do on every visit.
Your trip to this National Historic Landmark may include an adventure along the winding nature trails alongside the Mississippi River. Restored prairie fields inspire Minnesotans and visitors alike with a look back at what the land once was.
Address: 15788 Kelly Farm Rd NW, Elk River, MN 55330
Website: https://www.mnhs.org/kelleyfarm
2. Elk River Golf Club
Second on our list of things to do in Elk River, MN is golfing at the Elk River Golf Club. Golfers at all levels are welcome to hit the course at Elk River Golf Club. Located 45 minutes northwest of downtown Minneapolis and easily accessible by freeway, the 18-hole course is rated championship par 72. The lush fairways and manicured greens make it one of the more popular golfing destinations in the northern Twin Cities.
Hit the links solo or get a whole group together for a fabulous day on the green. There is also a tournament calendar to consider if you want to take your golf game to the next level.
The driving range is the perfect place to practice with golf simulators and lessons available. After working up an appetite, check out the Caddy Shack Bar & Grill, with a tasty menu of pizza, burgers, and sandwiches.
Address: 20015 Elk Lake Rd NW, Elk River, MN 55330
Website: http://www.elkrivercc.com/
3. Woodland Trails Regional Park
Get outside and reconnect with nature in this peaceful 427-acre park. Filled with wetlands, dense woods, and quiet prairies, the main recreation area of the Elk River park system is open year-round for safe outdoor adventures.
Woodland Trails Park has been a regional park since 2016 and encompasses 4.75 miles of paved walkways on the Great Northern Trail. Big Tooth Ridge Park is now included in Woodland Trails, offering 32 acres of grassy/wooded pathways for trail walks and scenic photography.
Address: 20135 Elk Lake Rd NW, Elk River, MN 55330
Website: https://www.elkrivermn.gov/facilities/facility/details/Woodland-Trails-Park-31
4. Wild Woods Water Park
Enjoy year-round family fun at Wild Woods Water Park. Attached to the Holiday Inn just south of downtown Elk River, the indoor water park spans 30,000 square feet with three four-story slides, basketball, a lazy river, and a fun zone for little ones.
The nearby Mississippi Valley Grill has a tasty menu for swimmers who work up an appetite, with special hotel packages available for an affordable family trip or staycation. Buddy's Family Fun Zone features midnight mini golf, ping pong, and video games too.
Address: 9200 Quaday Ave NE, Otsego, MN 55330
Website: https://hielkriver.com/
5. AEGIR Brewing Company
Another of the fun things to do in Elk River, MN is to visit the AEGIR Brewing Company. A visit to downtown Elk River wouldn't be complete without stopping by AEGIR Brewing Company. The family-owned brewery is proudly Minnesotan and situated close to the Rivers Edge Commons, making it the perfect spot for an afternoon beer tasting.
The taproom is open every afternoon and for lunch on weekends, with a dog-friendly patio and no reservations required. The small-batch craft brewery has a new Minnesota mural inside and live music to set the scene.
As Elk River's only brewery, AEGIR is a hotspot for fun nights out along the river with family and friends.
Address: 707 Main St NW, Elk River, MN 55330
Website: http://aegirbrewco.com/
6. Elk River Motorsports Park
Adrenaline seekers can't go past Elk River Motorsports Park, home of the great Midwest Ride-In every winter. Known as ERX Motor Park, the all-season facility is conveniently located just off US Highway 169.
Thousands of snowmobile and dirt bike riders visit the venue every year, for everything from concerts and monster trucks to rodeos and corporate events. The off-road experience package is in high demand, where you can race your heart out along exciting trails professionally maintained for safe family fun.
ERX Motor Park has been open since 2006 and covers 500 acres with 13 miles of trails. It hosts more than 30 events each year, with something for races of all levels.
Address: 21591 US-169, Elk River, MN 55330
Website: https://www.erxmotorpark.com/
7. Downtown Murals
Elk River's thriving arts and culture scene is documented by bright and beautiful murals dotting the downtown streets. The murals have made downtown Elk River the place to be for 30 years, with the first mural commissioned back in 1991 by K.S. "Bud" Houlton. The original mural depicted Main Street 1960 and served as a gift to the community. That original painting by Michael Russell set the scene for many more murals to come.
If you're looking for a good way to spend the afternoon, head to downtown Elk River to stroll around the business district, snapping pictures of the eye-catching murals before grabbing a bite to eat at one of the area's fabulous family-owned restaurants.
For more art activities, the Elk River Area Arts Alliance runs various workshops and gallery events to keep the community engaged.
Address: Jackson and Main Elk River, MN 55330
Website: https://www.facebook.com/downtownelkriver/
8. Hillside Park
Six acres of natural recreation space await in this forested park, less than 10 minutes from downtown Elk River. Hillside Park boasts 6.6 miles of exhilarating single-track trails for mountain biking, with fresh trails following a reconstruction project that finished in May 2018.
The 79.62 acres of dense oak forest set the scene for fun and challenging mountain biking in a park that's maintained regularly and checked for safety. There are picnic areas if you want to take a rest and plenty of parking for easy transport ahead of your ride.
The twisting track is dotted with wildflowers and native flora and fauna for a scenic adventure just minutes from the freeway. Volunteer trail work brings the community together too.
Address: 10801 181st Ave NW, Elk River, MN 55330
Website: https://www.elkrivermn.gov/962/Hillside-Park
9. Rivers Edge Commons Park
Elk River is a lovely waterfront city, and this park is one of the city's gems with river views and a gorgeous gazebo for live concerts and music. Known as the city's gathering spot for special events, Rivers Edge Commons Park covers 0.63 acres in downtown Elk River, close to all the wonderful small businesses and riverside restaurants.
The water feature, picnic table, and monument make this a picturesque place to spend the morning or afternoon, whether you want to enjoy an outdoor meal or sit back in the sun with a good book. It's a safe spot for kids with ample green space and a splash pad for running around and getting fresh air along the river hillside.
Rivers Edge also serves as a romantic wedding venue or family reunion location. The park is just across the street from Mystery Chambers and the delicious Pompeii Pizzeria.
Address: 679 Main St NW, Elk River, MN 55330
Website: https://www.elkrivermn.gov/Facilities/Facility/Details/52
10. William H. Houlton Conservation Area
For a peaceful morning or afternoon in Elk River, head to William H. Houlton Conservation Area. There's no shortage of nature and wildlife at this beautiful ecological park spanning 336 acres. The park is situated where the Mississippi and Elk Rivers meet in what was once the region's largest section of unprotected land.
The present-day protected area is managed by the City of Elk River and well-maintained year-round for outdoor adventures. The scenic prairie views and wooded grass trails are perfect for bird watching and animal sighting. Turkey, deer, and waterfowl make their home in this area, with limited hunting opportunities available in line with state regulations on hunting and fishing.
The peaceful canoeing spot is also historically significant as the land where the Dakota and Ojibwe tribes clashed in two major battles in 1772 and 1773. The Ojibwe people gave it the name Me-guad-e-win-ing, meaning battleground.
Address: 1825 Main St NW, Elk River, MN 55330
Website: https://www.elkrivermn.gov/Facilities/Facility/Details/William-H-Holulton-Conservation-Area-57
11. Mystery Chambers
Last but not least of our fun things to do in Elk River is the Mystery Chambers. If you're in the mood for a bit of intrigue and suspense, then the Mystery Chambers are perfect for you. Elk River's escape rooms offer a great group activity for a rainy day. The Main Street attraction is a popular date or family activity, especially when paired with a tasty meal or drink at one of the city's many dining establishments.
There are two mysterious rooms to choose from, where you will face a 60-minute challenge to unlock the mystery and get out of the room before time is up. As you follow the storyline, you'll be met with hidden clues, puzzles, and riddles to hopefully reveal the mystery.
Mystery Chambers offers affordable fun at $24 per person, with special packages for birthdays, bachelor/bachelorette parties, and corporate outings.
Address: 654 Main St NW, Elk River, MN 55330
Website: https://mysterychambers.net/
Wrapping Up The Fun Things To Do In Elk River, Minnesota
Do you agree with our list? Did we miss one of your favorite things to do in Elk River? Let us know in the comments below!
About the Author
Latest Posts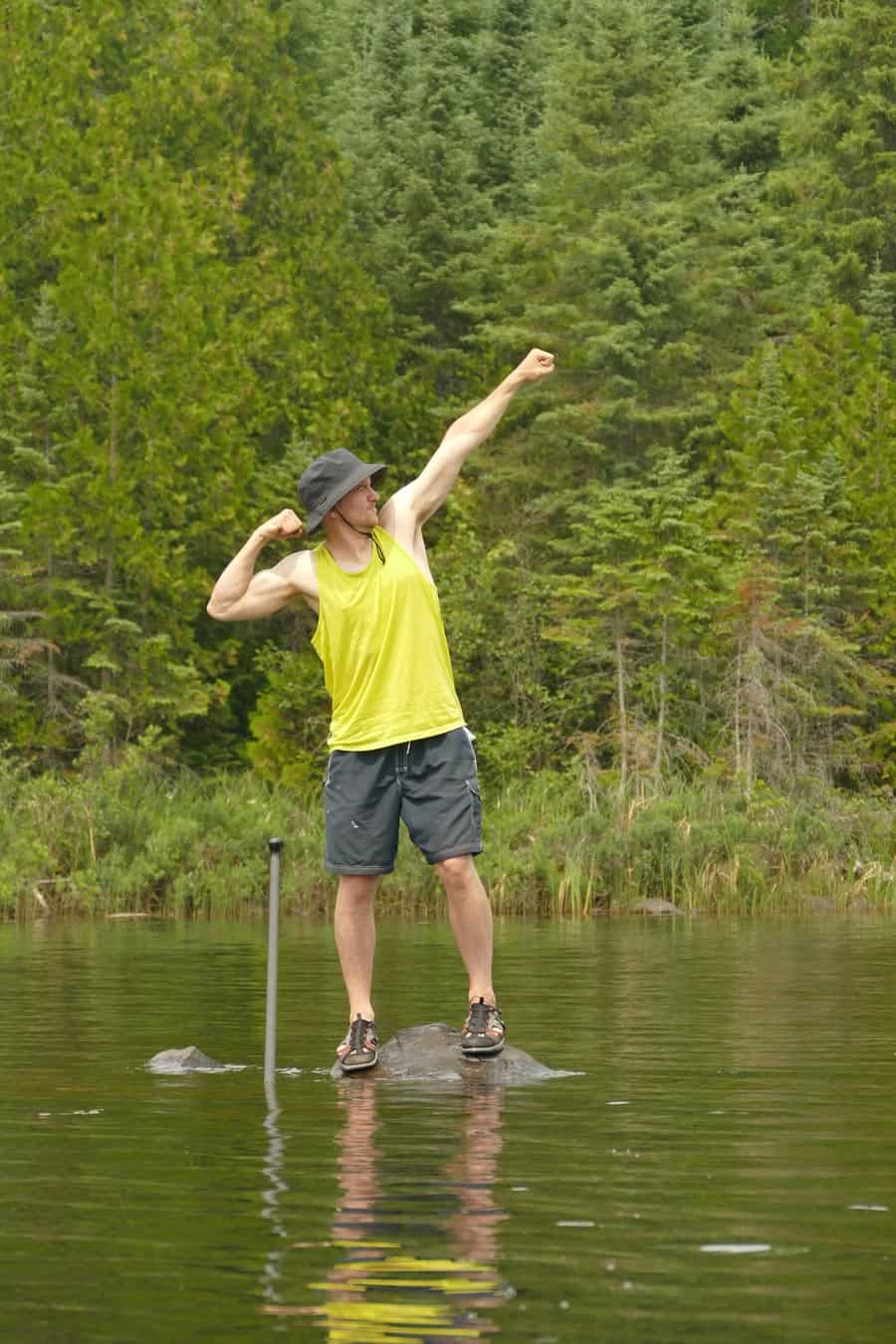 Born in Madelia, MN, to a now 5-generation Minnesota family, Ryan's MN roots go deep.
A painter by day, Ryan founded Life in Minnesota in 2013 with his wife Kelly to chronicle their musings on everything Minnesota. Ryan and Kelly are raising their 7 kiddos in Maple Grove, MN.
When he's not shuttling his kids around to hockey practice, you might find him in the shop working on his leatherwork. Undoubtedly, there will be a family trip to the Boundary Waters Canoe Area every summer, and of course weekends at Grandpa's cabin up north in the summer.