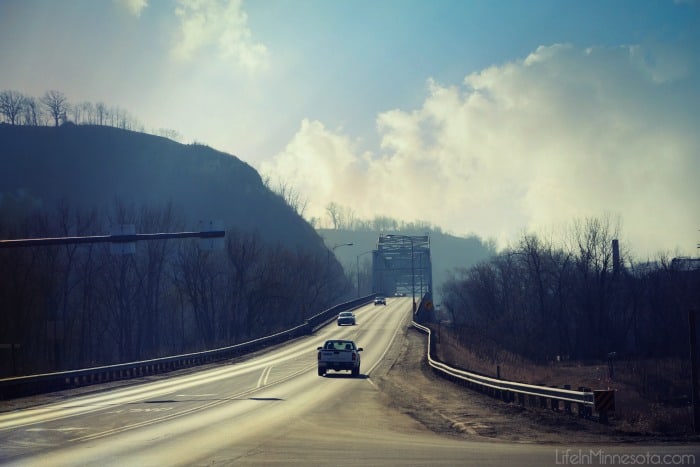 Ready to drop our children off at the Grandparents' house and unwind from everyday life, my husband and I traveled from the Twin Cities to spend the weekend in a small city by the name of Red Wing. The historic atmosphere of Red Wing intrigued me, and I had booked a night away at the St. James Hotel in the remarkable rivertown along the Mississippi River. It's a wonderful place to visit; within a few square blocks we experienced the historical beginnings of this popular city and the modern changes that have continued its reputation as a getaway destination.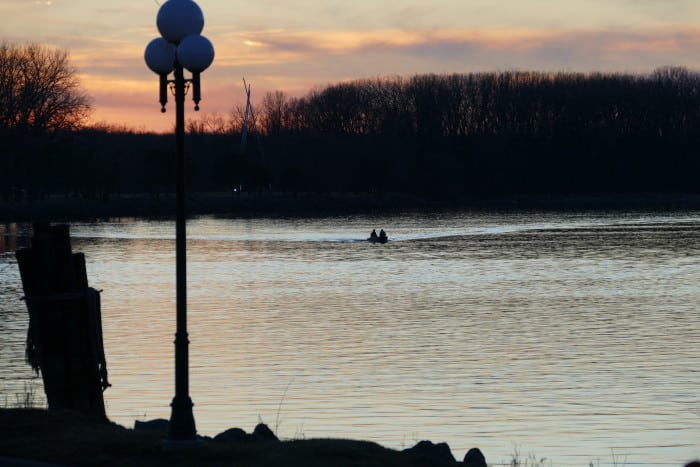 From Plymouth, on the Northwest side of Minneapolis, it took an hour and forty minutes to get to the bridge and cross over into the city. Upon our arrival it was clear we were in for a real treat! Red Wing is abundant with sites that create a living memoir of its heritage from the late 19th century. The old brick buildings remain well cared for and it is very evident by the way the residents talk about their city they are proud of their roots, which makes everything come to life. I could see how beloved their home town was from watching them interact with one another while visiting and it made me want to stay even longer than planned.
Mississippi River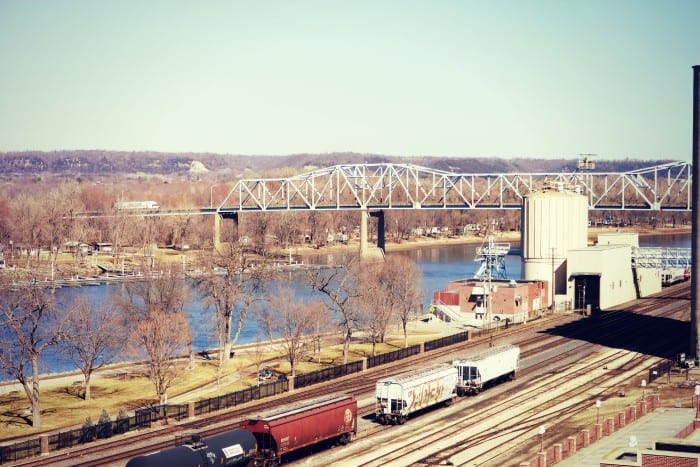 The downtown streets are full of activity, as people admire what the city has to offer, from outdoor leisure and sightseeing to fine dining, and tons of shopping. Proprietors of local businesses, like the fun-loving ladies in the Uffda store, engage tourists in a moment of conversation as they explore each unique shop. I was told the Uffda store got it's name from original owners Rolf and Martha Skyberg in 1977. Uffda is a classic expression meaning surprise, astonishment, exhaustion, and relief coming from the Norwegian origin. The word traveled to America in the 19th century and is commonly used still to this day. Rolf and Martha thought it would be a great name for a Scandinavian shop and I agree, it's a brilliant name!
Downtown Red Wing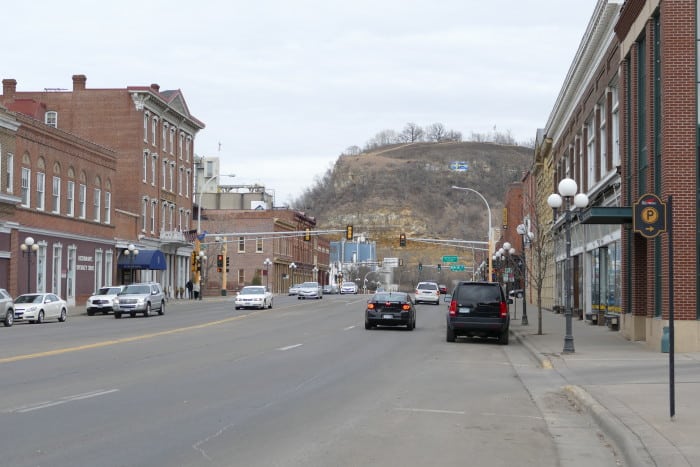 The shopping even offers entertainment. As we were leaving the Fair Trade Books store, the man who was on staff, came running out of the front door calling out "Excuse me! Our bookstore welcomes every new visitor with a free book. Come on back!" Not one to pass up such a bargain I took the young man's offer and returned to the bookstore. I was allowed a free book; however, I had to answer a few questions regarding my interests. He would then choose the free book from my answers. Could he possibly be able to match my idea of a good read with one of their books on the shelf?! Indeed he did, and I am very excited to start reading "All Hell Broke Loose," by William H. Hull. Now that winter is closing its door on Minnesota it seems like the perfect time to indulge myself in a book about a major blizzard that hit Minnesota in November 1940.

Fair Trade Books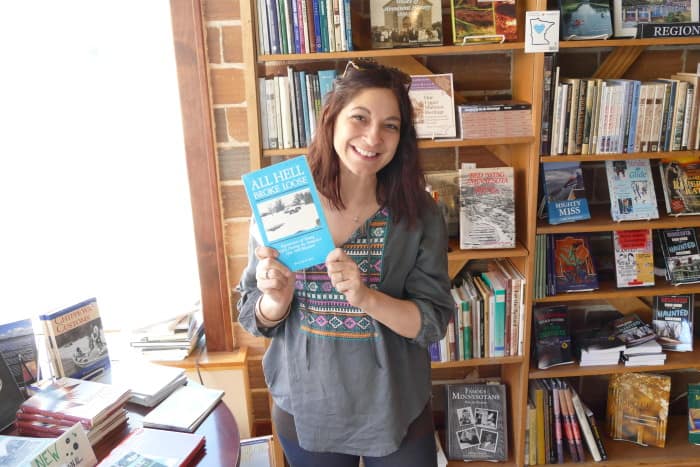 Visitors can't stay in Red Wing without getting a history lesson and we found many places to choose from to learn things we hadn't known before visiting. There is the world famous Red Wing Pottery & Stoneware, the Aliveo Military Museum, the All Americans Ski Jumping Hall Of Fame, the Red Wing Marine Museum, and the world's largest boot, located at the Red Wing Shoe Store/Museum. All of these places will unlock a story visitors can appreciate.
The World's Largest Boot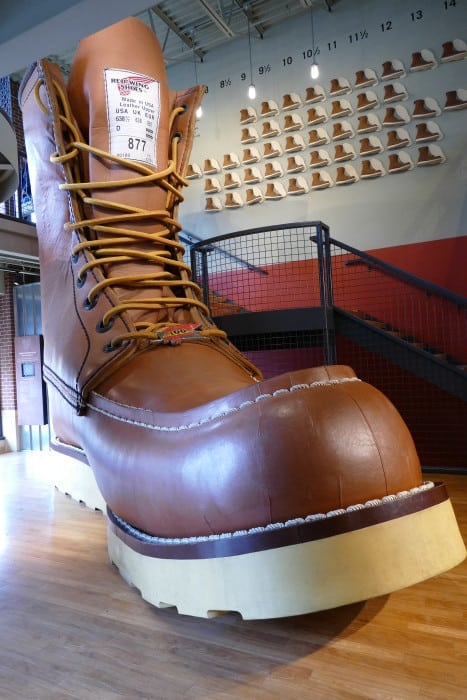 Red Wing dining caters to all different types of palates. Turning north on Old West Main Street we found the Red Wing Brewery. Owners William Norman and Scott Kolby had been homebrewing together for over a decade before the hobby turned into a full time business in early December 2012. The Red Wing Brewery closed the gap from the last time a brewery had its doors open in 1951! They have mastered recipes from previous Red Wing Breweries in the late 1800's and they also offer original beers made right there in the restaurant. Take one of their brews or root beer and tie it together with a slice of Red Wing Brewery's homemade pizza for a nice, hearty meal. If that isn't up your alley there is a new restaurant on Bush Street called Staghead, which is geared toward those with more organic tastes, like goat cheese and hummus, with a good craft beer. The Staghead uses fresh locally-grown foods on its menu. The summer salad of my choice comes from The Veranda in the St. James Hotel; it's called the California Salad and is filled with fresh greens topped with grilled chicken breast, grapes, strawberries, pineapple, oranges, and drizzled banana dressing—trust me, it's definitely worth ordering for lunch!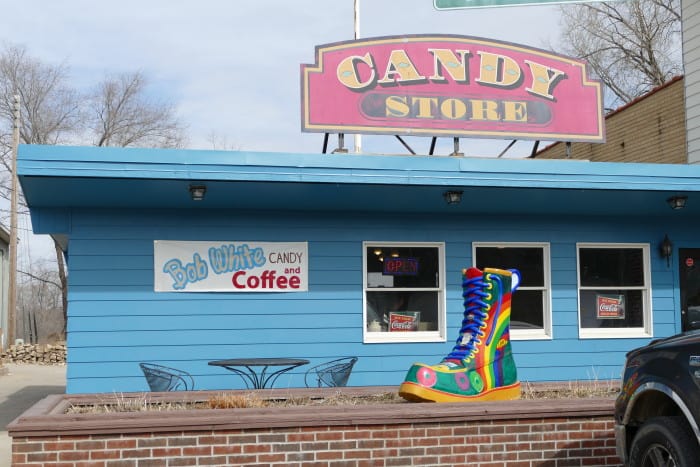 Don't forget to bring your camera! The views during the day include paddle boats, canoes or fishermen with the Mississippi River as a backdrop, and in the evening as the sun is setting Barn Bluff provides a perfect location for a romantic overlook of the whole city. In the warmer months the streets and parks celebrate many family friendly festivals, like River City Days in July, which capture the complete scope of Red Wing's local history and talent.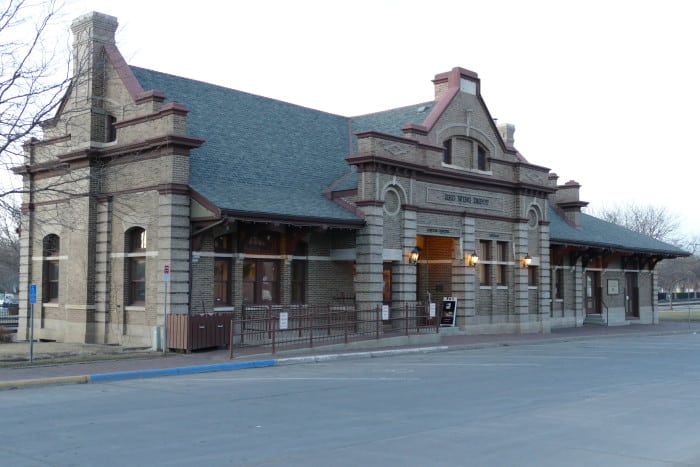 Red Wing is a wonderful place to visit in Minnesota; it is a vibrant city with tons of character. If you hadn't considered it before, plan your getaway now.