Behind the drummer there is an amazing Wife, Mother and Friend –
Kristyn Goold aka KG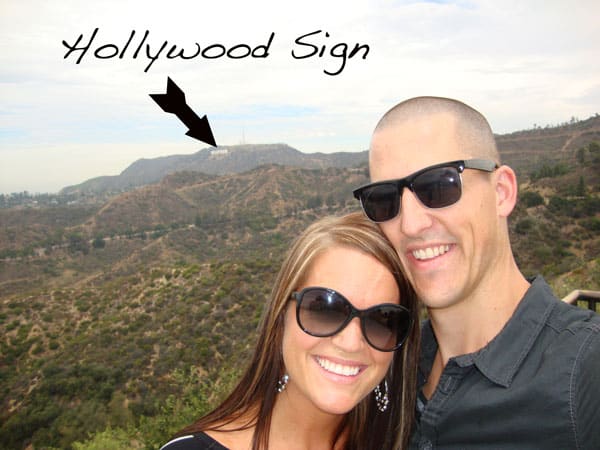 My husband came up with the idea to interview people I admire because there are so many different people I look up to for many different reasons. Our friend Steve Goold is an odvious person to interview since he is a professional drummer, but when you know the whole family you start to realize his beautiful bride Kristyn Goold (KG) is hard at work behind the scenes. She runs the show while Steve is traveling the world on tour with Owl City and she is juggling the crazy everyday schedule with a few friends and family to give her a hand here and there. KG is rockin' the full time Graphic Design job, caring for 2 sweet little girls, cleaning, cooking, driving from here to there and everything else that falls in between.
Get to know my friend who is a super cool chick
ps she designs the best Christmas cards!
What city were you born in? Describe your childhood home and where it was.
I was born in East Moline, Illinois. Our family (me, my mom, my dad and my older brother) lived there until I was three. My mom passed away when I was 22 months old and my dad remarried when I was three and we moved to St. Cloud, Minnesota. There we added my younger sister to the clan. My parents still live in the same house I grew up in.
Did you attend church or religious services? What were your earliest memories?
When I was born, my parents were luthern and did not have a relationship with the Lord. I was baptized as a baby. Shortly before my mom passed away, our neighbor (who was a pastor) led her and my dad to the Lord. My stepmom was a believer and once we moved to Minnesota, attended a baptist church in town. I loved Sunday School, but my favorite thing was AWANA. One of my favorite memories is that we used to go to the AWANA olympics every year and usually placed in the top 3 teams.
Describe you parents. What were they like? What did they do?
I don't remember my birth mom at all, but my dad and my relatives tell me she was quite the spit fire. Full of life. She was a theater teacher and was a performer. My dad is about as opposite as that as can be…and the parent I am most like. He is quiet, humble, yet strong. Full of integrity. He was a teacher until we moved to Minnesota. Then he worked for Golden Plump for 29 years. He just retired in December. My step mom was a teacher as well, but once she married my dad, she was a stay at home mom until us kids were older. Then she did substitute teaching. She is a perfect example of someone with a servant's heart.
What is your strongest image of your father?
My dad is amazing. He is strong and humble. He went through one of life's greatest tragedies in that he lost his wife to cancer. He was left with 2 young kids (6 and 2) and yet rose to that calling with excellence. If I can be half the person he is-I will be thrilled!
How old were you when you went on your first date? Where did you go?
Hmmm…first date. I am trying to remember! (I think) I was 16. My parents had a rule that I couldn't do a one on one date until I was 16. They also had a rule that the guy had to call my dad before we went out. Maybe THAT'S why I didn't date until I was 16!! I couldn't find a guy brave enough to ask my dad! Anyway-we went on a picnic to a park in St. Cloud and just sat and talked. I had known the guy for quite awhile, so it didn't feel awkward or weird. Very fun and low key.
What were some of your first jobs? How much did you make?
My first (and only) job in high school was at McDonald's. My mom was driving me home one day and pulled in the parking lot and told me to get an application. I did, filled it out, had an interview and 20 minutes later, I had a job. I kept wanting to quit, but they kept giving me raises, so I figured it was the best money I could make, so I stayed. I think by the time I left, I was making almost $10/hour!
What were some of the crazy fads you or your friends went through?
Fads…I can't think of anything crazy, but I remember slap bracelets, pinning/rolling your jeans, overalls, hypercolor shirts, girbaud jeans, doc martins…all that fun stuff.
How did you meet your husband and what drew you to him?
I met Steve at Bethel. He lived next door to my best friend from high school. At first, I thought he was a dork and all his drum playing was super annoying, but once I started talking with him…thought he was a pretty cool guy. That and he was cute, so that helped too.
What are some of your fondest memories with your husband?
Before we decided to get married, Steve and I fasted for three days together to seek the Lord's will. Doing that with him and spending time in prayer really solidified our desire to get married. I think it also really solidified our own relationships with the Lord. For that, I am so grateful. I also loved our honeymoon in Hawaii. They call it paradise for good reason. And most recently, we had the opportunity to take our two girls to Florida and Disney World. Getting to experience that as a family will always be a huge highlight in my life!
What things do you find yourself doing that you said you'd "never" do?
Yelling at my kids.
Eating brussel sprouts. And liking them.
Wearing leggings.
Waking up before 7:00 am
What is something that you are really proud of and why?
I am proud of my relationship with my husband and my kids. No-we aren't perfect and we have arguments and issues, but we love each other and we make extra effort to make sure we know that every day. I am proud that I have open communication with all of them. That may change as my girls get older and I get dumber in their eyes, but for now, I feel like we do a good job at talking about things-good and bad.
What are the goals you are still working toward?
I desire to be a better wife and mother. I fail. I get angry. I talk harshly. I don't always approach a situation with as much kindness, humility and love as I should. I am not always supportive when I need to be. I don't always take criticism well. I forget that my kids are human too and will not always be perfect angels. I forget that I am their #1 role model and I need to display Christ to them.
Are there any super heros 🙂 or role models you look up to?
This question is ironically after the last one…
The two people I look up to the most are my mother-in-law, Pam Goold and my Grandma Marlow.

Pam is the prime example of a loving, kind, supportive and faithful wife and mother. I can't tell you how many time I catch myself in a situation reacting wrongly and thinking "This is NOT how Pam would handle this." and most times that makes me stop and pray…because that is what she would do. Her love and trust in the Lord is praise worthy. She is a Proverbs 31 woman.

My Grandma Marlow just passed away this last February. She was my birth mom's mother and a HUGE part of my life. Grandma's story is one that is not glamorous as well. She grew up poor, went to college-which was not common for women in her day. She got a degree and moved to Washington D.C. to work as a secretary in the pentagon. There she met a general who eventually became her husband. He was 29 years older than she was. They had three children, including my mom, and when they were young, he passed away. My grandma was left a single mom of three kids and had to work several jobs just to make it. They were incredibly poor, yet she never gave up. Eventually she met and married my grandpa-but never lost her fighting, hard-working spirit. And even went through the tragedy of losing her daughter as well. She is such an inspiration to me. She loved her family and fought for them like no one I have ever known.
How did you choose your children's names?
Betty's full name is Elyzabeth Carolyn Goold. She is named after Steve's grandma Betty Goold (whose name was Cordelia Elizabeth) and my Grandma Marlow and birth mom-both whose names were Carolyn.

Suzy's full name is Susan Trinky Goold. She is named after Steve's mom Pam (whose name is Pamela Sue) and Steve's Grandma Trinky. (Trinky is her nickname which she has gone by since she was a child.)

It's no coincidence that my kids are named after the two women I admire most!
What do you find to be the hardest part about raising kids?
Not "getting" them sometimes. Suzy is still at the age where she is compliant and wants to obey. She also has a personality that is very similar to mine and I usually can understand where she is coming from. Betty is a whole different story. She is SO much like Steve and there are so many times when I just don't get where she is coming from. She is very dramatic and passionate about life-which are incredible qualities, but they have to be honed. I haven't figured out how to do that well yet…mostly because I don't get it! :o)
If you could live anywhere in the world were would it be?
Somewhere warm. Not hot…I like fall, but I could do without snow and below freezing temperatures.
How do you handle life while Steve is on tour?
Prayer, support from family and friends and unbelievable amounts of organization!
If you could have any sort of career in anything what would it be?
I love doing graphic design and have been learning more about photography. I also really like the new skincare business I have started. I am learning that I might just like being challenged and being my own boss. I won't go so far as to call myself an entrepreneur, but I like learning and trying new things.
What do you do for your free time? Do you have any hobbies?
HAHAHAHA! Free time? What's that?! :o)

I do really love to cook and research how to make healthy food for my family.
What is your favorite meal to cook?
This is a hard question! I just really like to cook. If its summer, I love a good steak on the grill with some corn on the cob and watermelon. If its fall, I love to make pumpkin stew because its a tradition for our family. I also really love making Thanksgiving dinner. If its winter, I love making sweet & sour chicken with Betty-its her favorite meal. Spring…anything really fresh…salads, fruit, etc.-mostly because I probably gained 15 pounds over the winter! :o)
Did you have nightmares or a fear as a child that still comes back every now and then?
I grew up with the Wetterling family and lived close to where Jacob was abducted. Someone breaking into my house or taking my kids is a fear I have to surrender often.
If you could meet anyone who and why?
I'd love to meet my birth mom. Obviously some day I will see her again, but I have always wondered what she was like. I've heard stories and she sounded like a pretty fun gal.
What is your favorite movie or tv show?
I am a reality tv fan…nothing crazy, but I like Suvivor, Amazing Race, Big Brother and sometimes The Bachelor. I rarely watch live tv anymore though. I occasionally watch Psych, 30 Rock or Grey's Anatomy on Netflix though.
Are you a morning person or a night owl?
Both? Or maybe in between? I rarely make it past 11:00 pm, but if I sleep past 9:00 am, I feel like I wasted the morning.
Favorite place to eat?
Redstone-best darn banana cream pie ever!!
Favorite place to shop?
H&M or Target or online-depends on what I am shopping for.
Favorite thing to do with your girls?
Cook together or snuggle in bed at the end of the day and watch them fall asleep.
At the end of the day what do you do to relax?
If Steve is not home: Pick up the house so that in the morning its clean.Organize and get set up for the next day so I am not frazzled in the morning. Play a game on my computer in bed. If Steve is home: Watch 30 Rock episodes and have some wine.
What do you want to be remembered for when people look back at your life?

I hope I am seen as a wife who was supportive and loving to her husband. A wife who saw the joy of allowing her husband to be the leader of their home. A mom who loved her kids unconditionally and taught them about Christ. A mom who was fun, yet knew the importance of being a parent and not just a friend. Someone who loved, was kind, served others, exuded Christ and put others first. Someone who loved the life the Lord gave me and lived it to its fullest.
Amen to that last one I would like to be remembered for the same. Thanks KG for taking the time to answer my questions. I am proud to have such a wonderful woman in my life to look to when I feel weak. I give you tons of credit for all you do each day. You are an amazing person and very beautiful on the outside as much as in the inside.
xoxo Kelly
Kristyn is also starting to sell Rodan & Fields products. I asked her to share some information about the skincare products. This is what she wanted to tell you all:
I am a graphic designer, a wife to Steve and mom to Betty and Suzy. In the past year, Steve has gotten more and more work touring as a musician, which leaves me as a very busy mom who works full time! I began praying about what MY future would look like as far as whether or not I should be working full time and trying to support my husband in what he does. I still don't have a definite and clear answer to that, but the Lord did bring about an opportunity that may just be an answer in the future. The more I learn about it and see how it works, the more promising and exciting it is becoming! A few months ago, my husband's cousin started talking to me about joining her in selling Rodan & Fields products. I have very sensitive skin, so I was pretty skeptical about me even liking the products, much less selling them. Long story short, I tried them and after one use, I was totally sold! I loved them. My skin felt better than it has in years. Then, I began looking into the business side of things and got even more excited about this whole thing! So, as of the beginning of November, I have started selling skin care products with Rodan and Fields Dermatologists!
What is really great about becoming a consultant for Rodan & Fields is that not only are the products really great and have proven results, the business side of it gives amazing flexibility, lots of opportunity for making good money and spending more time with your family or doing something you are passionate about. The doctors who started Rodan & Fields are the creators of Proactiv, but wanted to create a new product line that fights aging, blemishes, sun/dark spots and sensitive skin. It is truly the next big thing. There is unlimited earning potential and you can easily adapt this into your life right now. One of the things that sold me on it was the fact that all ordering is done online, so you really don't have to hold "parties" or host events if you don't want to. Granted, those things are great ways to get the word out, but can also be intimidating.
Check out the products on my webpage (www.kgoold.myrandf.com)
About the Author
Latest Posts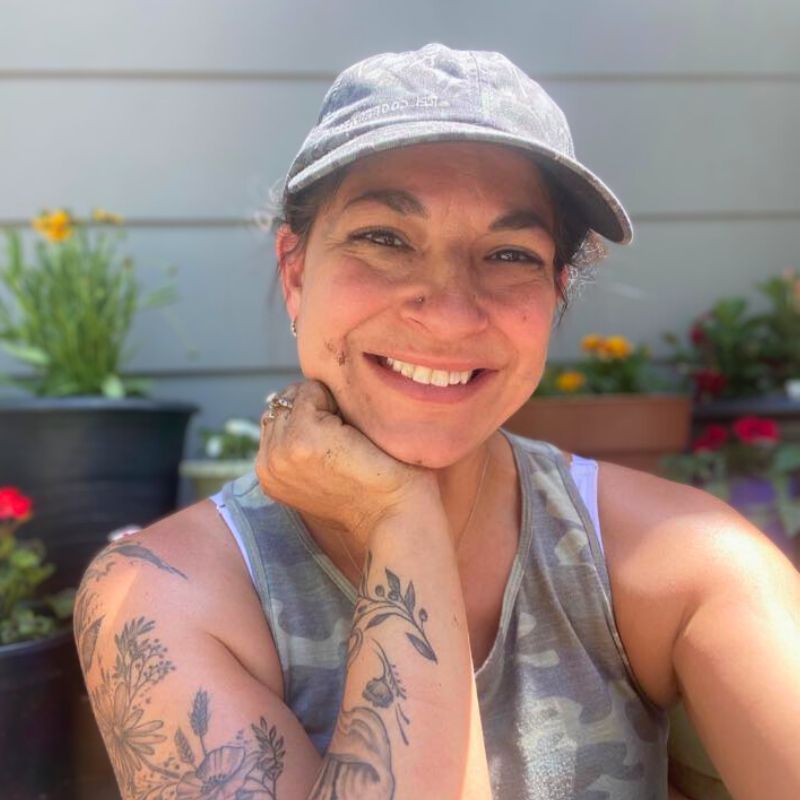 Hi! My name is Kelly and I run Life In Minnesota with my husband, Ryan.
My vision for LIM is that it shares engaging stories of unique Minnesotans and that it's considered a wonderful resource that helps make every life in MN more awesome!
I can be reached at kelly@lifeinminnesota.com
#LoveWhereYouLive #LifeInMN