A week wouldn't be enough time to tackle all the things to do in Alexandra MN. Any of these activities would make the perfect addition to our list of Minnesota day trips. With its mix of beautiful nature and downtown delights, Alexandria, Minnesota, is a perfect destination for all sorts of trips and vacations. Are you looking for a romantic getaway? A family weekend away? Whatever your reasons for traveling, you're bound to find what you're looking for in Alexandria and the surrounding lakes region. Here are thirteen things to do in Alexandria, MN, that will keep you entertained and represent the best of what this northern paradise has to offer.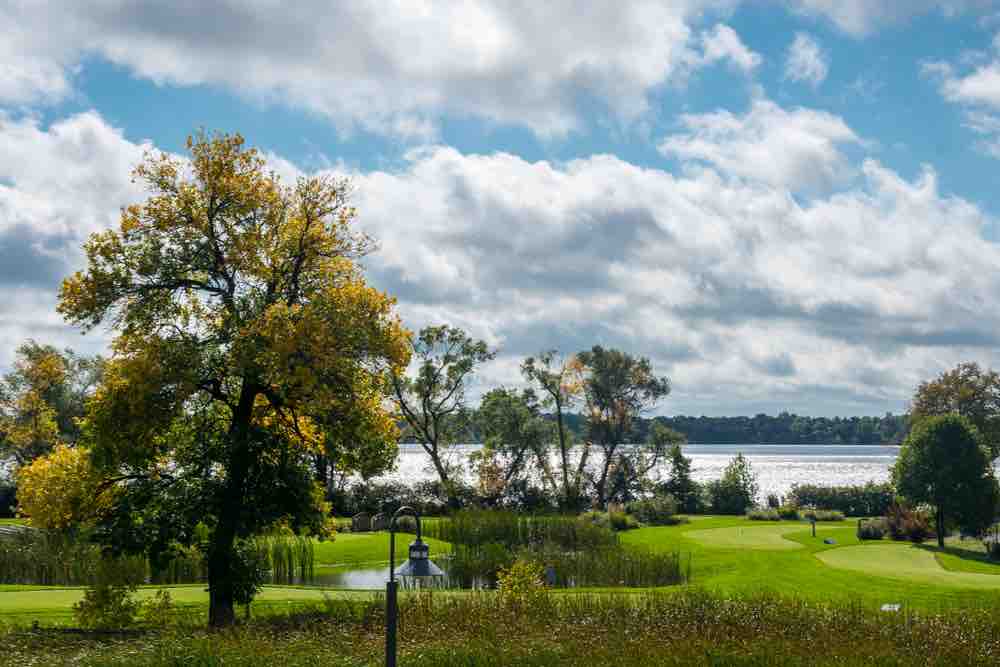 This fifty-five-mile trail is the first reference point for nature-lovers in the Alexandria lakes region. And while it is long enough in its own right, it connects with two other trails for a combined 130 miles of possible trekking. Of course, the whole trail system isn't doable in a single go, but its impressive length means that you will never run out of new stretches to explore.
You'll want to immerse yourself in the natural beauty of the trail with all the activities available. Walking and jogging are the most obvious. But you can experience the Central Lakes Trail by bicycle and even snowmobile in the winter months. The beauty you find on the trail will make it easy to see why nature is such a big part of many things to do in Alexandria, MN.
This massive body of freshwater is one of the most famous lakes in the region for a good reason. It is stunningly beautiful and suitably large, at 5,724 acres, for many water-related activities. Fishing is one of the most popular activities in Alexandria. And Lake Miltona boasts sturdy populations of northern pike, largemouth bass, muskellunge, and black crappie. The lake is managed by the Minnesota park's department, ensuring the fish populations are seeded and protected.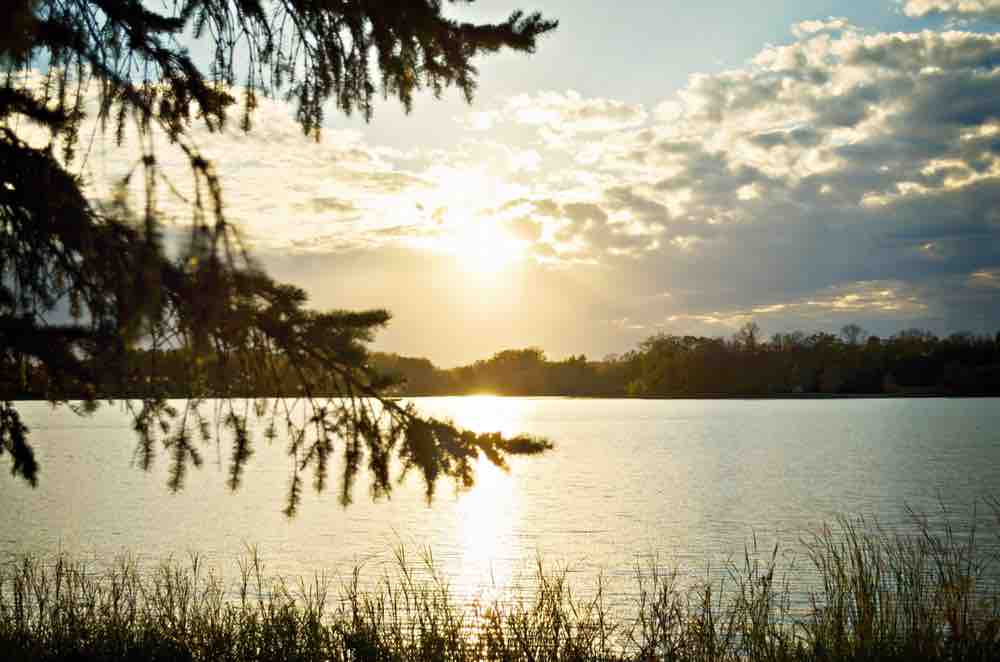 Though significantly smaller than Lake Miltona at only 1,800 acres, Lake Le Homme Dieu is unparalleled in natural beauty and has a large population of game fish of its own. Along with the naturally occurring northern pike, largemouth bass, bluegill, and brown bullhead, the lake hosts a stocked population of walleye. There's plenty of options for people casting a line. While some prefer larger lakes, savvy anglers know that smaller bodies of water are more comfortable to master.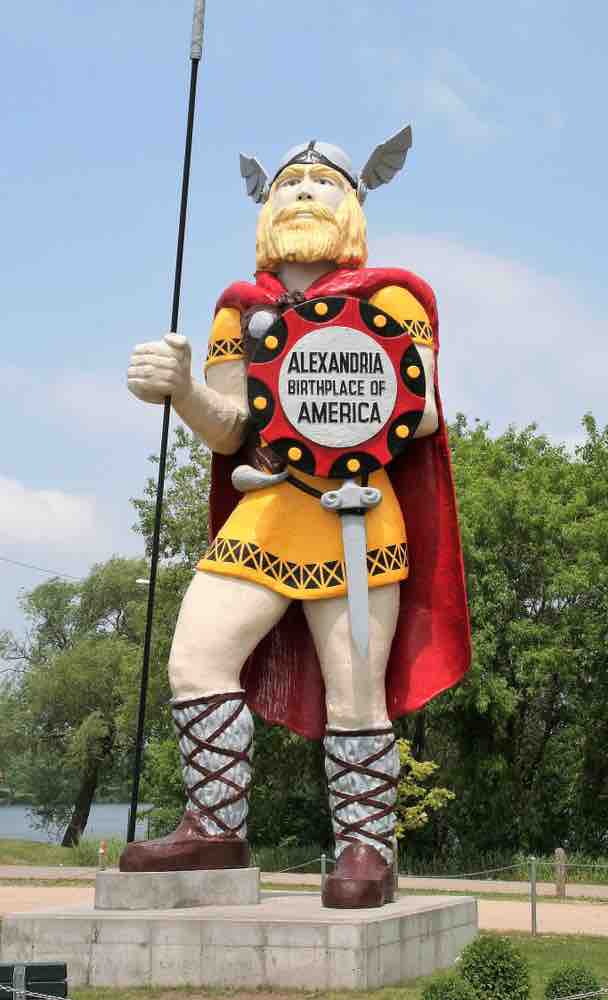 Every community depends on a bit of local mythology to cultivate a unique character and authentic mystique. In the case of Alexandria, locals take pride in the supposed visit of Norsemen to the region in 1362. The giant statue, "Big Ole the Viking," asserts the historicity of this dubious event. Built for the 1964 World's Fair in New York, the figure stands an imposing twenty-five feet tall. While "real" Vikings might never have set foot in Alexandria, Big Ole has become the city's most famous resident. He attracts countless visitors every year. After a 2016 restoration, the statue is in as good of shape as ever. Seeing Big Ole in person is unforgettable and one of the most popular things to do in Alexandria, MN.
The Historical Society is another must-see for attraction for visitors to Alexandria. Since its founding in 1976, the historical society has furthered the understanding of the region's unique history and culture. It is the first place to visit if you're researching the area, as it houses historical records and oversees genealogical investigations. If you think you have long-lost ancestors in Alexandria, this is the place to put your theory to the test.
For museum-lovers, this is another must-see in Alexandria. With eight distinct collections, the maritime museum displays the tools and methods used for navigating Minnesota's lakes. From model boats to historic fishing supplies, there is plenty for visitors to take in. The museum also features a gift shop, making it a perfect place to pick up knick-knacks, gifts, or souvenirs.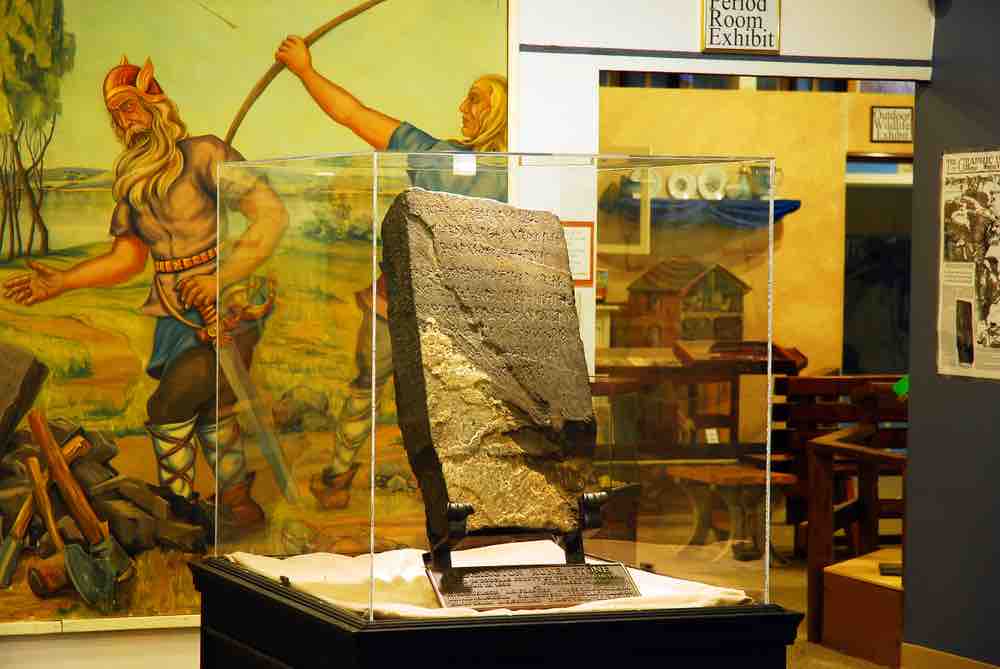 With "Big Ole" stationed just out front, it's impossible to miss this extraordinary attraction. This unique museum is just one fascinating thing to do in Alexandria, MN. It's most famous for an inauthentic artifact. A bizarre situation in which Alexandria's Runestone Museum finds itself. The object in question, the famous "Kensington Runestone," was once thought to be of ancient Norse origin. It suggested the presence of Scandinavians in Minnesota in the fourteenth century. Research has shown that the runestone is much more likely to be a nineteenth-century hoax than a genuine medieval artifact. Nonetheless, the Kensington Runestone deserves its place in Minnesota history as a curiosity, if nothing else.
There is more than just the stone at the Runestone Museum. Visitors can also learn about the region's earliest pioneers' lifestyle, making its galleries an excellent starting point for an educational trip to the lakes region.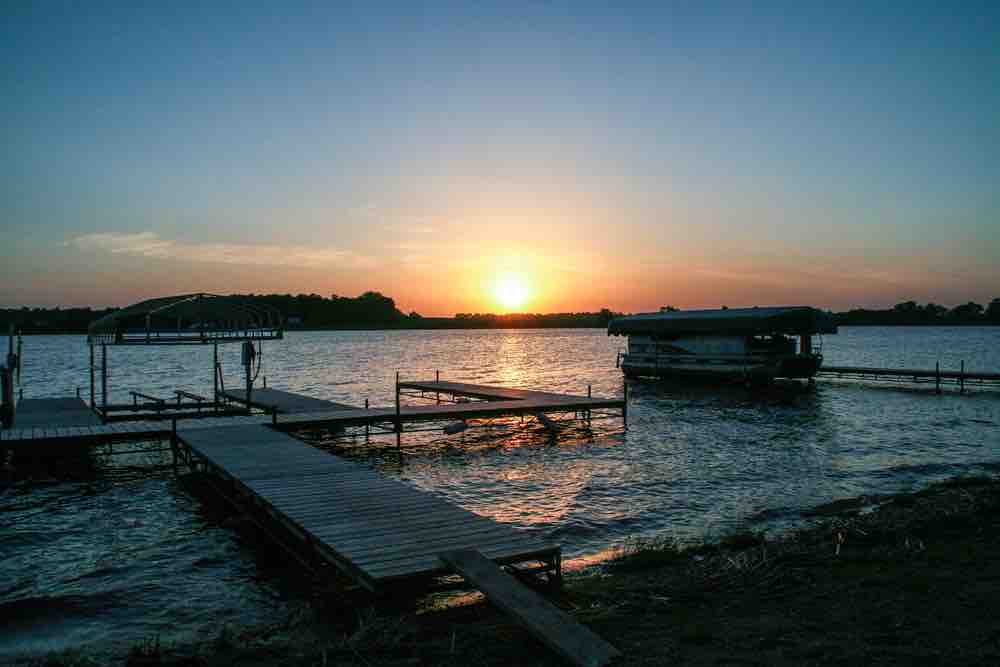 If you're a summertime visitor to Alexandria and you feel disappointed not to be able to skate on the gorgeous lakes, take heart that the city boasts an ice rink. It's located right downtown in the Runestone Community Center. We're not talking rinky-dink, smalltown arena. The impressive facilities include a "warming room" to take the chill off after your time on the ice.
If you're hoping to get a workout during your trip to Alexandria, take a look at the Lakes Area Recreation center. It features a full-service gym with a weight room and even an area for aquatic exercises. Regular visitors to Alexandria can get a seasonal pass. At the same time, single-day admittance is available for those who are just passing through.
With so many things to do in Alexandria MN, from visiting museums and walking the trails, adult visitors to Alexandria might find get a little thirsty. You can head to the Copper Trail Brewing Company to add rest to your recreation. Craft beers are brewed on-site and carry robust lakes region flavor. Check out the games to keep everybody entertained, and pizza and bar snacks come piping hot from the kitchen. If you're craving a more substantial meal, no problem. Copper Trail lets patrons bring in food from outside restaurants.
Until 2011, it was illegal in Minnesota to brew and consume beer at the same location. When this law was overturned, Copper Trail Brewing Company sprang into existence, giving Alexandria a taste of the craft beer phenomenon sweeping the nation.
For a dining experience that will keep the whole family happy, this restaurant is the best that Alexandria has to offer. The entire family will find something they like on the expansive menu. Patrons can opt to sit on the picturesque patio in the summer months instead of in the dining room. Plus, wine lovers will find a full selection of both red and white to peruse. If you're looking to hold an event in town, you couldn't do wrong with reserving a private space at Doolittle's.
Visit the Depot Express for a unique dining experience in a historical setting. The building was constructed in 1907 to be the Great Northern Railway Depot. In the 1980s, the current owners restored the property and converted into a restaurant. It is renowned for its incredible views of the lake and its relaxed vibes. If you've brought your dancing shoes, you'll be glad to learn that there are DJs on the weekends, making the Depot Express the grooviest one of the things to do in Alexandria MN.
Named for the lake whose shores it sits on, this gorgeous theater is a necessary stop for any art lovers. With new productions brought to the stage almost every week, the Theatre L'homme Dieu has a reputation for satiating the hunger for culture from residents and visitors alike. In the summertime, a music series provides more raucous entertainment.
With seats for 272 people, the theater is spacious while maintaining a feeling of intimacy between actors and audience. Walking through the lakeshore forest to reach the theater, you're sure to have a cultural experience unlike anything you've experienced before.
With so many things to do in Alexandria, MN, rest assured you will enjoy your visit to this one-of-a-kind Minnesota town. From nature trails to restaurants, rustic theaters to museums, sometimes it seems like Alexandria has it all. Don't feel confined by this introduction to the many things to do in Alexandria MN. Use it as a guide, and then continue to explore on your own. You'll find plenty more singular experiences and places just waiting for you.
About the Author
Latest Posts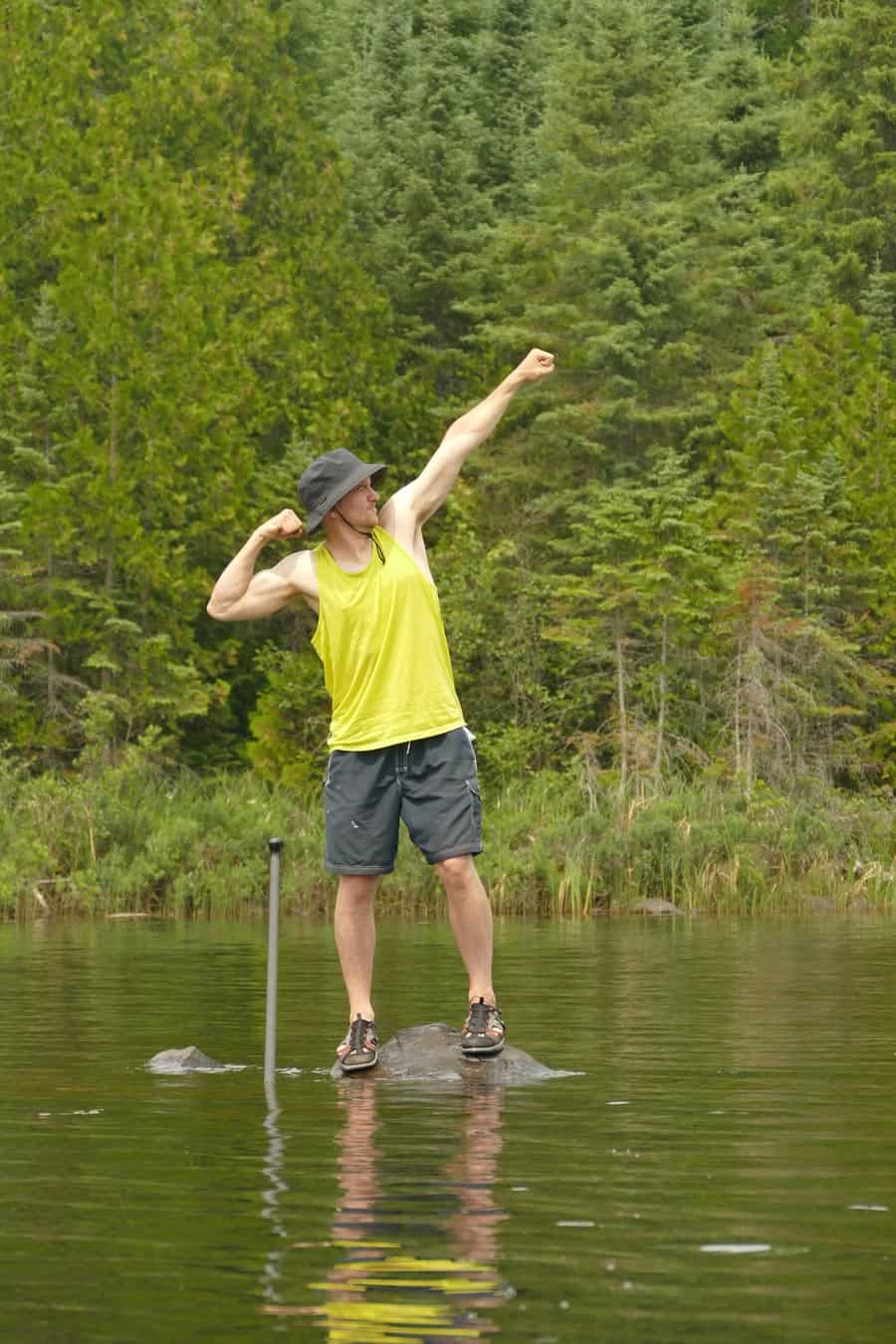 Born in Madelia, MN, to a now 5-generation Minnesota family, Ryan's MN roots go deep.
A painter by day, Ryan founded Life in Minnesota in 2013 with his wife Kelly to chronicle their musings on everything Minnesota. Ryan and Kelly are raising their 7 kiddos in Maple Grove, MN.
When he's not shuttling his kids around to hockey practice, you might find him in the shop working on his leatherwork. Undoubtedly, there will be a family trip to the Boundary Waters Canoe Area every summer, and of course weekends at Grandpa's cabin up north in the summer.