Are you looking for great things to do in Hopkins, Minnesota? If so, you've come to the right place. From the Hopkins' historic downtown, coffee house, and brewery to axe throwing, biking, dancing, and more, you will find a vibrant community with a neighborly hometown feel. It truly is a beautiful place to visit and explore.
Come along and discover some of the great things to do in Hopkins, Minnesota.
1. Get Your Game on at SS Billiards
Check out SS Billiards on 11th Avenue in Hopkins. This game hall features video games, arcade-style games, pool, pinball, and other games. This is a family-friendly establishment, and no alcohol is served here. The facility is well-maintained, clean, and has been owned by the same kind and attentive family since 1972.
SS Billiards offers twenty-one pinball machines, five pool tables, and approximately twenty arcade and video games. Games are still extraordinarily wallet-friendly, at only twenty-five cents (or less!) per game.
Not only can you bring your family or meet your friends at SS Billiards, but you can also buy arcade game machines here as well.
You can find SS Billiards at 732 11th Avenue S, Hopkins, MN
2. Eat a Raspberry at the Raspberry Festival
The unforgettable Raspberry Festival happens every summer and is a weekend of sweet raspberries and even sweeter people. On the first day, you can eat and buy goods on the street. While you are there, don't forget to watch and maybe participate in the community activities and sporting events.
You will be part of an annual traditional celebration. Both residents and tourists can register to be Raspberry Festival vendors.
Find the Raspberry Festival a 1609 Main Street, Hopkins, MN
3. Historic Downtown Walk
Take a family stroll around Hopkins' downtown to learn about the city's history; learn why this city was named Hopkins, and discover the meaning of their slogan 'Think Hopkins!'
Downtown Hopkins is full of shops that have been preserved for their original, historically accurate appearance. Westwood Professional Services created the clock tower with the help of the city council and the clock is the landmark of the Hopkins Downton. Take a stroll by the Clock Tower Plaza and Opera Hall.
You will find many delicious restaurants all around downtown. On Main street, you can find information about the historic walking tour at the Hoplons Historical Society. At the moment, they are open Thursday and Saturday. Thursday from 10 am to 1 pm. However, on Saturday it is only open from one to four in the afternoon.
Find the Hopkins Historical Society at 33 14th Avenue N, Hopkins, MN where they will be happy to answer any of your questions.
4. Explore Hopkins Center of Arts
The Hopkins Center of Arts's mission is to include art pieces created by artists of any age, race, or background. This mission helps to share and educate the community about various creative experiences and expressions.
Not only will you enjoy tangible pieces of artwork, but at the Hopkins Center of Arts, you can listen to concerts, and watch performances. If you are interested in auditioning for performances, look into the Stages Theatre Company that brings most of the shows to the stage. It welcomes and hopes to include everyone.
The Center is open from Monday to Saturday. For most days it is available from 10 am to 6 pm. Except for Tuesday, it is open from 10 am to 8 pm.
Find Hopkins Center of Arts at 1111 Mainstreet, Hopkins, MN
5. Have a Beach Day at Shady Oak Beach
Shady Oak Beach is just a short drive to Minnetonka, which is a neighboring city to Hopkins. Here, you will find picnic and playground areas along with a beautiful lake beach that offers water activities such as swimming, canoeing, kayaking, paddleboarding, volleyball, and more. Spend an afternoon or the entire day soaking up the sun with your family and friends.
You can find this Beach at 5200 Shady Oak, Minnetonka, MN
6. Experience Three River Parks Routes
Are you feeling adventurous? Grab your bike and take one of five bike trails in the area.
The first trail is the River Bluffs Regional trail that runs from Hopkins' downtown to Chaska's downtown.
Cedar Lake Regional Trail is the most popular route, and runs from Hopkins to Minneapolis. It will pass the Great Northern Railway.
North Cedar Lake Regional Trail will run from Hopkins to Minneapolis as well. It is a reasonably short route of four miles. You will be able to bike around Cedar Lake, located in Minneapolis.
Lastly, Lake Minnetonka Regional Trail is about fifteen miles long, and runs from Hopkins to Victoria's city. In this route, you will enjoy scenic views of Lake Minnetonka.
7. Throw an Axe at Bad Axe Throwing
Try throwing an Ax at Bad Axe Throwing. Located just outside of Hopkins, you can go on a walking tour and throw an axe at a variety of different targets. Bad Axe Throwing also offers craft beer and wines for you to enjoy while visiting.
Check out their website here for ticket information and lane reservations. What if you've never thrown an axe? No worries; you don't need any prior axe handling experience to try it out.
You can find Bad Axe Throwing at 2505 Kennedy Street Northeast, Minneapolis, MN
8. Dance at the Costa Rica Ballroom
The Costa Rica Ballroom has been around since 2006. They specialize in dances such as ballroom, swing, Latin, weddings, and much more.
The people at Costa Rica Ballroom have the mission to teach people of all ages and all skill levels the art and love of dancing. They welcome everyone. Call 612-240-9053 to schedule one or more lessons with one of the five instructors.
You will find Costa Rica Ballroom at 816 Main Street, Hopkins, MN
9. Sip a Cup of Coffee at the Depot Coffee House
If you love coffee then you must derail to the Depot Coffee House. This long-ago train depot now serves as a wonderful coffee house offering some of the best freshly brewed coffee around, that's roasted locally. The Depot Coffee House was created by a community of students to offer a chemical-free hang-out location along with a trailhead for area bike trails.
You can also check out their website for information on upcoming talent as well as reservation opportunities.
Enjoy a warm cup of coffee on a cold Minnesota morning at the Depot Coffee House, located at 9451 Excelsior Boulevard Hopkins, MN
10. Get a Drink at LTD Brewing Co.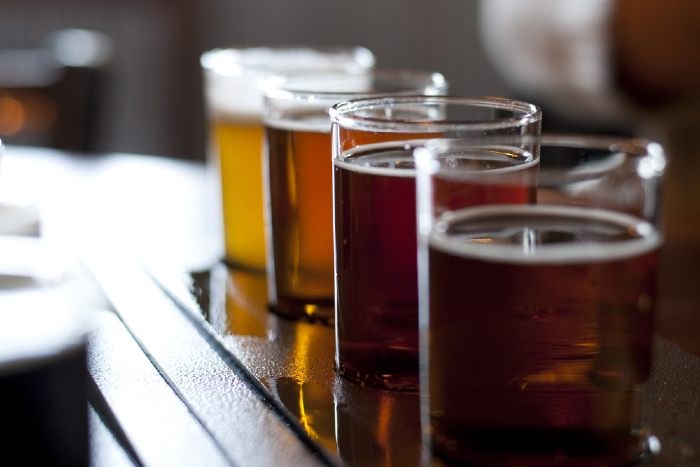 LTD Brewing Co. is the perfect brewery to relax at after a long day. Offering unique craft beers that are rotated regularly, you will always find something new to taste. Check out their website here, to see what's new on tap as well as the variety of events they have brewing.
Open only to ages 21 and older, LTD Brewing Co. is open daily and located in Hopkins Downtown area.
Meet your friends at LTD Brewing Co. at 25 Main Street, Hopkins, MN
Wrapping Up the Great Things to Do in Hopkins
After exploring one or more of the great things to do in Hopkins, Minnesota, we'd love to hear what your favorite experience or attraction was? Also, if you know of another great activity that we missed, please let us know in the comment section.