If you need the sun on your face, fresh air filling your lungs, and good food to make your weekend, you need to experience all the things to do in Two Harbors MN. Plan a weekend a make the 30-minute drive from Duluth to Two Harbors. It's positioned on Lake Superior's shores, this small town is packed with hiking, biking, sailing, kayaking, and so much more. You can stay at a lakeside resort, or in a historic lighthouse unlike anywhere else in Minnesota. From great food and charming accommodations to outdoor adventures for the entire family, make Two Harbors Minnesota your next getaway.
What Are The Top Attractions in Two Harbors MN?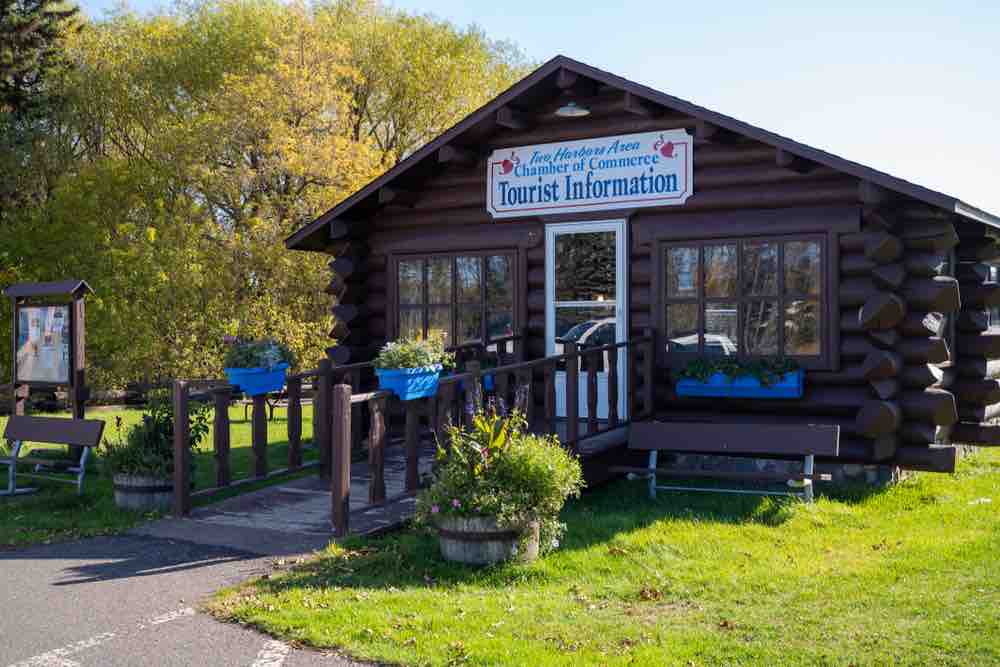 The Lake County Historical Society manages the museums and attractions in Two Harbors Minnesota. They're the perfect places to brush up on your Minnesota history with first-hand accounts and artifacts.
Do you love fresh office supplies? Do newly sharpened pencils or a new roll of Scotch tape make your morning at the office? Then swing by the 3M Museum to see the humble beginnings of the now multinational conglomerate.
Quick, name the top industries in Minnesota during the 20th century! If you faltered, maybe you need to stop by the Depot Museum, on the National Register of Historic Places. It's a massive brick building that played a significant role in the development of industry in Minnesota. During your visit, you'll learn about the timber industry and commercial fishing.
Even if boat museums aren't your things, the Edna G. will charm you. She worked as a tugboat on the Great Lakes for 80 years. She's decommissioned in Agate Bay now, but at the Bicentennial, she raced a diesel-powered tugboat and a Coast Guard cutter and defeated them both handily.
What are the Best Restaurants and Bars in Two Harbors MN?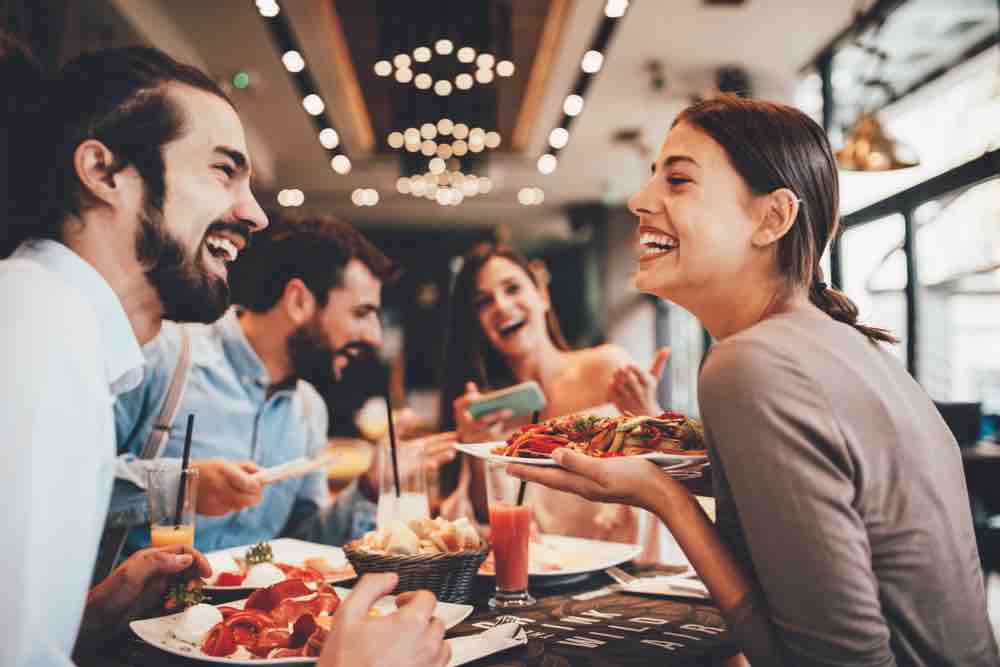 Fuel up for a day of adventure with the best coffee in Two Harbors. Don't skip the pastries, they're the perfect snack after a day in Gooseberry Falls or hiking the Superior Trail.
Is it just us, or does brunch hit differently when you're on a minibreak? We're all about getting up early and seeing the sites while on vacation, but you have to take a day to sleep in, relax, and enjoy a laid-back brunch. Head to Louise's Place for the perfect start to your stay in Two Harbors.
If you're staying the Superior Shores Resort, make a stop by the restaurant for an unbelievable view of the lake. The menu balances Minnesota staples, like a Tater Tot Hotdish, with seafood and prime rib.
Head here when you're craving a burger and beer night. They have plenty of outdoor seating in the summer, and there's an extensive kids menu with fruit cups, mac and cheese, and grilled cheese.
There's no better way to get to know an area than by stopping by their brewery to drink the way the locals do. Expect to find a mix of tourists and Two Harbors residents at this brewery on any night of the week.
The Best Romantic Things To Do in Two Harbors MN
Minnesota small towns make it easy to plan a date night or romantic weekend getaway. Two Harbors is no exception. Stay in cozy bed & breakfasts, take walks by the lake, and get takeout from the local restaurants for beach picnics.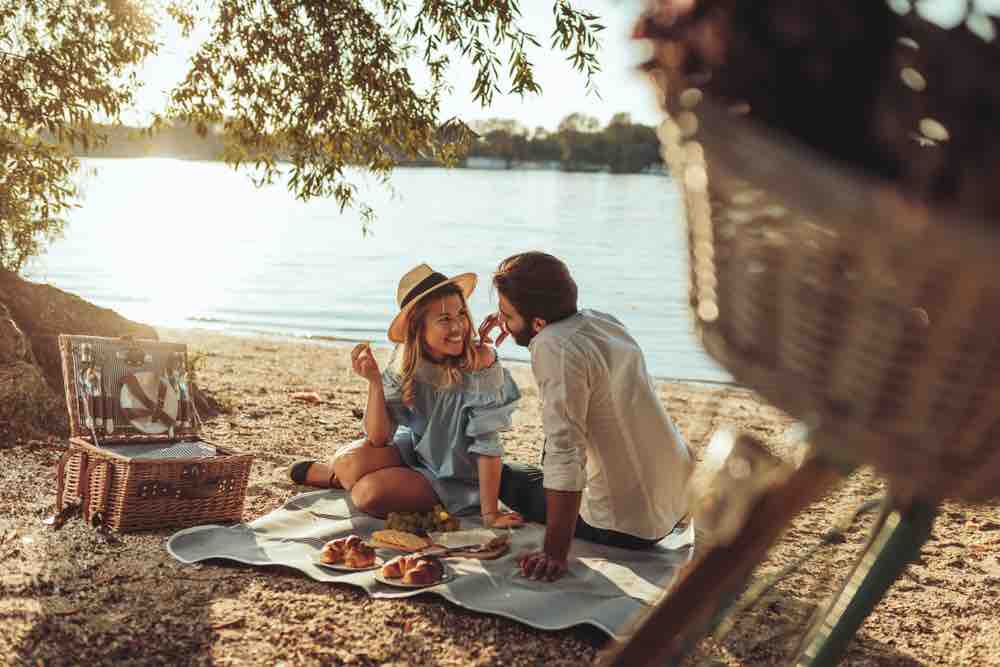 Right between Agate Bay and Burlington Bay, you can stay in a real historic Two Harbors lighthouse where all the rooms have impressive lake views. Plus, you get free passes to most of the area museums with your stay.
The resort has four properties, so you're sure to find your perfect hotel type. Don't worry, they all offer romantic views of Lake Superior.
The interior of this pie shop isn't the most romantic, so head to the takeout counter and get a slice or two to go. They come in perfect individual containers, ideal for enjoying next to the water at sunset. If you're picnicking in the area, they're a must-have to complete your basket.
What Are The Best Outdoor Activities in Two Harbors?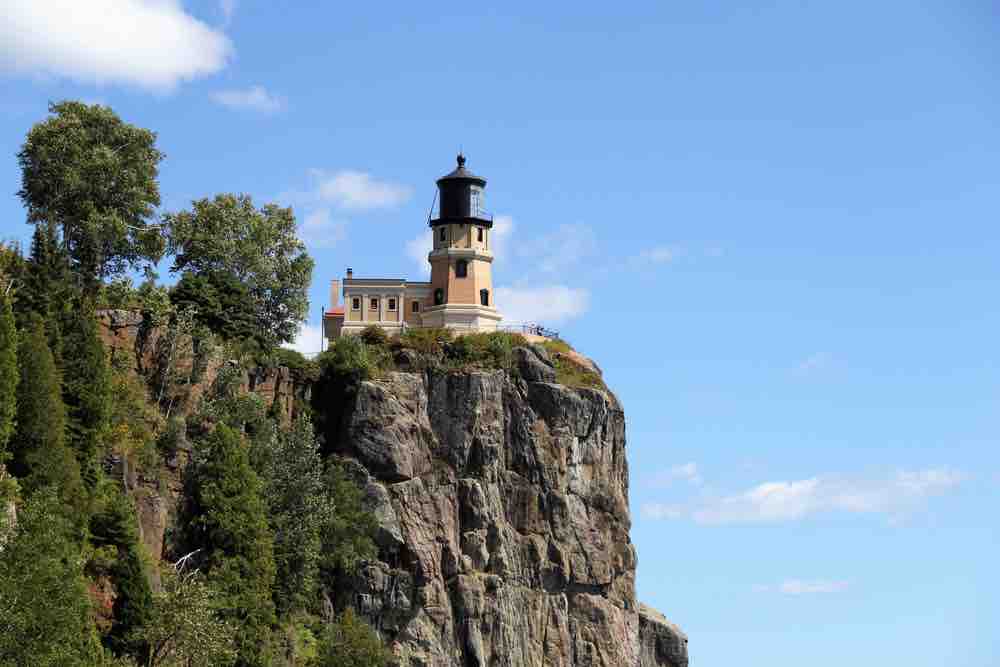 One of the most-visited places in both Two Harbors and the state of Minnesota. You won't want to miss this lighthouse during your stay. Learn about the massive storm in 1905, which wrecked 30 ships and prompted the lighthouse's construction.
Catch lake trout, Coho salmon, and king salmon aboard the 24-foot Lonestar under the command of a US Coast Guard licensed captain. They offer both full and half-day excursions and guided tours of the lake for those who don't fish.
Experience the lake in a new way, from a kayak or paddleboard. Explore a mile of Two Harbors coastline, along the Lake Walk, protected from the elements of Lake Superior.
If you need to play 18 holes to feel on vacation, snag a day pass at Lakeview. They offer special "Twilight Rates" after 3 PM.
You can hike and camp from Two Harbors to Silver Bay on almost 45 miles of trail. Or explore one of the six sections for the day.
You'll find this charter family-run sailboat company just a short 10-minute drive from Two Harbors. Book a day trip sailing around either Isle Royale or the Slate Islands.
A steep drive will lead you to one of Lake Superior's best views in the United States. Explore the rock climbing walls and the gorgeous rock formations, but be warned there aren't many amenities at the top.
Explore these ten acres to see native birds, wildlife, and wildflowers. Permitted activities include biking along designated trails, shore fishing, and even swimming.
One of the most popular attractions in the area, you'll find visitors and locals alike flocking to this state park on weekends and through the summer. Keep reading to learn about the myriad attractions at the Falls.
What Is There To Do in Gooseberry Falls?
On any given weekend you'll find locals and visitors flocking to Gooseberry Falls to enjoy classic Minnesota scenery and outdoor recreation activities. Here are just a few of the things to do in Two Harbors MN at Gooseberry Falls.
State Park Camping
Gooseberry Falls State Park is one of the best things to do in Two Harbors MN. If you're a sincere outdoors person, you can camp overnight at the state park to get a head start on the nearby activities.
Minnesota Trout Fishing
You'll find plenty of big fish in the pools below the waterfalls. Catch trout along with Steelhead and Kamloops.
Two Harbors MN Waterfalls
Take the Falls View Loop to explore all three waterfalls within the state park. Shorter routes are ADA accessible but limited to two of the three falls.
Two Harbors Nature Programs
Stop by the Visitor Center and Nature Store to learn about the ranger-led programs like stargazing, butterfly walks, geology lectures, and even falconry.
What Is There To Do in Two Harbors in the Winter?
Minnesotans know that you can't put life on hold just because of a little snow. There are plenty of activities in Two Harbors for enjoying winter weather before heading back to your lodge or hotel.
With over six miles of trails, there's something for every skill level. Even experts will want to try the moonlit skiing on the two miles of lit trails.
The state park provides a winter map showing the best places to see the frozen falls all winter via snowshoe.
If you haven't tried a fat bike yet, don't let another winter pass before you try this fun and challenging way of staying active, even with plenty of snow on the ground.