It's now the middle of January, you know the month when all the ideas for enjoying winter are no longer enticing. There isn't a real good holiday like Christmas coming up to give your spirit a lift. All you can feel is the cold hitting against your window panes. The sun peeks in every third day or so reminding all of us there will be a day when you walk outside and all you can feel is heat. That sounds so nice right now, but for now cabin fever starts to set in. Yes, perhaps the winter days are beginning to seem bleak to you, too. It happens to most of us no matter how much we love Minnesota. Don't give up on fun just yet because there is more you can do to keep a smile on your face.
It's Time For A Weekend Getaway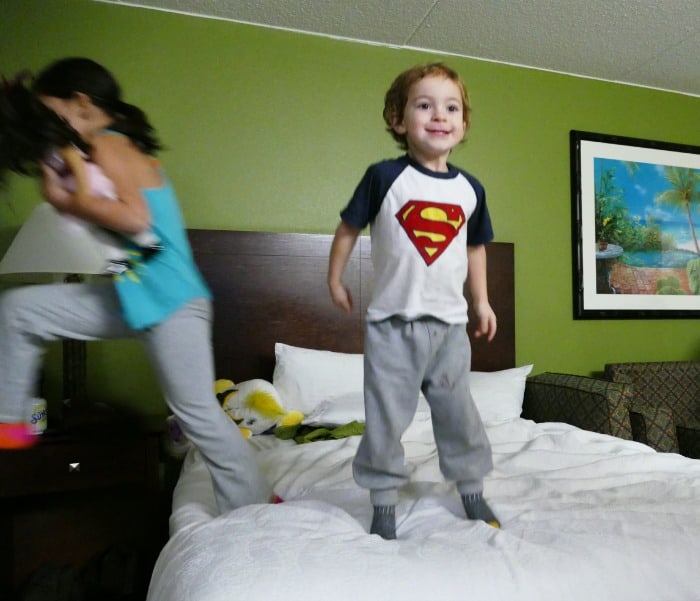 Yes, what you may need is a weekend getaway to refresh your mind. The kids always have a good time taking a trip and jumping on hotel beds! Our family was able to take the last bit of Christmas break and travel North to Duluth, MN. In most cases I would have not thought of Duluth being a great family destination in the winter, however I was more than happy with our time off spent in the city known for it's rich history and the Lake Superior shoreline.
Where We Stayed In Duluth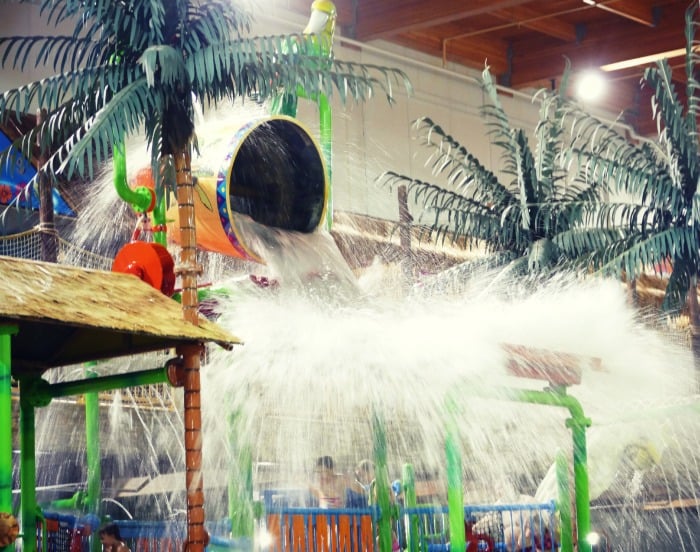 This was a family trip to Duluth meaning it had to be fun for the kids. We stayed at the kid approved Edgewater Hotel and Waterpark. The plan was to spend time learning about Duluth, so the waterpark wasn't the main reason for our travels (although we had a blast there).
Exploring Duluth With Kids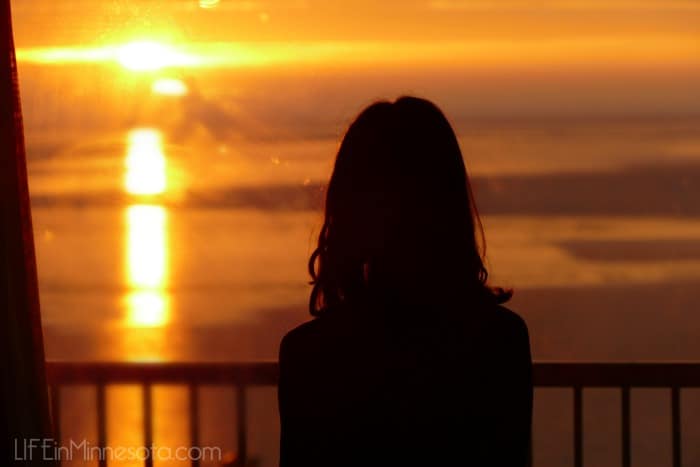 Spirit Mountain is a winter hot spot for Duluth. Given the young ages of our group we didn't visit Spirit Mountain this time. Had we been with our two teenagers I would have considered a couple hours on the slopes. Just a personal fact about me – I am a born and raised Minnesotan and I have never tried down hill skiing! That will have to change someday soon.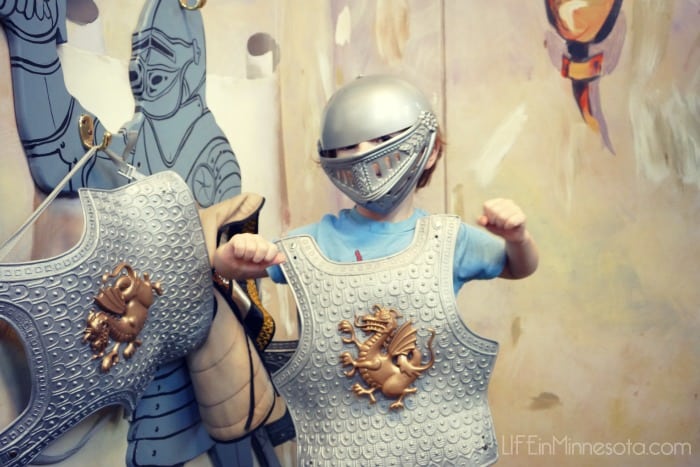 Our first stop was the Duluth Children's Museum. I love the Minnesota Children's Museum in St. Paul and I had high expectations that the Duluth one would be just as imaginative as the one I am use to visiting in the Twin Cities. I should have kept my hopes at a much lower level. Without a doubt the kids liked playing on the second level of the building and in the end that was good enough to make me pleased with our stop.
Winter admission rate is $7.50 and museum members are always free.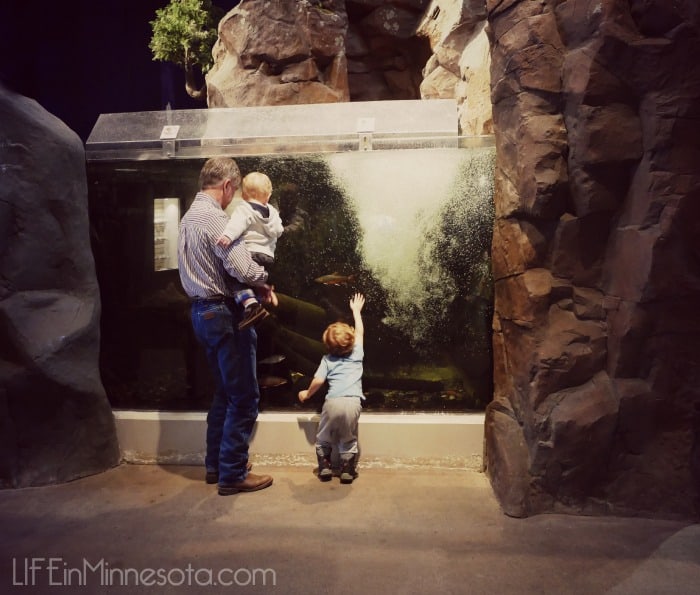 If you are planning a family getaway to Duluth you have to add Great Lakes Aquarium to your must see list. The little kids walked around wide eyed as they moved along each display area. The Great Lakes Aquarium is kid friendly and designed to give children the chance to interact with fish, play with water and learn more about the habitats from the Great Lakes.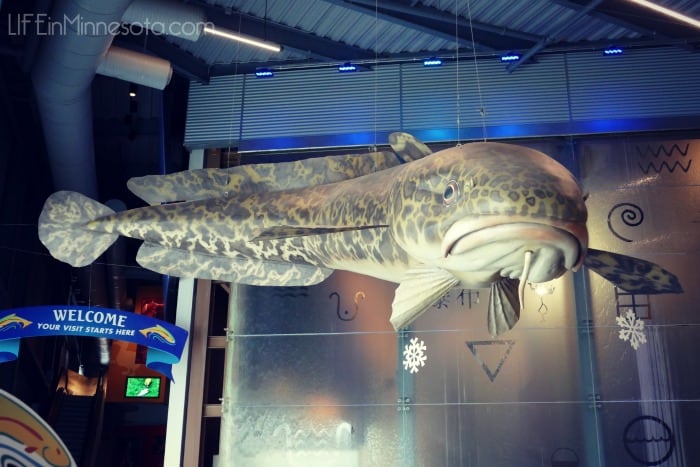 They are also currently showcasing Shipwrecks Alive, which highlights sunken ships and the diverse creatures that surround them. We sat watching the colorful fish swimming in their aquarium for quite awhile! That wasn't all, our kids were able to see a real life Otter, too! The energy from the kids as soon as the Otter came out to greet everyone was ecstatic. I am so happy we were able to see The Great Lakes Aquarium on this trip.
The cost was what you would expect for an exhibit like this:
Adults: $16.50
Seniors 62+: $13.50
Youth (age 13-17): $12.50
Children (age 3-12): $10.50
Children 2 and under FREE!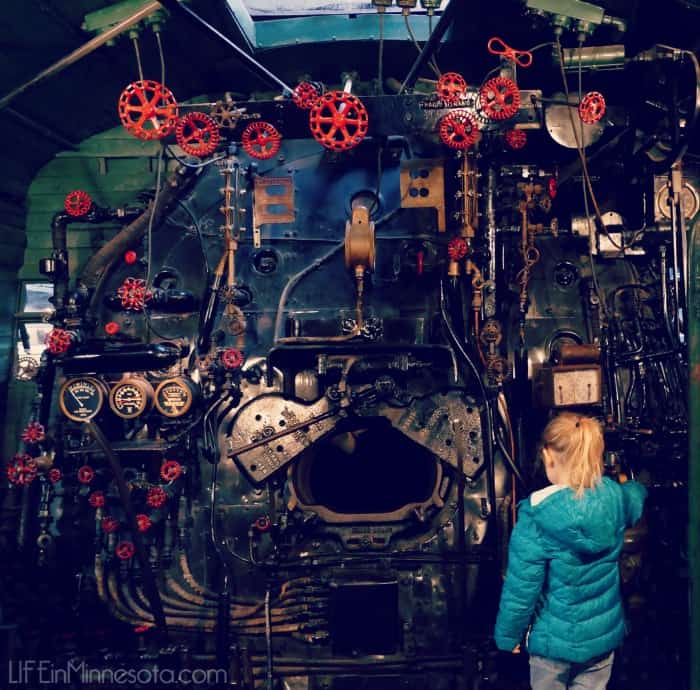 Talking to our children about early immigrants and what life was like before the cell phone age is something I truly love to do. The city of Duluth doesn't disappoint when it comes to providing materials needed for teaching what it was like in Minnesota before we were born. One of the best locations we visited while in Duluth was The Lake Superior Railroad Museum. The train museum was like a travel machine taking us back to the days when Duluth was just starting it's journey. In 1860 it only had 71 residents. Today that number has grown to over 86,200.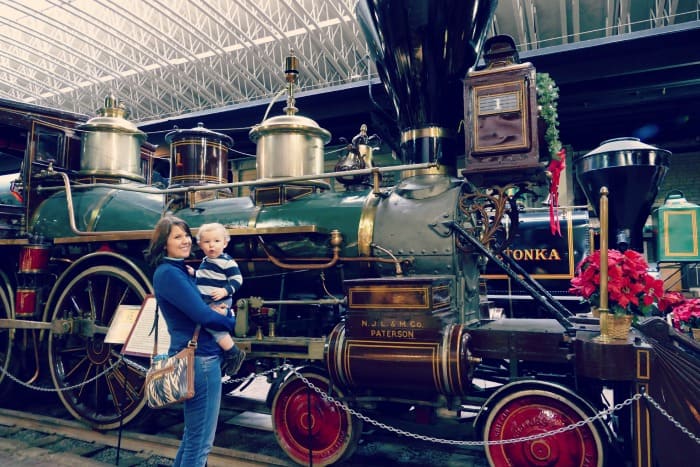 The place is packed with items on display! Showcasing a visual understanding of what it was like inside a train and all the things that a railroad did for a community. The whole family was excited to go inside some of the trains! The Lake Superior Railroad Museum is another must see stop.
The admission was worth the experience:
Adults: $12.00
Youth (age 14-17): $12.00
Children (age 3-13): $6.00
Children 2 and under FREE!
AAA and AARP Members: 10% Discount
Free Things To Do With Kids In Duluth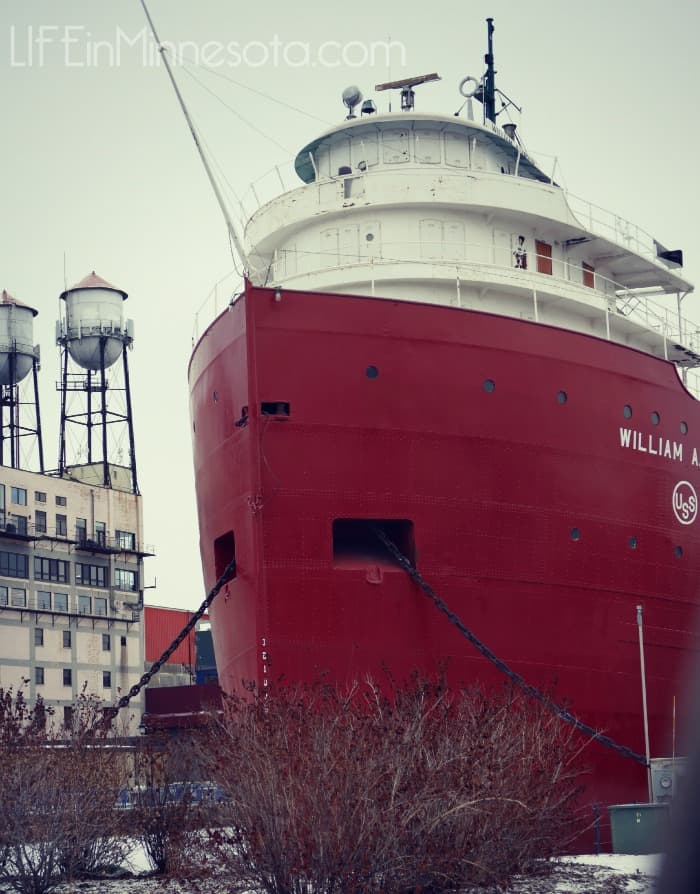 You can still enjoy Duluth without spending cash. Driving around the city was a wonderful way to take in the sights. We drove by the S.S. William A. Irvin ship. It is closed for tours during the winter season. The ship is huge when you stand on the outside looking up! This ship has been around since 1937 and it's job was carrying iron ore and coal to Great Lakes ports. It cost 1.3 million dollars to make, which is about $21,372,000.00 today. This ship feels grand and mighty. It has good reason for it being the record holder of unloading 13,856 tons of iron ore in 2 hours and 55 minutes using Hulett Unloaders. The S.S. William A. Irvin's record is still unbroken to this day, of course there is an automatic system in place now. It burned 2,400 lbs. coal per hour and carried 9 officers, 32 crew members, plus guests.
Winter drive by cost: Free
Museum tour prices:
Adults: $12.00
Students and Seniors: $8.00
Children 10 and under: Free with purchase of Adult Ticket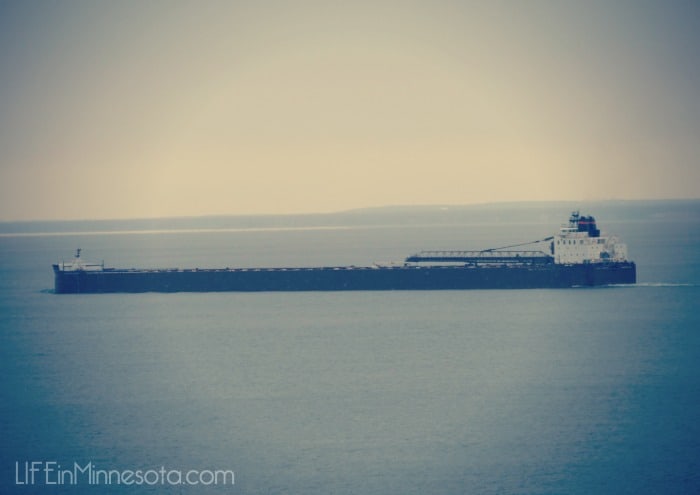 Watching the shoreline of Lake Superior was entertaining when large ships came through. It was even more thrilling when the Aerial Lift Bridge draws upwards allowing ships to travel underneath. There is a friendly horn that sounds when this takes place, so keep your ears open for a long. short. short whistle.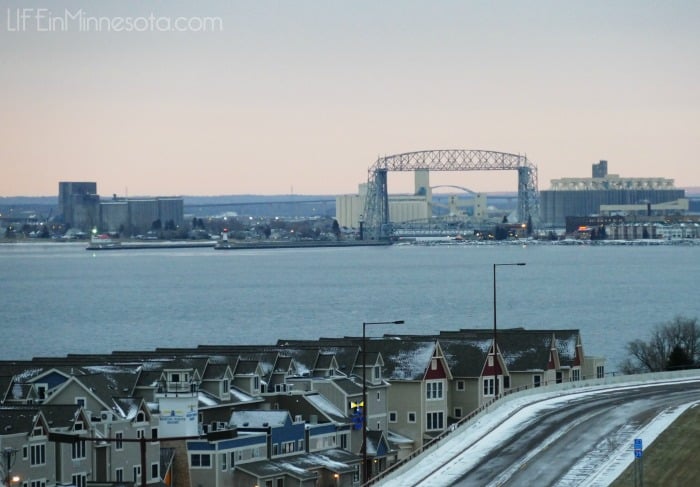 The Aerial Lift Bridge was built in 1905. It can raise to it's full height of 135 feet in about a minute and there are approximately five thousand times per year that the bridge is raised.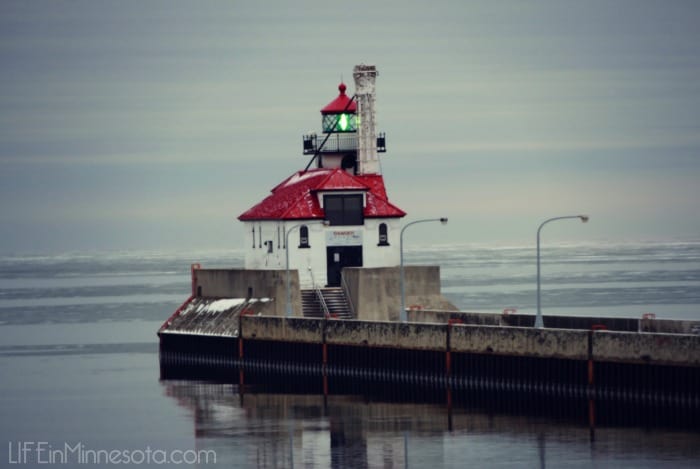 Take a walk at Canal Park or along Lakewalk, which is 7.3 miles of scenic lake shore. There are many areas to test your photography skill level! I was in heaven trying different settings on my camera. It was a cool day and we didn't spend a ton of time outdoors, yet I had Ryan pull over a few times so I could get a photo. Like the one below of the two guys ice fishing on Lake Superior.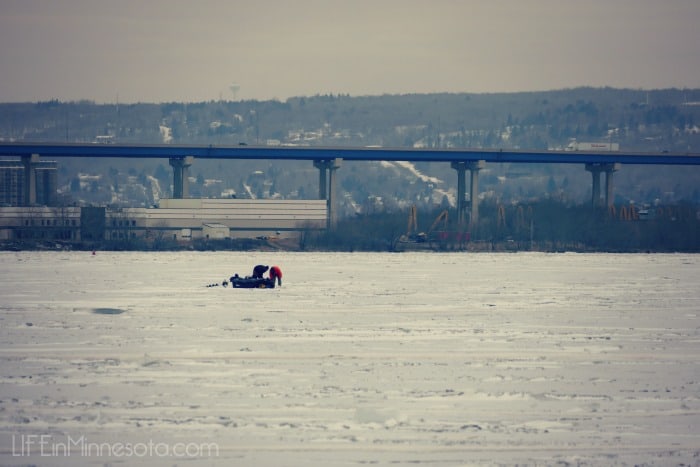 We also popped into an antique shop during our road trip around the city. I didn't find anything I have on my vintage wish list, so we moved on. The whole city along the shoreline has opportunity for window shopping.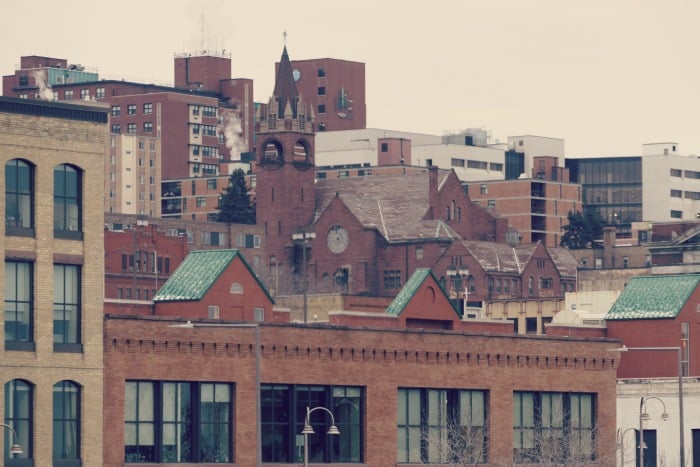 I was stunned each time I watched the sunrise and sunset over the water. If you stay at the Edgewater Hotel and Waterpark you have to face Lake Superior!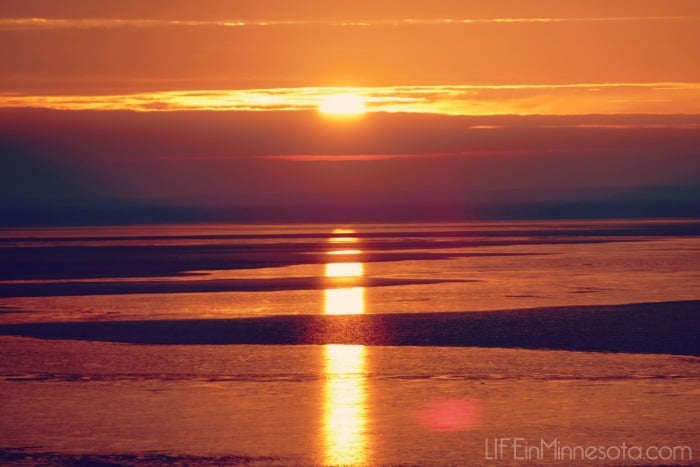 We are planning to go to Duluth again when the weather warms up because there are so many great things to do in the summer season, as well as the winter. I hope you get some time to unwind from the normal and consider taking a family winter getaway to Duluth, Minnesota.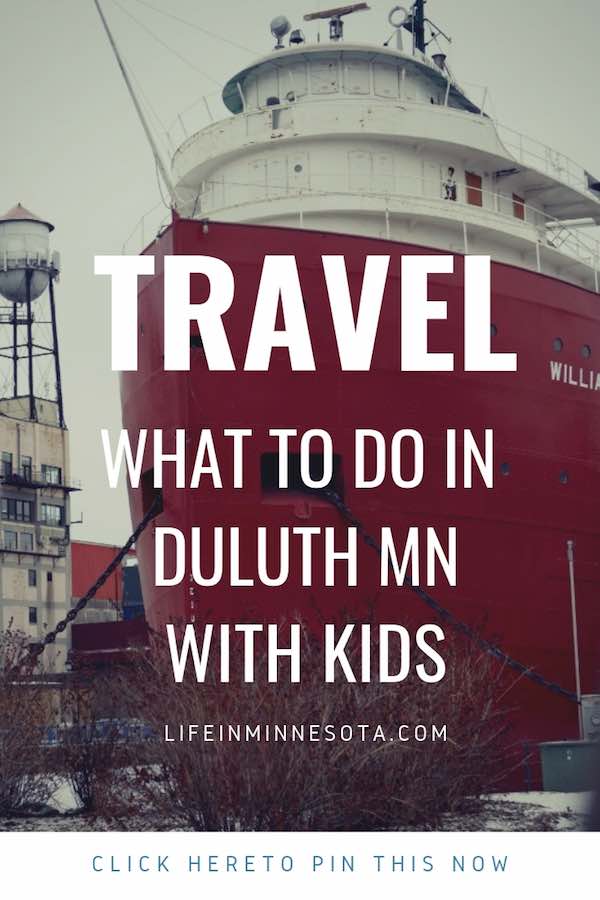 About the Author
Latest Posts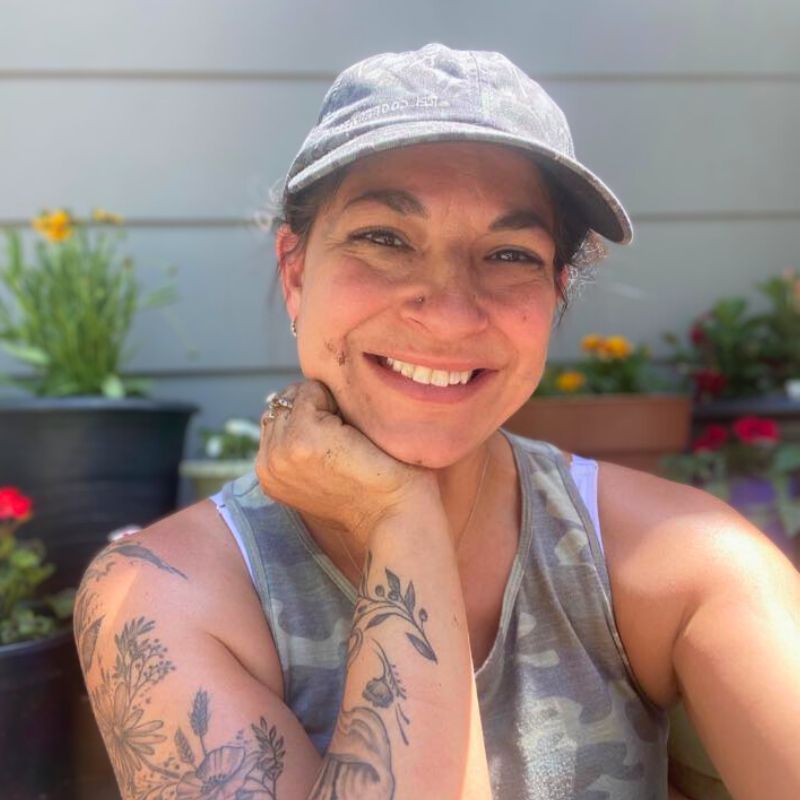 Hi! My name is Kelly and I run Life In Minnesota with my husband, Ryan.
My vision for LIM is that it shares engaging stories of unique Minnesotans and that it's considered a wonderful resource that helps make every life in MN more awesome!
I can be reached at kelly@lifeinminnesota.com
#LoveWhereYouLive #LifeInMN