Rivers, lakes, old-growth forests, prairies, and of course, corn fields… there's a reason that Minnesota is affectionately known as the North Star State and the Land of 10,000 Lakes – oofta.
Thus, making camping in Minnesota, well, a given.
The state boasts tons of natural beauty, from limestone bluffs and ancient American Indian burial mounds, to caves and quarries, and the headwaters of the great Mississippi River.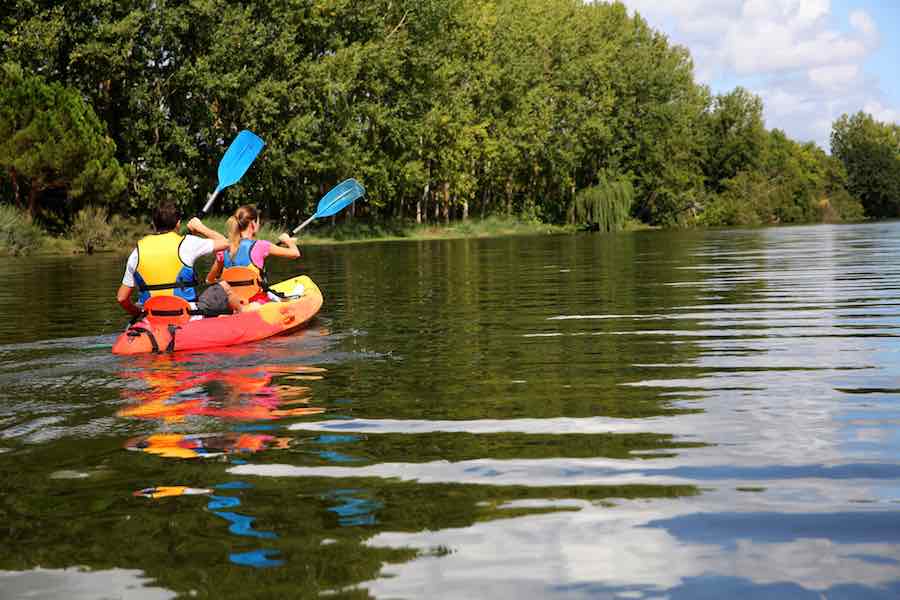 With all the wide open space that abounds in Minnesota, there's no wonder that it's also home to nearly 70 awe-worthy State parks.
And what better way to enjoy all the scenic beauty Minnesota has to offer, than to camp in its wilderness, eh? Camping in Minnesota has been a past-time for many of the Minnesotans.
From beginner-level Minnesota campgrounds just outside the Twin Cities, to the most rugged of conditions for the expert outdoorsman, there's somewhere for everyone to enjoy the great outdoors here in "L'etoile du Nord"– "The Star of the North."
We've rounded up the best parks that have some of the best campgrounds in Minnesota across the state. Read on to find the best camping in the great state of Minnesota!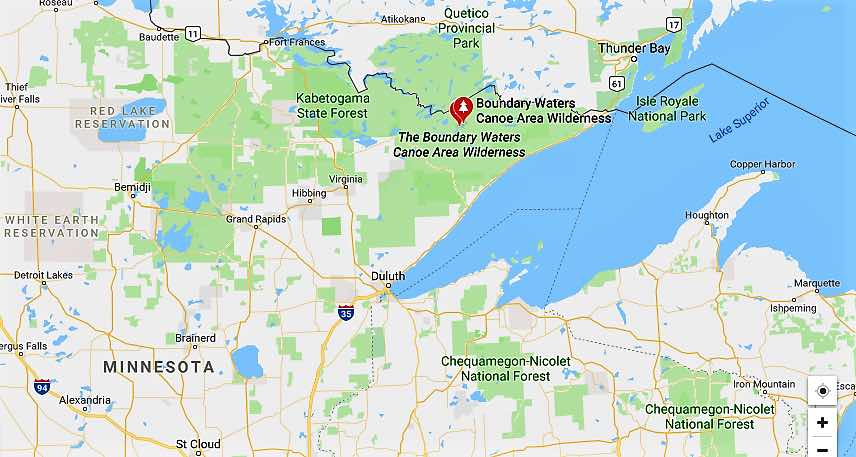 Far and away, the largest and best-known area for camping in Minnesota is the BWCA, located in the Arrowhead region of the state. At 1 million acres in size and over twenty percent water, this is the largest protected nature area in Minnesota.
Sharing 150 miles of international boundary with Canada, this wilderness retreat is not for the beginner camper. In fact, a wilderness permit is required to visit the BWCA.
Explorers are expected to strictly follow state guidelines concerning water pollution, use of motorized watercraft, waste disposal, etc.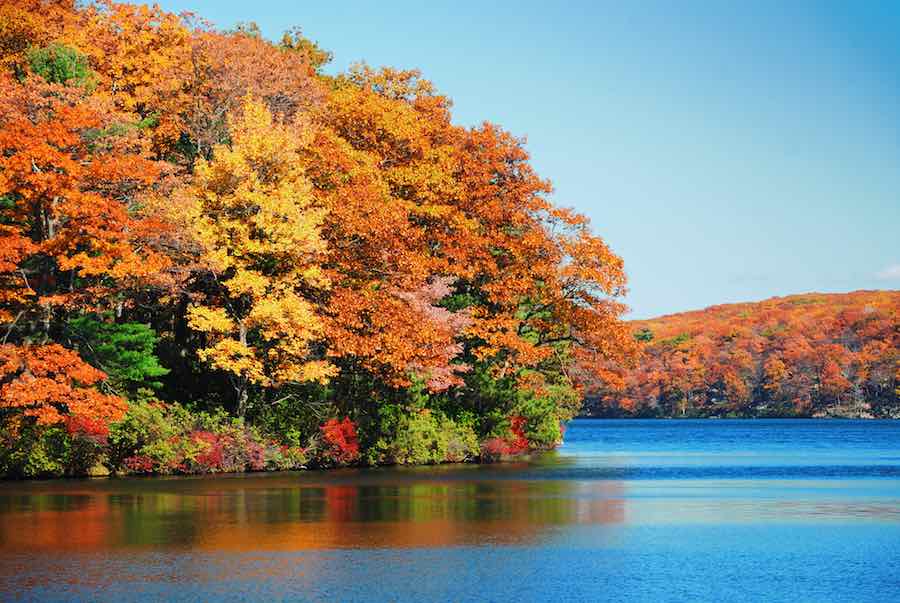 If you're up for the physical challenges a journey into the Boundary Waters presents, you'll be rewarded with 1,200 miles of canoeable water, 12 hiking trails, 2,000 campsites, and the largest wolf population settlement in the U.S.
Want to plan a trip to the BWCA? Check out Beyond The Tent' guide to camping the BWCA here.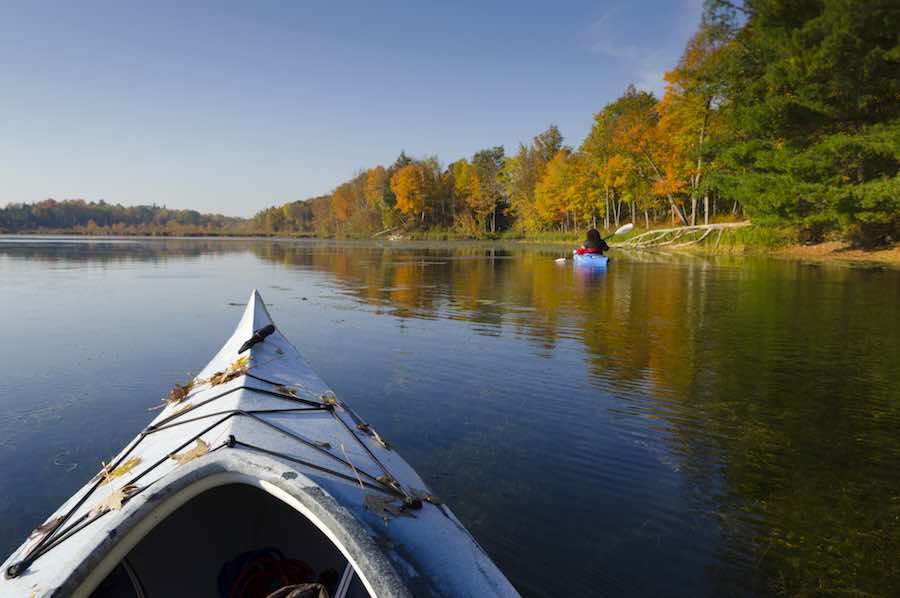 While other state parks and Minnesota campgrounds may be more well-known, Afton's central location can't be beaten.
Just half an hour outside of St. Paul, this state park is nestled along the beautiful St. Croix River, with 20 miles of hiking trails along the river's bluffs and across pristine Minnesota prairie lands.
In addition to its hiking trails, there are 4 miles of paved bike paths and even some suitable trails for horseback riding.
When it's time to bed down for the evening, campers have a variety of options, including 28 rustic campsites, cabins with electricity, and even a few yurts! In the summer, Afton offers the gamut of outdoor activities and games, from volleyball to horseshoes to a groomed swimming beach.
And in the winter, cross-country skiers will be equally pleased; this park is known for 18 excellent miles of cross-country trails.
Interested in winter camping in Minnesota? It is possible! Check out this article about how to choose the perfect winter camping tent.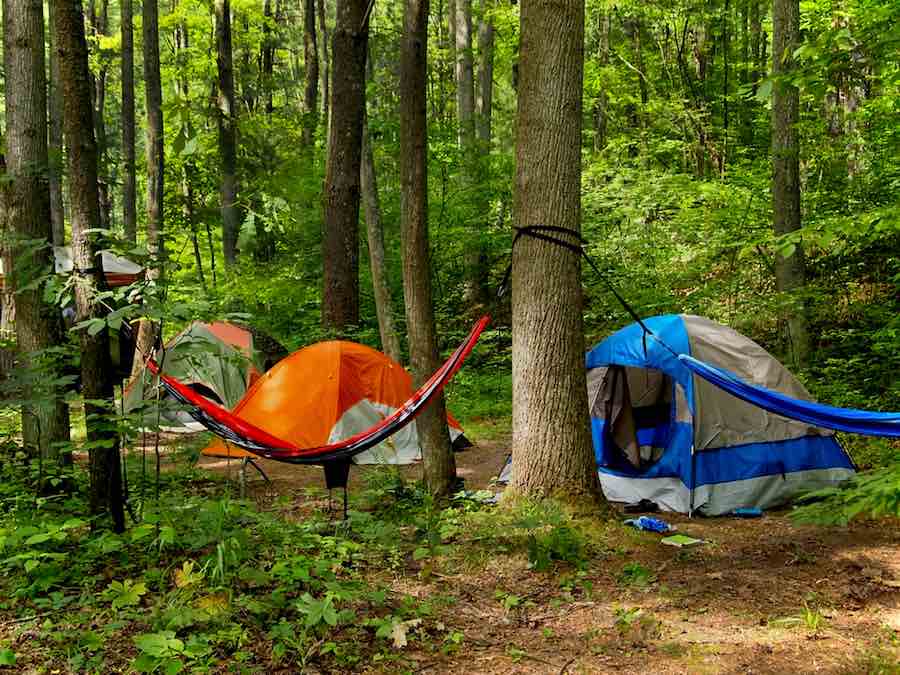 Due to its close proximity to the Twin Cities, Afton was designed with no vehicle access to the camping areas or swimming beach, but they're easily accessible via a short walk.
Located just west of the Boundary Waters Canoe Area, Voyageurs is the only national park in Minnesota.
Keep in mind though, visitors will need to be comfortable on the water, as the campsites are only accessible via waterways and portages.
Perhaps most popular with Minnesota's anglers, Voyageurs National Park boasts a healthy population of walleye, pike, muskie, and crappie, among others.
Although, if fishing isn't your thing, there's also 50 miles of hiking trails, and the park gets rave reviews from the winter crowd for its snowmobile, ski and snowshoe trails.
Here is a list of the Best Family Hiking Trails In Minnesota
Rather visit in the warm months? You can bring your own boat, canoe or kayak, or rent a variety of canoes, rowboats and even houseboats!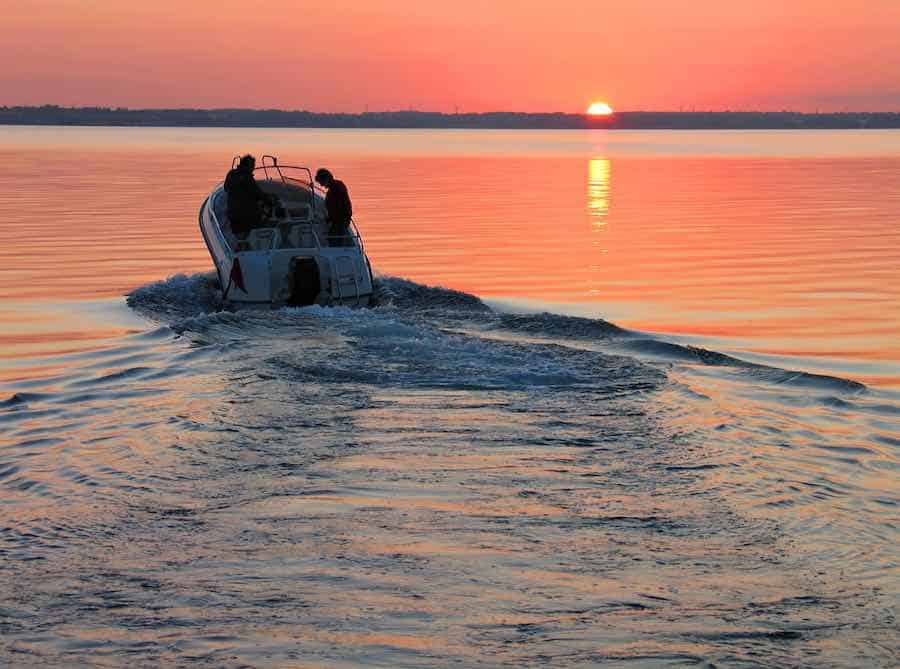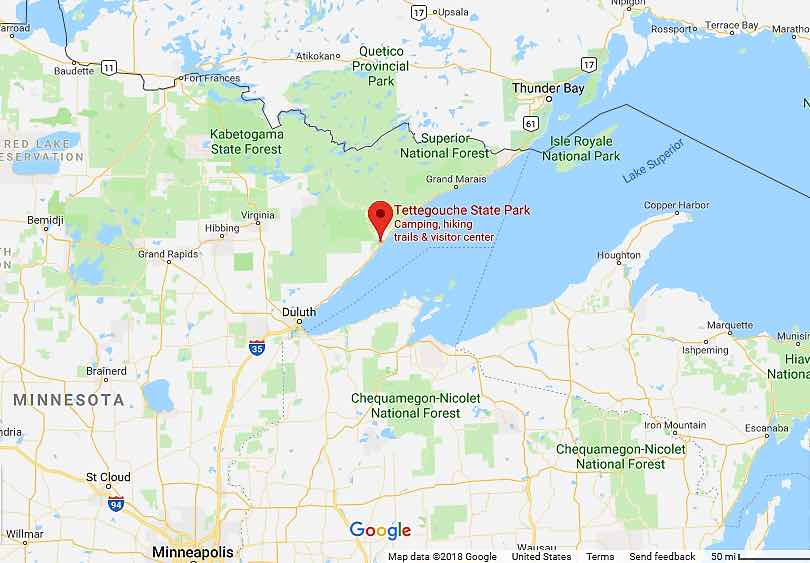 If prompted, most Minnesotans will agree that the North Shore is the most scenic area in the state and along with that, offers some of the best camping in Minnesota.
If you're into camping amongst some of Minnesota's best-known natural phenomenons, Tettegouche is the place for you!
Most noteworthy factor: 60 miles north of Duluth and 9,000 acres in size, this state park is home to four natural waterfalls. This includes the tallest in Minnesota– the High Falls of the Baptism River.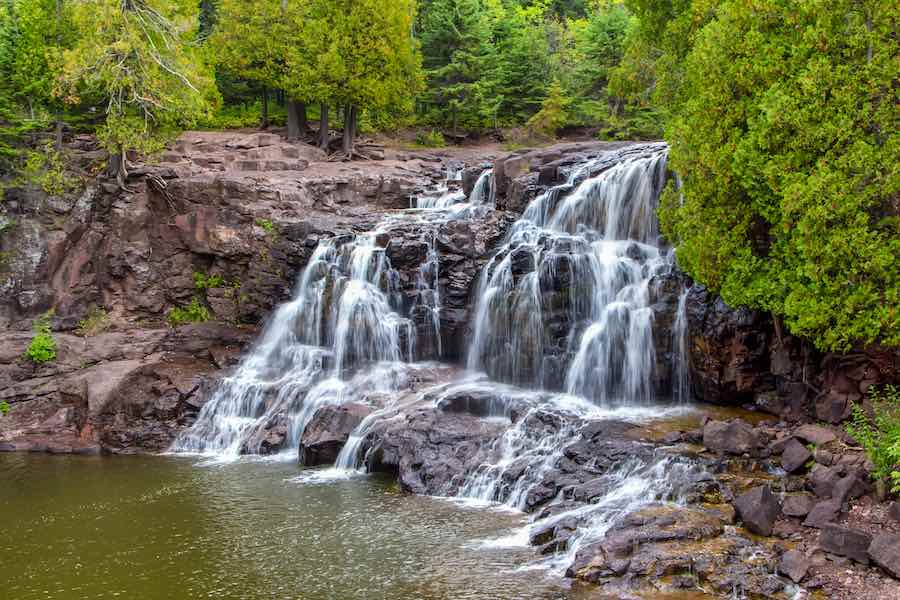 If that's not enough, Tettegouche is also sought as a popular bird-watching destination, and is one of only four Minnesota state parks to offer rock climbing.
With over 20 miles of hiking trails along Lake Superior and 6 inland lakes, this is a great campsite for campers of all experience levels.
In conclusion, Tettegouche park is easily accessible, not very secluded, and has flush toilets and showers for the less outdoorsy members of your camping party and is bound to satisfy your experience with camping in Minnesota.
But perhaps you aren't staying at a campground with showers. You may need resources such as How to Set Up the Perfect Camping Shower for Every Situation.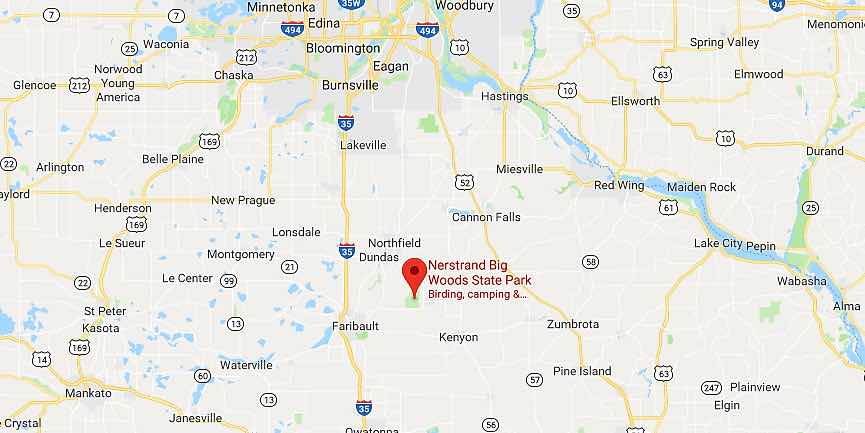 About an hour south of the Metro lies the little farm town of Nerstrand.
And while many Minnesotans haven't heard of this small agricultural community, the state park within its boundaries is a well-known and beloved in southern Minnesota campground.
At just over 3,000 acres in size, this state park is a hidden gem, and is often less crowded because of its relative anonymity.
With 27 of its 51 campsites offering electricity, this is an awesome campground for the RV camping set, and also offers showers and restrooms for those who camp more rustically.
Big Woods also offers a children's playground, a 70-seat amphitheater, and contains a 20-foot limestone waterfall with easy access from its hiking trails.
Novice botanists will enjoy keeping an eye out for the Dwarf Trout Lily, a federally endangered plant found only in this region of Minnesota.
20 Best Places To See Fall Colors In Minnesota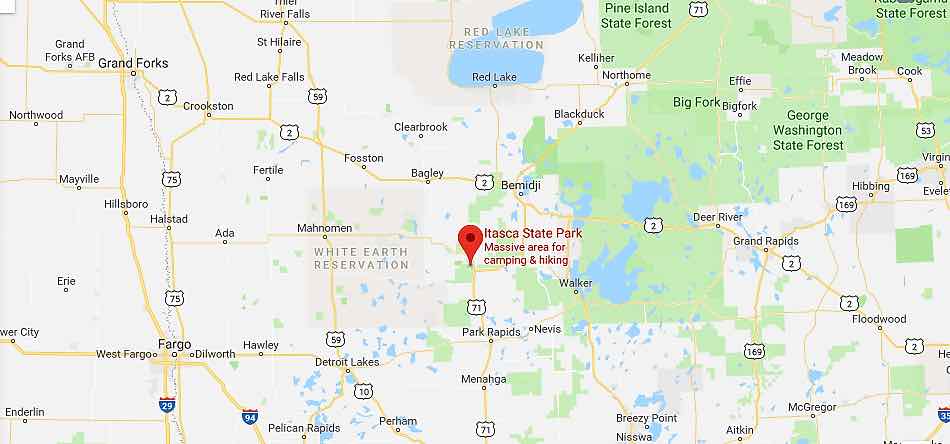 Founded in 1891, Itasca State Park is not only the oldest Minnesota state park, but also one of the biggest.
At 33,000 acres in size, it is best known for being home to the headwaters of the Mississippi River. Itasca also contains old-growth pine forest,s including some red pines (the Minnesota State Tree) that are over 200 years old.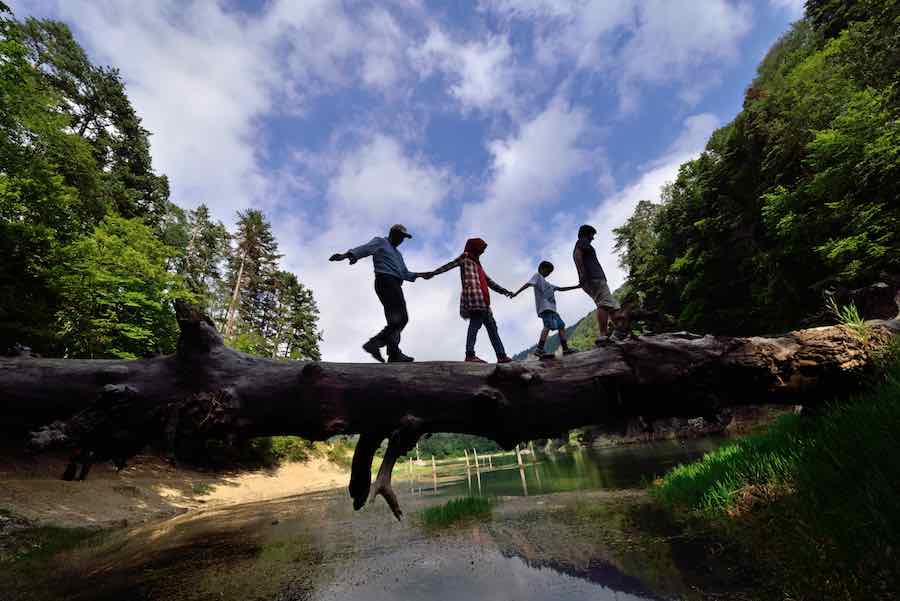 With over 300 campsites (some offering electricity and even a few with internet access), there's room for the 500,000 visitors that flock to the park each year, with no risk of overcrowding.
If you're looking for activities during your camping trip, hiking, biking and horseback riding are popular among the Itasca's visitors, as are the 30+ American Indian cemetery and archaeological sites that were discovered in the 1800s.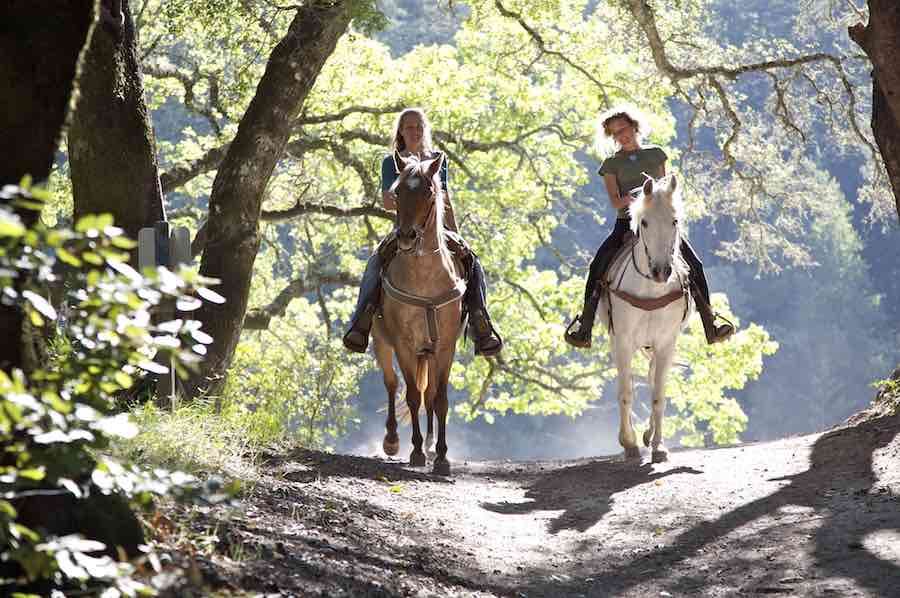 Another of the lesser-known Minnesota campgrounds, Lake Maria State Park is not only close to the Twin Cities, but one of the smaller parks in Minnesota.
With only 17 campsites and 3 permanent cabins, this park is intimate and quiet, perfect for a serene Minnesota camping experience.
There's 14 miles of hiking/skiing trails, 6 miles of horseback trails, rental canoes, and a public boat ramp (motors must be under 20HP).
There's even a pond located in the park that is groomed into a rink in the winter! Visitors can expect to see ponds, wetlands, and old-growth oak forests along the trails.
Keep your eyes peeled for some special wildlife in the area: Lake Maria is home to a group of Blanding turtles, an endangered Minnesota species.
It's not every day that a hiker can scale a 100-foot fire tower with views reaching all the way to one of the largest lakes in Minnesota.
With 35 miles of hiking trails and 20 miles of horseback trails along Lake Mille Lacs and the Rum River, Kathio State Park is a water lover's paradise.
This 11,000-acre park is best-known for its stunning fall colors; in the autumn, thousands of visitors flock to the aforementioned fire tower to see the vibrant fall hues visible from above the treetops.
During the other seasons, there's a swimming beach, 20 miles of cross-country skiing or snowmobiling trails, a playground, and a sledding hill. Kathio offers 70 campsites (22 are electric), and 5 cabins on the grounds.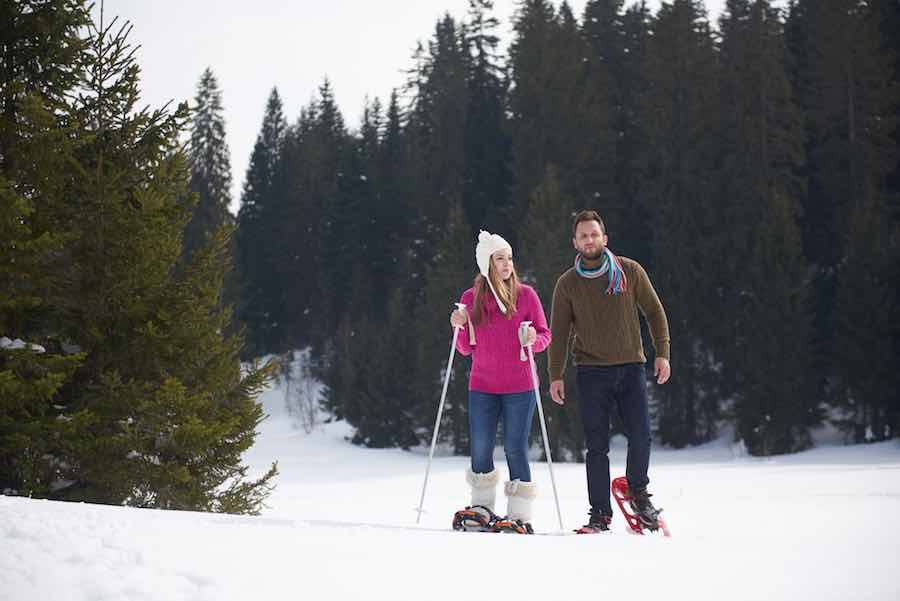 Kathio is also one of the most historically-significant parks in the state, containing almost 20 archaeological sites dating back to the Archaic Period.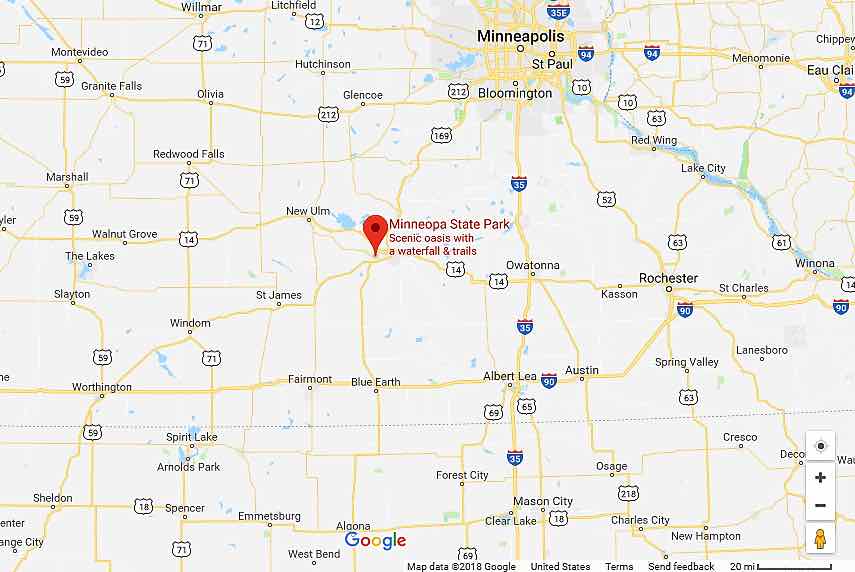 One of the best Minnesota campgrounds is located just outside Mankato.
Minneopa translates roughly to "water falling twice" in the Dakota Indian language, and waterfall enthusiasts will admire the duo-falls found in Minnesota's third-oldest state park.
90 miles south of Minneapolis, Minneopa is a modest 331 acres and includes 61 campsites (6 electric), and one cabin, as well as modern showers and restrooms. The trails here are brief (5 miles) but action-packed.
There's an old-oak savannah to enjoy, along with the Seppmann Mill: a 32-foot German-style windmill built in 1862 that is now on the National Register of Historic Places.
If you prefer nature over architecture, Minneopa is also one of just three places in Minnesota that are home to a herd of American bison, introduced to the park in 2015. Visitors can drive through their enclosure on a protected road, or view them from outside the prairie's fence.
We've saved the best camping in Minnesota for last.
Back in 2010, Bear Head Lake State Park was voted "America's Favorite Park" during a Coca-Cola ad campaign, and the park's visitors enthusiastically support this award.
Almost 650 acres in size, this park has everything a camper could want– hiking, fishing, a beach, paddle boards and more.
From black bears to eagles to wolves and moose, Bear Head Lake State Park is teeming with wildlife.
Bear Head Lake has walleye, crappie, and bass. The park contains 25 miles of lakeshore (meaning plenty of room for all the fishermen).
There are boats for rent, 45 electric camping sites, 5 cabins, and even one 3-bedroom guest house! With cross-country skiing trails, snowmobile routes, and snowshoes for rent, this park is beautiful any time of year.
The best part? Its close proximity to the Boundary Waters. Less experienced campers will feel like super-advanced wilderness explorers, but Bear Head isn't nearly as rugged or challenging as its neighbor to the north.
Improve Your Outdoor Photos With These Tips From REI.
For more information on these (and other) state parks, check out the Minnesota Department of Natural Resources, or Explore Minnesota, the state's official tourism website. A full list of Minnesota's state park rules and regulations is available here.
Happy camping!
About the Author
Latest Posts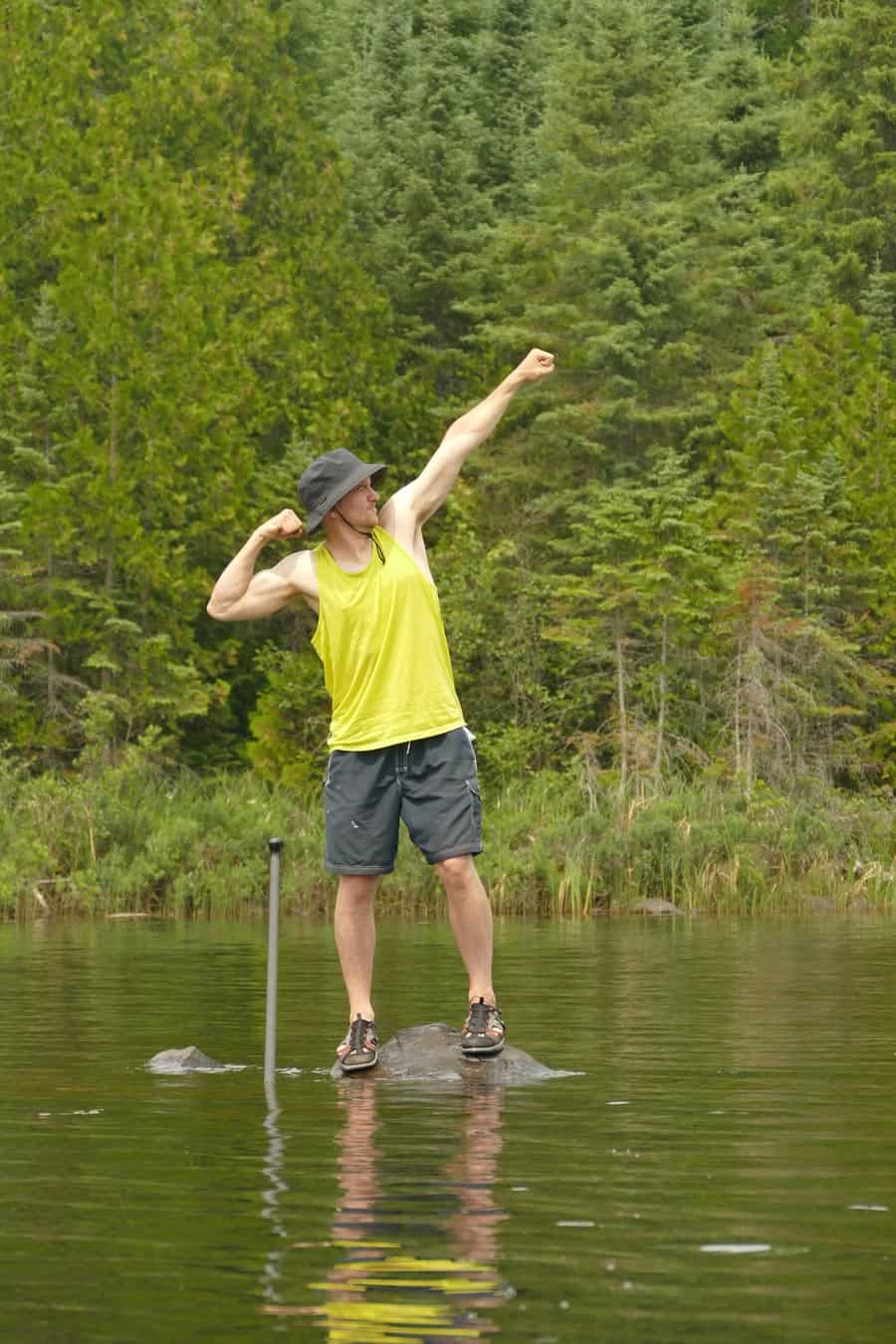 Born in Madelia, MN, to a now 5-generation Minnesota family, Ryan's MN roots go deep.
A painter by day, Ryan founded Life in Minnesota in 2013 with his wife Kelly to chronicle their musings on everything Minnesota. Ryan and Kelly are raising their 7 kiddos in Maple Grove, MN.
When he's not shuttling his kids around to hockey practice, you might find him in the shop working on his leatherwork. Undoubtedly, there will be a family trip to the Boundary Waters Canoe Area every summer, and of course weekends at Grandpa's cabin up north in the summer.