The family and I got to enjoy an overnight stay to celebrate Jadis' and Isaiah's Birthday.
Since last year I was busy giving birth.
Ruthie was all ready to go stay at the hotel.
We invited Jadis' favorite people to join us for some swimming and supper at the Waterpark. If you ask her what was her best gift that day, she will tell you seeing my family. My little sweetheart also LOVED the water guns in the kid pool area.
Venetian Waterpark is really fun!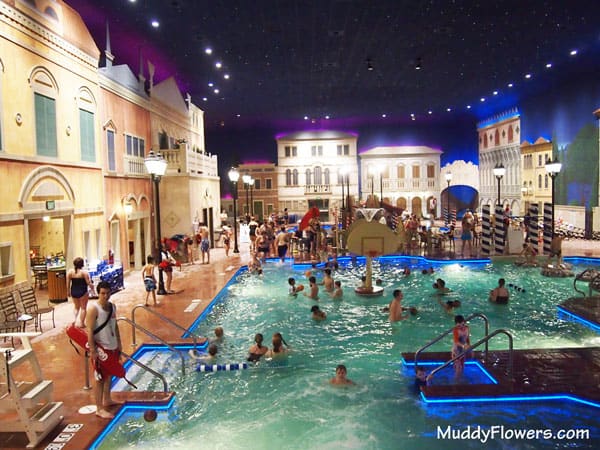 The Kid Suite is well worth the price tag.
Take a peek…
The Bunk Beds were super cool because the kids got their "Own" television, plus a Playstation 3!
They would have stayed there for hours upon hours if there wasn't a ridiculously cool Waterpark just below our suite.
Reason why we don't do TV in the bedroom.
Making this a real treat!
I was able to find peace of mind in the hotel's comfortable King bed. Which was a special gift to me!
Our room also had a mini fridge and microwave. I think these days that should just be included with every hotel room.
The suite was nice, but the Waterpark was where the party was at on Friday night! It was full, yet it didn't give you the feeling of being overcrowded. I really enjoyed playing in the little kids area with all of the children. I was happy Isaiah was able to have fun in the water, too.
Jadis and her BFF had a blast messing around with the exploding water!
I tried to sit on one, but that didn't work out so well for me.
I was Queen for the Day!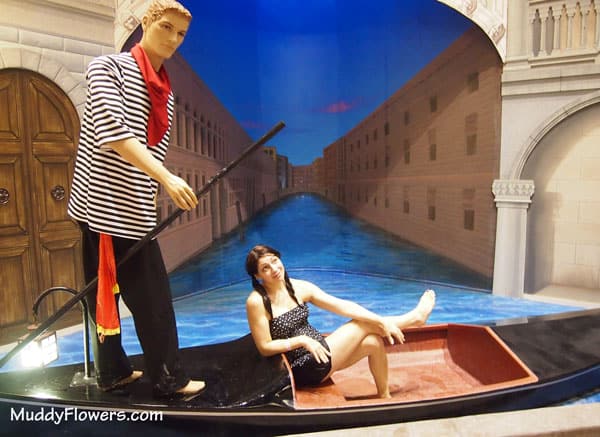 xoxo
If you are like us and have kids ranging from teen, pre-teen, elementary, toddler and baby ages this hotel caters to the whole family!
I think the people who designed the Venetian Waterpark by Holiday Inn did a great job of giving you a true vacation right in the heart of the Twin Cities.
I could see myself going back without the kids!
I didn't go down the actual water slides because I am chicken. However, my older kids had fun going down them multiple times during our stay.
I thought it would be a good idea to sneak away after the little kids went down (bonus to having a teenager). I would have liked to have a drink at the hotel bar, but I was too tired after having tons of fun in the pool with my family.
We mainly swam the whole time we were at the Waterpark, but there is an arcade at the Hotel as well.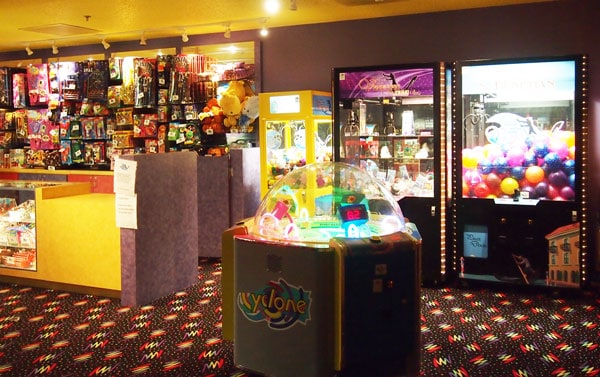 I would recommend staying at the Venetian Indoor Waterpark to anyone who wants to entertain kids of all ages. I love the location. My Dad who is a Realtor has always told me "Location, location, location." I think what he meant was it is important to always put your keys in the same spot. You can go shopping, out to eat, see a movie or even go to a bookstore all right there next to the Hotel. I think it is right to say they are in a prime location!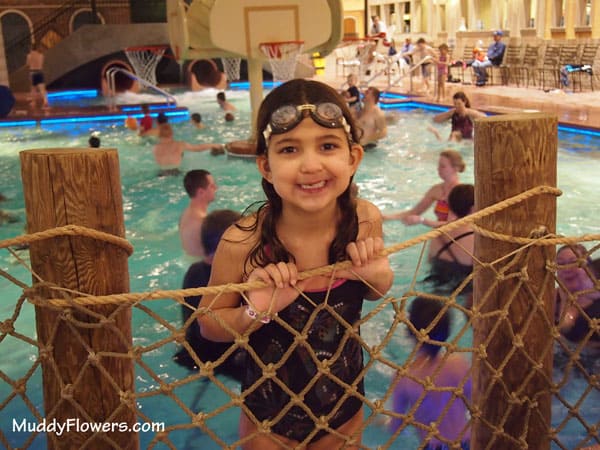 Thank you to everyone at the Venetian Indoor Waterpark for hosting the Muddy Flowers crew. We all had a great time at your hotel and will never forget how we spent the weekend celebrating Jade's & Isaiah's Birthday!
xoxo Kelly
Still haven't found your perfect getaway? Then keep learning about unique places to stay in Minnesota to book the perfect reservation for your next trip!