My husband and I have been trying to take our children to the Wisconsin Dells for a family vacation for a couple of years now. I even contacted a handful of places to have a free mailer sent to our home last year. When I want to plan a family trip I find it easier to look at a copy of marketing media than searching the endlessness of the Internet. You can call me old fashion; I guess.
After hours of reviewing my packets I could tell you my top 5 places I want to visit in the Dells and on that list was Mt. Olympus Resort, Water Park and Theme Park. I am proud to share with you our much anticipated family vacation to the Wisconsin Dells, Mt. Olympus style!!
Just to let you all know that we invited my nanny (no, I can't afford a nanny!) BFF Ms. Elisabeth and her family. Her hubby had to stay home and work so, we took two mini vans on the open road.
The 4 hour trip was all worth it seeing the kid's faces as we pulled up to the Mt. Olympus Hotel Rome.
On the other side of the entrance…
This Trojan horse is so huge it freaked me out standing by it to take the photos!
The monster horse is looking right at you. I'm not kidding he is a beast standing 65′ in the air!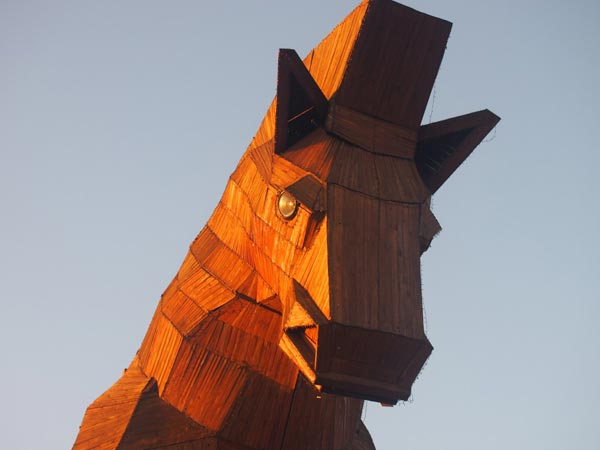 The drive up and into the Hotel Rome is so impressive I give it an A+++
Checking in went smoothly and we received an upgrade to two very astonishing two bedroom suites. Our front desk service was fantastic! Thank you Kate.
The suites are sweet! The best part was having that master bedroom with master bathroom just for the parents at the end of a very active day. Having a full kitchen helped us keep our total cost down. I have stayed at other hotels were the full kitchen didn't fully work well, but I was very pleased that the whole kitchen worked great.
The Master bedroom had a comfy queen sized bed and a flat screen TV to wind down the nights. The master bathroom as a wonderful hot bath escape for a Mom after putting the kiddos to bed.
The main living room was big enough to hold our large group of 10 people without feeling over crowed.
So, who's ready for fun?
Everyone got a wrist band for the water park and theme park.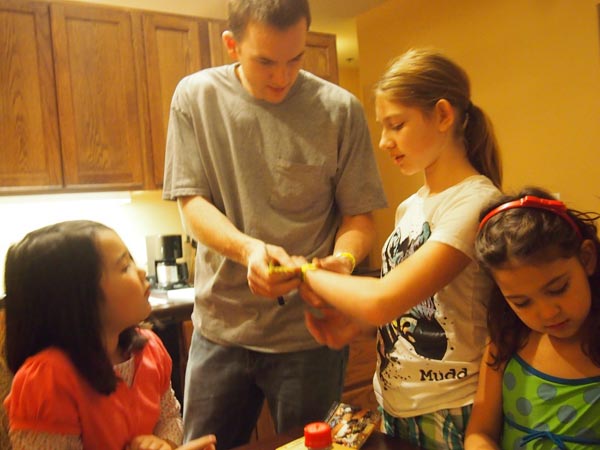 Now, we were ready to party!
The outdoor stuff was closed for the winter season, but they have a big theme park building filled with fun things to do inside like Go Karts, Bumper Cars, A Bus Ride for littler kids, Rock Climbing, Laser Tag, A Nerf Gun Arena, Roller Coaster and much more!
They even have games for toddlers to play.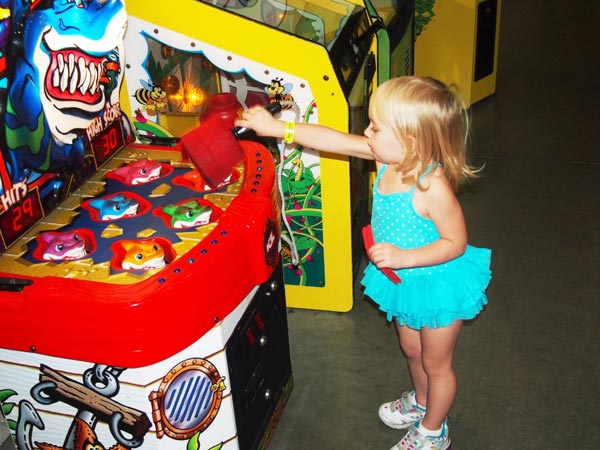 We didn't have a ton of time to play in the Theme Park the first day because it opens at 12pm and closes at 4pm.
Off to the Water Park at Mt. Olympus Resort
You have to cross the arcade room to get to the Water Park.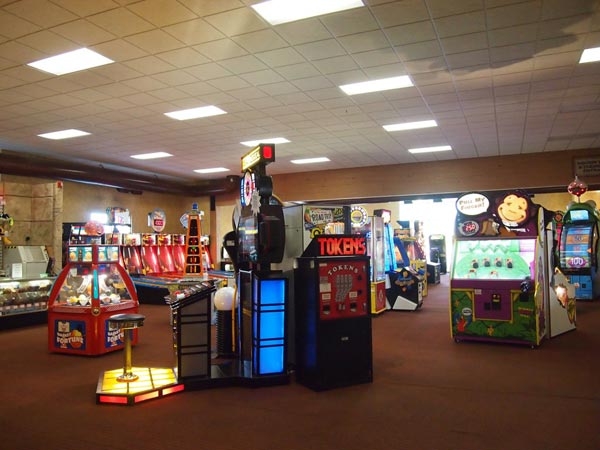 Where you will find my favorite arcade game Skee Ball.
The Water Park at Mt. Olympus is big enough to feel like a true vacation, yet just small enough to feel like you can let your bigger kids run around on their own. Of course we were there Wed. – Friday in the beginning of November. Really, we missed the summer crowd and the winter ski crowd. If those two things don't matter to you and your family this would be the perfect time to enjoy a very fun vacation for the whole family.
The older kids (including Ryan) enjoyed trying their luck getting across the floating water pads.
Mikaela held on the ropes pretty tightly, she didn't want to fall into the water.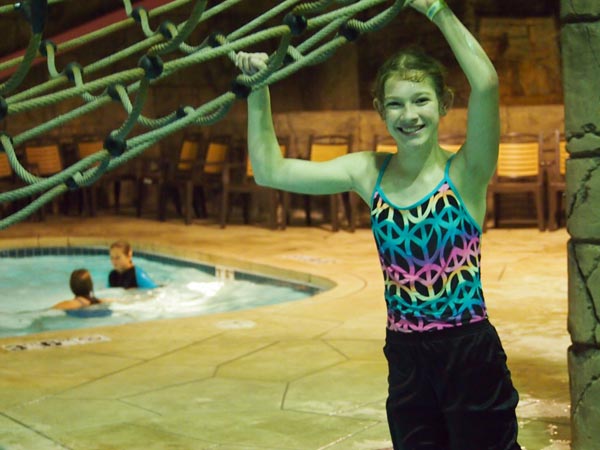 I like to sit and relax in the hot tubs. Zeus would be proud of these muscles… if he was real.
Mt. Olympus has a wonderful area in the Water Park for the little kids to play in. There is a enormous pirate ship for them to slide down on.
Water is shooting all over the place for the children to play in, as well.
We called it a night and had dinner in the suite. After that it was movie time for for kids and board games for the adults.
The next morning I got up early to take some photos and treat myself to the in-house Starbucks Coffee. It went really well with the Costco muffins Elisabeth bought.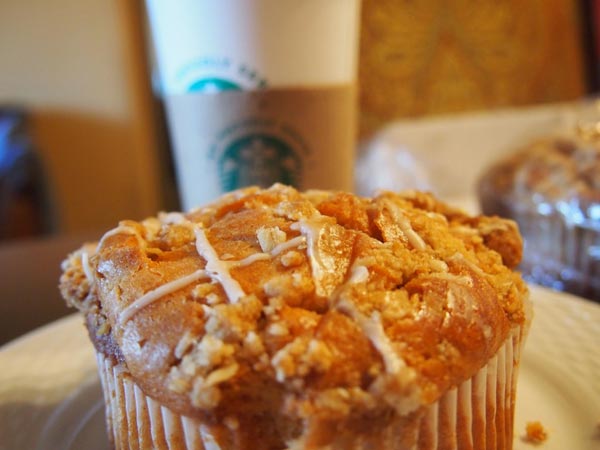 The Muddy Flowers Review Crew started at the Theme Park.
Isaiah was most happiest in the Alien Ball Pit.
It was super cool when we put a bunch of balls into the center and with a simple push of a button they all flew out at once.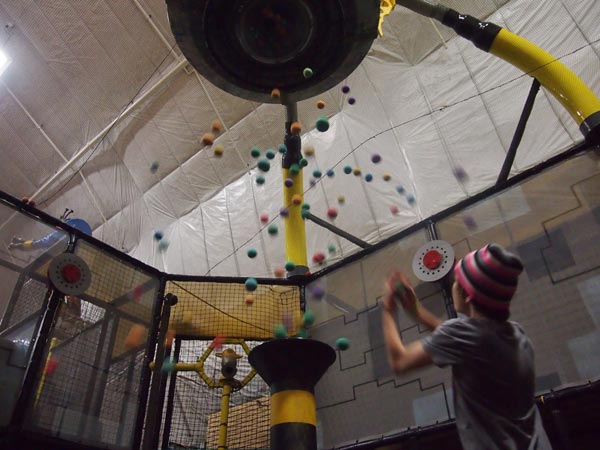 I told Ryan I think we should have a outbuilding like this on our Someday Farm – it was so fun!
Don't you think this would rock in the basement! If the kids were fighting I could send them to the Alien Ball Pit to solve all their issues.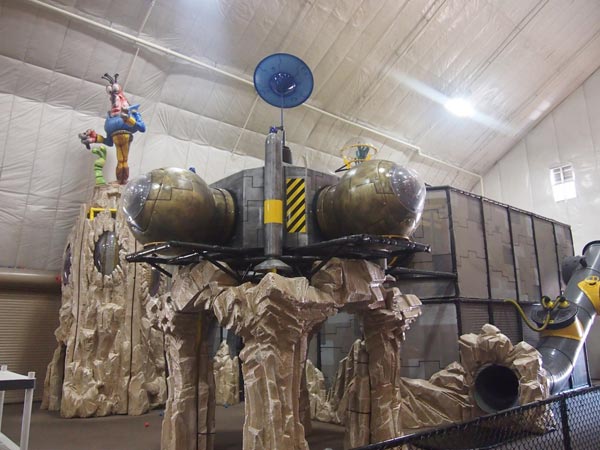 It was so nice having Elisabeth there to give us a hand with Baby Isaiah. Elisabeth is super awesome!
Water Park Time
The Lazy River had some fun statues along the ride.
The lizard…
and this guy was pretty impressive…
If that isn't enough the Water Park has a big tree house at the top of the building. You climb up to the top to go down the water slide.
Mt. Olympus Resort does a great job of giving you and your family many options for entertainment. In fact with so much to do it wore our little Ruthie out at the end of the day.
When I thought about a Water Park & Theme Park Hotel I thought it would be a little dirty, but fun. That just isn't the case here at Mt. Olympus. Everywhere I went it was really clean, in fact I told a co-owner how surprised I was with his hotel. He told me they just put in some upgrades to their hotel and it takes away that overpowering smell of chlorine in the air. You can tell the owners of this Wisconsin Dells Hotel truly care about their guests. I felt very welcomed here and my family plus, friend had a blast.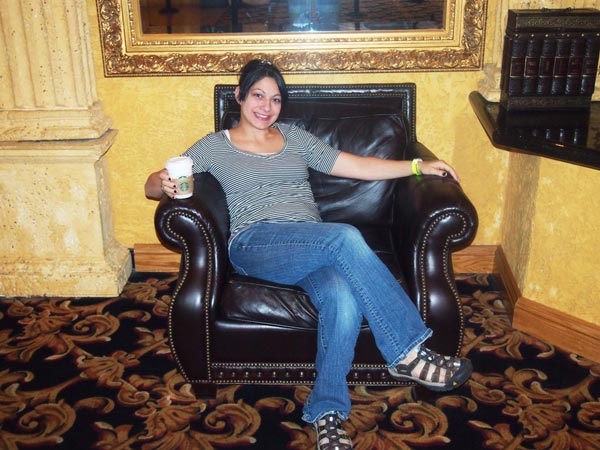 Thank you so much to everyone over there at Mt. Olympus Water Park & Theme Park Resort. I just hope we can come back next year in the summer because your outdoor Water Park & outdoor Theme Park intrigue me.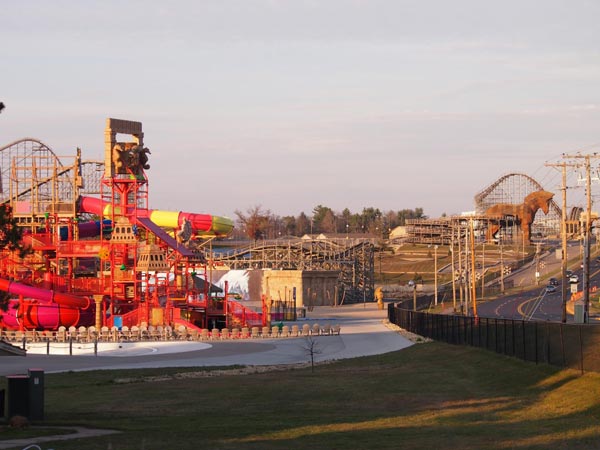 Thanks again for all the fun and memories.
Kelly
Looking for some warm weather recommendations? Discover spring and summer in Minnesota for best destinations, travel recommendations, small (and big!) town events, and more!
Looking for more autumnal activities? Then visit our Minnesota Fall page to find inspiration for sweater weather fun!
About the Author
Latest Posts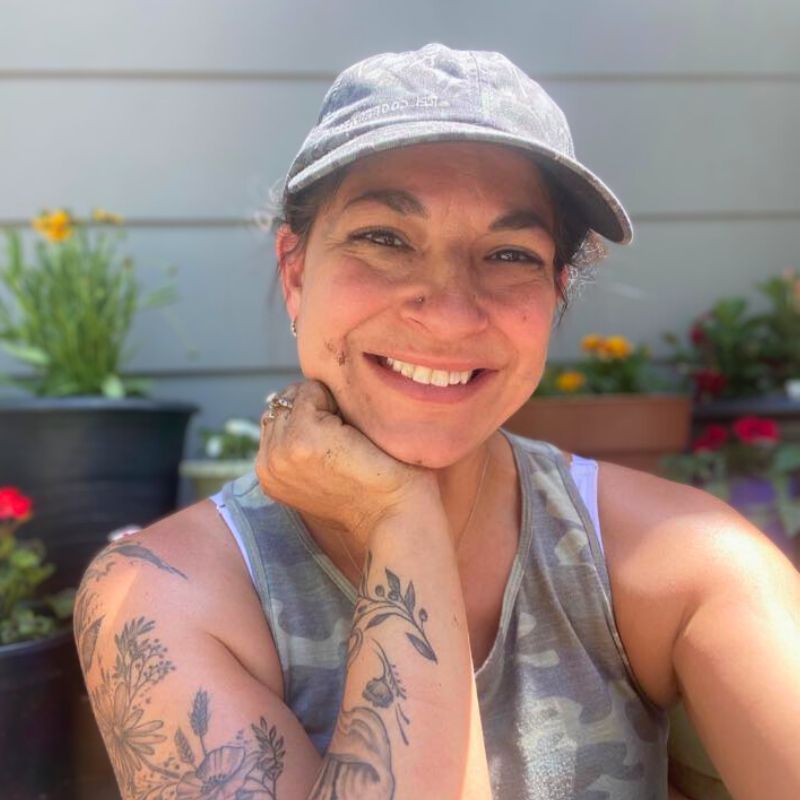 Hi! My name is Kelly and I run Life In Minnesota with my husband, Ryan.
My vision for LIM is that it shares engaging stories of unique Minnesotans and that it's considered a wonderful resource that helps make every life in MN more awesome!
I can be reached at kelly@lifeinminnesota.com
#LoveWhereYouLive #LifeInMN