Officially, Minnesota's state nickname is The North Star State. Unofficially, it's known as the Land of 10,000 Lakes. The actual number is a staggering 11,842.
Naturally, this wealth of lakes is one of the state's defining characteristics. If you're visiting or living here, we'll tell you what to know about Minnesota lakes!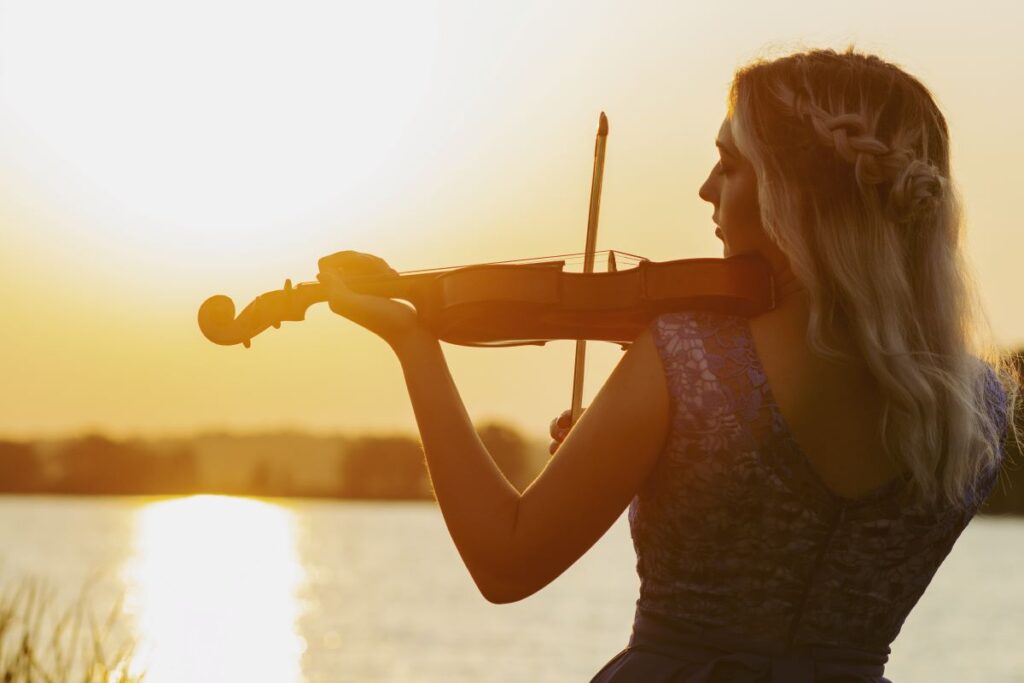 ---
A Brief History of Minnesota Lakes
Around 10,000 years ago, glaciers covered the upper North American landscape. When they receded, they left depressions that filled with water, resulting in the many lakes of Minnesota. As Native Americans settled near the lakes, they used the water for bathing, drinking, catching fish, and boating to other places.
On May 11th, 1858, Minnesota officially became a state, and the legislature established the Minnesota Department of Natural Resources decades later, in 1931. The department works with non-profit conservation groups to protect the lakes while providing access and educating citizens about their care and importance.
To visit the lakes of Minnesota is to appreciate their history and contributions!
---
What to Know About Upper Minnesota Lakes
The majority of upper Minnesota is higher above sea level than the rest of the state. As such, you'll find the coldest lakes with the least amount of vegetation or animal life. The ice may also be thicker in the winter than in other areas. That means great ice fishing and skating opportunities when the lakes are frozen.
Generally, there are fewer people per square mile in upper Minnesota. As long as you're not trying to visit one of the lakes around the same time as a tournament or other event, you're likely to get a desirable resort, cabin, or campground reservation.
---
What to Know About Mid-Minnesota Lakes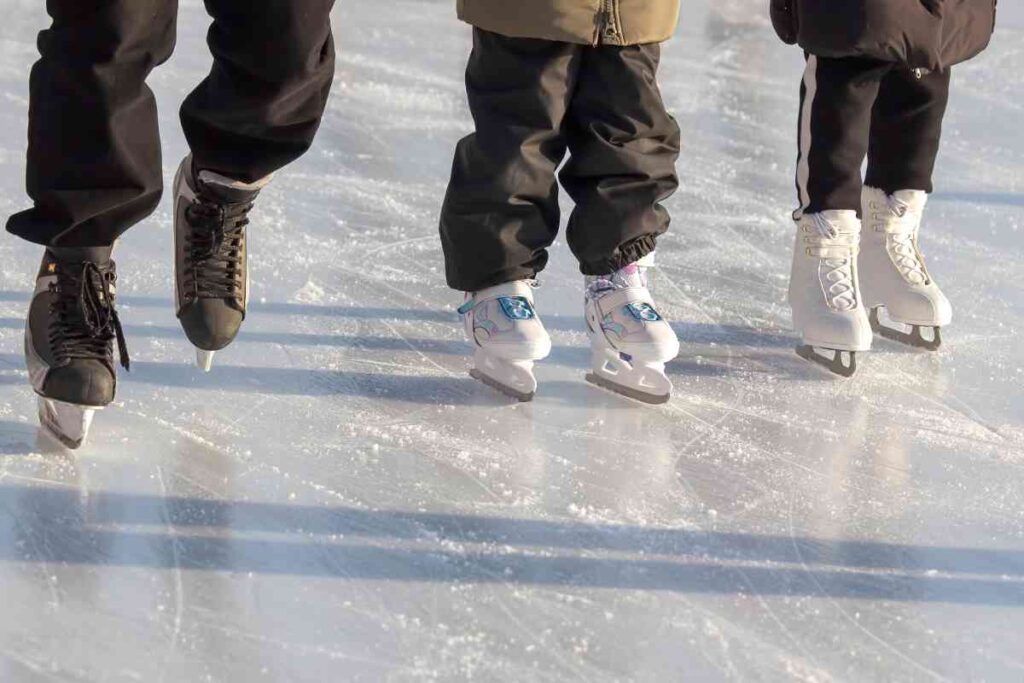 Like the state's upper region, Minnesota's middle east-west section features high elevation, so the lakes have similar characteristics. That is, you'll find many of the coldest lakes in Minnesota, even during the summer. However, they'll also offer some of the state's best ice fishing and ice skating when winter comes.
Most of the middle region is roughly as populated as the upper until you reach the lower-east end. That's where Minneapolis and St. Paul are located; the Twin Cities hold about 60% of the state's entire population. You may have difficulty finding privacy or quality reservations at lakes near those cities.
---
What to Know About Lower Minnesota Lakes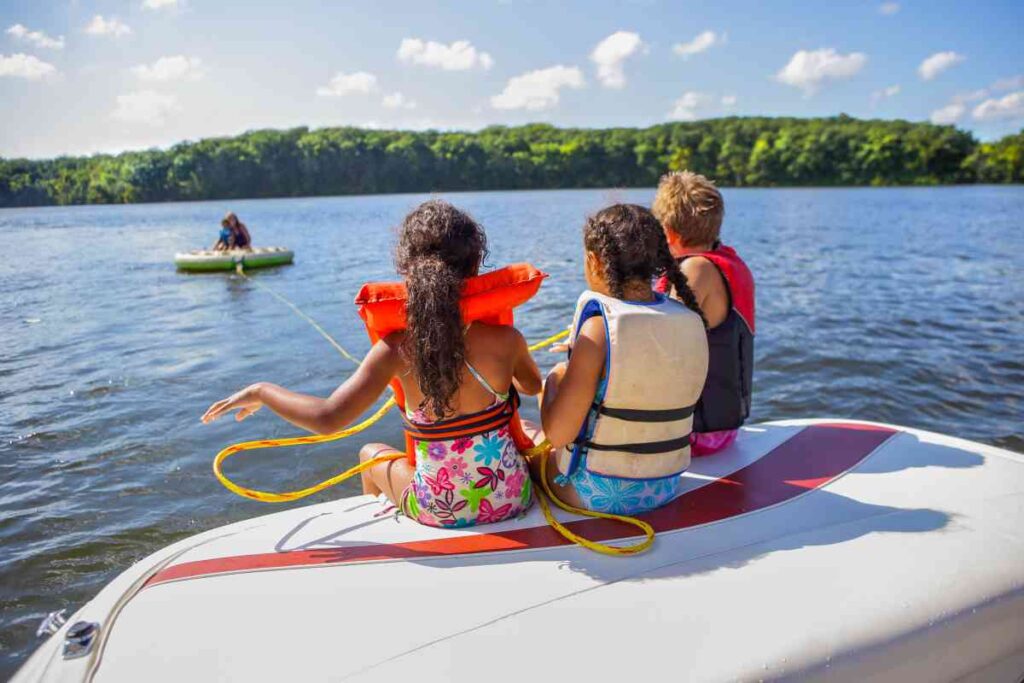 As you venture to the lower third section of Minnesota, you'll see lower elevation and hotter temperatures in the summer. Combined with the humidity, this leads to slightly warmer lakes and an increase in animal and insect life. The southwest corner is an exception, as the elevation is closer to that of the upper region.
The eastern half of this region is still close to the Twin Cities, meaning that the lakes there may be more crowded or difficult to reserve than others. Still, the reward of swimming and sunbathing may feel especially great, considering the hotter, wetter climate.
---
The 9 Largest Lakes in Minnesota
Do you love the stunning beauty of long coastlines and myriad lakeside places to explore? If so, you may agree that the bigger the lake, the better!
Although Lake Superior is technically the biggest and deepest lake in the state, it doesn't belong entirely to Minnesota. It also borders Michigan and Wisconsin, along with Ontario, Canada.
Instead, we will explore Minnesota's nine largest lakes, each of which is entirely within state lines! In addition to boasting the biggest beaches and the most water, these lakes offer a plethora of fun activities.
1. Red Lake
Spanning 444 square miles altogether, Red Lake has the distinction of being the largest of the freshwater lakes in Minnesota and the 16th largest in the whole country. Its deepest spot is about 35 feet deep.
Thanks to its generous stock of sturgeon, trout, bass, bullheads, walleyes, and other fish, the lake is popular for fishing enthusiasts, particularly in cold weather. In fact, if you enjoy ice fishing, plan a trip after seeing our recommendations for poles!
2. Mille Lacs Lake
With over 207 square miles, Mille Lacs Lake is another beloved destination for fishers, particularly if you want to catch walleyes or northern pike. A local advisory committee also takes conservation efforts seriously and encourages visitors to report any tagged fish they find.
Go there to fish all year long, including the winter, when ice fishing is all the rage. If fishing doesn't interest you, then play golf or explore the hiking and ATV trails! And find an incredible resort to amplify your stay.
3. Leech Lake
The citizens of the Leech Lake community proudly believe they live near one of the best lakes in Minnesota. Close to the lake, you can rent cozy cabins, lodges, or campgrounds and go swimming, fishing, biking, hiking, or boating–considering it covers nearly 161 square miles, there's ample room for all your adventures!
Elsewhere in the community, try your hand at gambling or golfing. Plan on checking out the unique mom-and-pop shops in the nearby town of Walker.
4. Lake Winnibigoshish
As if a spreading across 88 acres wasn't already impressive enough, Lake Winnibigoshish descends 78 feet below the surface. This could be why it's affectionately called Big Winnie!
The heavily treed hills along the coastline guarantee some of the most gorgeous scenery in all the lakes of Minnesota. Many hikers and nature photographers are attracted to it for that reason, but fishers also love catching the walleyes there. In fact, there's a walleye hatchery nearby.
5. Lake Vermilion
Besides the picturesque scenery, Lake Vermilion is known for its prime fishing and boating, featuring numerous docks and cabins for rent by avid fishers. Walleyes and muskies are the most common catches, but you'll also find lots of bass, crappies, and pike. The lake measures about 61 square miles and plunges 76 feet deep.
If you want more things to do, the lake is great for golfing, hiking, hunting, or riding on an ATV. The area can also be reserved for weddings, parties, and business events. Rent a cabin to experience all of it!
6. Lake Kabetogama
When you enter the Lake Kabetogama community, you'll see why it's one of the most breathtaking lakes in Minnesota. With 40 square miles of water surrounded by lush forest and quaint lodging, visitors and residents love using the lake to go fishing, boating, swimming, snowshoeing, cross-country skiing, ice skating, and snowmobiling.
Craving even more experiences in the natural world? The lake is part of Voyageurs National Park. Throughout its 218,000 acres, you'll find hiking trails, campgrounds, educational tours, and other activities.
7. Cass Lake
Technically, there is a chain of lakes in the Cass Lake region. However, Cass Lake itself is the largest, claiming almost 27 square miles in surface area and situated close to the city that shares its name.
Besides offering perch, walleyes, muskies, and pike to fishers, the shore is lined with forests and beaches where visitors can swim, bike, hike, boat, and sunbathe. Wintertime is when you can go ice fishing, ice skating, snowshoeing, or snowmobiling.
The forest is also home to the Chippewa tribe and Leech Lake Band of Ojibwe, making it one of Minnesota's most culturally significant lakes.
8. Otter Tail Lake
In addition to being one of the largest lakes in Minnesota, Otter Tail Lake is the largest in the Otter Tail River lake chain. It covers 21 square miles and reaches a whopping 120 feet in depth!
Many anglers enjoy fishing for walleyes within its waters, and some even participate in the two-day fishing tournament held each May. As the lake's name implies, you may even spot some otters, which are common in upper Minnesota.
The winds throughout the region also kick up great waves for sailing and boating. With the variety of topography, beaches, and trees along the shoreline, many hikers, bikers, swimmers, and sunbathers love spending time there, too.
9. Lake Minnetonka
With its main lake and bays sprawled across 16 square miles, Lake Minnetonka is among the most famous in Minnesota. Its lovely scenery has inspired numerous directors to film movies and TV shows in the area. More than one musician has recorded albums in the area, and Prince actually lived there for a while.
However, the lake isn't just part of pop culture; locals and vacationers love to visit. The water is excellent for boating and sailing, and the community holds regular tournaments for largemouth bass fishing.
---
And 8 Hidden Gems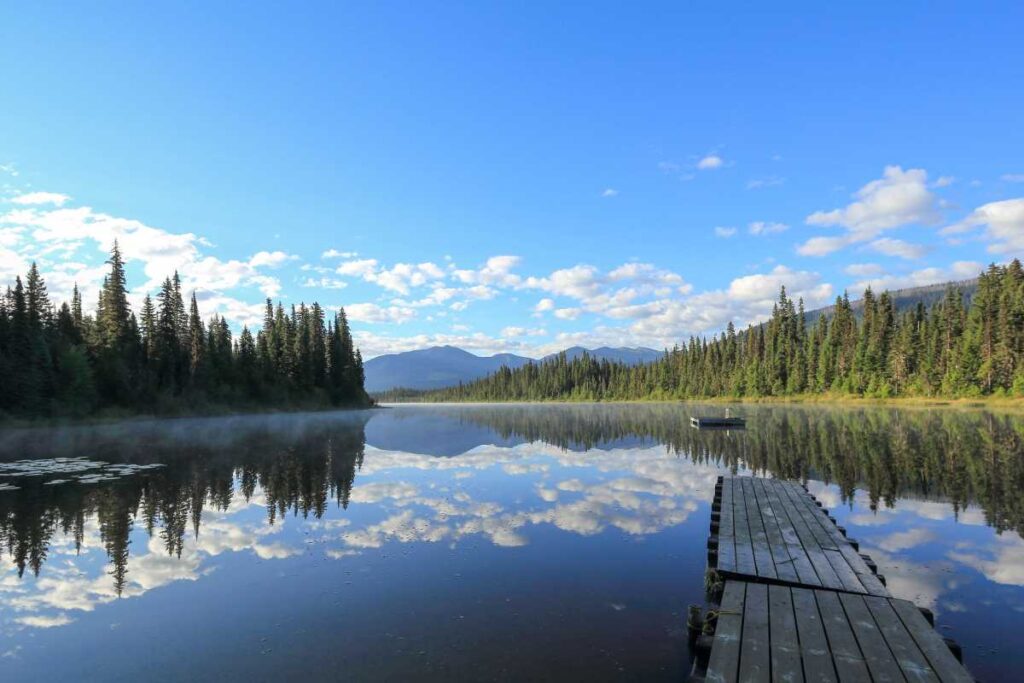 Not all the best lakes of Minnesota are so well known. If you want to broaden your horizons and step off the beaten path, these hidden gems–the most quietly beloved lakes in Minnesota-are for you!
1. Lake Itasca
Visitors to Lake Itasca love boating, canoeing, kayaking, and fishing for walleyes, bass, and pike. The trails close to the lake are popular among hikers, too. Most notably, this lake is known as the source of the famed Mississippi River, so you can see where the two bodies of water connect. It's a beautiful sight!
2. Lake Nokomis
Like other lakes in Minnesota, Lake Nokomis promises fun activities like boating, kayaking, swimming, biking, and year-round fishing. However, one of its greatest advantages is that it's a ten-minute drive from the Minneapolis-St. Paul airport. If you're meeting up with loved ones from outside the state, this lake reduces stress and maximizes your time together because of its proximity.
3. Deer Lake
What makes Deer Lake stand out most among the lakes of Minnesota is its cleanliness and clarity. In fact, you can see up to 11 feet deep into the water, a guarantee for fascinating sights for fishers, boaters, swimmers, and snorkelers. Just standing on the shore could take your breath away. Plus, the nearby area abounds with biking trails.
4. Burntside Lake
If you have a strong sense of adventure, Burntside Lake could quickly become one of your favorite lakes in Minnesota. Scattered throughout its six square miles, you'll find more than 100 islands, practically begging to be explored. Take a boat, canoe, or kayak and spend your day fishing while checking out every island you can reach.
5. Lake Harriet
Located right next to the historic Fort Snelling, Lake Harriet is prized among the lakes of Minnesota for its rich heritage and importance to the community. The surrounding walking and biking trails encourage visitors to take a break from the everyday stress of life. Lots of people also enjoy using the lake for sailing.
6. Lake Pepin
Have you ever wondered how water skiing was invented? We'll tell you–an 18-year-old named Ralph Samuelson made his own skis, took them to Lake Pepin, and balanced on them while a boat pulled him along the water! It's only fitting for water skiing enthusiasts to come to this lake. You could even participate in the Water Ski Days festival every June!
7. Lake of the Isles
Minneapolis is a busy city, but the Lake of the Isles provides a refreshing change of pace. With the serene waters, biking paths, and walking trails, citizens and tourists regard this lake as a welcoming place to gather, socialize, and enjoy nature.
Some wealthier residents even live in magnificent mansions nearby. Also, if you visit in late December, head to the lake for the New Year's festival and treat yourself to hot chocolate with marshmallows!
8. Lake of the Woods
Like Lake Superior, the Lake of the Woods borders Ontario, Canada, so it doesn't belong entirely to Minnesota. However, ice fishing and cabin rentals on the frozen lake are in high demand during the winter. If you have a boat or want to drive through Canada, you can also reach the Northwest Angle, distinguished as the northernmost point in the continental U.S.
---
Check Out the Lakes of Minnesota!
We've given you a great head start in learning about the lakes of Minnesota, including which ones to visit if you haven't already. However, with 11,842 options, you'll never get bored trying to explore all of them!
In fact, lake trips are such a prominent pastime in Minnesota that the state is home to many experts in enjoying them to the fullest. Come learn the secrets by reading our blog post on Lake Life in the North Star State!