The Mississippi River flows past plenty of famous American cities on its way to the Gulf of Mexico – St. Louis, Memphis, and New Orleans. The "Big Muddy" first passes through Bemidji after leaving its source in Itasca State Park before it reaches any renowned metropolises. This fun fact gives Bemidji distinction, but it is far from the only thing giving this northern city its charm. In reality, there are countless fun things to do in Bemidji MN. From nature trails to historical mills, a university, and a lively downtown, Bemidji offers a variety of attractions for all sorts of visitors. Here are fourteen unbeatable things to do in Bemidji MN.
For nature lovers, this park will stand out among all the incredible things to do in Bemidji MN. As its name suggests, the park sits on the shores of the famous Lake Bemidji. It includes over 1,600 acres of natural beauty, from pine forests to lakefront views. The miles of trails offer visitors a chance to see a variety of wildlife, such as deer, eagles, and loons. Visitors can kayak, swim, and play volleyball on the beach. The walking trails are excellent for biking and, in the winter, cross-country skiing. Campgrounds are available during the warmer months, so why add a stop at Lake Bemidji State Park to your summer Minnesota camping trip itinerary?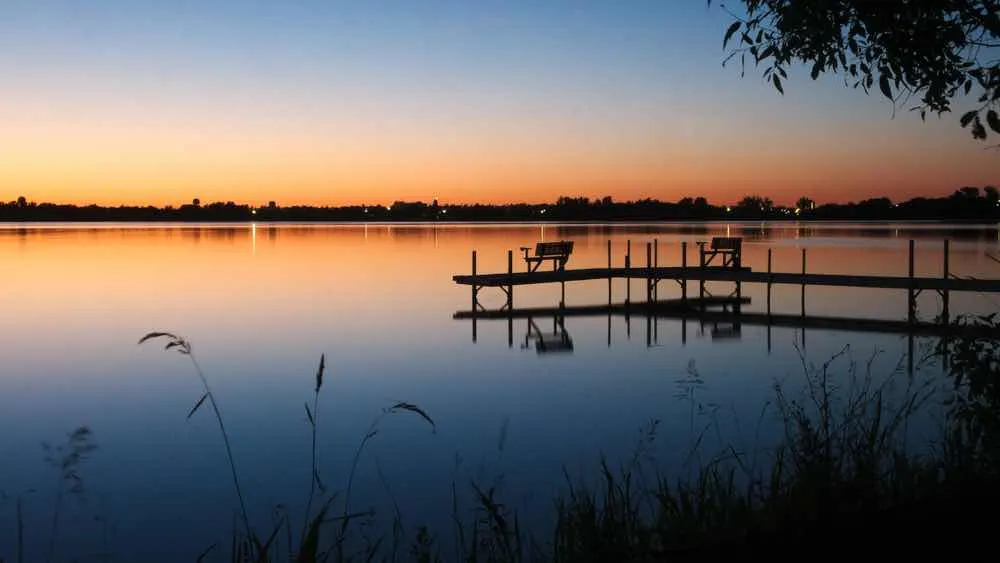 The lake itself is not just a natural wonder, but also a veritable four-season playground. It offers visitors many activities no matter what time of year they Bemidji. During the winter, the frozen lake and surrounding woodlands are perfect for ice fishing, snowshoeing, and cross-country skiing. In the spring, the incredible lakeside blooms into a breathtaking natural spectacle. Summer conditions mean warm water and even warmer air, ideal for swimming. If you're a watersports aficionado, boating on the lake is always a hit. Whatever draws you to the water, even if it's just reading on the beach, you will find it on Lake Bemidji.
This attraction is among the most educational of the things to do in Bemidji MN. Now almost thirty years old, the science center has grown since its founding and boasts eleven distinct exhibits. Visitors get an up-close look at local fauna thanks to the many live animals on display. The Science Center's schedule features interactive activities for children, so check it out if you're traveling with little ones.
Located right downtown in the Chief Theater, this small town playhouse's long and storied history earned it an outsized reputation. Founded in 1951, it attracts actors and actresses from big-city markets. The schedule includes such theatrical hits as "Steel Magnolias" and "Hairspray." With its unmistakable quality and aesthetic charms, it is no surprise that the Paul Bunyan Playhouse has been a favorite in town for generations. For the theater lover, this spot is a must-visit among the many things to do in Bemidji MN.
No less than six cities across the north credit themselves as the birthplace of the mythical figure, Paul Bunyan, claiming him as their most renowned historical citizen. Bemidji is one of them. To commemorate his larger-than-life story, Bemidji displays a massive roadside statue of Bunyan and his ox. At twenty-three feet, the imposing Bunyan statue is worthy of recognition as the first "roadside colossal" of Minnesota. No trip to the area would be complete without a photo op at this historic landmark. While it's more of a brief activity, stop than an actual thing to do in Bemidji MN, it's still a quintessential experience.
You can find the center of local life at this expansive, jack-of-all-trades building. Its ice rink hosts collegiate hockey games, but the city also uses the center for conventions and concerts. The stunning ballroom is available for events if you're looking to hold a wedding or function in Bemidji. The Sanford Center ballroom could be the perfect spot for your next gathering. And if you're passing through, check the schedule to see what public spectacles are on tap.
For art lovers, there is no better thing to do in Bemidji MN than visit this interesting display of sculptures and murals. Minnesota is full of creative and bold public art walks. There's something about art displayed outdoors that makes it feel more vibrant as if nature imbues the artist's creations with energy. The downtown sculpture walk features both permanent pieces and traveling exhibits. While you can't count on the transient artwork to be there year after year, it means the trail offers new delights every time you visit. No visit to Bemidji will be complete without taking in the Sculpture Walk's immeasurable charms.
You may not expect this winter sports area to offer year-round activities. As its name suggests, this area is a favorite local destination for skiing. When snow is on the ground, Buena Vista offers skiing, snowboarding, and tubing, and a ski school for beginners. But while its status as a winter wonderland gives the place its fame, there are plenty of reasons to visit in the warmer months. Summer visitors can partake in a horse-drawn wagon ride through gorgeous centuries-old trails. Some of which were established by the area's Native Americans and early pioneers.
Despite its folksy name, this full-scale zoo is more than a small-time animal display. Paul Bunyan's Animal Land is the largest animal park in Minnesota. There are over 100 types of animals on the property, including species from all over the world. The zoo is home to both native and exotic animals like kangaroos, foxes, coatimundis, and tigers. Kids will love getting up close and personal with domesticated animals at the petting zoo. The property also includes a gift shop, a playground, and a picnic area. It is the perfect destination for a full-day outing.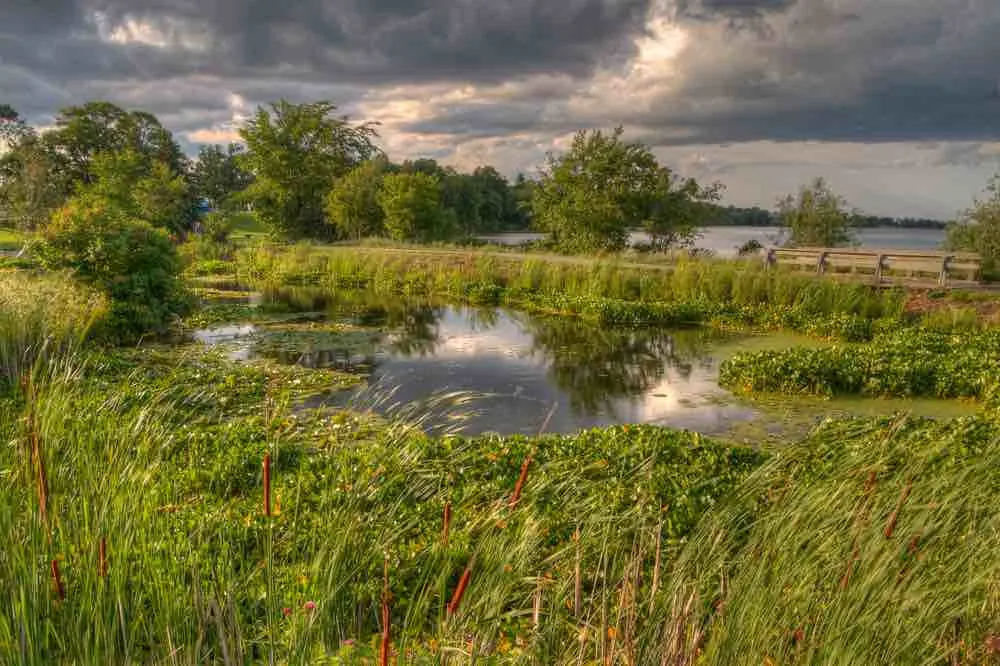 Oh, the Mississippi River! Maybe you've seen it before. Or you might remember reading Tom Sawyer in school. Perhaps you felt a special significance while crossing it. America's longest river lays large in national folklore. If the Mississippi holds any attraction for you, you'll get a thrill seeing its young waters winding meekly through the Minnesota forests. Bemidji is just a few miles from the river's source.
The state forest offers more than just the Mississippi River. You can spend a day exploring pristine pine forests and gentle hills. Relax overnight in the forest's campsites, just miles from a hiker's paradise of trails. There are also over ninety-five ponds and lakes within the confines of the state forest, ideal spots for swimming and boating.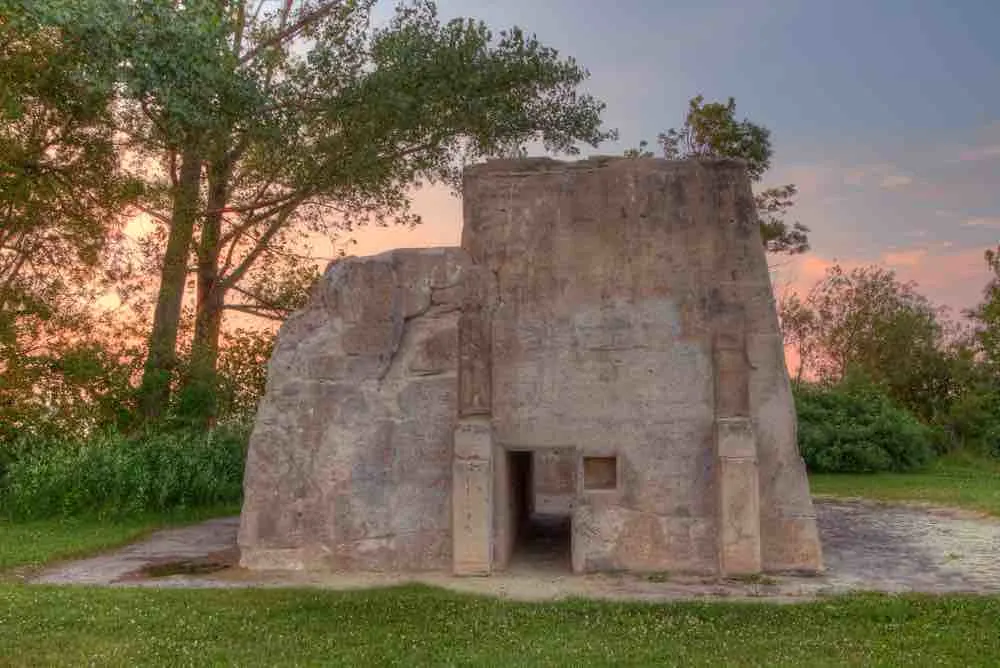 This beautiful and powerful memorial reminds visitors of the countless veterans who gave everything to serve their country. The monument honors military veterans with such features as the Chuck Lindberg Statue, the Walk of Honor, the Stone Pillars, and the Nine Flags. Any visit here is a meaningful experience that will fill you with an appreciation for all those who have served.
A racing fan's paradise, but even those who aren't car enthusiasts will enjoy the speedway among the many interesting of the things to do in Bemidji MN. Racing cars are quite a sight as they handle the tight turns of the quarter-mile dirt track. Racing season starts in late May, and events continue through the summer.
This outfitter is more than just a retail store. It's a historical landmark which captures the culture and spirit of northern Minnesota. While browsing global brands on the store's shelves, you'll also find a wide variety of local woolen articles made right there in Bemidji. From stylish hats to comfy sweaters, there are plenty of options for loading up on souvenirs and boosting your winter wardrobe at the same time.
The Historical Society is a must-see attraction for any history buff visiting Bemidji. Located inside a historic train depot, the building itself is a worthwhile attraction. But the real draw is the fascinating exhibits which educate visitors about the area's rich and expansive history. You'll find portrayals of prehistoric inhabitants, the local Ojibwe culture, and the loggers and traders that marked the region's early economy.