There's a familiar saying oft-repeated by Minnesotans: "Here, we have two seasons: winter and road construction." Despite the onslaught of traffic cones and road closures that come with warmer weather, there is a reward for surviving the traffic nightmares– eating outdoors!
As the weather warms up and the drinks cool down, many Minnesotans like to take advantage of the nicer weather by enjoying a meal in the open air. While Maynard's and Psycho Suzi's are known for their scenic waterside patios, there are numerous other restaurants that offer superb outdoor dining– and they're not all located in the Twin Cities!
Check out some of these lesser-known gems of the suburbs and beyond, and enjoy a plate and a glass al fresco!
Charlie's on Prior,
Prior Lake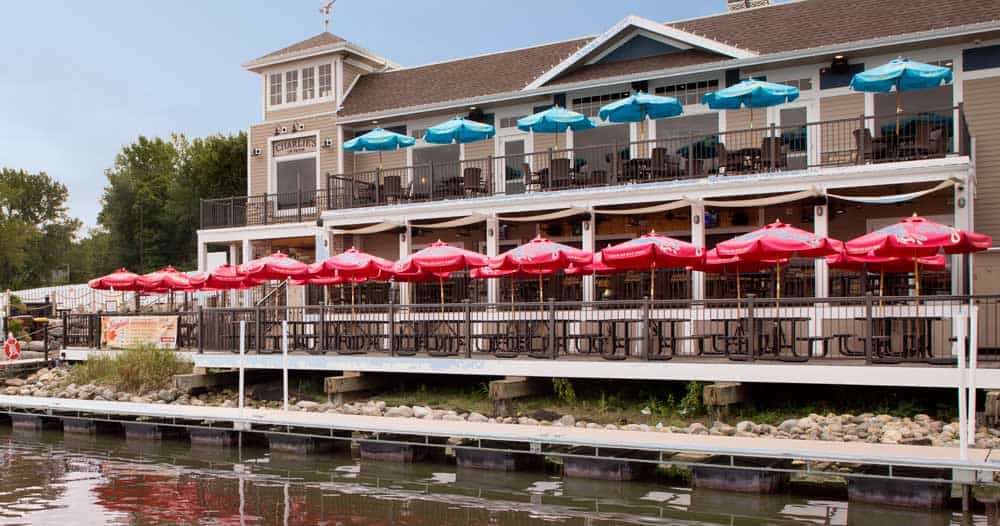 About twenty minutes south of the Cities, Charlie's on Prior is a laidback joint featuring American classics served lakeside. Formerly known as Captain Jack's restaurant, Charlie's is a multi-level bar and restaurant featuring corn hole, firepits, and a dock with slips and deckhands to help you park your boat, should you want to arrive by water.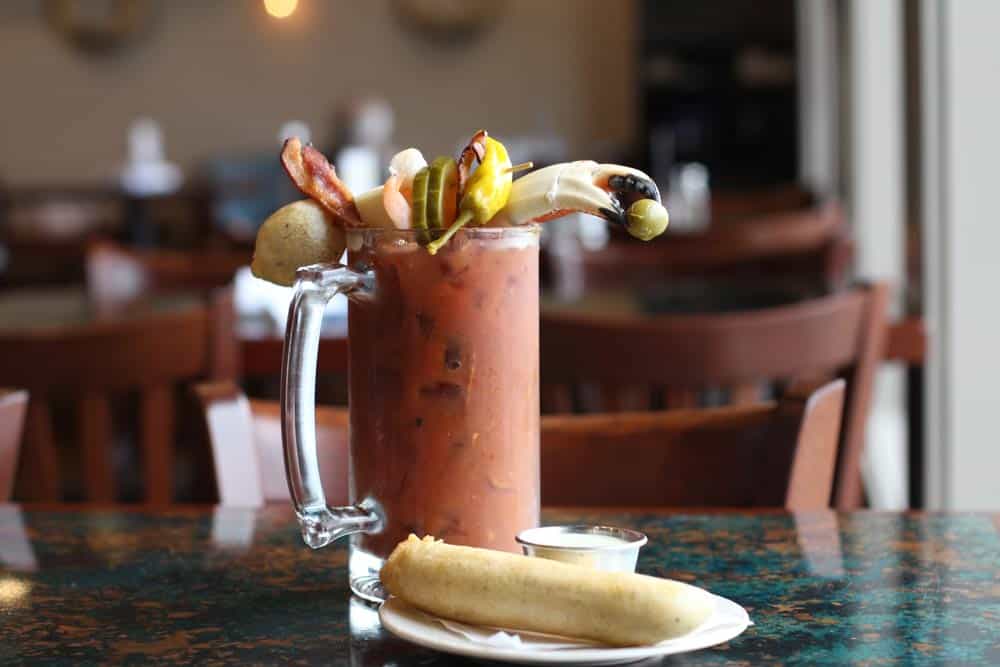 In addition to the casual American menu options, guests can enjoy hand-dipped cones at the pop-up ice cream counter during the summer months.
Froggy Bottom's Lily Padio,
Northfield
Well-known as a college town and a daytrip destination, Northfield houses multiple restaurants with outdoor seating. The Cannon River flows through the middle of town, creating the perfect backdrop for eating outdoors at one such establishment, Froggy Bottom's River Pub.
Venture down the spiral staircase and you'll be in the cavern-like pub with rough-hewn stone walls; enter through the separate door to the Lily Padio, and you'll be headed straight out onto the two-level patio with views of the Cannon River (and probably a few fishermen!). Froggy Bottom's River Pub and the Lily Padio offer riverside seating, classic pub fare, and live music every night of the week.
Vivo Kitchen,
Apple Valley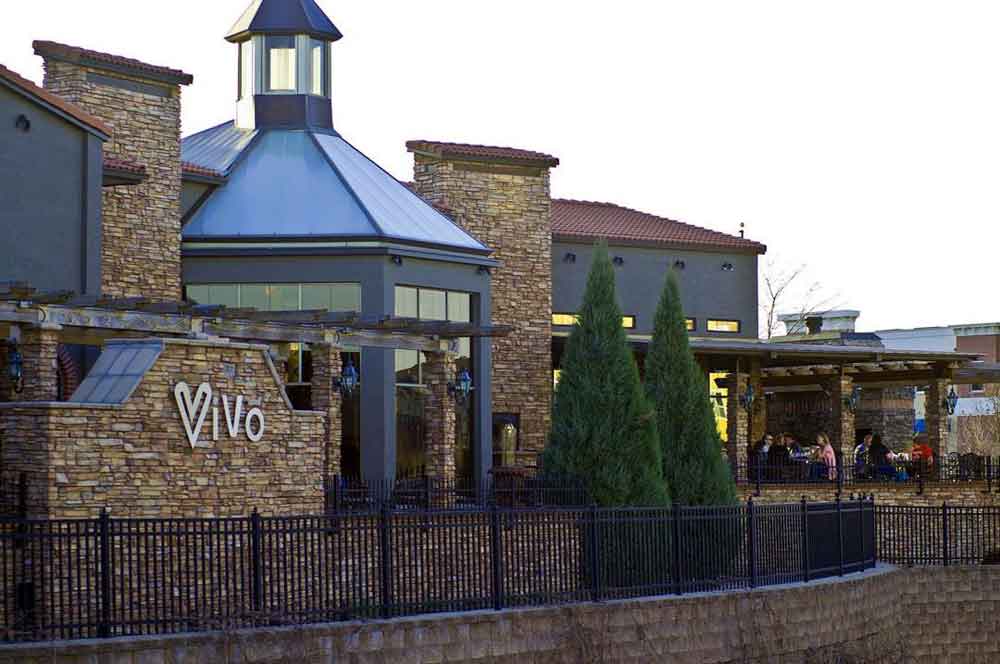 A recent addition to the upscale dining scene in the suburbs, Vivo Kitchen advertises itself as a scratch kitchen using only locally-sourced ingredients. With an emphasis on European offerings, from Scottish whiskey to Italian gelato, Vivo's atmosphere is both sophisticated and comfortable.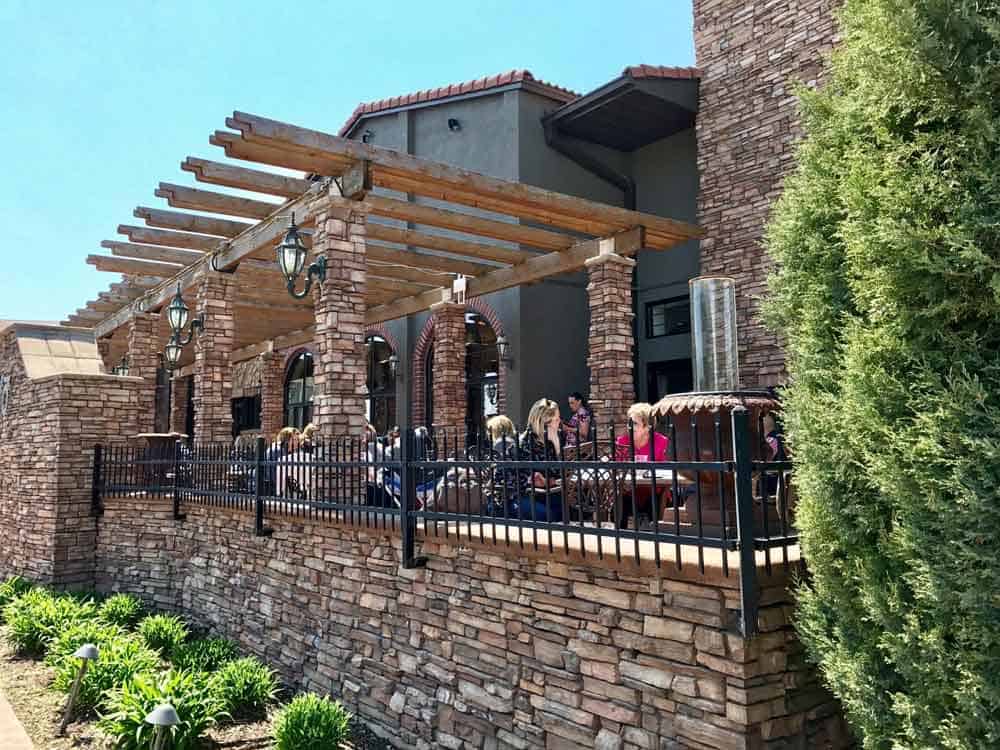 The expansive stone patio overlooks a fountain in Kelley Park, but Vivo doesn't take reservations for outdoor seating– so get there early on a pleasant summer night!
The Lion's Tavern,
Stillwater
Stillwater may be home to better-known Dock Cafe and the Freight House, but the Lion's Tavern, which opened in 2015, has recently offered some competition on the patio scene.
Centrally located on Main Street, this casual gastropub's menu offers reinvented classics to be enjoyed amongst fire pits, cabanas, and live music, all while overlooking the picturesque St. Croix River.
CoV,
Wayzata
Situated on the northeast shore of Lake Minnetonka in Wayzata Bay, CoV "combines Midwest comfort and hospitality with the unmistakable allure and energy of Nantucket or the Hamptons."
Serving as competition for another well-known Lake Minnetonka watering hole, CoV offers an elevated dining experience inside its nautical dining room, or outdoors on the patio overlooking the lake. The restaurant hosts a Lakeside Brunch every Saturday and Sunday and plans to open a second location in the Galleria in Edina late this fall.
The Veranda, Red Wing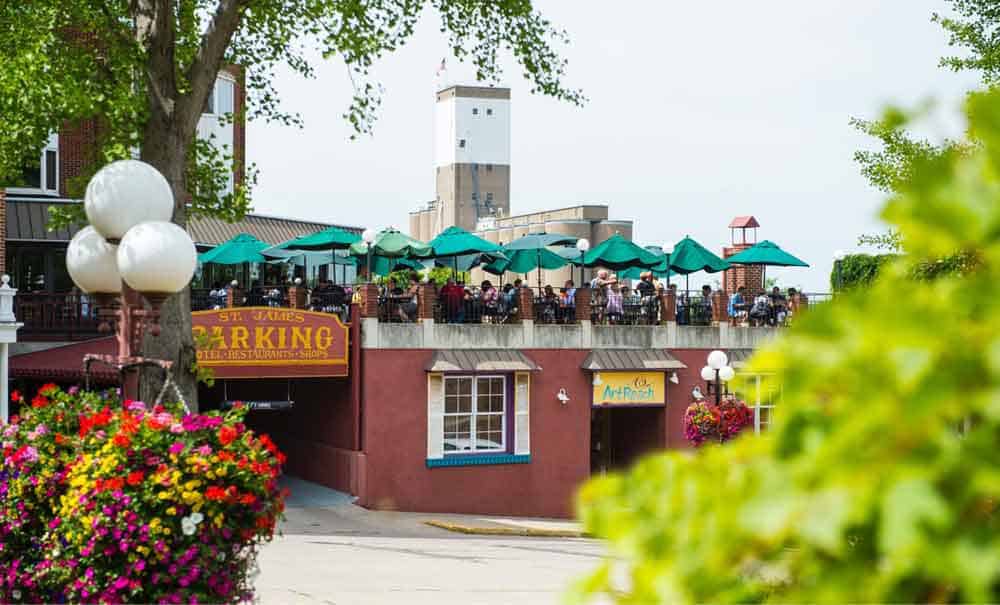 Located in the historic St. James Hotel in scenic Red Wing, The Veranda features beautiful views of the Mississippi from its rooftop patio. An added bonus– rocking chairs on the front porch, ideal for relaxing with a nightcap! The Veranda is open for breakfast, lunch, and dinner.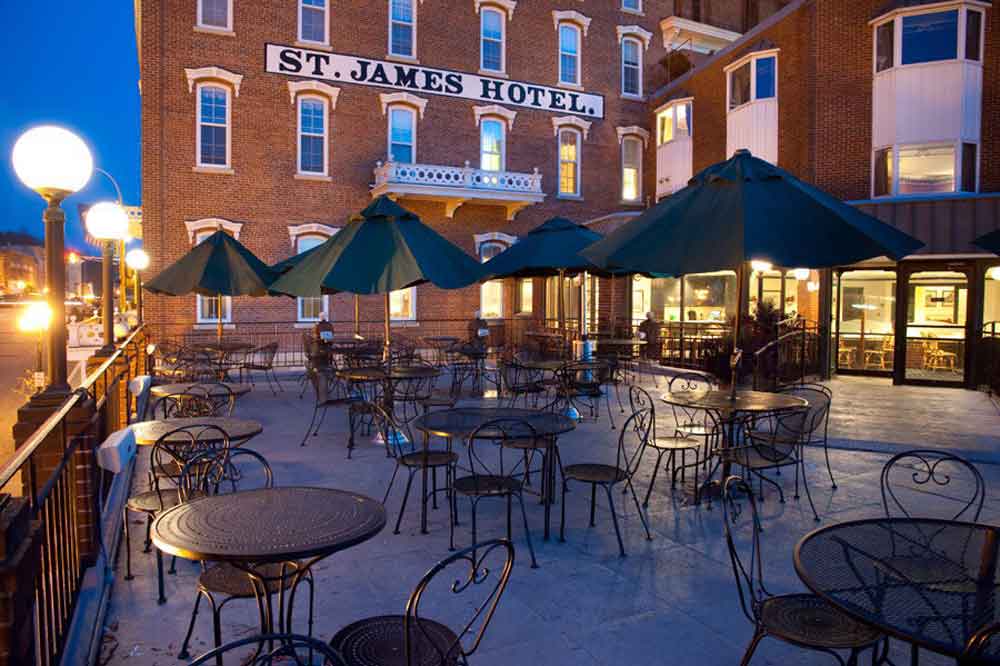 The Veranda Rooftop Summer Music Series starts June 18th, giving guests the opportunity to enjoy the music of various local artists every Sunday from 2-5 pm.
Admiral D's Waterfront Tavern, and The Admiral on White Bear Lake,
White Bear Lake
A one-of-a-kind experience awaits guests visiting this seafaring restaurant on White Bear Lake. Not only does the Waterfront Tavern boast a large patio, a dock with boat slips, and a pet-friendly atmosphere– you can't get much closer to the water than setting sail on Admiral D's!
The Admiral is a 65-foot yacht that can be chartered for private events, and also offers public cruises. With booth seating and a full bar, The Admiral skipperliner guarantees an unforgettable lake experience during Minnesota's beautiful spring and summer months.
Lola's Lakehouse,
Waconia
Specializing in "American fare with a New England influence," Lola's Lakehouse next to Lake Waconia offers scenic views and a great menu emphasizing seafood.
Guests can enjoy dining on the deck into the wee hours of the morning per Lola's extended hours, and can even hit the water in a boat rental thanks to the convenient on-site marina.
Bourbon Butcher Kitchen + Bar,
Farmington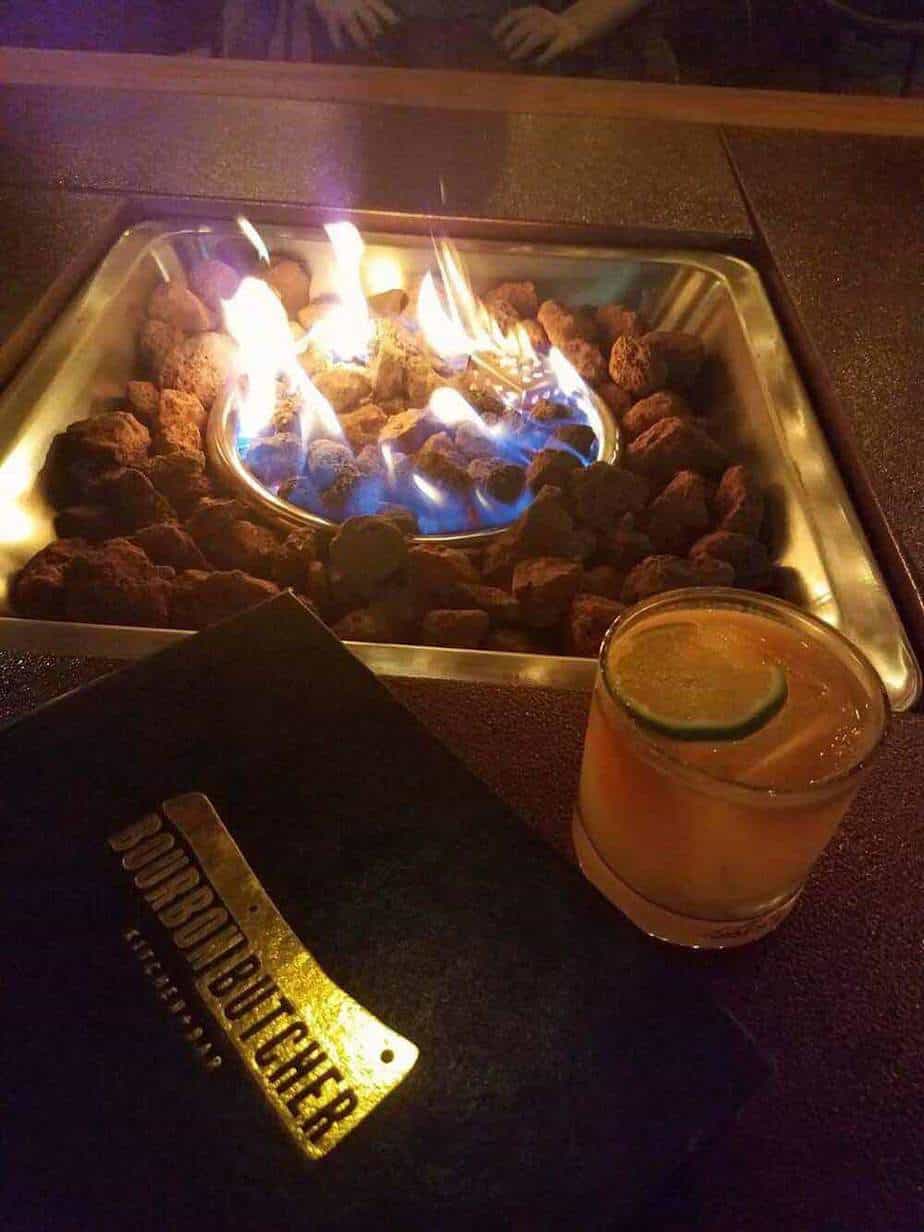 Open for business for just under six months, suburban newcomer Bourbon Butcher specializes in meat and alcohol (if that wasn't obvious). A unique spin– the kitchen and bar combo is also home to an extensive arcade stocked with old-school games like pinball and skee-ball.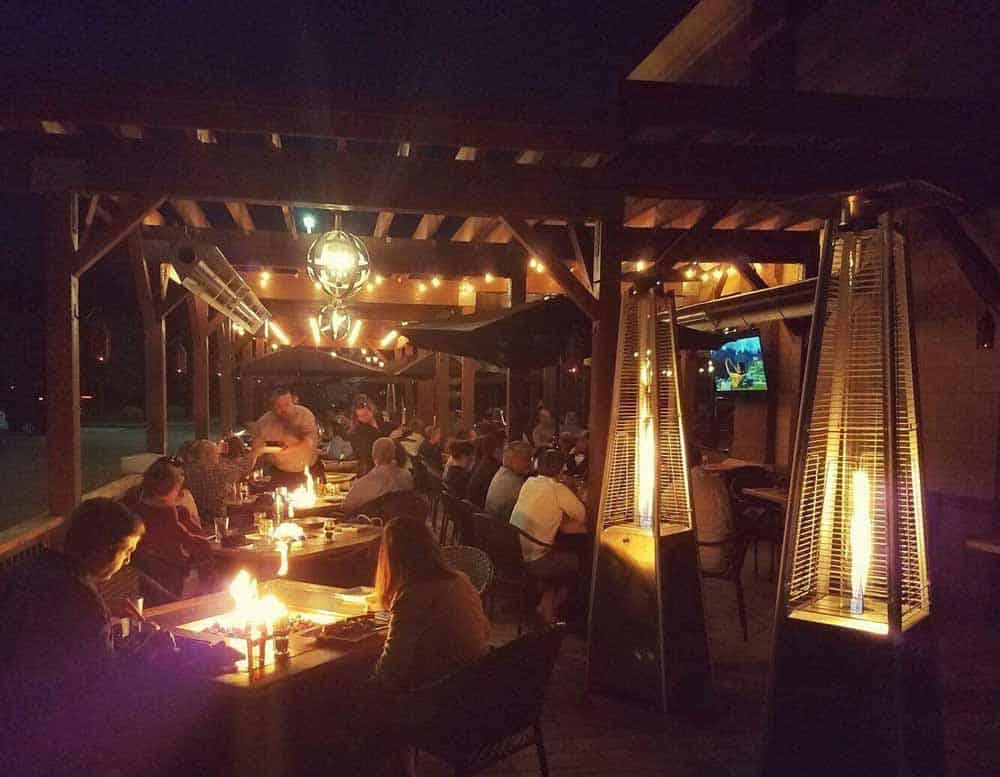 In contrast to the retro vibe of the arcade, the sleek 2,000-square foot patio features fire pits, TVs, cornhole, and live music on the weekends. Heaters and misters will keep guests perfectly temperature-controlled no matter the weather. Open for only a few weeks, the Bourbon Butcher's patio also occasionally offers meat smoking demonstrations and free samples!
The Chart House,
Lakeville
One of those hidden gems that only the locals know about, Ruppert's Chart House is a tucked-away escape on a peninsula in Lake Kingsley. Available for special events and weddings as well as casual dining, the Chart House offers classic American favorites and an extensive wine list.
An outdoor bar, fountains, and boardwalks create an oceanic atmosphere on the patio– not to mention the life size ship permanently moored in the patio area. Watch for wine-and-appetizer specials, and acoustic music by the water on summer nights.
With so many excellent options for dining outdoors, there's no better way to take advantage of Minnesota's best season. Whether lakeshore, riverside or underneath strings of twinkly lights, nothing quite says "summer" like a patio on a warm, breezy Minnesota evening. So order an appetizer, play some corn hole and feast on the beautiful combination of delicious food and gorgeous views!
About the Author
Latest Posts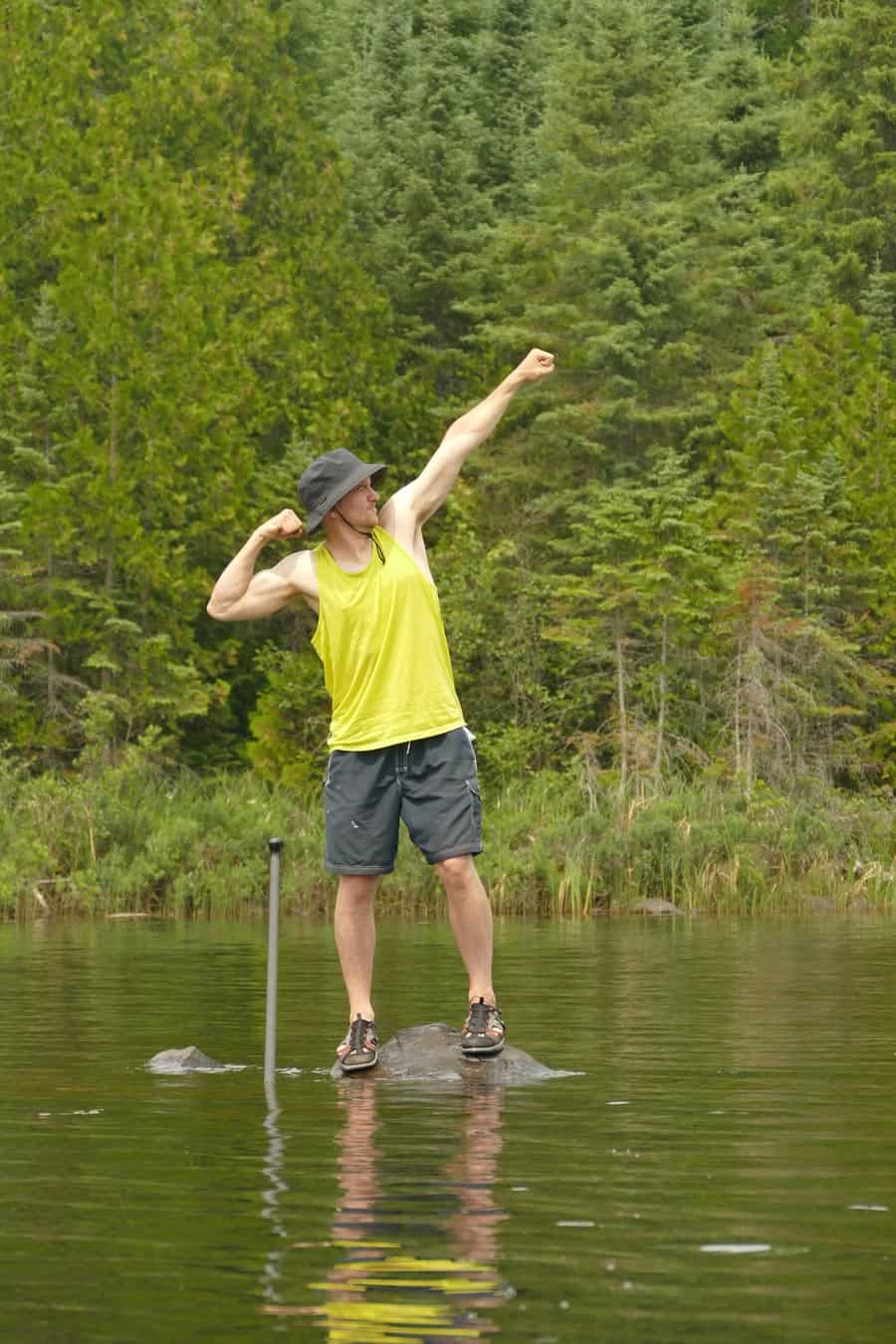 Born in Madelia, MN, to a now 5-generation Minnesota family, Ryan's MN roots go deep.
A painter by day, Ryan founded Life in Minnesota in 2013 with his wife Kelly to chronicle their musings on everything Minnesota. Ryan and Kelly are raising their 7 kiddos in Maple Grove, MN.
When he's not shuttling his kids around to hockey practice, you might find him in the shop working on his leatherwork. Undoubtedly, there will be a family trip to the Boundary Waters Canoe Area every summer, and of course weekends at Grandpa's cabin up north in the summer.