Minnesota (in our opinion) is easily one of the best states to live in the US. But what are the best places to live in Minnesota once you're here?
With four seasons and 10,000 lakes, Minnesota has a nice, small-town charm. Safe neighborhoods, clean schools, and gainful employment. Food, fairs, and family fun. What's not to like about this great state?
There's a lot to love about living here, but where are the best places to live in Minnesota that have it all within reach of your front door?
After considering things like family life, education, health and safety, socioeconomics, and affordability, here are 20 of the best places we have found to live in Minnesota. And while it's not an exact science and they're in no particular order, it's certainly a great place to start your research.
1. Chanhassen, Minnesota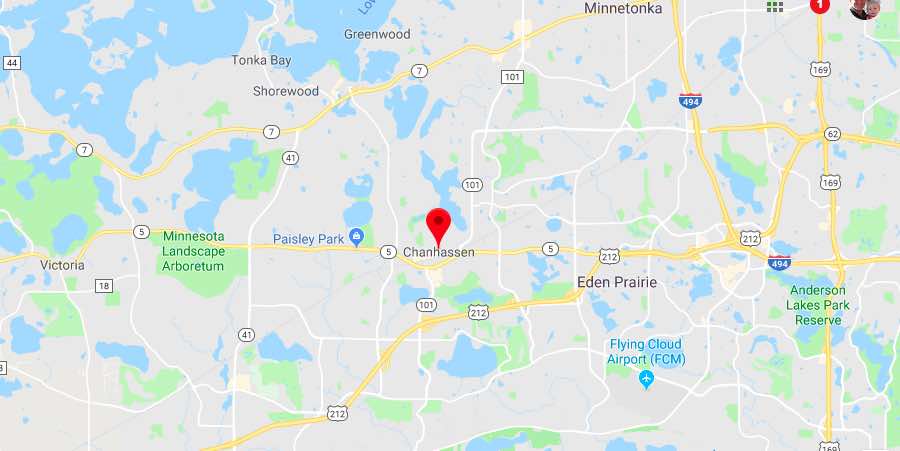 From employment and education to income and home values, Chanhassen excels in almost every category when it comes to great places to live.
Chanhassen is home to some pretty successful residents, starting with their education system, where a whopping 97 percent of students receive a high school diploma.
It's also one of the most gainfully employed cities in the state with a staggeringly low 2.4% unemployment rate and a median household income of more than $100,000 annually. With the city being one of the top earners in the state, it's no surprise that the median home price is greater than $360,000.
The theater community is thriving with Chanhassen Dinner Theatres, and the Minnesota Landscape Arboretum is always a sight to be seen. And thanks to the dozens of parks and nearly 100 miles of trails to bike, hike, and cross-country ski, there's plenty to do outside in Chanhassen during all four of Minnesota's seasons.
Combine everything above with the city's low crime rates and it's no wonder Chanhassen is one of the best places to live in Minnesota—even the country according to Money Magazine (2015).
2. Lakeville, Minnesota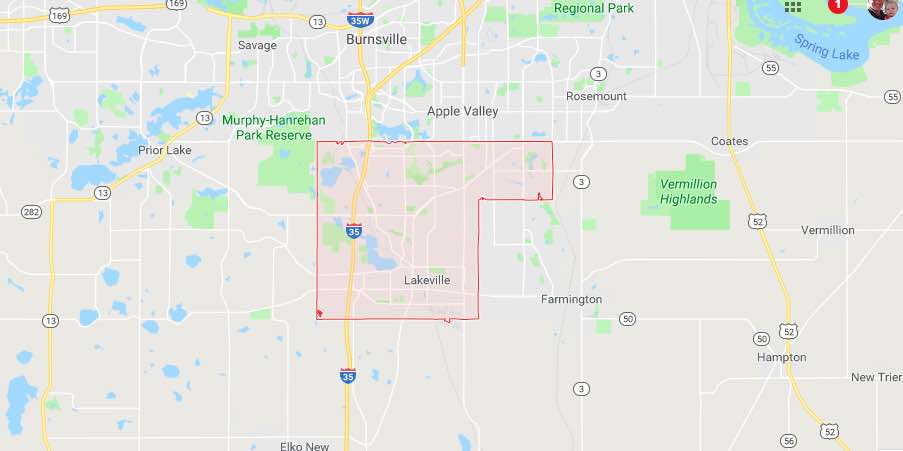 Lakeville seems to have all the markings of one of the best places to live.
Straight south down 35W from Minneapolis, Lakeville is a hop, skip, and jump from city amenities, but is also home to an array of parks and walking paths, lakes, and playgrounds. It is considered one of the most educated cities in the state, turning out a population of high school graduates at a rate of 96 percent.
And it doesn't stop there. The city's unemployment rate is quite low at 2.9 percent and the average household income is just less than $100,000 annually. Add in the city's low crime rates and one might wonder, what's not to love about Lakeville?
3. St. Michael, Minnesota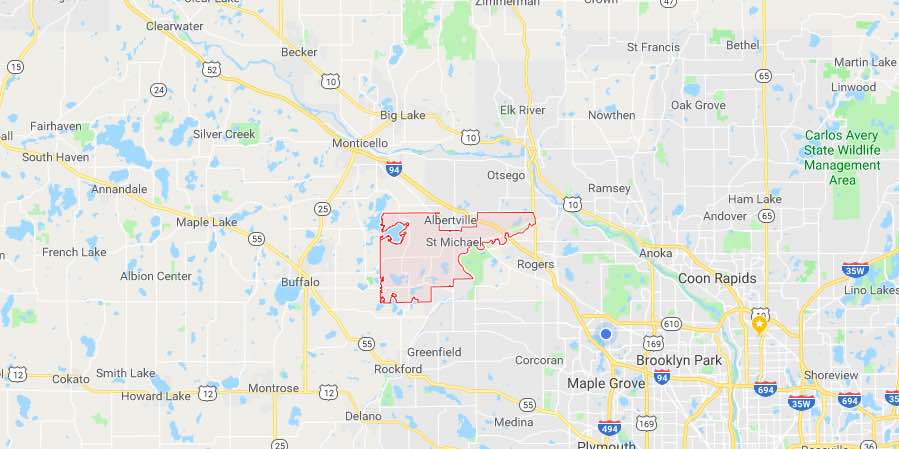 Nestled between St. Cloud and Minneapolis, St. Michael provides a pleasant small-town feel while still offering access to everything from big-city amenities to the recreational attractions of "up north".
Economically St. Michael is strong with a median household income near $86,000 annually and rents averaging just around $1,000 per month. Unemployment is low at just 4.8 percent and the cost of living is comparable with the state's average, making St. Michael an affordable option for Minnesota living. Excellent schools and plenty of parks make it great for family life as well.
4. Northfield, Minnesota
Forty miles south of the Twin Cities just off of Interstate 35, you will find Northfield, Minnesota.
This scenic college town is home to Carleton and St. Olaf colleges and offers affordable housing, a great education system, and a vast array of recreation options from lakes and rivers to nature trails and parks—35 parks, actually.
For being a smaller city with a population of around 20,000, Northfield offers an awesome range of diversity. From college students to young families to a booming retirement community, the residents of Northfield come from all walks of life, which means everything from the culture to the cuisine is rich and unique.
With the affordability of a small town and the economic growth of a metropolitan city, Northfield offers its residents the perfect combination to live life to the fullest.
5. Victoria, Minnesota
Victoria is a quaint town with a population of approximately 8,500. Located about 25 miles outside of Minneapolis, it's perfect for taking advantage of small-town living without sacrificing a manageable commute to an abundance of employment opportunities.
This is made evident by the city's exceptionally low unemployment rate of 2.1 percent and a median household income of nearly $135,000 annually.
The success of Victoria's residents could also be the result of a terrific education system. The city boasts a high school graduation rate of 97 percent, one of the highest in the state.
Victoria offers a breadth of affordable housing from first apartments and starter homes to dream houses and empty nest condominiums.
And there's plenty to do for all walks of life when it comes to entertainment in Victoria. Nine lakes in the area offer fun like swimming and fishing. The downtown area has great restaurants and community events. Dozens of parks, an ice arena, and Deer Run Golf Club round out a very diverse offering of fun activities in Victoria.
6. Edina, Minnesota
Edina seems to be on everyone's list of best places to retire in Minnesota.
Just a short jog down 35W from Minneapolis (well, when 35W is accessible anyway), Edina is one of the more aspirational cities on this list.
With an average house price landing upwards of $400,000, it's not exactly a place where everyone can afford to live. But the education system is exceptional in Edina with more than 50 public school options, the unemployment rate is low at 3.6 percent, and there are tons to do with lakes and parks and amenities surrounding the entire area.
7. Mendota Heights, Minnesota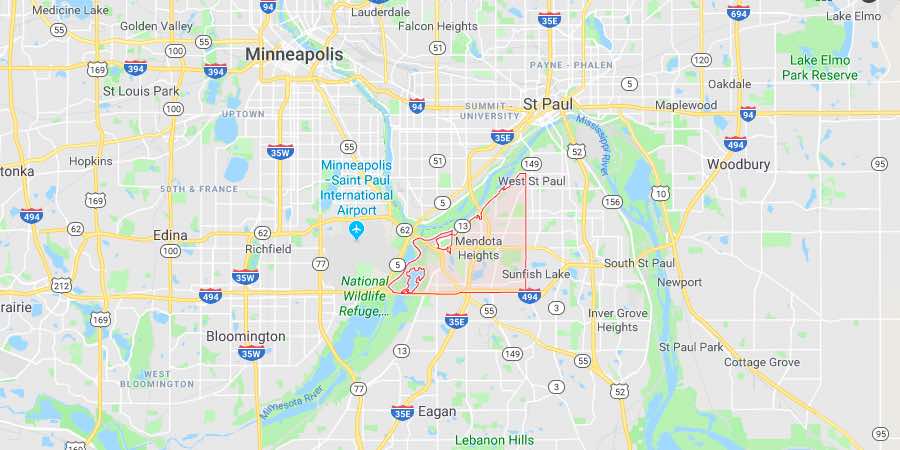 Just south of St. Paul, Mendota Heights is a beautiful, lush city on the south bank of the Mississippi River. The nearly 12,000 residents of Mendota Heights enjoy miles of walking and biking trails and parks, including dog parks for their favorite pooch and the historic Fort Snelling Park.
With a median income of around $95,000 annually, Mendota Heights is a flourishing community with employment opportunities nearby in either the Twin Cities or the surrounding suburbs.
8. Rogers, Minnesota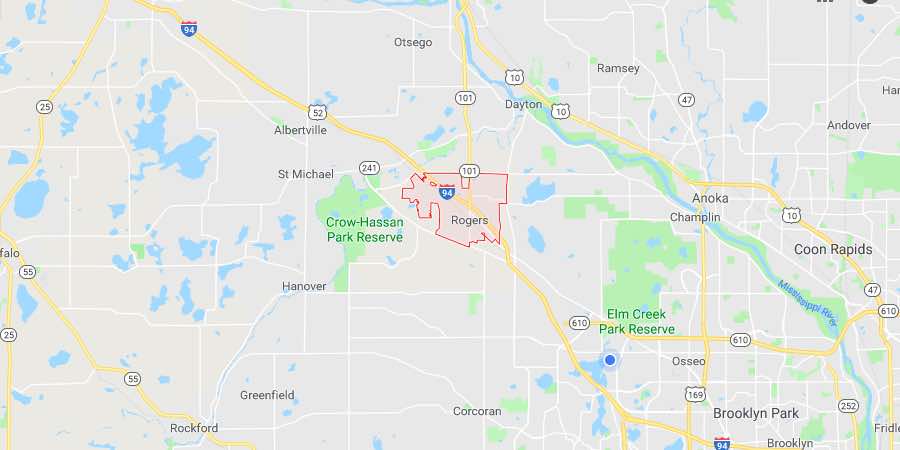 With a population growth of 140 percent in the early 2000s, it's clear people are taking notice of Rogers as a great place to live.
The city sits just north and west of Minneapolis, and it ranks low where it matters: crime and unemployment; the latter is just 1.7 percent. And when it needs to rank high, it does that, too—the city has a median household income of nearly $100,000 annually.
The city of a little more than 12,000 residents is a close-knit community with a lot of history with surnames dating back several generations still making an impact on the city today. But don't worry about being the new kid in town, the Rogers community has a lot of ways to get out and get to know your neighbors with fun festivities such as Rockin' Rogers Days.
Though Rogers is close enough to the Twin Cities to enjoy big city activities, the beautiful riverfront scenery of Crow-Hassan Park Reserve might tempt you to stay in town. And you can easily head a little further north to enjoy some water fun in Minnesota lake country.
9. Eagan, Minnesota
Just south of St. Paul in Dakota County, Eagan is a wonderful city where Minnesota families thrive.
More than one-third of all Eagan households have children, and the school district is one of the largest—and arguably one of the best—in the state. Easy access to both Minneapolis and St. Paul makes this commuter city perfect for Moms and Dads who want to raise kids with a small-town vibe but still take advantage of the vast employment opportunities of the larger metro area.
Eagan is diverse in everything, from its more than 65,000 residents to its business community, retail shops, and restaurants. There truly is something for everyone in Eagan.
10. Waconia, Minnesota
Waconia seems to be a great secret that suddenly got out and is now known across the state as one of the best places to live in Minnesota.
The city has experienced a boom in population, income growth, and business expansion over the past few years, and it's really not surprising, because Waconia is a wonderful place to live.
Lake Waconia offers four seasons of outdoor fun like swimming in the summer sun or ice fishing to beat cabin fever in the winter. Nearby downtown is home to shopping, and the three (yes, three!) wineries in the area make for a picturesque afternoon tour.
An exceptional school system and safe community add to the city's appeal that makes Waconia a nearly irresistible place to live.
11. Ham Lake, Minnesota
Ranked as one of the safest communities in Minnesota, Ham Lake has a crime rate that is more than 50 percent lower than the state average. Couple that with the above-average test scores of students in the Anoka-Hennepin school district, and you've got a recipe for a wonderful place to live and raise a family.
The economy of Ham Lake isn't too bad either with a median income of nearly $90,000 annually and a median home price of $300,000.
Parks and lakes and the Majestic Oaks Golf Club offer residents plenty to do to stay active in the community all year long.
12. Wayzata, Minnesota
Wayzata is a western suburb of Minneapolis with a population of about 4,000 residents. But don't let that relatively low number throw you; Wayzata has a lot to offer.
Lakeside living is good in this community full of luxuries. Perched on Lake Minnetonka, Wayzata offers a wide range of dining and shopping for all tastes and preferences.
The school system in Wayzata is terrific and its many parks make it a dream city for raising a family. Its proximity to the Twin Cities means an abundance of employment opportunities are always close by, proven by Wayzata's low unemployment rate of 3.6 percent.
13. Marine on St. Croix in Minnesota
This one might come as a surprise, but stick with it and read on to see why this is one of the best places to live in Minnesota.
While Marine on St. Croix may not be a booming metropolis, it might just be the perfect place to live for some.
Nestled on the bluffs between Stillwater and Taylors Falls, this adorable town of about 750 residents offers quiet beauty that city dwellers probably don't know they are missing.
Mom-and-pop shops and restaurants offer a fun small-town vibe, and the Independence Day celebration every year is an event everyone should experience.
Tourism from nearby Taylors Falls brings energy to the area in the summers, and visitors to William O'Brien State Park enjoy camping, fishing, hiking, canoeing, and birdwatching.
14. Excelsior, Minnesota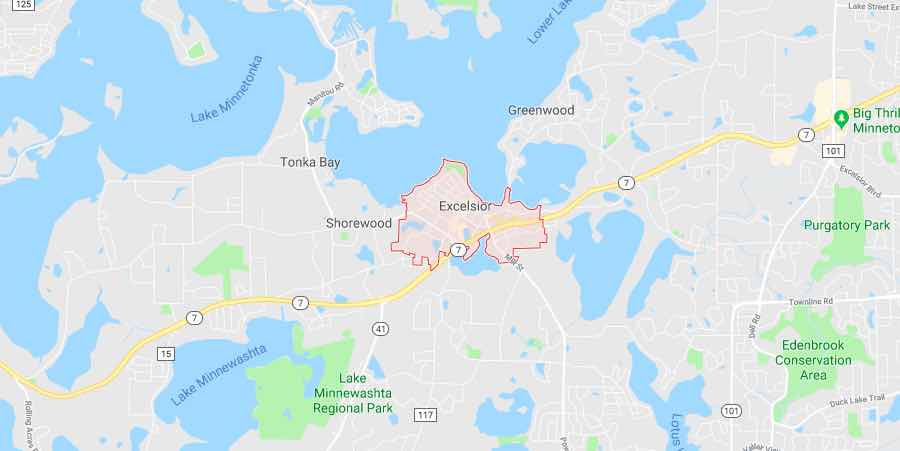 Excelsior is another small town with big-time charm. It's the perfect balance between old and new that keeps the community quaint but cool.
Located about 20 minutes west of Minneapolis, Excelsior sits on the shores of the beautiful Lake Minnetonka, making it a real-life postcard in the summer with people walking, biking, boating, and swimming the days away.
The downtown area is home to a wide range of shopping and restaurants that feature diverse foods from around the globe. The galleries and theater scene of Excelsior brings a cultural flavor to the community that most small towns only dream about.
15. Robbinsdale, Minnesota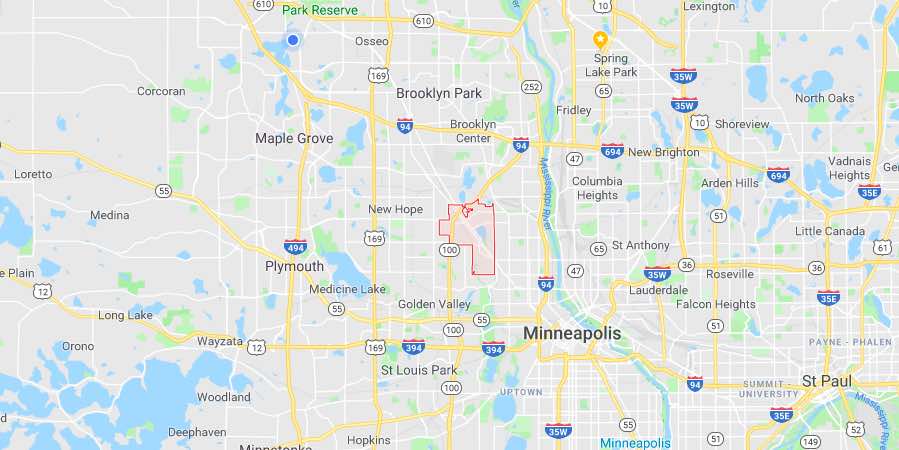 Robbinsdale is a modest community on the northwest edge of Minneapolis. And its allure just might be its humbleness.
While its houses aren't enormous with sprawling front yards, the neighborhoods and community involvement are a premium to any resident.
Wonderful restaurants such as Trevail and La Cucina di Nonna Rosa offer wonderful gathering spots in Robbinsdale for social life, and Whiz Bang Days in July always make for a great time.
16. Monticello, Minnesota
Residents enjoy the best of both worlds in Monticello. They can take in the beautiful views of the Mississippi River, but also benefit from the convenience of hopping on 94 and heading to enjoy everything the urban life has to offer in the Twin Cities.
The city of Monticello has plenty to offer its residents after an income boom a few years back, thanks to some industry development and a few new retail locations entering the community. And with an abundance of parks and a top-notch education system, Monticello is also a fantastic place to raise a growing family.
17. Woodbury, Minnesota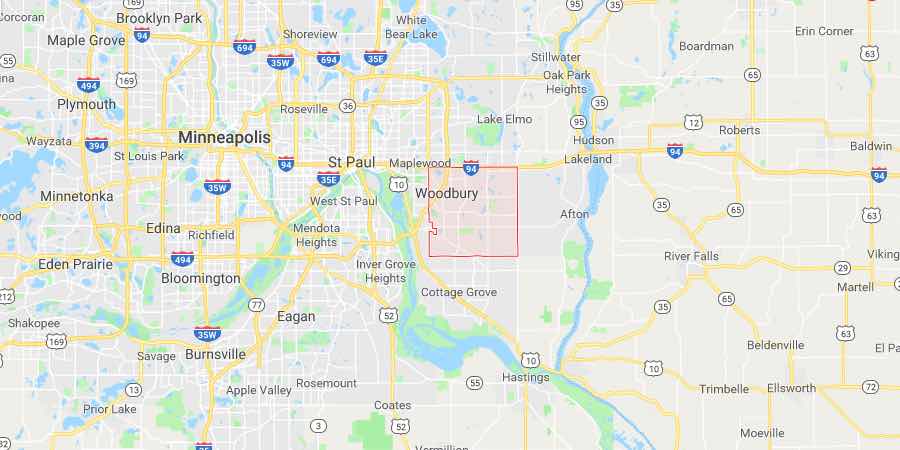 Woodbury is easily one of the best places to live in Minnesota.
Woodbury has seen a nearly 5 percent growth in population over the last few years and it's really not hard to understand why everyone is moving to this community located just east of St. Paul on Interstate 94. In fact, it's not just the state that's taking notice.
The city of Woodbury was featured by Family Circle as one of the best places to raise a family in the United States. In fact, more than 40 percent of households in Woodbury are raising children in the community.
The school system of Woodbury is fueled by three different districts offering some of the finest public and private school education in the state. The high school graduation rate for Woodbury students is 96 percent, which means the kids of Woodbury are getting a great start in life.
Singles, growing families, and empty nesters alike can enjoy a multitude of amenities in Woodbury. More than 3,000 acres of parkland and 100 miles of trails keep residents outside all year long.
And a recent $2.1-million remodel of the Bielenberg Sports Center brought an expanded and more inclusive recreation option to the city. Residents can enjoy ball fields, ice rinks, volleyball courts, and playgrounds for all ages and abilities.
18. Eden Prairie, Minnesota
Eden Prairie is an affluent community about 30 minutes south of Minneapolis and one of the best places to live in Minnesota. But don't be intimidated by the higher median household income of roughly $97,000. In reality, the city is just a terrifically diverse group of hardworking, high-achieving residents.
In fact, the graduation rate of the school district is 97 percent and the unemployment rate is 3.3 percent, so the community as a whole is pretty successful by most standards.
Housing is affordable. Eden Prairie Center offers a bunch of shopping and dining options. Families can enjoy parks and lakeside activities. And while there are lots to do and see in Eden Prairie, a short road trip lets you explore the Twin Cities if you choose.
19. Minnetonka, Minnesota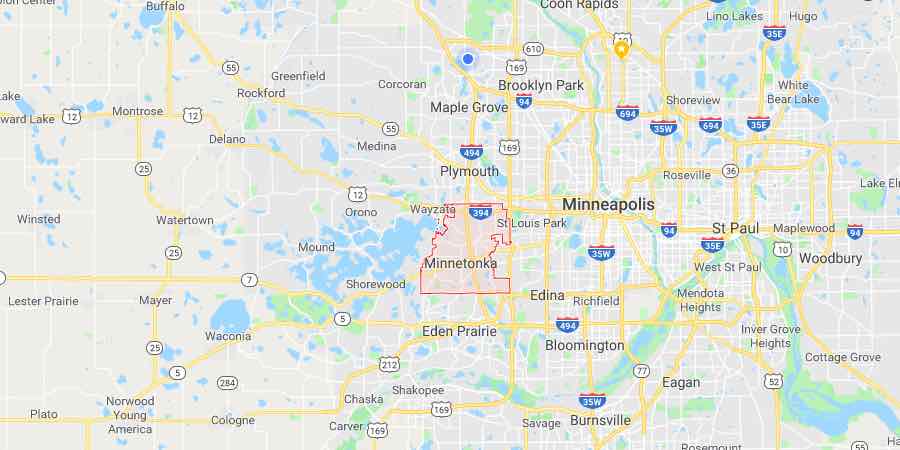 Minnetonka sits just eight miles from downtown Minneapolis, but this lakeside suburb is a beauty all its own. Home to just more than 51,000 residents, Minnetonka is a truly diverse community of all different races and religions, and socio and economic backgrounds.
Rent is affordable and the median household income is roughly $80,000 annually. And it's home to two of the state's largest companies, Cargill and United Healthcare, which means strong industry and employment opportunities. In fact, the unemployment rate of Minnetonka is quite low at 4.1 percent.
More than a quarter of households have children in the home, and those children are getting a great education. The school district has an incredible 98 percent graduation rate and 90 percent of graduates continue on to college.
20. Plymouth, Minnesota
Last but not least on our list of the best places to live in Minnesota is Plymouth.
Plymouth checks off all of the good stuff when looking for a great place to live. The crime rate is very low. So is the unemployment rate at just 3 percent.
The school system is top-notch, turning out a graduation rate of 96 percent. Even the daycare options are highly rated.
The nearly 75,000 residents of Plymouth enjoy a wide array of outdoor recreation, and they don't have to travel far to find some water fun with all the lakes in Plymouth like Medicine Lake, Gleason Lake, and Parker Lake.
Shopping and restaurants are sprinkled throughout the city for opportunities to dine and socialize. All around, Plymouth is a solid choice for Minnesota living.
Wrapping Up the Best Places to Live in Minnesota
We hope this list of the 20 best places to live in Minnesota has informed and inspired you! If you're looking for more information about places to live in Minnesota, check 9 of the Best Lakes to Live on in Minnesota.
Ready for more Minnesota living advice, info, and guides? Whether you're a local or a passerby, discover the best of Minnesota that our great state has to offer!
About the Author
Latest Posts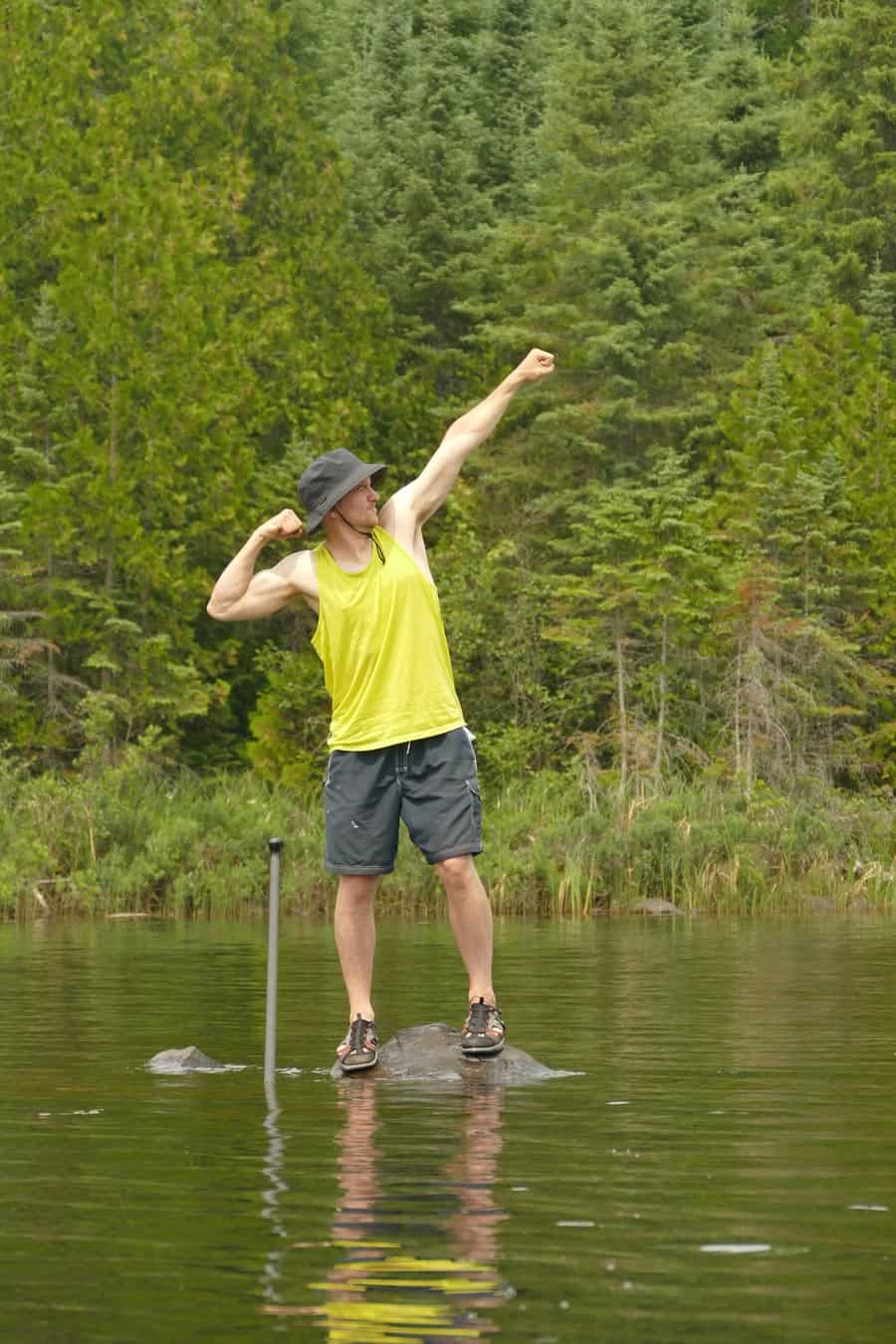 Born in Madelia, MN, to a now 5-generation Minnesota family, Ryan's MN roots go deep.
A painter by day, Ryan founded Life in Minnesota in 2013 with his wife Kelly to chronicle their musings on everything Minnesota. Ryan and Kelly are raising their 7 kiddos in Maple Grove, MN.
When he's not shuttling his kids around to hockey practice, you might find him in the shop working on his leatherwork. Undoubtedly, there will be a family trip to the Boundary Waters Canoe Area every summer, and of course weekends at Grandpa's cabin up north in the summer.