The good news is, there are a ton of bars in Minneapolis, so there's no doubt you'll be able to find the right one for you. The bad news is, there are so many bars in Minneapolis that it can be hard to decide on one with so many good options.
The best news of all is that we've compiled a list of the best bars in Minneapolis that fit within certain categories to help you decide with just a quick scroll and scan which one is perfect for you tonight.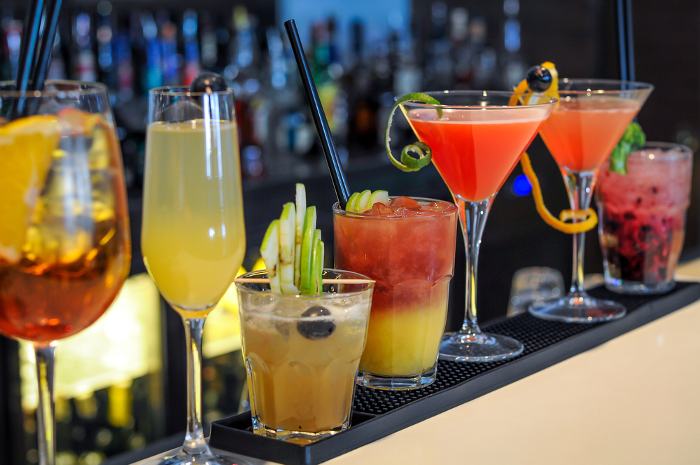 Whether you're alone or in a group, looking for food or just a drink, we've got the best live music bars, sports bars, dive bars, cocktail bars, and more on our list of best bars in Minneapolis. And if you've never tried a Japanese whisky bar or a DIY arts and librations bar, scroll on down to the bottom of this list for the most unique bar experiences you can imagine.
Best Live Music Bars in Minneapolis
1. Bunkers Music Bar and Grill
Situated at the heart of the Minneapolis Warehouse District, Bunkers Music Bar and Grill has been hosting local bands seven nights a week since 1976. With the occasional nationally famous band in the house, Bunkers is one of the hottest places around if you're looking for some live roots rock, funk, R&B, or blues.
Interestingly, their menu isn't available online. So head over to Bunkers for the music and anticipate a good surprise when it comes to what food and drinks they can offer.
2. Icehouse Minneapolis
Once there was an enormous warehouse with a loading dock where the Ceder Fuel and Ice Company harvested 75,000 tons of ice each year. Now, this charming old-fashioned building is home to Icehouse Minneapolis, where American cuisine, delicious drinks, and live music can be found every night of the week.
This is a price local serving dinner items like blackened scallops at $26 an entre, but their talented chefs and incredible cocktail list make it all worth the cost.
3. Schooner Tavern
Located in Longfellow Neighborhood, Schooner Tavern has been serving Minneapolis since 1932. In addition to live music, Schooner's has several bar games such as pull tabs, pool tables, and bar bingo to occupy guests whether they lounge inside or on one of two heated patios.
Schooner's also has around forty beers on tap besides their cocktails and wine list. They have much more extensive options for drinks than for food, but if you get hungry and need some grub to go with your drinks and music, you can grab some pizza from the bar.
Best Sports Bars in Minneapolis
4. Bunny's Bar and Grill
Serving the Twin Cities since 1933, Bunny's Bar and Grill recently opened a new location on the northeast side of Minneapolis. With a total of fifteen Samsung HDTVs at this location, you'll be hard-pressed not to find the game you want to watch. For every touch down the Minnesota Vikings makes Bunny's hands out tokens for half-of drinks to celebrate the victory with you.
Not only do they serve lunch and dinner, but they also serve breakfast on weekdays and weekends. And they've got special drinks to go with every meal. With such excellent service, drinks, and food, it's no surprise that Bunny's has received awards in 2015 and 2017 for Best Sports Bar in Minneapolis.
5. The Office Pub and Grill
Known as the Twin Cities' best-kept secret for watching football, The Office Pub and Grill is the place to be when the game's playing. Check their hours online as they are a little unusual, and the kitchen closes much earlier than the bar, but if you hit it at the right time, you can enjoy dry-rub wings, quesadillas, nachos, and other bar foods as well as burgers and sandwiches.
They also offer a number of red and white wines and many specialty cocktails. Interestingly, according to their menu, they don't serve much beer, if any. So this is a great place for those who are in a wine or cocktail mood and those who are sensitive to the smell of beer.
6. Score's Sports Bar
If beer is high on your priority list for a good bar in Minneapolis, then Score's Sports Bar is a great option. With a variety of lagers and craft beers on tap, they're sure to have something for you. They also serve wine, cocktails, and cider, as well as a few fast food items.
You can enjoy watching televised sporting events from every angle with the many enormous plasma screens mounted on the walls. You can even watch from a special table inside an old-fashioned car – if you can snag that prized seat fast enough. The car table seats up to four, but for larger parties, there are several larger seating options available.
7. Ray J's American Bar
Are you looking for a wider assortment of menu items? Then check out Ray J's American Grill, which is more of a sports restaurant that serves alcohol than just a sports bar. appetizers, burgers, seafood, sandwiches, soups, wings, pasta, pizzas, and salads. If you're hungry, there's a good chance that Ray J's will have just what you're in the mood for.
Because their food and drinks are so popular, they fill up quickly. So if you want to make sure you get a table, make a reservation before heading over that way. If you need to burn some time before your reservation, check out the nearby antique store, women's clothing boutique, or even see if you can break out of an escape room down the street.
Best Dive Bars in Minneapolis
8. The 1029 Bar
"The quintessential dive bar," is one way the 1200+ reviewers on google describe The 1029 Bar. Affectionately nicknamed "The Tenner," this bar is open every day of the week from 10 AM to 2 AM. They are partnered with The Smack Shack, which serves food from inside The Tenner's kitchen and is open from 11 AM to 11 PM.
Most items on The Smack Shack's menu feature lobster, shrimp, or clams. If seafood isn't what you're feeling in the mood for, they also some sandwiches and chips and salsa. The Tenner serves cocktails, wine, and shots, which are best enjoyed from their gorgeous garden patio.
9. Grumpy's Bar and Grill
Grumpy's Bar and Grill features the most extensive beer list so far on our list of the best bars in Minneapolis. With several pages of whiskey and bourbon options and very few wines and no cocktails, this bar caters to the more masculine crowds who don't care for colorful sweet drinks.
They serve a variety of bar foods and burgers, but what makes them the perfect dive bar is their excellent old-fashioned atmosphere. If you want to feel like you're sipping a bourbon back in the good old days, Grumpy's Bar and Grill is the place for you.
10. Palmer's Bar
proudly serving the Minneapolis West bank area since 1906, Palmer's Bar started out as a second home for lumber workers, boat crews, immigrants, and railroad workers. It was owned by the Minneapolis Brewing Company back then. Palmer's name has now been on the door for over fifty years.
Their transporting atmosphere is enough to bring in the crowds, but they do also serve drinks and food on a rotating schedule, so you'll have to pop in to see what's on the menu today.
Best Hotel Bars in Minneapolis
11. Six15 Bar and Lounge
Located inside the Minneapolis Hyatt, the Six15 Bar and Lounge is a swanky spot serving breakfast, lunch, and dinner. Health-conscious cuisine with locally sourced ingredients is their specialty, along with artisanal cocktails to match their classy atmosphere.
12. The Rooftop Lounge
Featuring the most amazing Minneapolis skyline view, The Rooftop Lounge sits on top of the Hewing Hotel. Another bar with a focus on locally sourced ingredients, the Rooftop serves spirits, cocktails, and wines. Enjoy your drink inside at their beautiful bar, or outside where you can get an even better look at the skyline and city lights.
13. The Living Room
The art deco-modern chic vibe at The Living Room is something you should make sure to see while in Minneapolis. Located inside the famous Foshay Tower, The Living Room serves hotel guests as well as passersby.
Nicknamed "The Speakeasy in the Sky," The Living Room can be found on the 27th floor, where guests can enjoy the most spectacular views. They offer a few expensive specialty small plates, but their main focus is extravagant artisanal cocktails.
Best Cocktail Bars in Minneapolis
14. Stilheart Distillery and Cocktail Lounge
Stilheart's has two sides: one with tiny, fusha- and salmon-colored chairs and neons – perfect for a squealy, girly, all-things-pink event; and the other with oversized, yellow, or navy couches and a lot of wooden, cabin-like features. Whether you're looking for a fun, pink bar or a more woodsy lounge, there's an atmosphere for everyone at Stilheart's.
They have no food on their menu, but plenty of delicious-sounding cocktails. Their cocktail list includes classic cocktails such as a Manhattan, negroni, expresso martini, and rum old-fashioned, just to name a few. But they also have signature cocktails, including a Stan-gria, low-key Collins, pump mai tai, and old-fashioned AF, just to name a few. Come thirsty for cocktails and make sure to try a few different ones before calling it a night.
15. Cobble Social House
Featuring a drink menu that changes every few months, the Cobble Social House serves gorgeous cocktails as well as gorgeous entries. They serve classics such as an old fashioned and a margarita, as well as originals like the cobojito, peach emoji, and red rocker.
Their distinct Mexican-themed food menu includes a pork taco, beef taco, chicken taco, and the vegetarian sweet potato taco. You can't go wrong with some of their tostadas (chips) and dips like salsa, sour cream, and guacamole. Do yourself a favor and watch the intro video that automatically starts playing on their site. Is that the classy social experience you're looking for? Then make your way on over to The Cobble Social House!
16. Tattersal Distilling
Tattersal Distilling and its beautiful industrial atmosphere can be found in the old Thorp Building, which was built in 1902 and functioned as a manufacturing site for heavy-duty metal-clad doors until World War Two. During the war, it was used as a secret manufacturing site for bombs and listening devices.
Can you imagine a more interesting place to enjoy a cocktail? Just think of all the secrecy and tension those 120-year-old walls have seen! Some of the drinks currently on their menu include the rise and rye, old faithful, and wishful thinking. To check out their entire history of cocktails and find all their recipes, you can download their free bartender app from their website and become your own Tattersal bartender from home.
Best Specialty Bars in Minneapolis
Here are a couple of Minnesota bars that stand out for the unique experiences they can offer so much that they don't fit in any of our other categories.
17. Gori Gori Peku – Japanese Whisky Bar
Serving whisky, wine, cocktails, sake, and more, Gori Gori Peku can be found inside the Japanese restaurant Kado No Mise. Seating is on a first-come-first-served basis and reservations are not available.
There's no food menu at Gori Gori, but you can enjoy some incredible Japanese food at the restaurant before, after, or in between your time at the whisky bar. If you've never experienced a Japanese whisky bar before, try this one while you're in Minneapolis.
18. Upstairs Circus MPLS
The Upstairs Circus is a one-of-a-kind DIY project + libations bar, where you can do crafts and artwork while drinking. They have tons of supplies on hand, and you're also welcome to bring your own. You can join a project social or just show up with an idea on your own and do art while drinking a cocktail. Does life get any better than that?
They serve a variety of cocktails and mocktails for all to enjoy, each with a fun circus-themed name. If you're an artistic type, you've got to check this place out, while you're in Minneapolis, because there's just no other place like it.
Wrapping Up the Best Bars in Minneapolis
There are still enough options to make selecting the best bar for you a bit of a challenge, but you can do it! At least you know that you're choosing from the absolute best bars in Minneapolis if you're picking one on this list.
If craft beer is more your thing, check out 8 of the Best Breweries in Minneapolis.
Still thirsty? Then continue exploring Minnesota food and drinks for a complete culinary adventure!
Still looking for more fun adventures? Then checkout all the great things to do in the Twin Cities!
About the Author
Latest Posts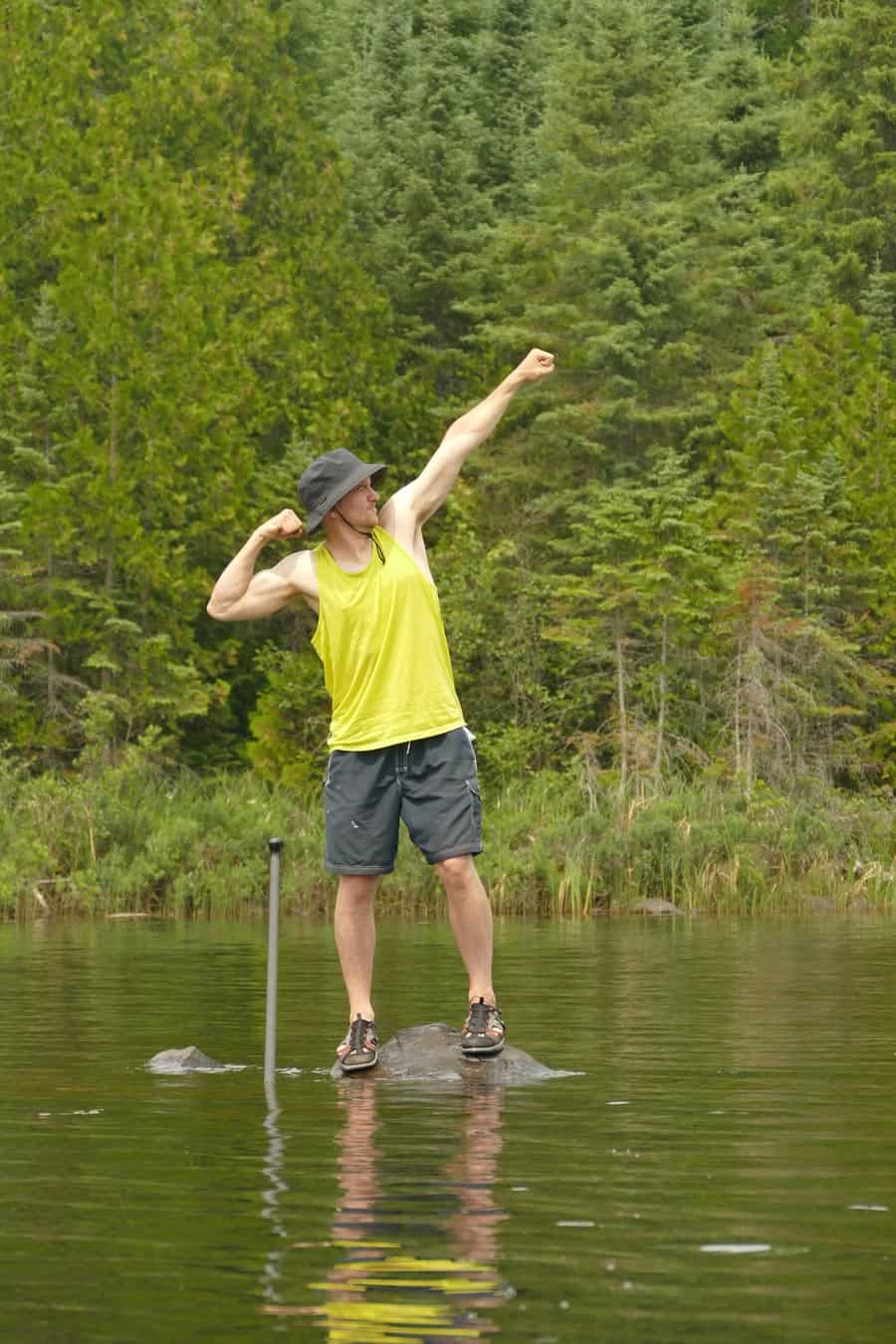 Born in Madelia, MN, to a now 5-generation Minnesota family, Ryan's MN roots go deep.
A painter by day, Ryan founded Life in Minnesota in 2013 with his wife Kelly to chronicle their musings on everything Minnesota. Ryan and Kelly are raising their 7 kiddos in Maple Grove, MN.
When he's not shuttling his kids around to hockey practice, you might find him in the shop working on his leatherwork. Undoubtedly, there will be a family trip to the Boundary Waters Canoe Area every summer, and of course weekends at Grandpa's cabin up north in the summer.