Minnesota is renowned for its natural beauty and outdoor recreation. But perhaps lesser known for its charming small towns. With its unique blend of stunning landscapes and friendly people, a visit to any of the state's picturesque small towns will leave a lasting impression.
Whether you're in search of outdoor adventure, local cuisine, or a relaxing getaway, these 10 charming Minnesota small towns will offer an unforgettable experience. So, let's go!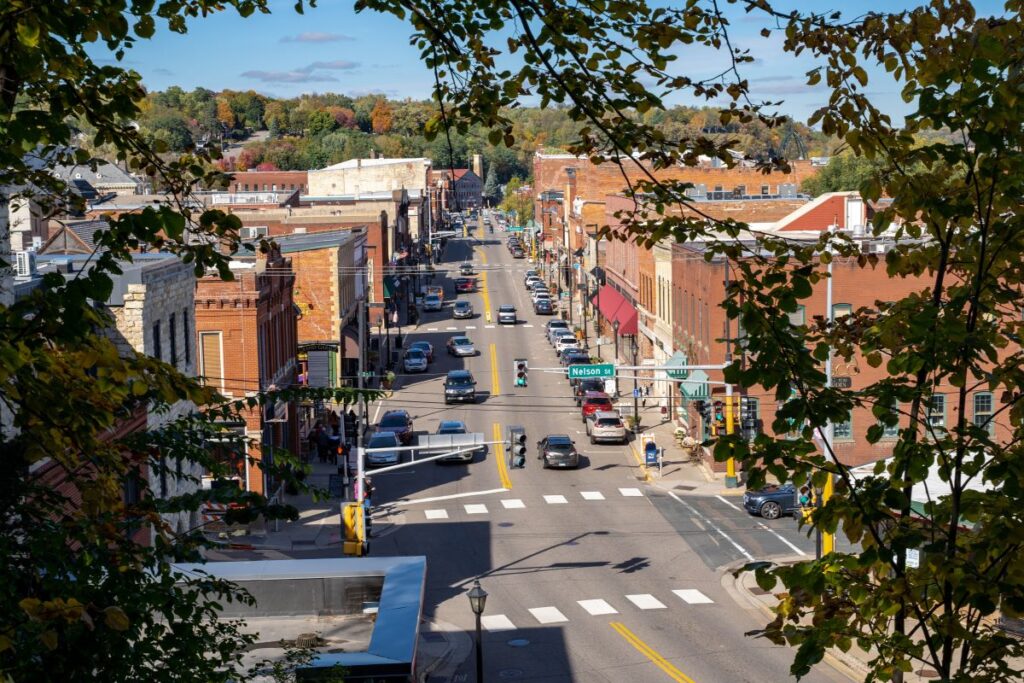 ---
1. Stillwater
Stillwater, known as the Birthplace of Minnesota, is nestled along the state's Wisconsin border. Its rich history and stunning natural beauty offer a variety of activities for visitors, in addition to great hotels for a longer stay.
Historic Sites
Stillwater is home to a historic downtown district, showcasing preserved 19th-century architecture. As you stroll the charming streets you'll find boutiques, galleries, and antique shops. Stillwater offers several museums and historic sites, like the Warden's House Museum and the Boutwell House.
Outdoor Activities
Surrounded by the stunning St. Croix River Valley, outdoor activities abound! You can take a leisurely walk or rent a bike to cruise along the riverfront. If you enjoy boating and fishing, rent a boat or participate in guided fishing trips to experience the region's abundant wildlife.
Or get active and take a hike! Hit the trails and experience breathtaking views of the river valley from the many lookout points in and around Stillwater.
---
2. Grand Marais
Grand Marais is located at the tip of northern Minnesota on Lake Superior. This charming small town offers unique shops, delicious eateries, lake views, and outdoor adventures.
Arts and Culture
The town of Grand Marais is a thriving arts and culture scene, offering galleries, studios, and events. Visit the North House Folk School for workshops in woodworking, cooking, and sailing.
The Grand Marais Art Colony has year-round art education and opportunities for creative expression and connection. If you're interested in the performing arts, Arrowhead Center for the Arts showcases theater, dance, and musical performances.
Nature and Scenery
Grand Marais' location on the shores of Lake Superior offer popular natural attractions and activities in the area. You will definitely want to visit the Artist's Point peninsula, Boundary Waters Canoe Area Wildernes, and drive the scenic Gunflint Trail.
---
3. Lanesboro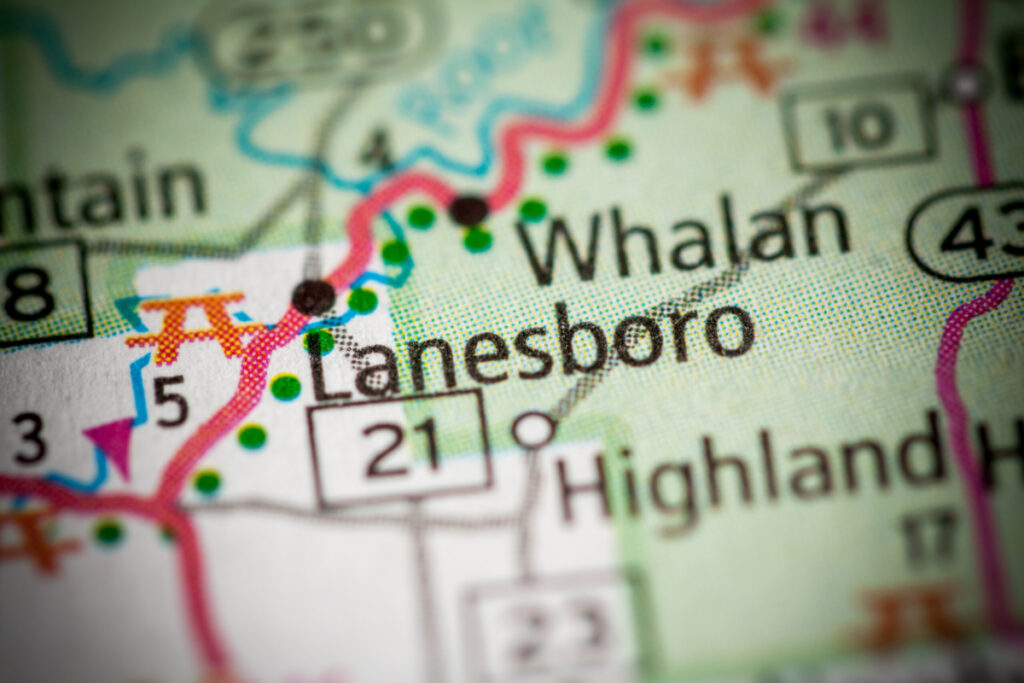 Lanesboro is a picturesque small town in southeastern Minnesota, located approximately 130 miles south of the Twin Cities. It is nestled among the scenic rolling hills and offers a delightful escape from the hustle and bustle of city life.
Outdoor Recreation
One of Lanesboro's primary attractions is the Root River State Trail. This 42-mile paved trail is popular for biking and runs through the heart of the town. You can also enjor activities like canoeing, kayaking, and tubing through Root River Outfitters, a family-owned business for over 30 years.
Arts and Theater
Lanesboro is also home to a thriving arts scene. The town hosts various art galleries and studios where local artists showcase their work. Don't miss the Commonweal Theatre Company, which offers visitors a range of performances throughout the year.
---
4. Nisswa
Nisswa is a quaint small town located in central Minnesota. Its leisurely pace and friendly residents attract thousands of visitors, especially during the summer months.
Shopping and Dining
In the heart of Nisswa, visitors enjoy a unique shopping experience with plenty of artisan shops and boutiques. Each offer a variety of products, from handmade crafts to local specialties. Walking downtown, you will find an inviting atmosphere that reflects the old-fashioned hometown charm.
When it comes to dining, Nisswa offers an array of delicious options that cater to different tastes. Choose from quaint cafes to local eateries, many of which use fresh and locally-sourced ingredients.
Outdoor Attractions
Surrounded by lakes and lush forests, opportunities for outdoor activities abound in this central Minnesota town. You will find everything from fishing and boating to hiking and bird watching.
Nisswa has several parks with serene spaces to enjoy the natural beauty of the area. The Brainerd Lakes region offers a multitude of outdoor adventures, beckoning you to explore and create lasting memories in this Minnesota small town.
---
5. Northfield
Located along the banks of the Cannon River, Northfield's 150-year history combines art, culture, and education. This Minnesota small town is home to two prestigious colleges, Carleton College, and St. Olaf College.
History and Education
Dive into the town's history by exploring the numerous landmarks, museums, and historic sites, such as the Northfield Historical Society, the Archer House, and the Jesse James-themed bank museum.
Festivals and Events
Northfield comes alive with excitement and entertainment throughout the year, hosting various events and festivals that attract residents and tourists alike. Some notable events in the town include:
Defeat of Jesse James Days: Commemorating the foiling of James' bank robbery attempt in 1876. Includes live re-enactments, a parade, carnival, and craft and food vendors.
Vintage Band Festival: A four-day event showcasing musical genres and ensembles from around the world.
Riverwalk Market Fair: From June-October, experience this open-air market along the Cannon River, featuring local produce, artisan goods, live music, and art demonstrations.
---
6. Ely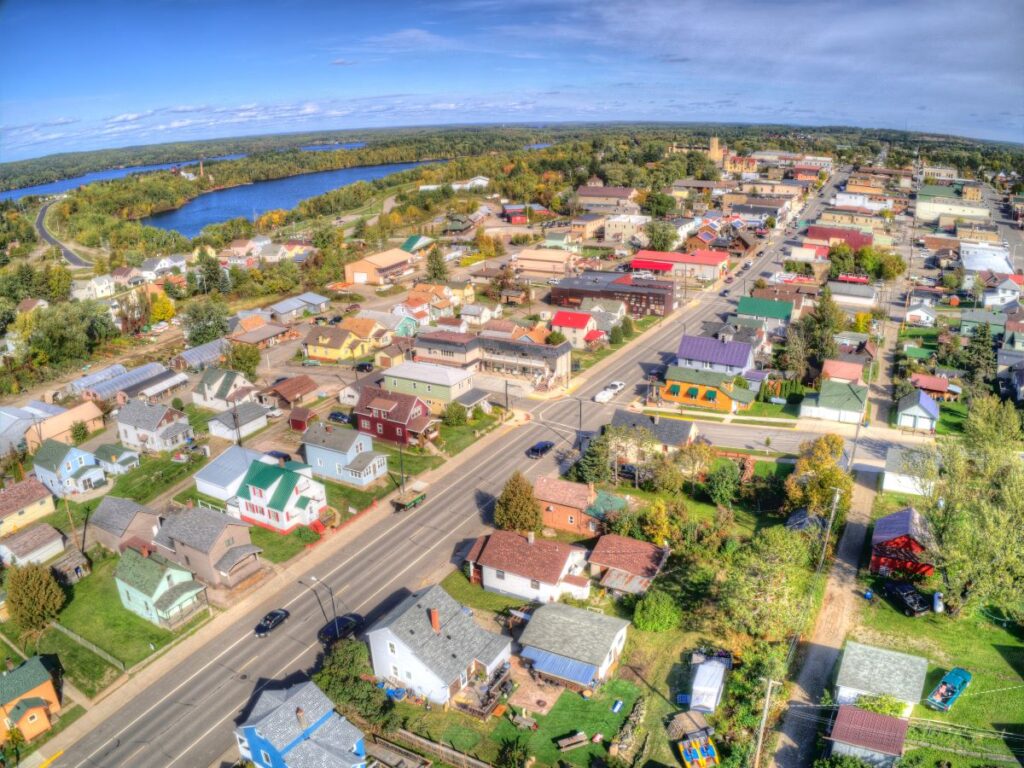 Located in northeastern Minnesota, Ely is a charming small town that attracts countless visitors each year with its pristine wilderness and recreational opportunities.
Gateway to the Wilderness
Surrounded by vast stretches of unspoiled nature, Ely is the perfect gateway to explore the beautiful Boundary Waters Canoe Area. This extensive protected area offers over a million acres of pristine lakes, rivers, and forests, teeming with abundant wildlife.
Canoeing and Fishing
With over 1,000 lakes and streams, Ely is a favorite destination for paddling, canoeing, and fishing. Some of the most popular species of fish in the area include walleye, northern pike, and smallmouth bass. Both experienced anglers and novices can find a spot in the surrounding waters.
In addition to paddling and angling, Ely offers several canoe outfitters and fishing guide services to help you navigate the vast wilderness and explore its many spaces.
---
7. Red Wing
Red Wing is a unique small town located along the Mississippi River in Minnesota. This quaint destination offers visitors an authentic Midwest experience with its captivating blend of landscapes, artistic vibes, and small-town tokens.
Historic Architecture
When wandering around Red Wing, visitors can't help but be drawn to the historic architecture that gives the town its character. Its well-preserved buildings and landmarks serve as a testament to Red Wing's history and heritage.
Outdoor Exploration
Red Wing is surrounded by beautiful bluffs, and its proximity to the Mississippi River makes it a prime spot for water-based adventures as well.
Some popular activities include hiking trails, fishing and boating, and festivals and farmers markets.
---
8. Pipestone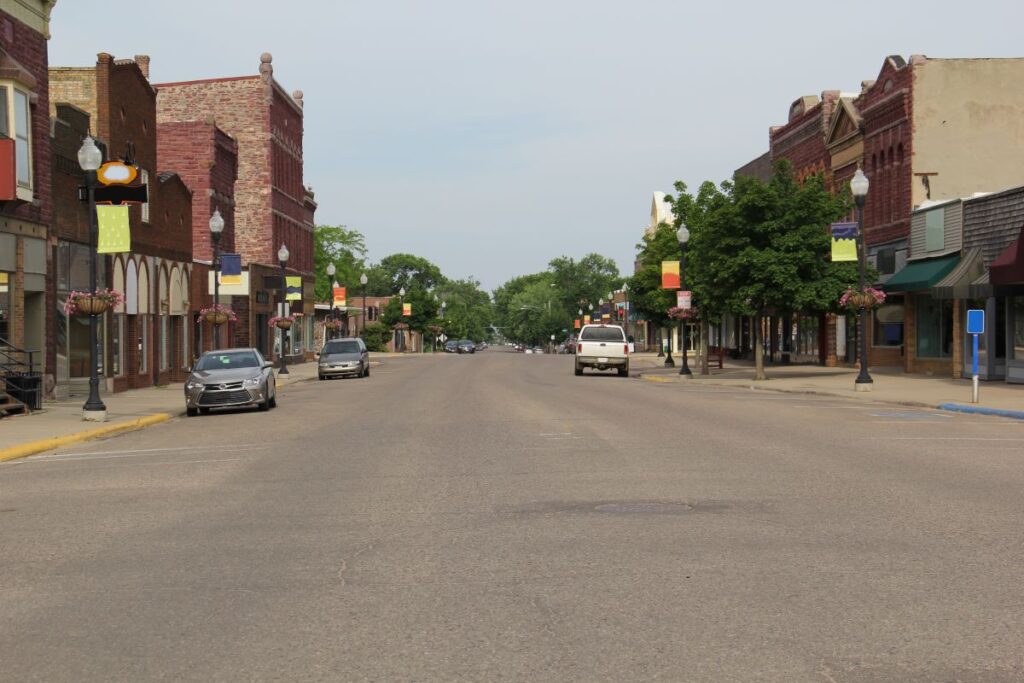 Pipestone is a popular small town in southwest Minnesota that offers picturesque landscapes and rich Native American history.
Native American Heritage
One of the highlights of Pipestone is its national monument to the Native American culture that has been intertwined with the area for centuries. The visitor center offers a walking trail along the Pipestone Creek and Winnewissa Falls.
Explore the cultural heritage of the area through Native American art and crafts created by local artisans. These handmade items offer a glimpse into the traditions that have long thrived in this region.
Cultural Attractions
Pipestone also offers a range of cultural attractions to enjoy. The town is home to restaurants and unique shops. Take advantage of the nearby Split Rock Creek State Park for its hiking trails through the tallgrass prairie.
---
9. Marine on St. Croix
Marine on St. Croix takes its name from where it is nestled alongside the picturesque St. Croix River. This beautiful small town dates back to the 1800s, with many of its original buildings still standing, giving visitors a glimpse into the past.
Historic Charm
The quaint downtown area is home to various charming shops and cozy cafes, making it an ideal spot to explore on a leisurely day. Take a stroll through the historic streets to admire the architecture or visit the town's antique shops to search for a unique treasure.
Outdoor Activities
Marine on St. Croix offers plenty of outdoor activities to enjoy during your visit. One of the best ways to experience the stunning natural surroundings is by taking a scenic paddleboat ride out on the St. Croix River Valley. Relax and take in the breathtaking views of the river and its surroundings.
If you prefer land-based activities, there are numerous parks and trails for hiking and biking. Explore the diverse local flora and fauna that make up this stunning Minnesota landscape.
---
10. New Ulm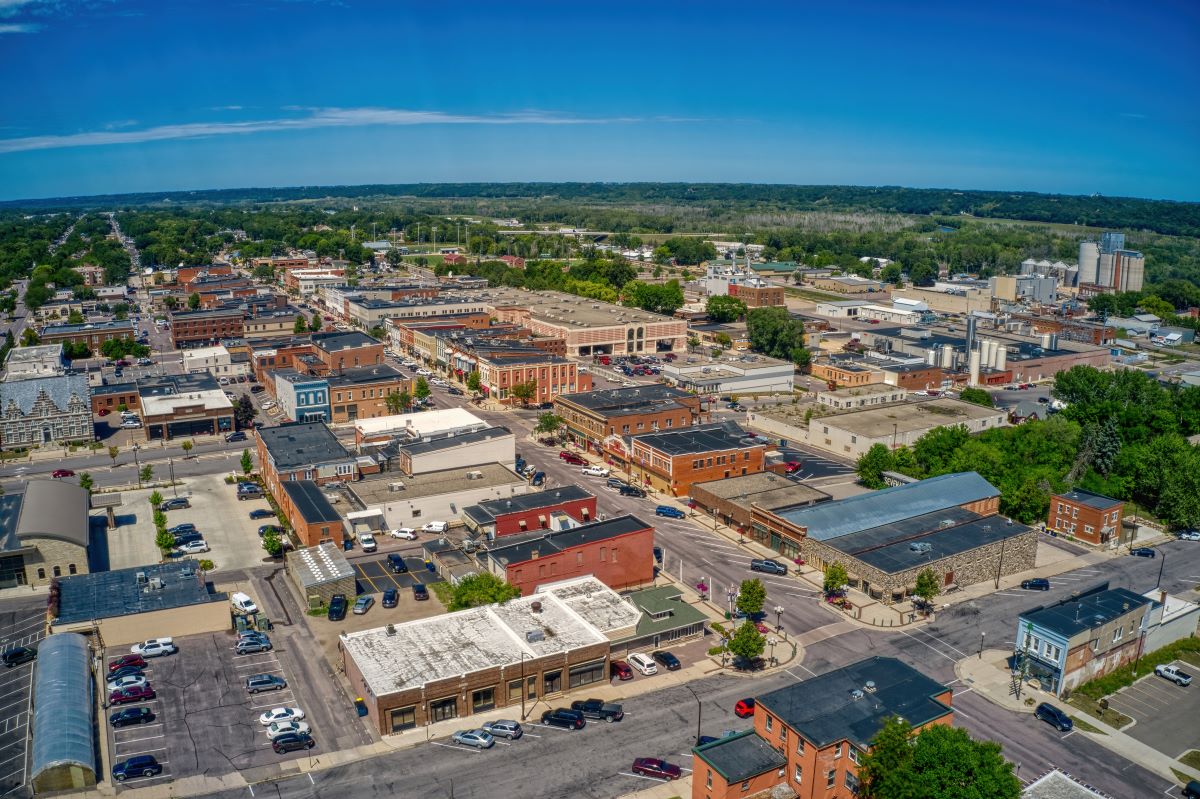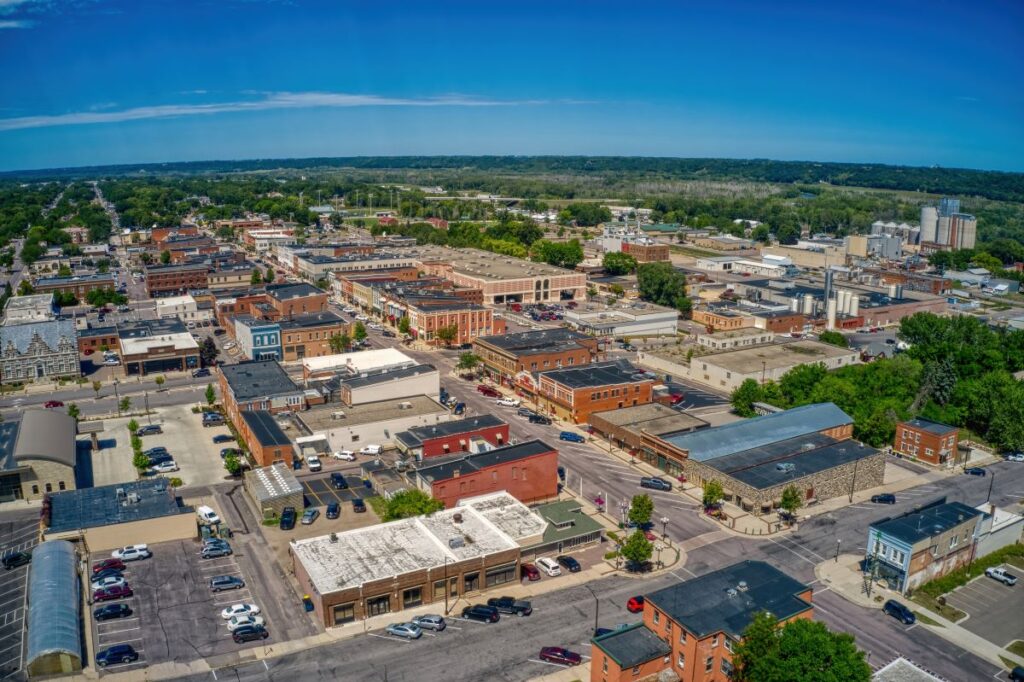 Tucked away in Minnesota, New Ulm is a small town with German heritage. With a local population of over 13,000 residents, this charming town offers a blend of culture and attractions inviting you to explore.
German Influence
New Ulm's connection to its namesake city in Germany is evident in its architecture, culture, and customs. You will be delighted by popular sites including the Hermann Heights Monument and Glockenspiel. Each pay homage to the town's ancestry and Germanic roots.
Festivals
Known for its festive atmosphere, New Ulm hosts a variety of events throughout the year that highlight German traditions. Some popular festivals include Oktoberfest, Bock Fest, and Bavarian Blast. These events offer authentic food, music, and entertainment that celebrate German culture.
History
New Ulm's history dates back to the Sioux Indian War of 1862. The town's monuments and parks, such as the Brown County Veterans' Memorial and Schonlau Park, pay tribute to those who have served.
To learn more about the town's past, visit the New Ulm City Cemetery. There you can take in a historical tour that unveils the stories of the individuals who shaped this community.
---
Wrapping up 10 Charming Small Towns to Visit in Minnesota
Whether you go for a weekend or a day, each of these charming Minnesota towns offers an opportunity to explore, discover, shop, and dine. Ready for more Minnesota living advice, info, and guides? Whether you're a local or a passerby, discover the best of Minnesota that our great state has to offer!
About the Author
Latest Posts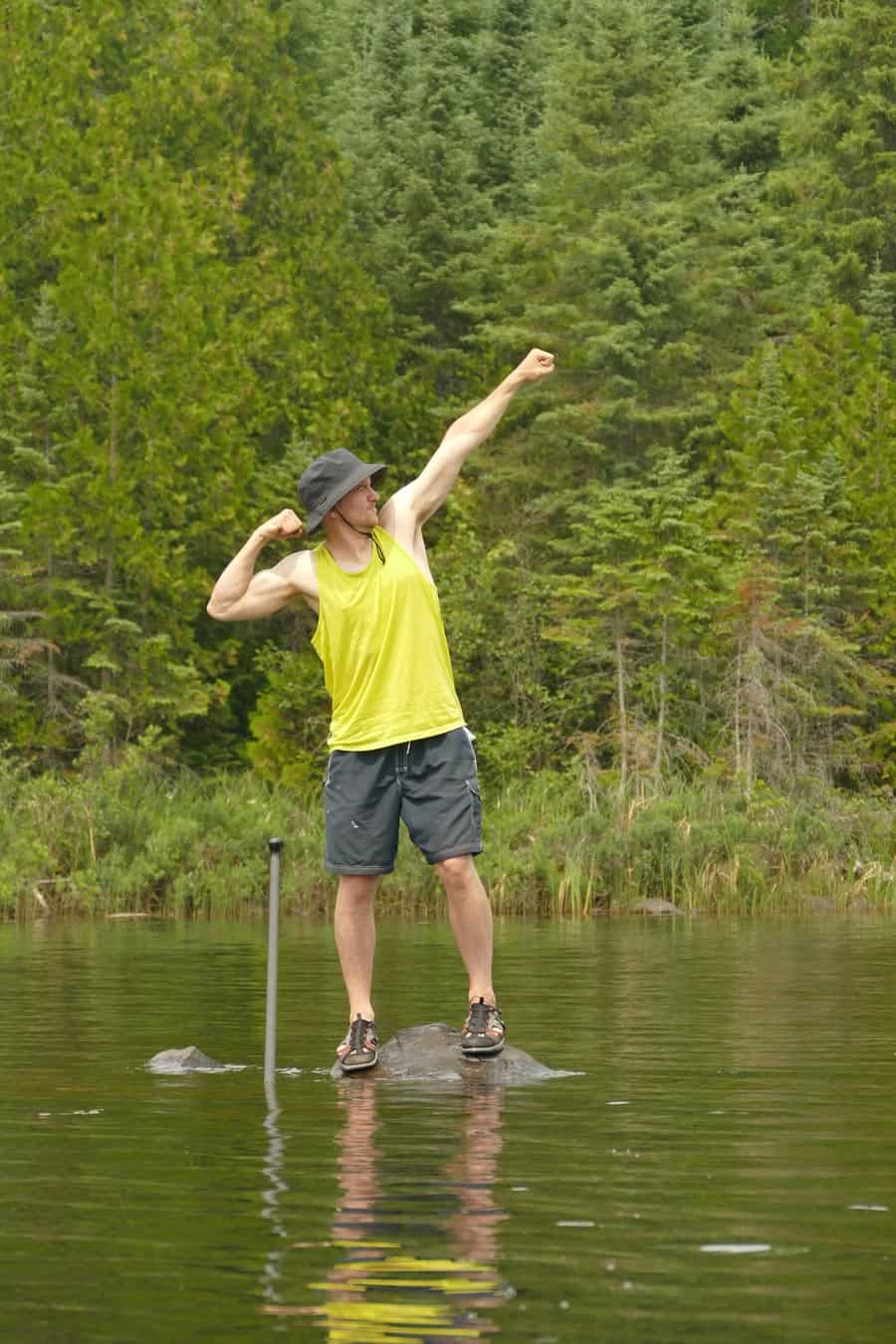 Born in Madelia, MN, to a now 5-generation Minnesota family, Ryan's MN roots go deep.
A painter by day, Ryan founded Life in Minnesota in 2013 with his wife Kelly to chronicle their musings on everything Minnesota. Ryan and Kelly are raising their 7 kiddos in Maple Grove, MN.
When he's not shuttling his kids around to hockey practice, you might find him in the shop working on his leatherwork. Undoubtedly, there will be a family trip to the Boundary Waters Canoe Area every summer, and of course weekends at Grandpa's cabin up north in the summer.