Minnesota, often celebrated for its 10,000 lakes, is also home to an exceptional collection of state parks. With diverse natural features, you will find a range of activities to enjoy as you explore these remarkable destinations.
So pack your bags, lace up your hiking boots, and get ready to discover the 10 amazing Minnesota state parks to explore.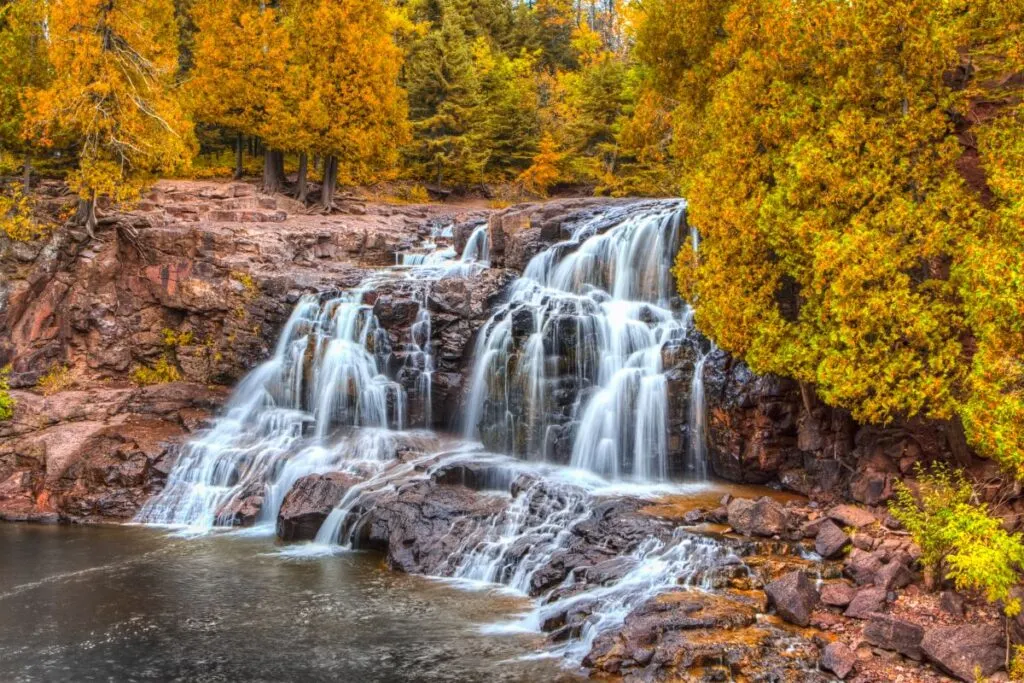 ---
1. Gooseberry Falls State Park
Gooseberry Falls State Park, located in the town of Two Harbors, Minnesota, is a must-visit attraction with its roaring waterfalls and scenic Lake Superior shoreline. Established in 1970, the park covers around 1,800 acres and is named after the Gooseberry River that flows through it.
You will be captivated by the park's focal points: the Upper, Middle, and Lower Falls of the Gooseberry River that dramatically plunge through a rocky gorge. In addition to the waterfalls, the park features Civilian Conservation Corps log and stone structures, and rich north woods wildlife.
With 20 trails spanning 1,600 acres, Gooseberry Falls offers plenty of opportunities for hiking and biking. Among the popular trails is the accessible path to the middle falls, which can be enjoyed by families with strollers and wheelchairs.
Gooseberry Falls State Park also provides campsites if you are looking to extend your stay in the park's natural beauty.
---
2. Itasca State Park
Itasca State Park, established in 1891, is Minnesota's oldest state park. The park spans over 32,000 acres and is home to more than 100 lakes. Notable for being the headwaters of the Mississippi River, visitors can walk across the river as it begins its remarkable 2,552-mile journey to the Gulf of Mexico.
The park features a diverse ecosystem, offering numerous opportunities for outdoor activities such as camping, fishing, and hiking. With 49 miles of hiking trails, visitors can explore the lush forests, trek along the lakeshores, and visit various historic landmarks throughout the park.
Itasca State Park is considered a great birding site; species such as the Common Loon, Black-backed woodpecker, Alder Flycatcher, and Winter Wren can often be spotted.
For overnight stays, the historic Douglas Lodge offers rental rooms, cabins, and the Itasca Suites, while camping options allow guests to immerse themselves in nature under the stars.
---
3. Tettegouche State Park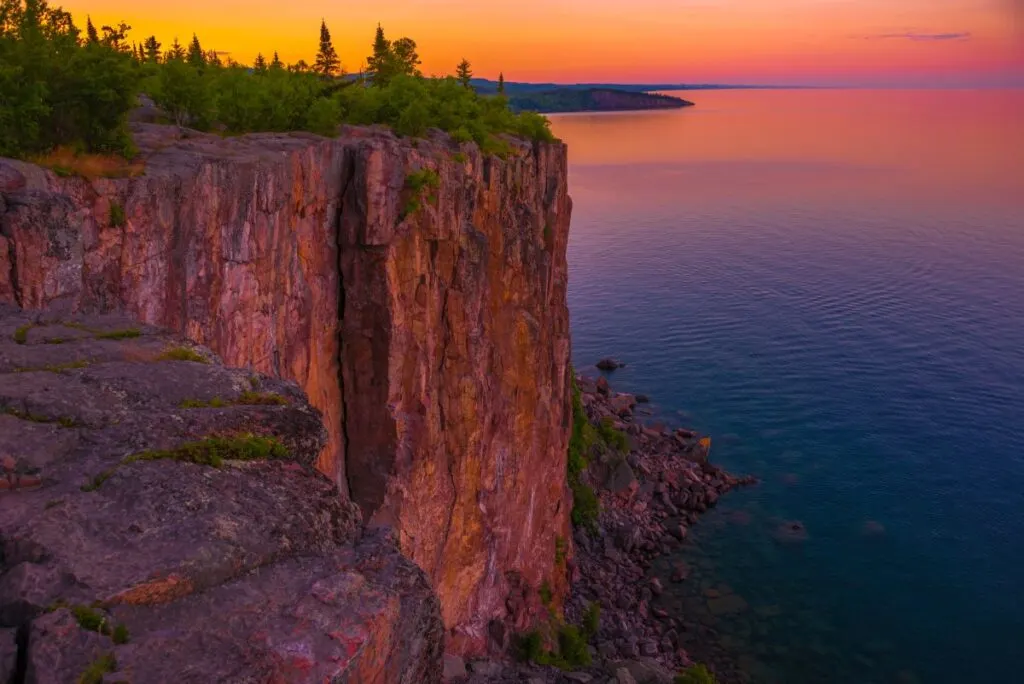 Tettegouche State Park, located on the banks of Lake Superior, is a must-visit destination for nature enthusiasts in Minnesota. The park spans over 9,000 acres along the North Shore, offering a variety of outdoor activities and breathtaking scenery.
Some of the park's highlights include stunning Lake Superior overlooks, where visitors can take a break and stretch their legs while admiring the scenic views. Other popular attractions within the park include the 70-foot High Falls of the Baptism River, the Tettigouche Visitor Center with its interpretive displays, and a historic camp built by the park's original owners in the 1900s.
In addition to hiking and sightseeing, Tettegouche State Park offers various recreational activities such as rock climbing, birdwatching, and fishing.
---
4. Split Rock Lighthouse State Park
Located on the North Shore of Lake Superior, Split Rock Lighthouse State Park is renowned for its historic lighthouse and an array of recreational activities. The park provides a picturesque backdrop for hiking, camping, and enjoying the pristine beauty of Lake Superior.
Take advantage of the park's river and stream fishing opportunities, and in winter months, explore miles of snowshoe trails and fat bike trails. Moreover, the park connects several awe-inspiring sites, such as the Middle Falls waterfall and picturesque overlooks like Thompson Beach, providing unforgettable views of the park's stunning landscape.
The centerpiece of Split Rock Lighthouse State Park is, of course, the Split Rock Lighthouse. The historic lighthouse stands as an impressive testament to the region's maritime history and beckons visitors to uncover its captivating story. Guided tours, exhibits, and knowledgeable staff offer an immersive glimpse into this remarkable landmark on the shores of Lake Superior.
---
5. Minnehaha Falls Park
Minnehaha Falls Park is a popular urban park located in Minneapolis, situated on the banks of the Mississippi River. It is home to a stunning 53-foot waterfall, Minnehaha Falls, which cascades over limestone bluffs.
In addition to the striking waterfall, Minnehaha Regional Park is managed by the Minneapolis Park and Recreation Board and offers a range of amenities for visitors to enjoy. The park features 14 listed amenities, including recreational facilities, picnic areas, and walking paths.
Art enthusiasts can appreciate the sculptures peppered throughout the park, depicting historical characters from the region. Families visiting during the summer months can take advantage of the wading pool within the park, creating a perfect spot to cool off on hot days.
---
6. Afton State Park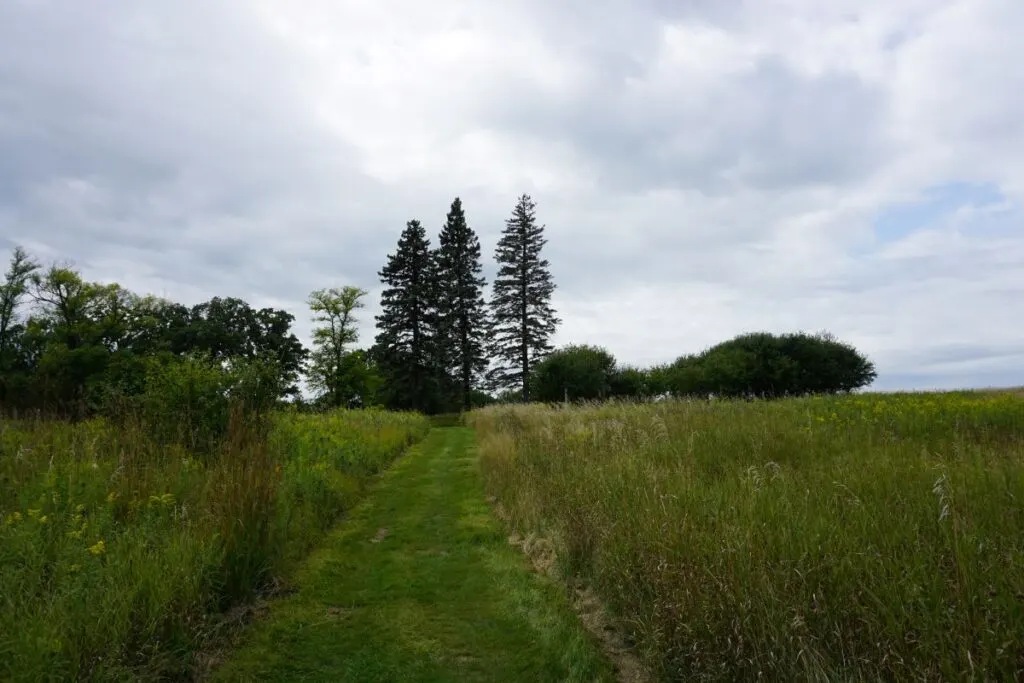 Afton State Park is a beautiful destination located just a half hour from the Twin Cities of Minneapolis and St. Paul. The park is known for its rugged, rolling landscape, graced with grand oaks and delicate prairie flowers overlooking the scenic St. Croix River. The park covers a diverse range of ecosystems, including remnant and restored prairies, deep ravines, and grassy ridgetops.
Visitors to Afton State Park have plenty of activities to choose from, making it a great spot for outdoor enthusiasts. The park features several trails, perfect for hikers, horseback riders, and cross-country skiers. A swimming beach is also available for those looking to enjoy the sun and water during the warmer months.
For nature lovers, Afton State Park is home to a variety of flora and fauna, including hardwood, oak, and pine trees, as well as prairie pasque flowers. Birding and wildlife viewing opportunities abound, making it an excellent spot for birdwatchers and photographers to explore and observe native species in their natural habitat.
Visitors can also take advantage of backpack campsites within the park for a unique overnight experience surrounded by nature.
---
7. Jay Cooke State Park
Jay Cooke State Park is a must-visit destination, being one of the ten most visited state parks in Minnesota. Spanning 8,125 acres, this park is named after financier Jay Cooke from Pennsylvania, who built a power plant nearby that is still in operation.
The park offers a wide range of outdoor activities for adventurers. It provides ample opportunities for backpacking, biking, hiking, horseback riding, and skiing. Jay Cooke State Park is also known for its picturesque landscapes – wildflowers in the spring and vivid color displays during the fall season.
One of the park's highlights is the swinging suspension bridge above the St. Louis River, inviting visitors to experience the thrill of walking high above the raging waters below. Moreover, the park's trails link up with the Willard Munger State Trail at the north edge, making it a perfect spot for nature lovers.
To ensure a hassle-free visit, guests can make online reservations and check out camping fees on the Jay Cooke State Park's website.
---
8. Interstate State Park
Interstate State Park is a picturesque destination located along the St. Croix River in Taylors Falls, Minnesota. This park offers a wide variety of outdoor activities, making it a perfect spot for nature enthusiasts and adventure seekers alike.
The park is well-known for its unique geological features, including the famous potholes created during the last Ice Age. Visitors can stroll along the Potholes Trail to explore these natural wonders and learn about their formation through informative displays.
One of the most exciting features of Interstate State Park is its opportunities for rock climbing. The basalt cliffs bordering the river provide a thrilling challenge for climbers of all skill levels. Additionally, the park has several miles of hiking trails that showcase the scenic beauty of the St. Croix River valley.
---
9. Flandrau State Park
Flandrau State Park, located in southern Minnesota, is a popular destination for outdoor enthusiasts. The park is characterized by the gentle flowing Big Cottonwood River that meanders through its diverse terrain, which includes wooded river bottoms, oxbow marshes, and open grasslands.
One of the park's main attractions is its sand-bottom swimming pond, which draws visitors from near and far during the summer months. The picnic area, camping grounds, and group center in the park also add to its popularity.
Hikers and cross-country skiers can enjoy the flat trails situated at the bottom of the park. These trails are ideal for people of all skill levels and offer a great way to take in the beautiful, natural scenery of Flandrau State Park.
---
10. William O'Brien State Park
Located just an hour away from the Twin Cities, William O'Brien State Park is a fantastic getaway for nature enthusiasts. Situated along the banks of the St. Croix River, the park offers picturesque views and a variety of outdoor recreational activities for everyone.
One of the major attractions of the park is its extensive network of hiking trails. Spread across rolling, wooded hills, visitors can find peace and tranquility as they explore the park's natural beauty. The St. Croix River also provides excellent opportunities for fishing, with species such as northerns, walleye, bass, and trout available for anglers to catch.
For those who love water activities, the St. Croix River is ideal for canoeing. As a migratory pathway, visitors can enjoy not only the scenic views but also spot different wildlife species during their journey. Winter enthusiasts are in for a treat at William O'Brien State Park, since it boasts 12 miles of groomed cross-country and skate ski trails. These trails range from easy to difficult and provide an enjoyable experience during the snowy Minnesota winters.
---
Visit 10 Amazing Minnesota State Parks
Minnesota's diverse and beautiful state parks offer visitors an exceptional opportunity to connect with nature and explore the breathtaking landscapes of the state. These 10 amazing state parks to explore in Minnesota are just the beginning!
Discover more outdoor adventures in the Land of 10,000 Lakes for activity ideas, travel guides, and nature inspiration!